How to Fix Apple TV Sound Not Working
by Jenefey Aaron Updated on 2020-03-29 / Update for Apple TV Repair
Many users have encountered no sound issue in their Apple TV. They complain having no sound while movies are playing, Airplay sound is not working on Apple TV and the like. Well! These problems are majority of the time related to different configuration and settings. No doubt you are suffering from this issue as well; otherwise you wouldn't have been reading this post. Thankfully, there are some solutions that can help in fixing the no sound problem. So, just keep your eyes on the screen and know what to do when the sound on your Apple TV is not working.
Common Tips to Fix Apple TV No Sound
The primary thing to carry out in the situation is examining the volume of the TV. Check if it is muted or not. Look for the manual in order to change these kinds of settings.
The next thing you need to make sure of when Apple TV sound is not working is checking all the connections between your Apple TV and the Home Theatre system. Check the necessary device that needs to be connected to make the TV work properly. All the cords and wireless connection are appropriate or not.
If still your Apple TV sound does not work, a simple force restarting steps could do the trick. Try out this workaround and get the problem solved. If you have no idea, here is how to perform this method. Just press the 'Menu' and 'Down' button altogether for nearly 6-8 seconds. Release the buttons when your Apple TV restarts. You will have to wait a couple of minutes for fully restarting the TV. Hope this will remove the problem.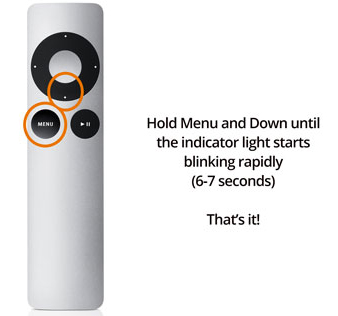 In case you own a third party Home Theatre system and using it or it is an optical digital audio port you making use of, you need to try to establish the connection between your TV with the Apple TV using an HDMI cable. If your Apple TV sound is still not working, odds are that the changing of audio output can give the results. Here are the steps to execute this:
Firstly you need to get your Apple remote. Choose 'Settings' and go to 'Audio & Video'.
In the 'Audio Mode' option, change the setting from Auto to '16 bit'.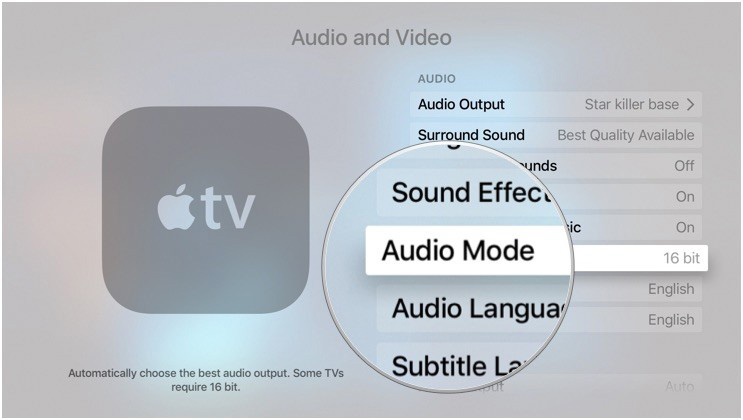 When there are no results, you can also try to disable Dolby Digital Out settings. The following steps will explain you how you can do this.
Taking the help of the Apple TV remote, open 'Settings' first.
Now, go to 'Audio & Video' option.
In the 'Dolby Digital Out' settings, turn it off from on.

Ultimate Solution to Fix Apple TV Sound Not Working
Another solution and the best solution that can help you in fixing Apple TV no sound problem is Tenorshare ReiBoot. This tool is highly recommended to use for its reliability and ability to fix the issues without any data loss. You will get no complications while working with it to repair the problem. It is fully compatible with Mac and Windows operating systems. Let us understand the tutorial for using the tool accurately.
Step 1 – Launch the program in your PC and take HDMI cable and power cord to unplug Apple TV. Now, use a USB-C cable and connect the TV and PC with it. The USB port on Apple TV can be foune next to HDMI port.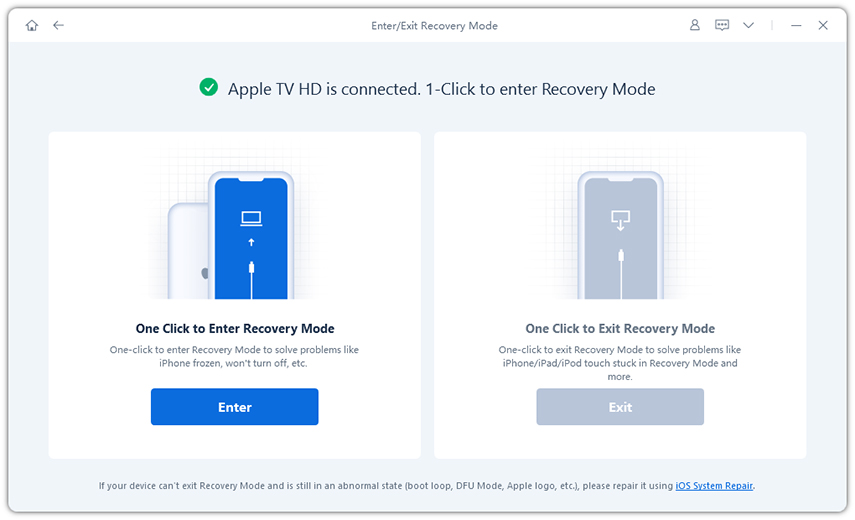 Step 2 – When the TV gets detected by the software, click on 'Repair Operating System' panel from the main screen. Subsequently, click on 'Start Repair' from the next interface.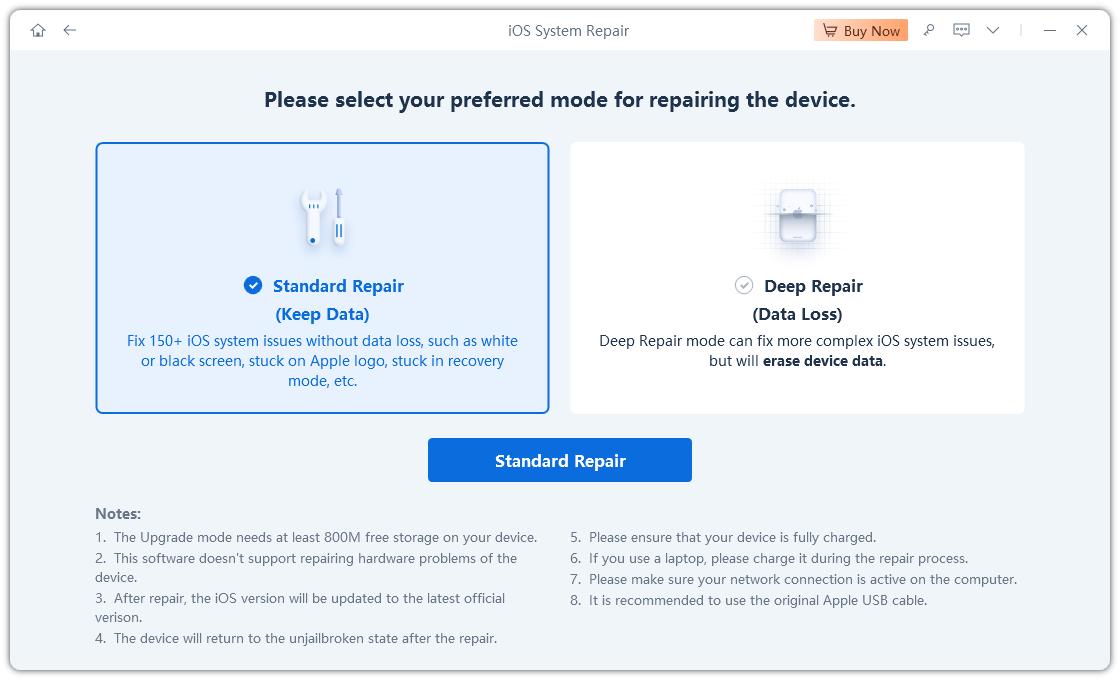 Step 3 – Now, click on 'Download' to get the latest firmware for Apple TV downloaded. When downloading gets finished, hit on the 'Start Repair' option and your TV's problem will begin to repair. The TV will restart once it is fixed.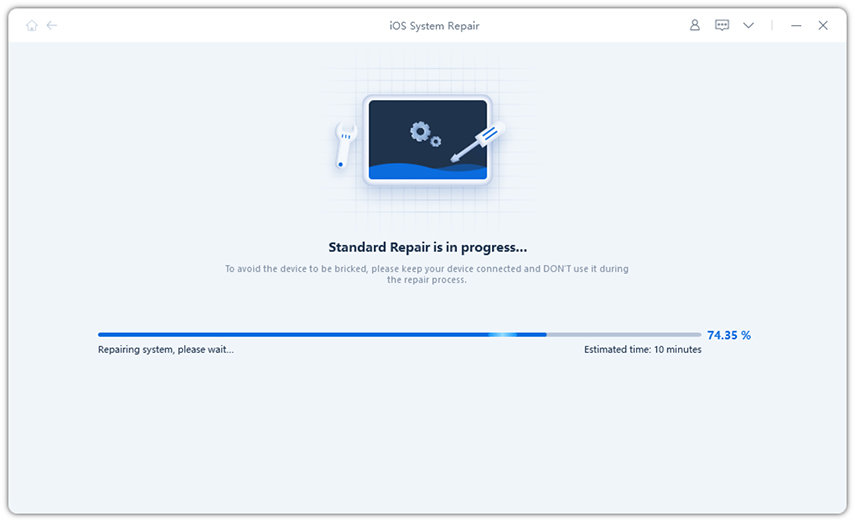 Video Guide to Fix Apple TV Issues with ReiBoot
Now, you don't have to ask others "why the sound on my Apple TV is not working" because you have learnt everything about it in the post. We hope you liked the post and all your problems get sorted after reading it. If you have any query regarding Apple TV or other iOS devices, feel free to comment below and ask. Thanks readers!