Quick Answer: What Is GB Whatsapp In 2023
by Jenefey Aaron Updated on 2022-03-25 / Update for WhatsApp Tips
GB Whatsapp has taken the internet world by storm. The hype has led everyone to question, "what is GB Whatsapp?"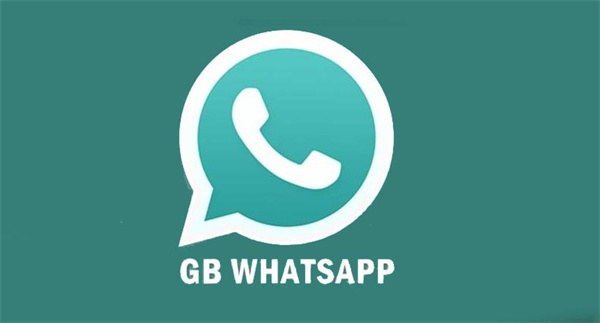 GB Whatsapp's add-on features to the normal version are luring the masses towards it. But the extra features and usability come at a cost. And that cost might be more than you can afford to bear. Keep on reading to explore both sides of the GB Whatsapp, the good and the bad. 
Part 1: What Is GB Whatsapp
GB Whatsapp is one of the many clones of a popular messaging app Whatsapp by Facebook. It is available on both Android and iOS devices. 
The user interface bears a strong resemblance to the original Whatsapp in terms of the user interface. But featurewise, it has more to offer than its original counterpart. 
GB Whatsapp developers pirated the source code from the original app and built upon that to create this expanded version. Not to mention, its features have intrigued the marketing industry. And it's getting widely popular as an alternative to Whatsapp Business. 
Part 2: What Is The Difference Between GB Whatsapp And Whatsapp
At first glance, it's quite difficult to tell these two apart. But once you get to use the app, the oddly attractive features quickly grab your attention. And it's the same features that distinguish original Whatsapp from GB Whatsapp.
Unlike Whatsapp, GB Whatsapp allows its users to use two accounts at a time. And it doesn't just stop there. It keeps getting interesting. Because it also lets users see hidden ticks, upload long video status, and set up an auto-reply system. 
What's more, it stores log files, which allows users to view the deleted messages and stories.  Ironically, another attractive feature of GB Whatsapp comes in the form of security. You can enable a PIN code to secure unauthorized people's messages and other content. 
Other noteworthy features of GB Whatsapp are:
Hide the message delivered mark. 
You can hide the read receipts. 
The number of people you can broadcast messages to is increased from 250 to 600.
Upload up to 255 characters long stories instead of 139 characters offered in original Whatsapp. 
Part 3: GB Whatsapp Download: How To Download It
GB Whatsapp download is not available on either Google Play Store or Apple App Store. So, that begs two questions. If not on Play Store, where else can you find it? Second, why isn't it available on the most popular app marketplaces in the world? We'll address the second question later. 
As for the first question, GB Whatsapp is available in APK, which stands for Android Application Package. Several websites offer this APK version of GB Whatsapp, but some of them are known to contain malicious codes and viruses. 
So, it's better to download the app from the developer's official website in Arabic.  Follow the given procedure to ensure authentic GB Whatsapp download:
Go to the official website of the GB Whatsapp developers. 
Click on GB Whatsapp and download the file. 
Once the APK file is downloaded, click on it, leading to the installation. 
Depending on your phone's settings, you might have to disable the security feature that prevents third-party app installation.
Once installed, you'll be sent an OTP on your phone number. Enter that in the app, and you're good to go. 
Part 4: Wait! Is GBWhatsapp Safe
There are plenty of reasons why the GB Whatsapp download feature isn't available on the Google Play Store and Apple App Store. 
First, the app doesn't comply with the safety standard required to get listed on these platforms, which, in simple terms, means that the app isn't secure. 
Moreover, their app source code is pirated from the normal Whatsapp without proper licensing. That opens up the possibility of malware and viruses in their program. 
There's also no guarantee that your messages are end-to-end encrypted, which leaves you exposed and vulnerable to data theft. Your confidential information isn't secure. And the messages can be intercepted and used for illegal purposes. 
Lastly, there's a risk of a temporary ban. That's because Whatsapp has a strict policy against using such third-party apps, which can lead to a temporary ban from using their services. 
Part 5: Can I Use GB Whatsapp And Normal Whatsapp
The only way you can use these two apps together is if you have two different numbers. Otherwise, the normal Whatsapp automatically logs out, leaving you with only GB Whatsapp. Since most phones come with dual sim slots, arranging another number wouldn't be that worry. 
Bonus Tip: How to Transfer Whatsapp Data from Android to iPhone
If you want to transfer Whatsapp on your Android device to your iOS, you may be in search of an app that can transfer the content across the two operating systems.
And that's where Tenorshare iCareFone Transfer comes in. It allows you to transfer Whatsapp from Android to iPhone 13. Aside from transferring, it also allows you to backup, restore, and export Whatsapp chats, contacts, media files (Whatsapp Business also included).
To transfer your content and messages on WhtasApp from Android to iOS, follow the given procedure:
Download iCareFone Transfer, and log into Google Drive. And then Back up your data from Android to Google Drive.

Once logged in, select the Whatsapp Backup History you wish to download. 

Now, you must verify your Whatsapp account before proceeding further. After the verification, Tenorshare will generate the backup data. 

View the Whatsapp backup history and plug your iOS into a laptop/PC via USB cable. 

Wait as your data is being restored to the iOS device. 
The End
What is GB Whatsapp? The answer is in the blog. Nowadays, GB Whatsapp surpasses the original Whatsapp by Facebook in terms of its features. Yet, the features come with a security risk and information mishandling threats. That's why you must understand the risks of this app and be cautious in its use.