Several Important Tips on Samsung SIM Free Phones
by Anna Sherry Updated on 2021-10-20 / Update for SIM Unlock
If you do want to purchase the Samsung mobile phones sim free and pay the full price immediately, you can get a phone sim-free — meaning there won't be any sim card in it; there won't be any data plans; plus, you won't be able to rely on a monthly installments plan.
There are pros and cons to buying a Samsung sim free phone — and this article covers everything you need to know about the subject. Interested? Let's get right into it.
Part 1: What Is Samsung SIM Free Phones?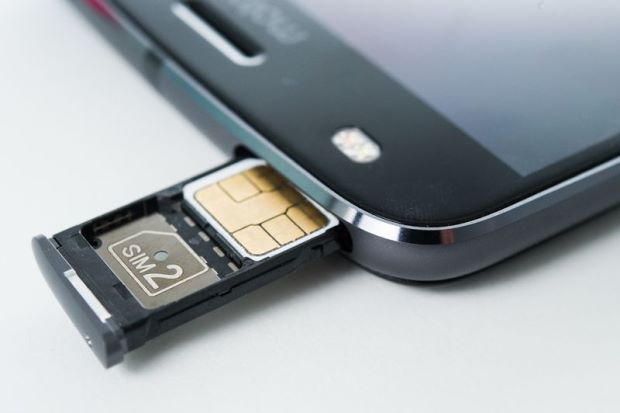 When you purchase a smartphone directly from a carrier, it also includes a sim and a data plan. Typically, such phones come with a monthly installment plan so you don't have to pay all the money outright.
As said above, sim-free Samsung phones don't come with a preinstalled sim. For instance, if you purchase a Samsung S20 sim free, Samsung a21s sim free or any other Samsung phone models online, you'd have to pay the full price for it instantly and it won't come with a preinstalled sim card.
However, it must be noted that even though the phone doesn't come with a preinstalled sim, it might still be carrier-locked. That means you will only be able to use the device with a specific carrier. To have the freedom of using the phone with any carrier of your choice, your sim-free phone should also be unlocked. Most of the sim-free phones are unlocked and ready to be used with any carrier, though.
Many users welcome sim-free phones because they don't have to pay hefty data plans for the included sim. Moreover, the buyer pays the full price in the beginning, so they have immediate ownership of the device.
Part 2: Advantages and Disadvantages of Samsung SIM Free Phones
There are numerous benefits to purchasing a sim-free phone such as Samsung galaxy s10 sim free and Samsung a41 sim free, let's discuss them right now.
Advantages
First and foremost, you're not tied to a single carrier when you purchase a sim-free phone. You have the freedom to sell the phone and get a new phone whenever you feel like it. You can upgrade your data plan or network provider whenever you want.
You pay the full price of the phone at the beginning, so you get immediate ownership of the device — you're free to do anything with it then.
Last but not least, it's much easier to travel abroad with unlocked sim-free phones. As carrier-locked phones can't be used with other sim cards, you will have a hard time using your locked smartphone with foreign sim cards.
Disadvantages
If you purchase a sim-free phone, let's say a sim-free Samsung S10, you will have to pay the full price for it right away — and that's the only downside. Many people don't have the budget to pay the full price in the beginning, so purchasing a sim-free phone could be a challenge for them.
Part 3: Where to Buy Samsung SIM Free Phones
Got a hankering of Samsung sim free phones? Let's get to know where can we buy Samsung sim free phones.
3.1. Places to Buy Samsung SIM Free Phones
You can find sim-free phones in various online stores on the web. You can search for sim-free phone sellers in your area with a mere Google search. If you're in the UK, you can find sim-free phones in stores like Argos and Carphone Warehouse. Along with smartphones from other brands, these stores have many Samsung phones, including Samsung s10 sim free and Samsung a51 sim free.
3.2. Will Samsung SIM Free Phones Get Locked to the First SIM?
No, Android smartphones don't get locked to the network of the first sim you put in, and that includes Samsung devices too, like Samsung a71 sim free and Samsung galaxy a21s sim free. The only smartphone brand that gets locked to the first network is Apple. When you insert a sim card for the first time in an iPhone, it usually gets locked to the carrier network of that sim card.
Extra Tip: What to Do If SIM Not Supported on Samsung
If your new sim free Samsung device says "SIM Not Supported", there could be many reasons and solutions for it.
Method 1: First and foremost, check whether the sim card has been inserted properly. Remove the sim card and insert it again. Put in the sim card in another phone to verify there's nothing wrong with the sim card itself.
Method 2: If that doesn't work, head towards your device's settings, go to "Cellular" or "Mobile Network", and make sure the sim card is enabled. Furthermore, try turning on the Roaming mode if you are in a roaming area.
Method 3: If all that doesn't work, your sim may not be working due to a software glitch. In that case, we recommend using Tenorshare ReiBoot for Android to refresh the firmware of your smartphone. Do not need to worry about your data loss, ReiBoot for Android will repair your Android system without any data loss. You can also use it to enter and exit Android recovery/fastboot/download mode with one click for free. It can fix more than 50 Android system issues. Get it now and your problems will be fixed.
Follow the below-mentioned steps:
Download and install ReiBoot for Android on your computer. Launch it. Connect your device to the computer and open up Tenorshare ReiBoot. Click "Repair Android System" on the home screen of the application and select your phone's information.

Then select to "Download" the firmware.

When the download is complete, click Repair Now and follow the instructions.

After several minutes, the repair process will complete, and you can check whether the problem still exist.
Conclusion
Buying an unlocked, sim-free Samsung phone is a great way to get the freedom to use any carrier network and get any data plan based on your needs. This article gives you all the information you need to get started with sim-free Samsung phones like the sim-free Samsung A20e. Besides, there is a awesome tool - ReiBoot for Android that can solve most of your Android system problems.