How to Unlock O2 Phone to Use Any Carrier Network
by Anna Sherry Updated on 2021-10-18 / Update for SIM Unlock
If you purchase a new phone from O2, it might be sim-locked — meaning you won't be able to use it with other carrier networks. It's a common practice by many service providers around the globe to lock the devices to their own carrier services.
If you are confused about whether it's locked or not, this article will help you solve the problem "O2 unlock my phone" and get O2 network unlock code. Let's dive in.
Part 1: What Does "Unlock O2 Phone" Mean Exactly?
Before we get into the nitty-gritty of unlocking O2 phones, we have to talk about what unlocking means in the first place.
Unlocking is not to be confused with unblocking — both are different terms. A blocked sim card means your sim is restricted from use due to a lost PUK code. Locked O2 phones, on the other hand, mean the devices can't be used with other network carriers.
If you unlock your O2 phone, you will be able to use it with sim cards from other network providers. If it's locked, you can't use sim cards from other carriers.
Part 2: Check whether Your O2 Phone Is Unlocked
There's a good chance your device may already be unlocked, you may just not know it. Three months after you purchase a device from O2 and activate it, it gets unlocked automatically. However, if you're not sure whether it's been since three months yet, you can check the lock status of your phone using a simple method.
Just remove your existing sim from the device and insert a non-O2 sim into it. If it works just fine, you're good to go as your device isn't locked. However, if the sim doesn't work and there's some sort of error message on the screen, your device may be locked.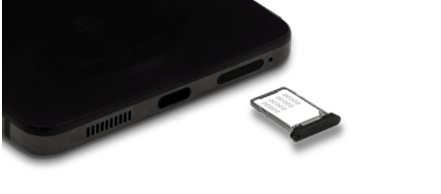 Furthermore, it's important to note that your purchase date also determines whether your device is locked. According to O2's updated policy, no iPhones they sold after August 2018 are locked. The only exceptions are Doro and Alcatel devices — which are still locked.
If your device is locked, you can unlock your O2 phone free. Read through the next section to learn how to get O2 sim unlock code free and solve the question "unlock my O2 phone".
Part 3: How to Unlock O2 Phone for Free
If you have tried inserting another sim into your O2 phone and it doesn't work, that means your device is locked and needs unlocking. Luckily, the method to unlock O2 iPhone and android phones is quite simple and easy.
Follow the below-mentioned steps to unlock O2 phone without sim:
Visit O2's official content page related to unlocking and give it a brief read. You might find the information useful. When you're on the page, click "Sign In" at the top-right corner of the page and log in with your credentials.
Select the "More" option at the top section of the page after you've successfully logged in.
Click "Unlock your device" in the menu — then follow the on-screen instructions to complete the process. Alternatively, you can get in touch with O2 support using their Live Chat feature or a phone call.

You'd need to provide your device's IMEI when asked. To find that out, you can either go to the "About Phone" section of your device's settings, or you can dial *#06#. If you're having difficulty finding out where's your IMEI, look for a 15-digit code with a mixture of alphabets and numbers.

If you have an iPhone, you will receive a text message with O2 unlock code in it. If you have an Android smartphone instead, you will get the code through email.
Your iPhone will automatically be unlocked when you insert another sim into the device. To unlock the Android device, insert another sim into the phone and follow the on-screen instructions. Fill in the unlock code when asked.
At this point, your O2 phone should now be unlocked and ready to go.
Extra Tip: How to Unlock iPhone Activation Lock? Use 4MeKey
There are many ways one could end up with an activation lock on their iPhone. You might have purchased a used device from someone else, and now the iPhone is asking for an Apple ID and password. Or, you might have forgotten your Apple ID and you can't recover the password.
Lucky for you, Tenorshare 4MeKey is here to help you out. This handy tool lets you bypass iCloud-locked iPhones with relative ease. It is designed by a professional group - Tenorshare. Besides iCloud activation lock, 4MeKey can also help you remove your Apple ID and turn off find my iPhone without password.
Here's how to do it:
Download and install Tenorshare 4MeKey. Launch it on your computer. Then Click "Remove iCloud Activation Lock" on the main page of the application.

Then you need to connect your iPhone to computer. Remember, Tenorshare 4MeKey will jailbreak your iPhone automatically if your iPhone is connected. Follow the instructions to jailbreak.

After jailbreak completed. Click "Start" and the process to remove the activation lock will begin.

It will be completed within a few minutes, then you'd be able to use your iPhone as a brand-new device!
Conclusion
No one wants their O2 phone to stay locked and not work with diverse carrier networks. That's why it's better to unlock your O2 phone using the free methods mentioned above. Furthermore, we also talk about how you can check the lock status of your Alcatel or Doro devices and O2 unlock them if they're locked.
If you have an O2 iPhone and you purchased it after August 2018, you don't even need to worry as your phone is already unlocked. If you have another device and it's locked, this guide is your best friend! By the way, you can use 4MeKey to handle your iPhone lock problems within several minutes.