How to Get and Use O2 PUK Code / PIN Code Free
by Anna Sherry Updated on 2021-10-24 / Update for SIM Unlock
PIN codes were a very popular means of locking your sim and protecting it from unauthorized use. At some point, we suspect you might have come across the terms "PUK code O2" or "O2 SIM PIN". If you haven't, this article covers everything you need about these.
Without any further ado, let's get into what these codes actually are.
Part 1: What Is the O2 PUK Code and PIN Code?
Sim theft was a common crime in the past. Carrier-based phone calls were primarily the only way of making phone calls, so criminals used to steal other people's sims to use them in criminal activities. That's where PIN and PUK codes came into play.
PIN Code: Users could set up an SIM PIN O2 and use it to lock their sim from unauthorized use. Whenever a locked sim card is inserted into a new phone or the existing phone is restarted, entering the PIN code is necessary to be able to access the sim card.
You can set up your PIN code by heading into your mobile's phone settings > Cellular > SIM PIN— the exact name of the feature varies depending on which device you're using. The default PIN code is "1234" or "0000" — however, if these two don't work, you should be able to find your default PIN on your sim card's packaging.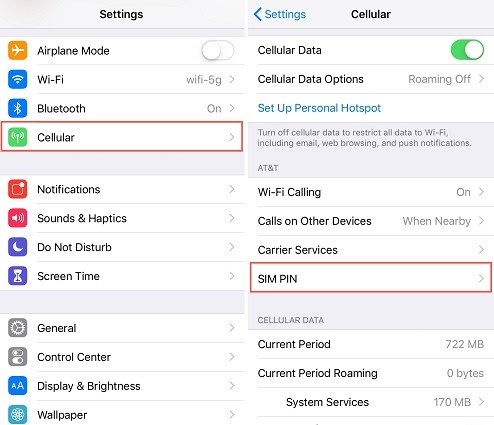 PUK Code: After you've set up the PIN, you need to enter it every time you restart your phone or insert the sim into a new phone. If you enter the wrong PIN code too many times, your sim gets locked — and that's where the PUK number O2 comes into play. Your PUK code is used to restore the PIN and regain access to your sim card.
You should see your PUK code on the sim card packaging. However, if for any obvious reasons, you don't have access to the packing anymore, you can find your PUK code through other means mentioned in this article below.
Part 2: How to Find O2 PUK Code
If you don't have your sim card packaging at hand and need to get PUK code O2, don't worry, we've got you covered. There are two ways you can get your lost PUK code. The first method is to visit your sim provider's nearest service center and ask the staff to retrieve your PUK code for you. After verifying that you're the real owner of the sim card, they will get you your O2 sim PUK code in no time.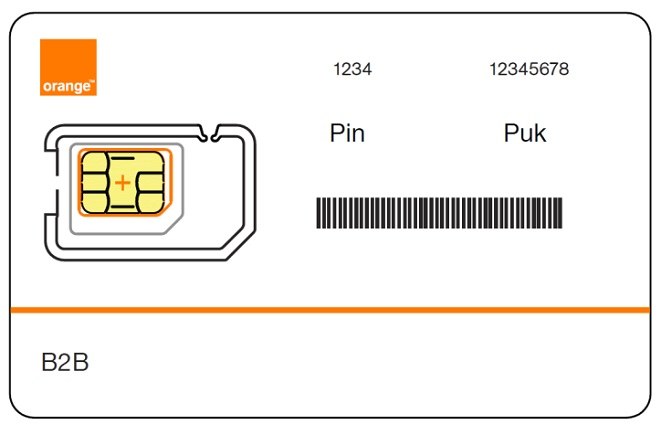 The second way is to utilize O2's official website to retrieve your PUK code.
To do that, visit the O2 Official site. If you have an O2 account already, sign in using the Sign In option at the top-right corner.
Navigate to the PUK Code Page in "Help" and enter your mobile number into the "Enter your phone number" field.

Pass the captcha by ticking the "I'm not a robot" box. Then follow the instructions and provide the asked information to get your O2 PUK code text or O2 SIM PUK code.
Part 3: FAQs about O2 PUK Code and PIN Code
Here are answers to some frequently asked questions about PUK and PIN codes.
1. How to find my PIN code?
You can set up a PIN by going into your device settings and navigating to the "Sim Lock" or "Sim PIN" option. Your default PIN should be "1234" or "0000". Check your sim card's packaging if you're not sure. Alternatively, you can also contact your sim provider's customer support to ask for the PIN.
2. Can I change my PIN and PUK code?
You can change your O2 sim card PIN, but you can't change your PUK code. When you entered the wrong PIN code more than 6 times, then you need to request PUK Code from your carrier, which means the PUK code is not decided by you but by the carrier.
3. Can I disable the PIN code?
Yes, you can. However, if you disable your O2 sim PIN, your sim card won't be protected from unauthorized use if it gets stolen. If you still want to disable it, you can do it by going to the "Sim Lock" or "Sim PIN" option in your device's settings.
Extra Tip: How to Unlock iPhone without Passcode
If you're locked out of your iPhone for any obvious reasons; maybe you forgot the passcode or entered it too many times and now it's locked — we got you covered!
Tenorshare 4uKey is the one-stop solution to all your screen passcode-related problems on iPhones, including the latest iPhone 13 running on iOS 15. It can unlock your iPhone screen and MDM just in several minutes, which includes 4-digit/6-digit passcode, Touch ID and Face ID. Besides iPhone screen passcode, it can also remove screen time passcode. Try it by following the steps below:
Download and install Tenorshare 4uKey on your computer. Connect your iPhone to the computer and the software will detect it automatically. Click "Start".

Click Download to download the matching firmware. Then wait for a while.

When the firmware is downloaded successfully, click Start to Remove.

Then after several minutes, your screen lock will be removed successfully. You can set up a new screen passcode now.
Note: If your iPhone is locked by the activation lock, we recommend using Tenorshare 4MeKey instead.
Conclusion
PIN codes have been a solid sim security measure in the past. And the O2 PUK code accompany PIN codes as they both are quite correlated. This article gives you all the info you need about both of these codes. And we have also given you a bonus tip to unlock your iPhone screen passcode within several minutes - Tenorshare 4uKey. We hope this article is helpful to you.