How to Unlock Verizon iPhone? Here are 3 Tips
by Anna Sherry Updated on 2021-10-11 / Update for SIM Unlock
You'll see many people asking a question about "how to unlock my Verizon iPhone'' or "Can you unlock verizon iPhone". Every new iPhone will be locked to avoid theft scars and other fraudulent fears. But every retailer of iPhone offers different conditions to its user when it comes to unlocking the iPhone.
Verizon is also an iPhone provider that offers probably the best services to its users when we talk about unlocking your iOS device. It can open your new purchase device with minimal effort and cost. Let's talk about how you can unlock Verizon iPhone.
Part 1: How to Check Unlock Verizon iPhone Status
If you want to check whether your Verizon is unlocked or locked, you can check it before learning how to unlock a verizon iPhone. For this purpose, you need to open your device settings and follow these instructions.
1. Check Unlock Status Directly in Settings (iOS 14 and Later) :
Open your device settings and navigate to General settings. Tap About and look for Carrier Lock after scrolling down to the bottom.

If you see an option of No SIM restrictions, meaning your iPhone has been unlocked. And if you see something else, it means you'll see Verizon iPhone locked status again.
2. Insert Another SIM Card with Different Carrier
Power down your device and then insert another SIM card.
Turn on your device and see if your phone support the SIM card. If you can make calls and the internet connection is normal, then your phone is not locked. If your phone can't detected the SIM card or show " SIM not recognized error", then your phone is locked.
Part 2: How to Unlock Verizon iPhone
It would help if you kept close to the following methods to gather information about iPhone 13/13 mini/13 Pro(Max), iPhone 12, iPhone 11 or iPhone X Verizon unlocked procedure.
1. Unlock Verizon iPhone with Verizon Official
Can verizon unlock my iPhone? Yes. Verizon unlock iPhone is an official method rarely known. Considering the fears of fraudulent activity and mitigate theft, iPhone devices have been locked. It means you need to unlock your iPhone after purchasing it. Verizon Official is a reliable company providing you with the great opportunity to unlock iOS devices with ease. Verizon has some unlock policies, which also includes iPhone 6 unlock verizon, verizon iPhone 6 plus unlock and verizon iPhone 5 unlock.
Let's talk about them.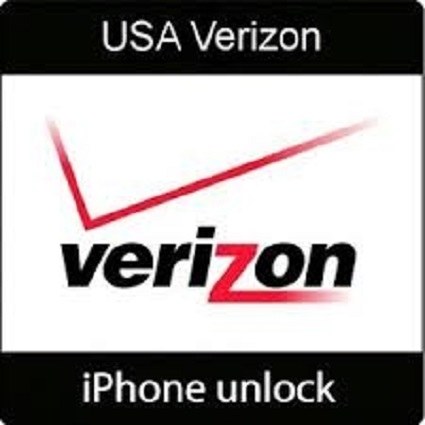 Postpay Unlocking Policy / Prepaid Unlocking Policy
When you purchase iPhone devices from Verizon, your devices will be locked for 60 days. And when you purchase iPhone devices from their retail partners, Verizon opts to lock them for 60 days after activation. After 60 days, they will remove your lock automatically.
In this way, you can get even the iPhone 7 Verizon Unlocked and iPhone 8 Version Unlocked, needless to say the verizon iPhone unlock such as iPhone 13/12/11.
For Deployed Military Personnel
If you are an army person and also a customer of Verizon, you can enjoy the leverage of unlocking your iPhone before 60 days. Verizon provides military persons with exceptional service.
2. Unlock Verizon iPhone Using SIM Unlock Chip
Unlock chip is also known as Turbo Sim card created initially for turning single Sim device to dual Sim phone. It kept on evolving day by day, and now it's capable of unlocking your Verizon iPhone. There are many brands of SIM unlock Chip on the market and different types of unlock chip: R-SIM, HEICARD SIM, Gevey SIM and GPP SIM . Before choosing an unlock chip, you need to learn deep about them and choose a reliable one.
While the benefits are obvious, it also has drawbacks:
iOS upgrade will not work properly. There is a possibility that you can't update to the latest iOS 15 after using a SIM unlock chip.
Contacts name. You may not see your contacts name after inserting an SIM Unlock Chip.
3. Unlock Verizon iPhone Via Online Services
Some third-party software or websites will aso serve your purpose if you want to unlock your iPhone without a phone carrier.
Let's explore them.
1. Official Sim Unlock
Official Sim Unlock will give access to your iPhone. After this process, you can use your iPhone in any carrier you want. It offers a pretty straightforward user interface, allowing users to unlock their iPhone without any fuss.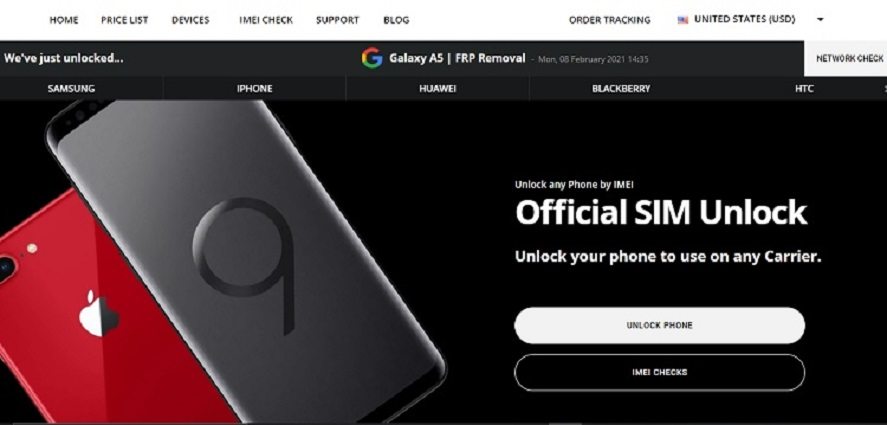 2. DoctorSim
With DoctorSim, you can easily unlock your iPhone online. It can unlock every active iPad or phone device without any problem. You can also learn about iPhone 7 Verizon unlocked procedure using this prolific third-party tool. Besides unlocking iOS devices, DoctorSim can also unlock other phone brands like LG, Nokia, and Samsung.

3. CellunLocker
CellunLocker is another dynamic online tool that offers a pretty intuitive user interface. Using this excellent software, you can unlock your iPhone with minimal effort. It can unlock every portable iOS device, including iPad, iPhone, and Apple Watch.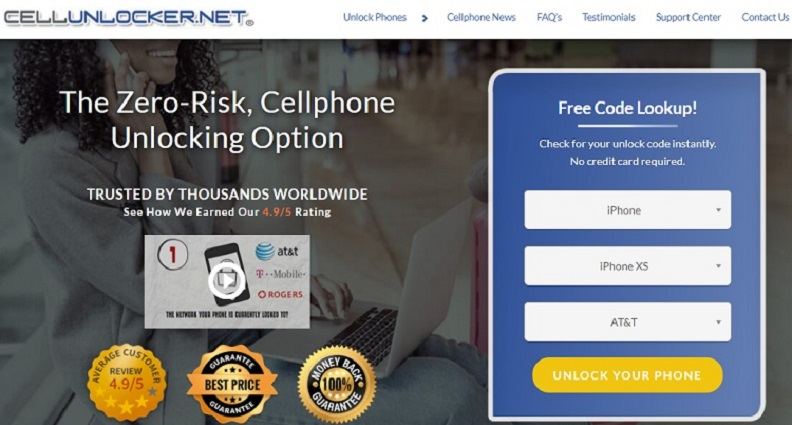 Extra Tip: How to Unlock iCloud Locked Phone Without Password
When your iPhone device isn't activated, ask you to give your Apple ID and password to activate your iPhone, you'd probably want to delete your iCloud account. But what if you forget your iCloud password?
Tenorshare 4MeKey is a third-party tool that offers you the opportunity to remove your old iCloud ID without a password. 4MeKey can also remove your Apple ID and turn off Find My iPhone without password. This software will show you the step by step guide on its software interface. Here we show you how to remove activation lock with 4MeKey.
After installing 4Mekey on your computer, you need to launch it. Then select Remove iCloud Activation Lock on its interface.

Click Start and then there will be a risk tip for you. Read carefully and then click Next.

Now you need to connect your iPhone to computer with a digital cable. And the software will download the jailbreak tool automatically.

After the jailbreak tool being downloaded successfully, you need to follow the structions to jailbreak your device.

After the jailbreak is accomplished, you need to confirm your device information. Then click Start to Remove.

After a while, the activation lock will be removed.
Conclusion
Almost everyone uses iPhone, meaning the questions about unlocking iPhone would be asked anyway. But, unlocking Verizon iPhone isn't a daunting task by any means. You only need to select appropriate ways to get your job done.
If you want to serve your purpose better, you can take notes from this article. We've mentioned every possible way to unlock the iPhone in this piece of writing.
You'll also know about some of the best third-party tools that can unlock your device. In addition, Tenorshare 4MeKey is always there if you want to remove Apple ID without a password.