iPhone 13 Not Charging? Quick 8 Fixes for You
by Jenefey Aaron Updated on 2023-09-15 / Update for iPhone 13
My charging is extremely slow for iphone 13. I am using iphone 12 cable to charge. Is it the same? or actually iphone 13 charging cable is different ?
Since the iPhone 13 was released, many people have had problems with iPhone 13 charging. It seems like some wire or electric issue is going on with your iPhone. No matter you use wireless pad or charging cable, let's explore why iPhone 13 not charging and find feasible solutions.
Also Read: How to Fix iPhone 14 Not Charging or iPhone 15 Not charging
Part 1. Why is My iPhone 13/14 Not Charging?
iPhone 13/14 not charging is an annoying problem, and before we fix it, let us discuss why it happens. There might be multiple reasons that iPhone won't charge properly. We list some of them:
The official leather case didn't sit flush with the MagSafe Duo charger.
iPhone 13 larger camera cannot full fit with the MagSafe Duo charger or wirless charging pad.
Your charger cable is loose or has been worn out or torn, or twisted.
iPhone charging port is dirty or damaged.
The electric outlet is misbehaving.
Your charging accessories are not Apple certified
Part 2. 3 Basic To-do Lists Before Fix iPhone 13/14 not Charging
If you use charger and charging cable for your iPhone, then they may cause iPhone do not charge. Please check a list of things before resolving iPhone 13 not charging. Sometimes a little hack helps you save money and effort. Here is the to-do list:
List 1: Check Charging Cable and USB Adapter
Is your iPhone plugged in not charging? If yes, check your charging cable for any breakage or bent prongs. Also, check your USB adapter thoroughly. Sometimes a loose outlet wouldn't let the iPhone charge properly or charge very slowly either.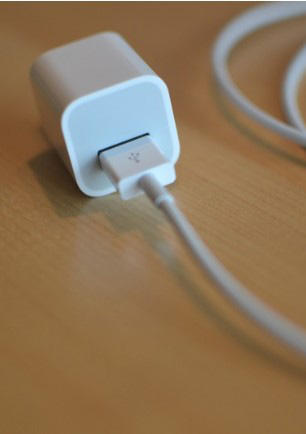 List 2: Clean the Charging Port
If it is your iPhone charging port not working, then check the charging port and remove debris stuck inside it. Also, try to firmly plug in the charging cable and see if the port is damaged. If it is damaged, then it might need service.

List 3: Change to Another Way to Charge
To know what cause iPhone 13 not charging, you can change another way to charge the devices. For example, connect the USB cable to PC or Mac for charging instead of adapter. Or do not use charging cable but wireless pad, and vice versa.
Part 3. 4 Ways to Fix iPhone 13/14 not Charging
Now after the basic checking, if you still see iPhone won't charge, then it is time to fix your iPhone in simple ways. Here are some tricks to fix your iPhone 13 pro not charging issues:
Way 1: Turn Your iPhone Upside Down on Pad
Many people ask for iPhone 13 not charging on wireless charger like what we have said at the beginning. And some iPhone 13 Pro Max users complain that the camera is not well fit to the charging pad. In this case, "the upside-down iPhone may sound silly", but it sometimes works. So do the simple trick and put your iPhone 13 upside down and charge again.
Way 2: Charge iPhone for a While
If you just charge your iPhone and it won't work, let your iPhone stay on charging for about 30 minutes. If the charging has not progressed or isn't showing at all, then try the others ways for MagSafe not charging iPhone 13.
Way 3: Force Restart iPhone 13
Are you worried about your iPhone 13 wireless charging not working correctly? If yes, then try to force restart the device, which is the easiest but effective way to fix many problems. Hold and release your iPhone 13 volume up button and do the same to the volume down. Then hold the side button until it restarts. After your iPhone 13 restarts, charge it for 30 to 35 minutes and see if the issue has been resolved.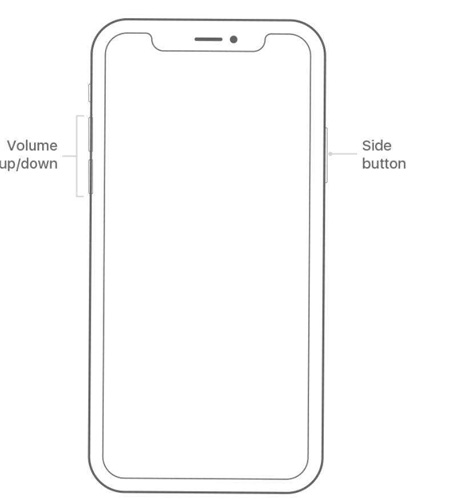 Way 4: Cool iPhone 13 Down
Sometimes your iPhone will get warmer than usual during charging. If the battery gets too hot, the iPhone will automatically prevent charging iPhone to total capacity, like stopping at 80 percent . If it does, it's best to unplug the iPhone and take it to a cooler place. Once it cools down, the Optimized Battery Charging mode will automatically deactivate, and you can then again. This time it will change, hopefully.
Part 4. iPhone 13/14 Still not Charging? Try Tenorshare ReiBoot
The ultimte method for iPhone 13 not charging is to fix the iPhone system glitch. If your iPhone won't charge or your iPhone's software cause it stuck on charging screen, try Tenorshare ReiBoot. It can repair 150+ iOS system issues on your PC/Mac and fix your iPhones quickly.
Here's how to repair iOS system through Reiboot:
Download and run Reiboot on your PC. Connect the iPhone and click on "Start" to start iOS recovery.

Pick "Standard Repair" from the options and confirm it as it won't erase your iPhone 13 data.

ReiBoot will ask you to download the latest firmware package. Please spare some time and get it downloaded. You can also import the firmware file from the PC.

The repair will take some time. Your iPhone will restart after ReiBoot repair. 

Now see if your iPhone not charging problem has been fixed. If not, also backup your iPhone and try Deep Repair which causes data loss.
If none of the above ways work for you, then you may need to take your iPhone 13 to the Apple repair store to check hardware issues.
Conclusion
iPhone 13/14 not charging? This blog is the right solutions to your iPhone charger not working. These simple tricks might help you identify the charging issue and fix it. If your iOS devices have a system glitch that needs repairing, use Tenorshare ReiBoot to fix safely.
Fix iPhone Stuck and Update Issues without Data Loss