iPhone 13 Stuck in Boot Loop? Fix Now [iPhone 15 Updated]
by Anna Sherry Updated on 2023-09-20 / Update for iPhone 13
Boot loops are commonly encountered problems. Even though the iPhone 13 is relatively new, the fact is that it may also come across boot loop issues. This article will help resolve this iPhone 13 stuck in boot loop problem and make your iPhone back to normal. Let us uncover some of the tactics that you can exploit to your benefit.
If you buy the latest iPhone 15 and face the same boot loop issue, you can refer to the following solutions too, or you can read this article: iPhone 15 stuck in boot loop.
Part 1: Force Restart to Fix iPhone 13 Boot Loop
The first and foremost thing to do when solving a technical issue is to search for simple ways that are free to do. Force restart your iPhone and see if it solves the iPhone 13 / 13 mini/ 13 pro (max) boot loop problem. Its quite easy to do and requires just a couple seconds.
Pick up your iPhone 13, press and quickly release the volume up button. Now, do the same with your volume down button. After this, you have to press the power button and hold it until your phone starts up.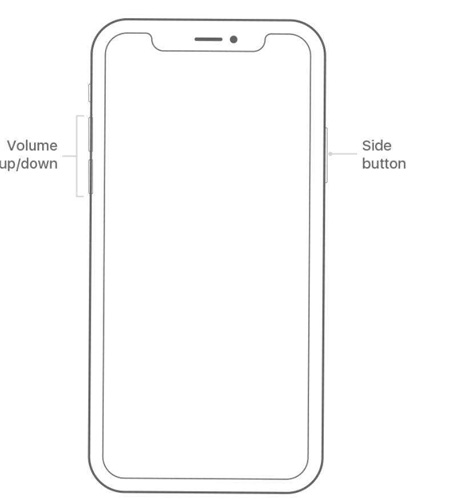 Force restarat may not necessarily solve your issue. If such is the case, resort to other options that follow.
Part 2: Restore iPhone 13 from iTunes
Using iTunes, you can ensure that your iPhone 13 is no longer stuck on the Apple logo loop. Despite the fact that your iPhone is in DFU or recovery mode, you can still use this method to work out the boot loop enigma. Follow the directions below precisely and use your iPhone 13 again without any boot loop problems.
Launch your PC / Mac and iTunes with up-to-date version.
Now take your iPhone 13 and connect it to your system using a USB cable.

Then click on the Summary tab in iTunes and click on restore iPhone.
Part 3: Using ReiBoot to Fix iPhone 13 Stuck in Boot Loop
As we know that, Boot Loop is caused due to an error or a corrupt file in the operating system. If your iPhone's iOS 15 received an insult or interruption during an update, it might be the cause of your phone in a reboot loop. Force restart and recovery through iTunes might not be enough. Luckily, there is Tenorshare, a software company that understands your trouble. The amazing product ReiBoot can help us resolve and remove bugs deeply in iOS 15 and iPhone 13/13 mini/ 13 pro (max). Compatible with the latest iOS 17 and iPhone 15 now.
Go to Tenorshare's website and look for ReiBoot software. Download it on either your PC or Mac and install it. Meanwhile connect your iPhone 13.

Start the application. You will be greeted by the following screen. Click start.

On the next page that follows, select the standard mode. Do not forget to read the notes at the bottom half of the screen.

Once ready, you have to download the firmware package. Depending on your internet's speed, this will take some time.

Once the package is ready, you can start the process. After the process completes, the iPhone 13 will reboot once again. Your issue is resolved.
Part 4: Enter Recovery Mode for iPhone 13 Boot Loop
In such a scenario where your iPhone 13 stuck in boot loop, you would want your phone to enter in recovery mode. Why? Facing a complication a dead or frozen iPhone could be a reason.
In order to accomplish getting your phone into recovery mode:
Quickly press and release the volume up button. And do the similar with volume down button.
Press and hold the power button, not letting go even when the Apple logo appears.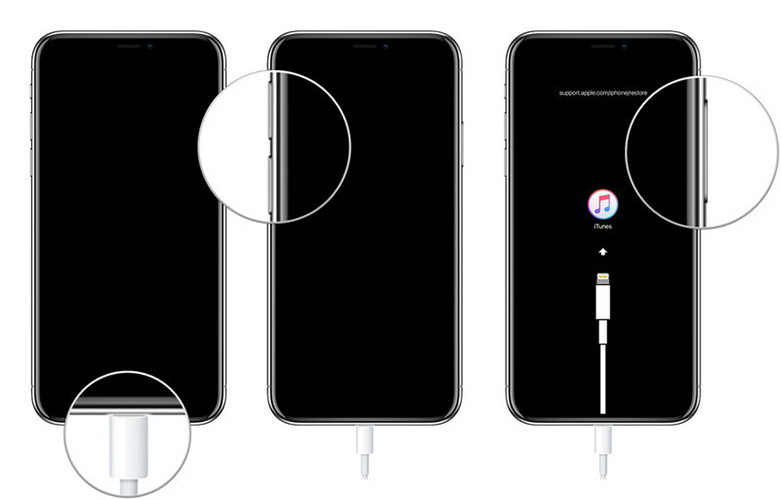 After your iPhone is in recovery mode, open your PC and connect it to iTunes. iTunes will detects the device, and show the following notice. Click on Restore to fix iPhone 13 stuck in boot loop.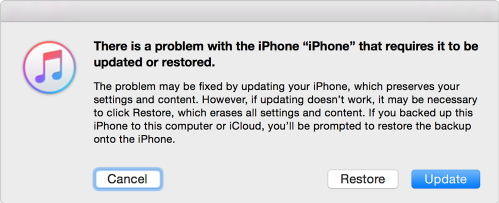 Tips: Want an easier way to do this, ReiBoot can help you enter and exist recovery mode in one click for free.
Part 5: Factory Reset iPhone 13
Boot loop is an issue in which your iPhone will not turn on and to solve this issue, Factory Reset is an option. It erases all of the data on your iPhone 13 and reverts it back to a state that had no issues. Once you factory reset your iPhone 13, you have to start from scratch and restor your data if you had a backup.
Again, ReiBoot can help you factory reset your iPhone as it might not be convenient to go to settings to reset as your iPhone 13 is stuck in boot loop.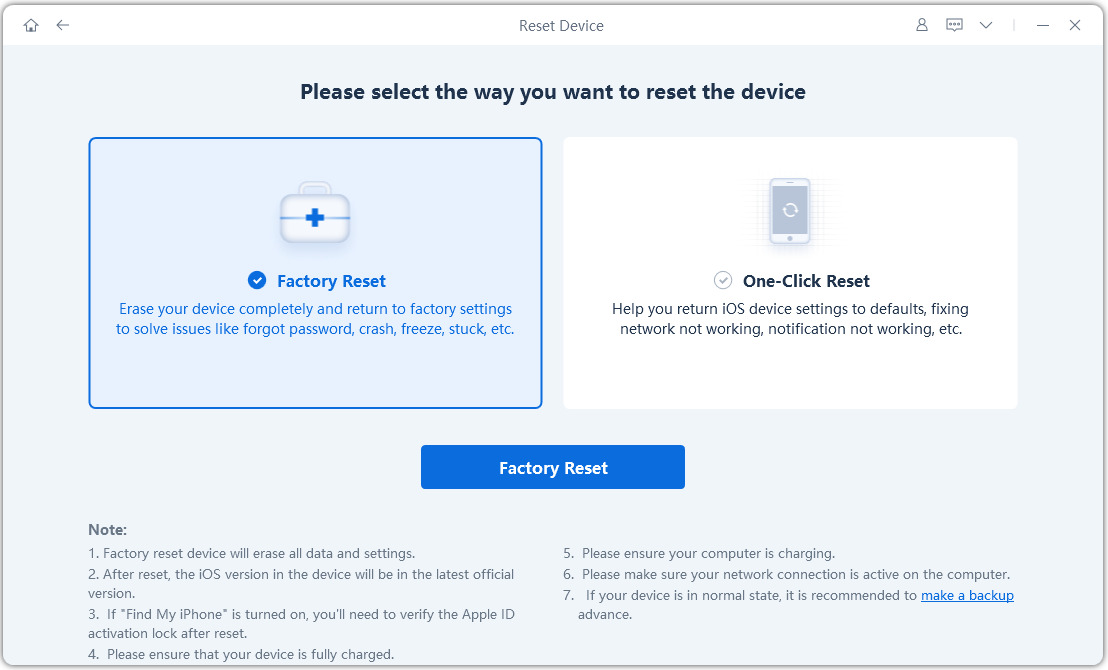 Conclusion
Even the newest and most up to date devices face sudden problems. Having your iPhone 13 stuck in an endless boot loop is surely like having a bee in your bonnet. In order to resolve such painstaking issue, a complete guide map has been lain for you, following which your iPhone 13 / 13 mini/ 13 pro (max) will work perfectly once again.
Fix iPhone Stuck and Update Issues without Data Loss