WazzapMigrator Reviews: Transfer your WhatsApp History from iPhone to Android
by Jenefey Aaron Updated on 2020-07-31 / Update for WhatsApp
Are you planning to switch from iPhone to that new Samsung/Honor smartphone or any others? Well, you may for a second be excited but something can trigger up that are the aftermaths of switching to new phone and transferring contents. Especially, WhatsApp that stashes contents and attachments and when you search over the internet WazzapMigrator holds your attention. But, before you use it, acquaint yourself with the ins and outs of Wazzap Migrator. Read it now!
1. What is WazzapMigrator
WazzapMigrator is a data transfer wizard that allows users to transfer the Whatsapp messages from iPhone to Android device in a convenient manner. It fully supports the Mac/Windows system and ensures speedy transfer of data.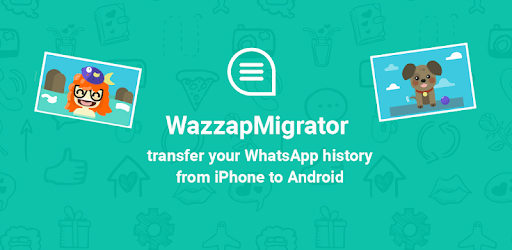 Key Features
Capable of transferring media files photos, videos etc.
Can migrate GPS information, documents to the Android phone.
The Pros and Cons of WazzapMigrator
Pros:
Has an active technical team that resolves problems of users'.
Capable of transferring a variety of media files such as audio, photos, video, GPS etc.
Cons:
Reportedly, users faced issues messages missing while transferring WhatsApp messages to the other device.
Does not support update or backup from Google drive.
Incurs issues in moving WhatsApp contents from iPhone to Android device.
2. How to Use WazzapMigrator
Here is the extensive guide on WhatsApp Migrator to transfer WhatsApp data from iPhone to Android device.
Step 1: Launch iTunes from your iPhone and connect it to your computer by using a genuine lightning cable.
Step 2: Tap on "Summary"> uncheck "Encrypt Local Backup"> Tap on "Back up now" option on the right to kick-start backup process for your iOS device.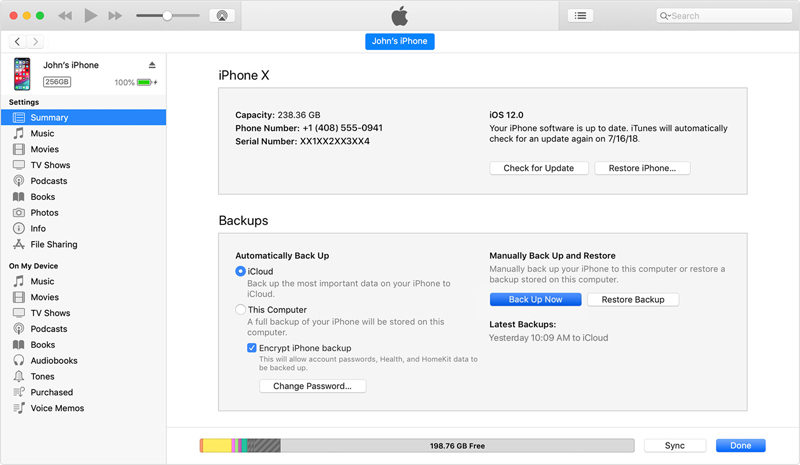 Step 3: From your PC/Mac, visit Wazzap Migrator lite website > locate "iBackup Viewer" Program and download it.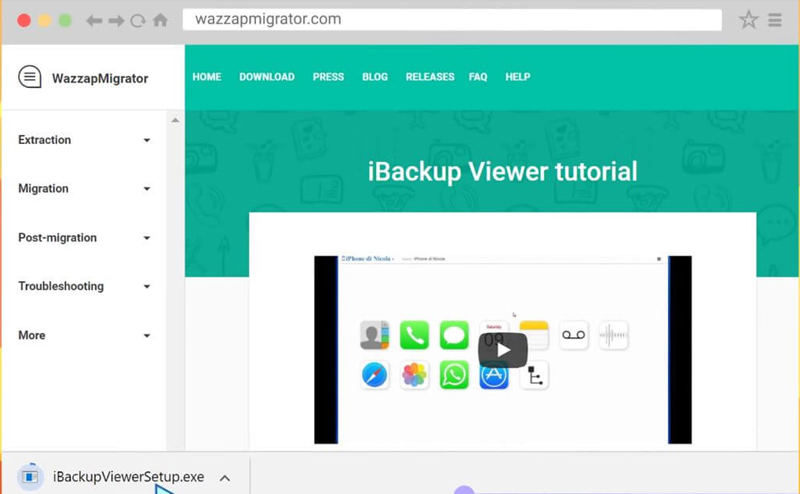 Step 4: Run the software, select the iOS device > click on "Raw Files" icon placed on the bottom right side of menu. On the following screen, tap on "Free View" mode> surf the following file: "AppDomainGroup-group.net.whatsapp.WhatsApp.shared"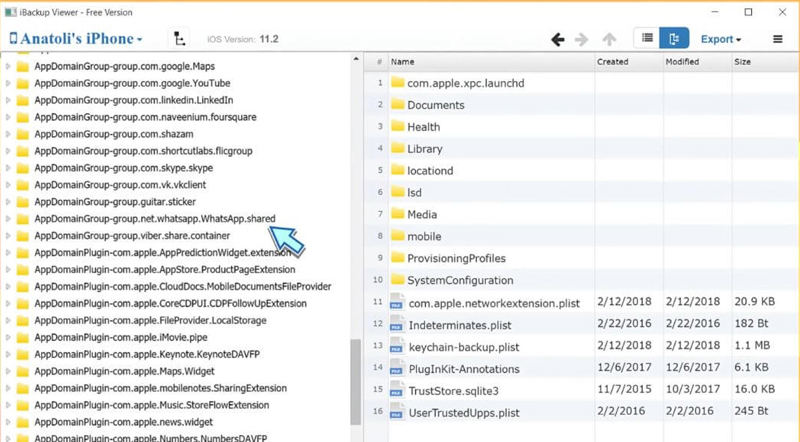 Step 5: On the right-hand menu, opt for "ChatStorage.sqlite" file > tap on "Export" button. In the same menu of "ChatStorage.sqlite" > open "Message Folder" > select desired "Media" files. Hit the "Export" option and don't forget to save the same in the "ChatStorage.sqlite" file.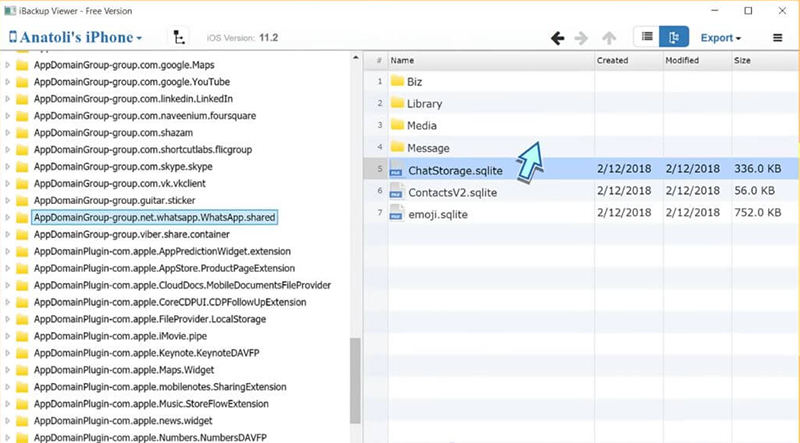 Step 6: Connect your Android device to PC. Surf Android phone in "File Viewer/Explorer" and set up desktop Windows to view files exported to the computer. Drag media folder and ChatStorage.sqlite file to "Download" folder of your Android phone.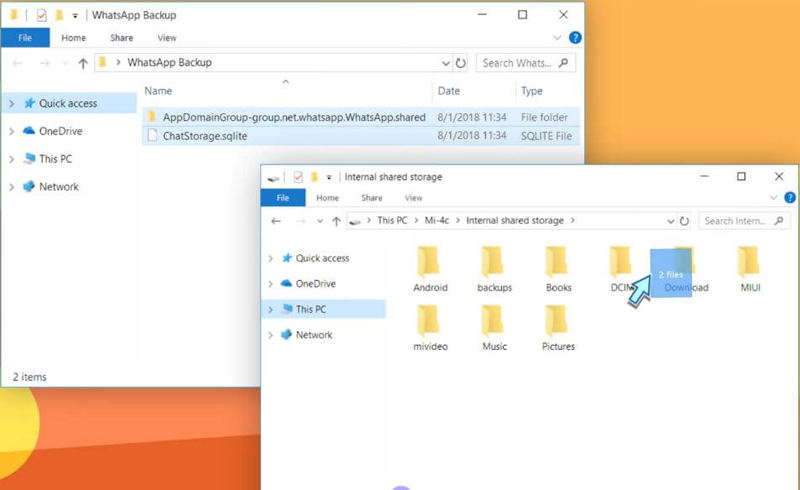 Step 7: Install the WazzapMigrator Lite application over your Android device. It will scan and detect ChatStorage.sqlite on the device. After the scanning process, tap on "Play" button.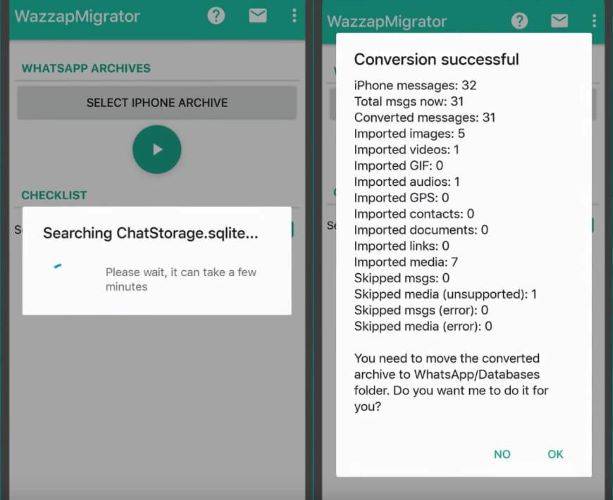 Step 8: Download Google Play Store and reinstall WhatsApp application. Complete process by keying in the contact details used in iPhone too.
From above steps, it's very complicated. So we recommend you use the alternative – iCareFone, a free backup software for WhatsApp messages, just need 3 simple steps to backup WhatsApp messages.
3. The Best Alternative of WazzapMigrator - Tenorshare iCareFone
If you aren't satisfied with WazzapMigrator, then we bet you won't be able to turn your back to Tenorshare iCareFone that save you from the ladder of complex procedures. It is one of the proven "iOS Data Manager" that backup, restores and allows "selective" transfer of the files! So whether you wish to import audio, videos, message or bookmarks, iCareFone does that all! In addition to this, iCareFone ensures to brush away the duplicate files while transferring the file. Here is the detailed process of backing up contents and restoring them to your device!
Backup WhatsApp data
Step 1 Download Tenorshare iCareFone on your MAC/PC and draw connection of both by using the USB cable. Tap on "Backup & Restore" button over the top screen.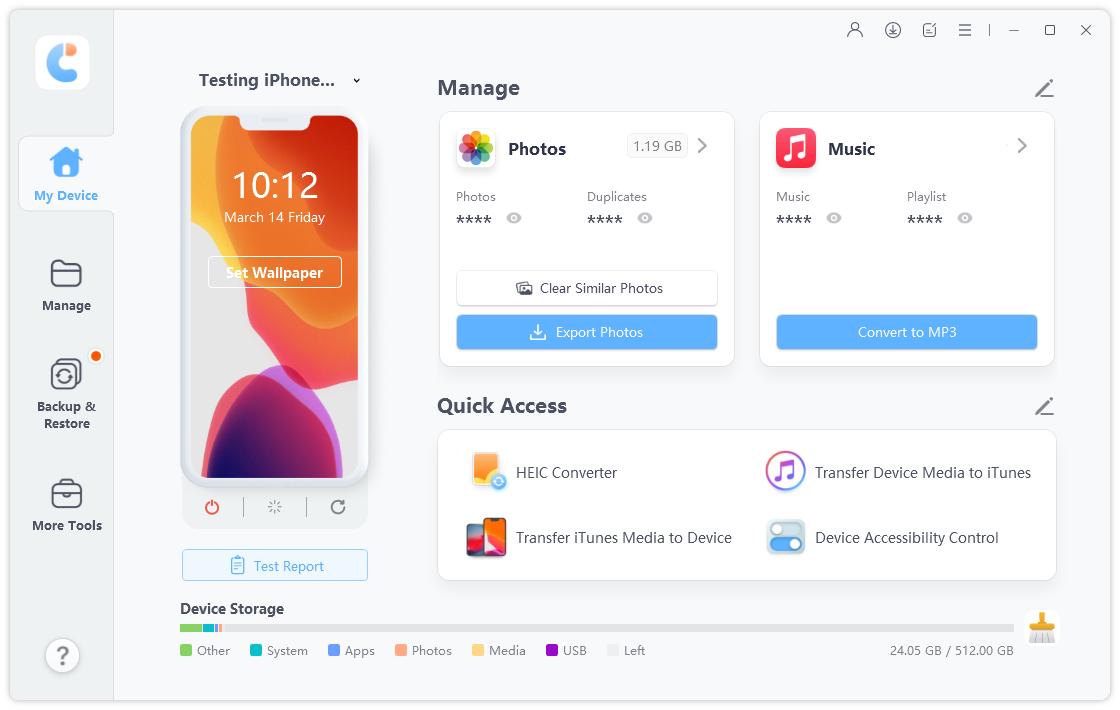 Step 2 Select "WhatsApp & Attachments" or simply opt for the ones you need. And then, click on "Backup" button.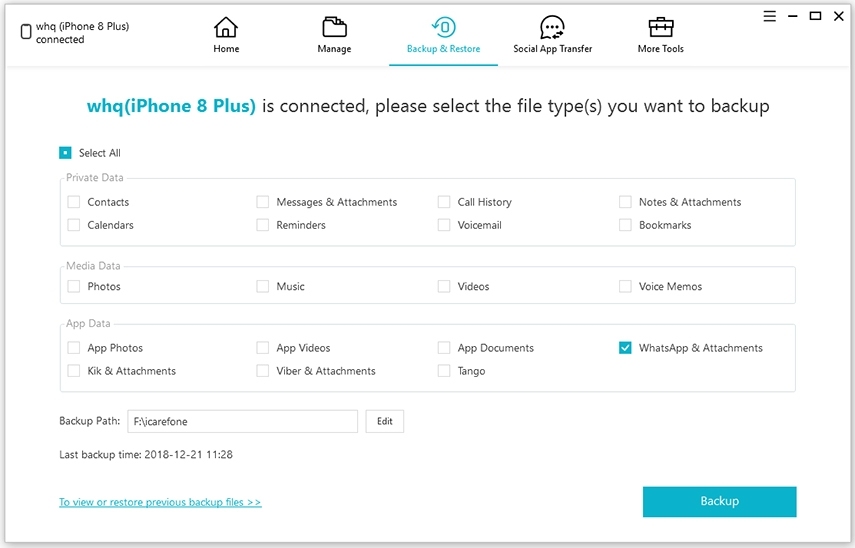 Then the selected files would be backed up successfully.
Restore WhatsApp data
Step 1 Download and Launch Tenorshare iCarefone, connect your device to the PC. Hit the "Backup & Restore" option placed over the top panel. Then click "To view or restore previous backup files" appearing over the lower section.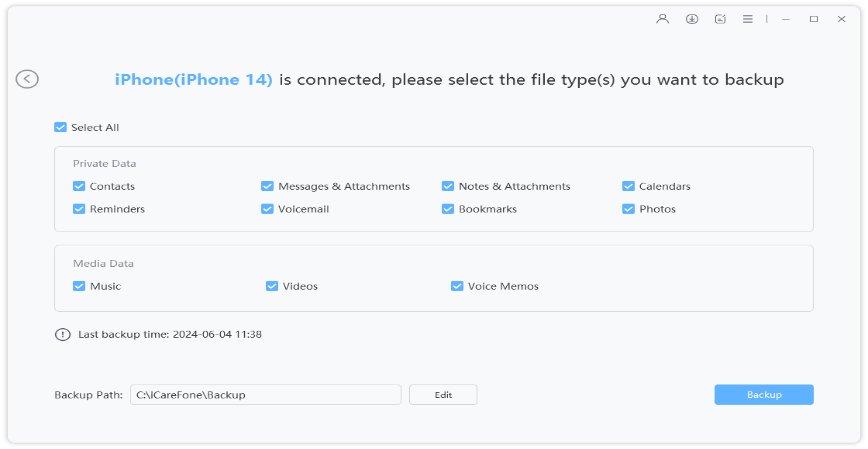 Step 2 Choose the correct backup and click "View".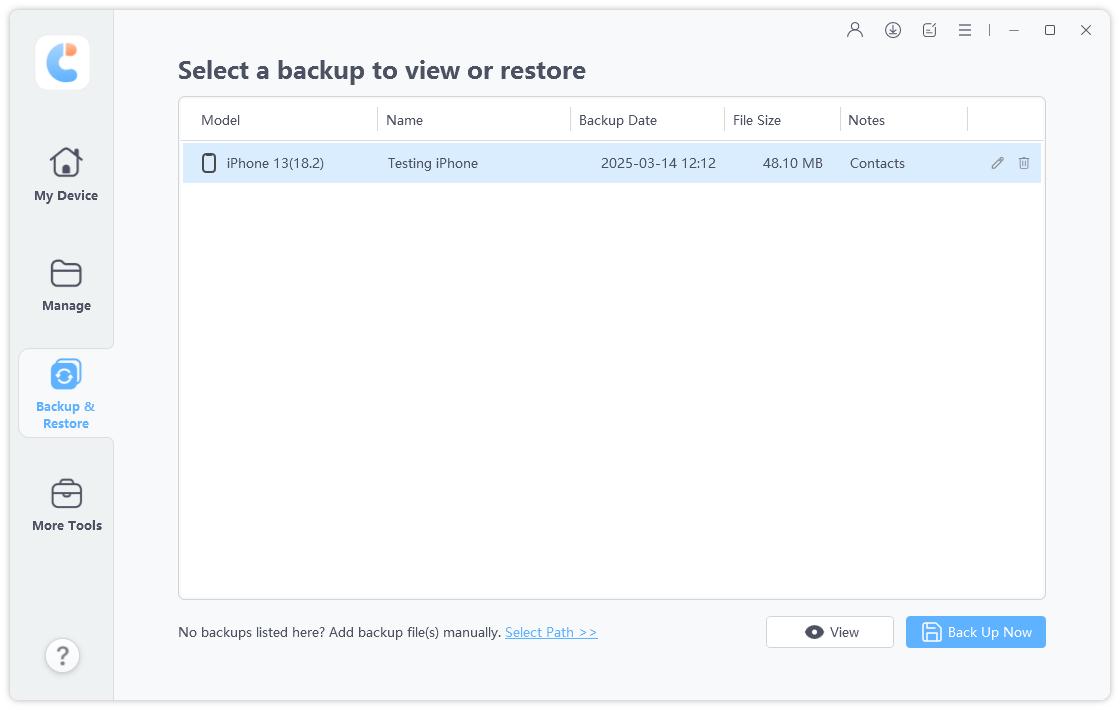 Step 3 Select preferred data type from the list available and hit on "View" button. After scanning of backup file completes, tick "WhatsApp Folder" from the index of the files appearing on the left panel.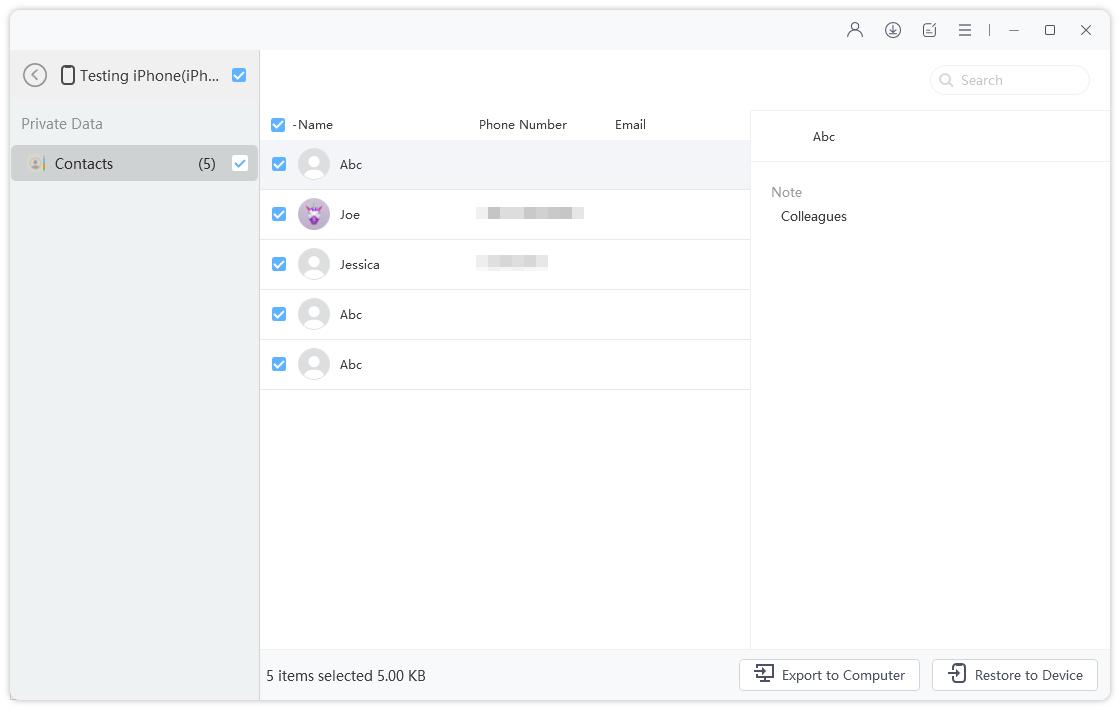 Step 4 Choose a destination storage path then tap on the "Export to Computer".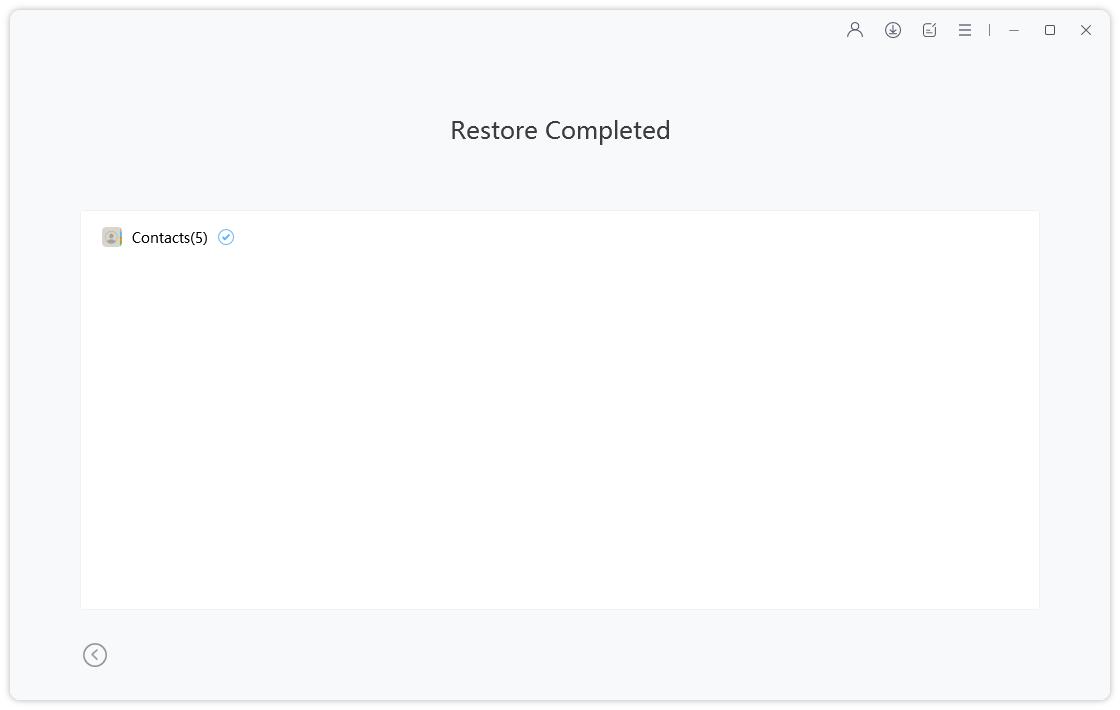 Following the above 2 guides, you can either back up or restore files with iCareFone.
Conclusion
All in all, we've seen the in-depth analysis of Wazzap Migrator. But due to its complex usage and inability of providing 100% successful results, we prefer to recommend you the alternative - Tenorshare iCareFone. For it can swiftly transfer all sorts of files in a hassle-free manner and migrate iPhone content to Android speedily. Let us know in the comments section, which software you found most suitable!
Manage Your WhatsApp Messages On Your Way
Flexibly transfer WhatsApp from iPhone 14 to Android;
Flexibly transfer WhatsApp from iPhone to iPhone 14;
Backup WhatsApp iPhone to PC/Mac Freely & Easily;
Restore WhatsApp Backup to iPhone, iPad, Android;