[Solved] iTunes Can't Backup Not Enough Space on Computer Error
"When I tried to backup my iPhone using the iTunes app, it said that I do not have enough space available on my laptop. But how is this iPhone backup failed possible, I can clearly see that I have 93GB space available. Please tell me how to fix this issue!"

Backing up iPhone regularly is a very necessary part of using any iOS device, and at this moment this particular feature is very essential as users all over the world are trying to update to new iOS 12. If at this deciding moment you get a response like iTunes could not backup the iPhone then it would be very difficult for you. Not only you can't update to iOS 12 but also you don't know what is exactly wrong with your iTunes. So, go through this article, a few ways to fix the problem is mentioned along with one of the best alternatives to the iTunes app.
Part 1: How to Fix iTunes Not Enough Space to Backup iPhone Error
There are a few ways to fix such a terrible problem, but first, you should find out that if you actually have space available to make the backup. If you are still getting the message even though you have available space then you must go through the following solutions to fix it.
Way 1: Restart your PC/Mac and iPhone
Well, the simplest way that may fix the problem is to restart all of the devices involved in the process.
For Mac:
Step 1: Click the Apple button on your desktop and when you see the dialog box, click on the Restart button.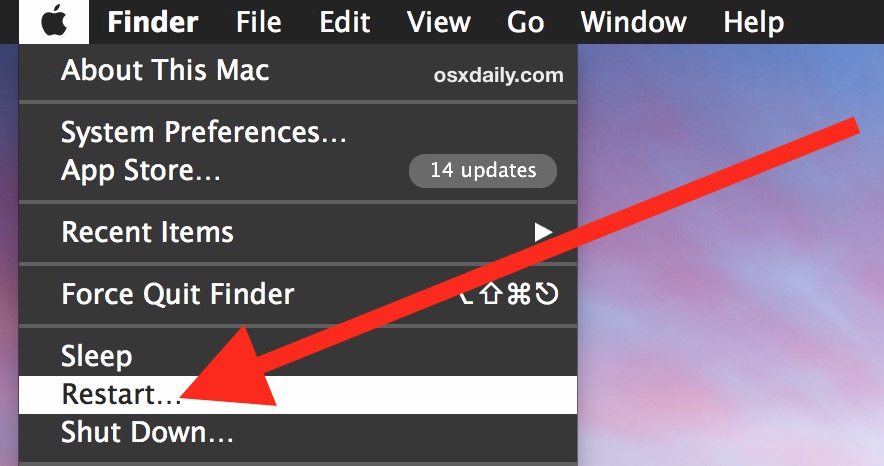 For PC:
Step 1: You can go to "Start" and click on "Restart"
Step 2: Or tap and hold the "Restart" button on your laptop or cabinet.
For iPhone:
Step1: Press and hold the Side button and any of the Volume buttons.
Step 2: When the Slider is visible, just swipe it to turn off.
Step 3: Now, turn on again.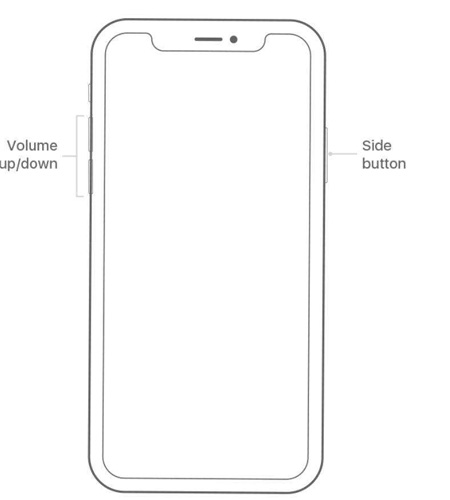 Way 2: Update iTunes to Newest Version
If you are getting an error like iTunes won't backup iPhone not enough space, then perhaps you need to update the iTunes app. It is possible that you haven't updated the app for a while or that you have no knowledge of the newly released update. So, you must check if a new update is available and then update the app on all of your devices.
For Mac:
If you are using a Mac device then use the steps below:
Step 1: Open your Mac and go to the App Store.
Step 2: On the App Store page you have to click on the option marked as "Updates".
Step 3: If any updates are available then just click on "Install".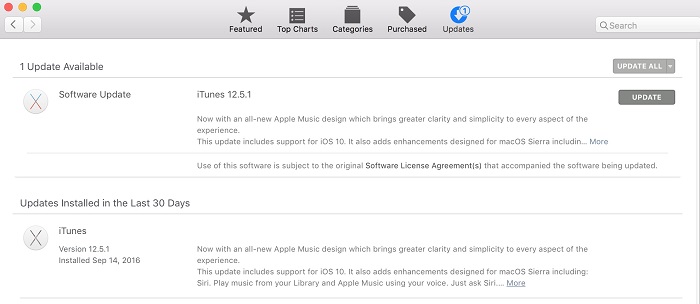 For PC:
If you are using a PC, here's how to update the iTunes app,
Step 1: Open the iTunes app and on the iTunes window go to "Help".
Step 2: Then "Check for Updates".
Step 3: A prompt will tell you to install the latest version if available.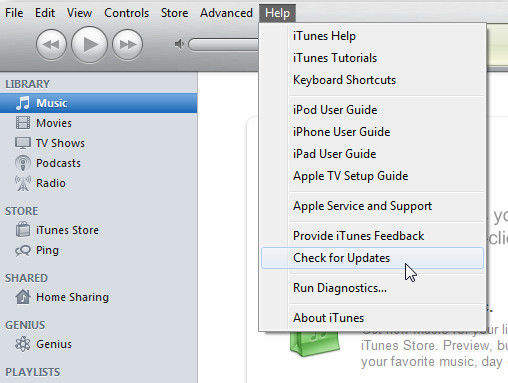 Way 3: Delete Previous iTunes Backups
If you see an error like iTunes cannot backup not enough space on computer; then it is possible that you actually don't have enough space available. So, deleting some of the old backup files on iTunes may solve the problem.
Step 1: Open the iTunes app and go to "Preferences".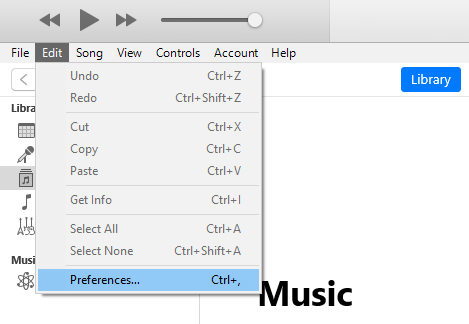 Step 2: Then go to the "Devices" tab and select the backup you want to remove.
Step 3: Then just click on "Delete Backup".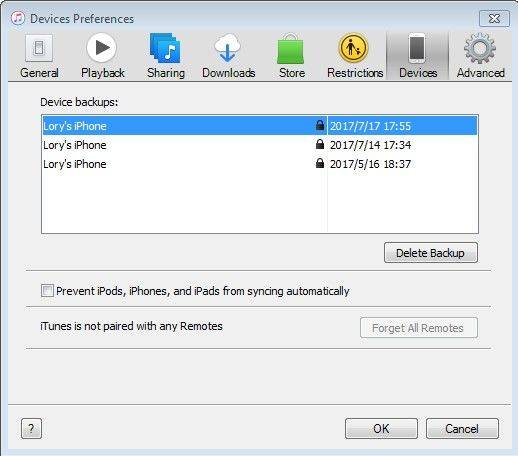 The backup file will be removed completely and now you will have space to make the new backup of your iPhone. If this doesn't solve the issue, the next step will surely do the job for you.
Part 2: Alternative Free Way to Backup iPhone without iTunes
Tenorshare iCareFone is one of the best alternatives available if iTunes failed to backup iPhone. Maybe it was your instinct that made you choose iTunes to backup your iPhone but sometimes iTunes can come up with errors that can create a lot of problems. So, if the app is showing that there is not enough space for backup iPhone then you can just use the alternative. It is third-party software, not associated with Apple, but is it as efficient, and even better in every way possible. You also don't have to worry about space as you will be saving the backup file straight on your computer. Also, you can backup files selectively and you can also access the files whenever you want using this software unlike in iTunes. So, here are the steps to guide you to backup with iCareFone.
Step 1: Well, you need to begin with installing the software on your computer, PC or Mac.
Step 2: Now, connect the iOS device to your computer and follow the procedures to make sure that the connection has established properly.
Step 3: Now, run the software. On the main interface of iCareFone click on "Backup & Restore" tab.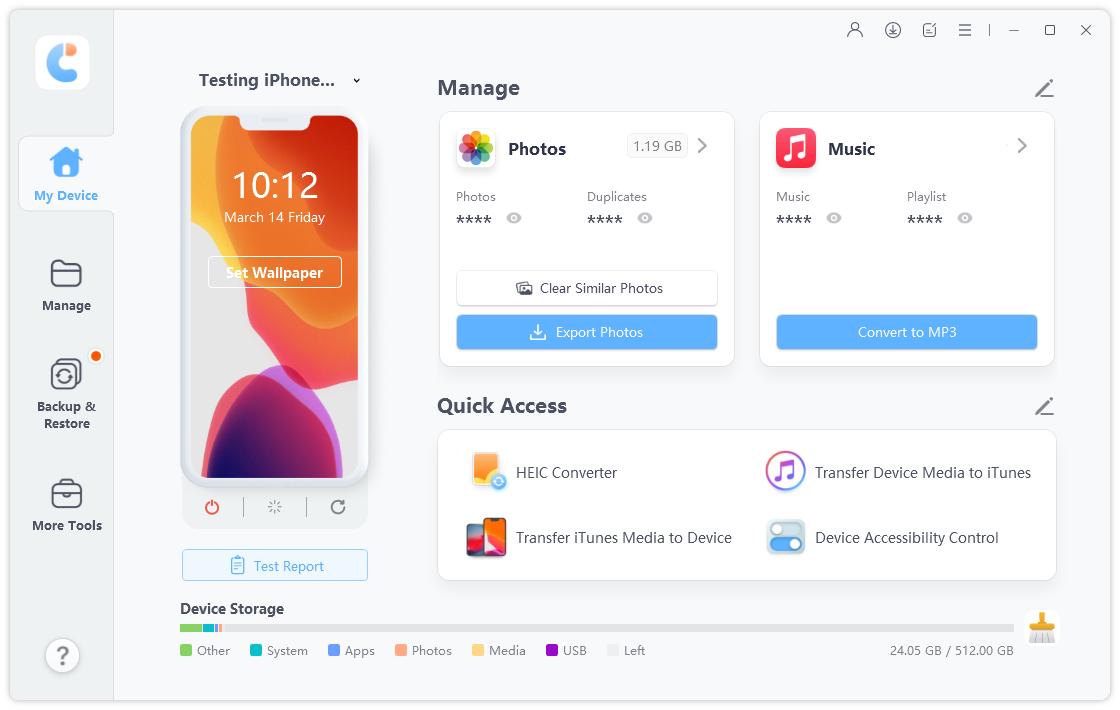 Step 4: On the next page, all of the data from your iPhone will be selected by default but you can change it and select only the files you need.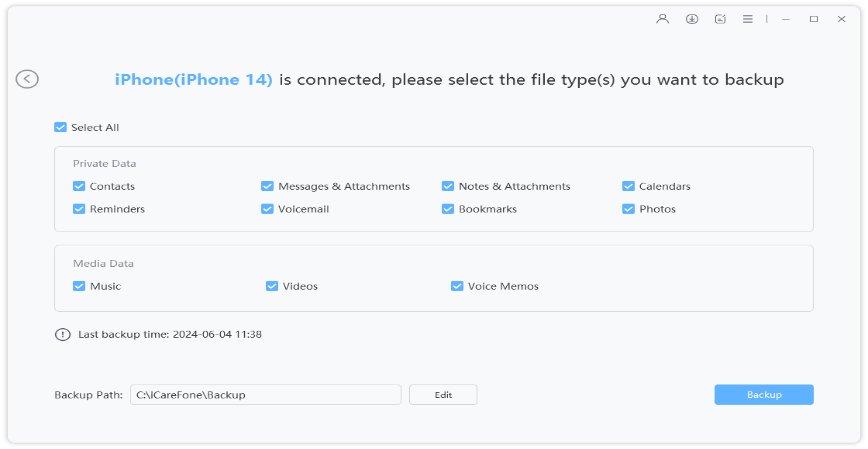 Step 5: After you have completed selecting the files, click on the blue "Backup" button at the bottom of the window to start the process.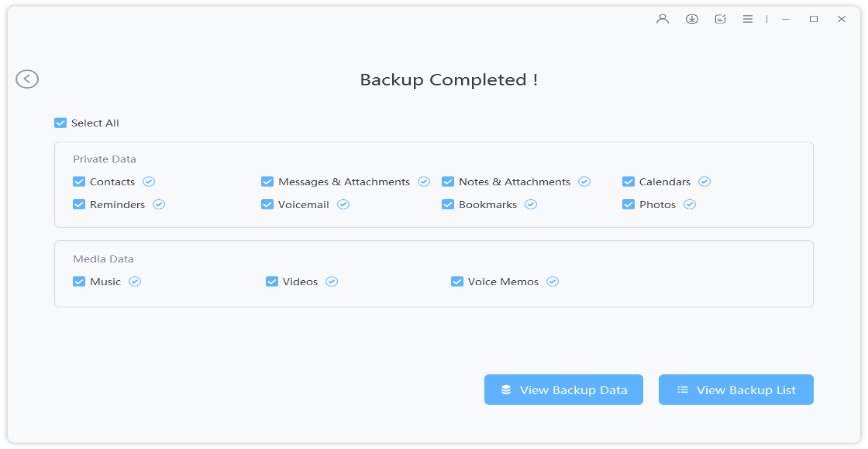 This is the entire procedure to backup iPhone using Tenorshare iCareFone. But iTunes not enough space for backup is not the only reason to use this software instead of iTunes. In various ways it is better; it is much easier to use than iTunes. The trial version of the software enables you to backup files completely free.
Why backup with iCareFone
iCareFone is capable of selectively backup files from any iOS device.
Back up files free of cost.
Even after you backup the files, you can use them without restoring them.
You can get a preview of the files before restoring.
There is no storage limit.
Conclusion
Lots of users are in a hurry to make the backup as the new iOS 12 just released and they want to make the update as soon as possible. So, it is unfortunate that such a joyous moment can come to an abrupt conclusion because of a silly message. But if you use the solutions mentioned above you just might make the update in time. Otherwise, there is the best alternative option to iTunes. Tenorshare iCareFone is indeed one of the best and you will be able to efficiently make the backup for sure. Highly recommended!