Top 27 13.4.1/12.4/12.3/12.2/12.1 Update Problems and Fixes
by Jenefey Aaron Updated on 2020-04-21 / Update for iOS 12
The new iOS 12 was launched recently. However, most of the Apple users have already tasted the new operating system with the help of iOS 12 updates. But there are some iOS 12.3/12.2/12 problems that users are not aware of and don't know how to deal with. Today we will discuss some of the iOS 12 bugs that users are encountering constantly and will be offering solutions on it. Let us begin then.
For various iOS 12 problems, an ultimate and time-saving solution is iOS system recovery software -Tenorshare ReiBoot, which is capable of saving your iPhone/iPad/iPod from any system problems and crashes. Check how to fix iOS 12.3/12.2/12 problems using ReiBoot.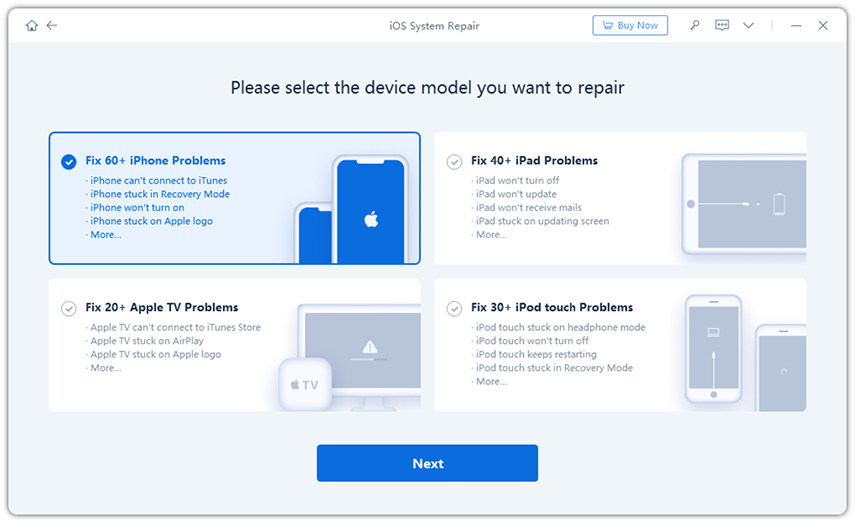 1. An Error Occurred Installing/Downloading iOS 12.3/12.2/12.1/12
After the official iOS 12 released, users also meet this bug as the same as iOS 11 update. A message will pop up saying "Software Update Failed An Error Occurred Downloading iOS 12.".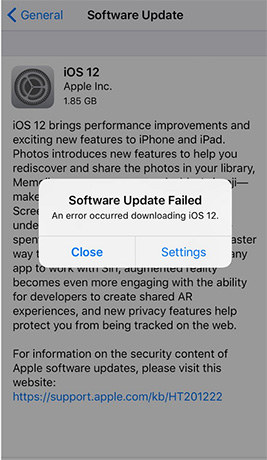 Quick Fix:
We make a detailed video on how to solve the problems "An Error Occurred Downloading or installing iOS 12.1/12", just check it:
2. Apple News Keeps Crashing
NEW
"I updated my iPhone XR to iOS 12.3 last night. Today, Apple News crashes repeatedly as soon as it launches. Restarted my iPhone several times...still happens." From Apple Discussion: https://discussions.apple.com/thread/250259010
Many users who has iPhone XR OR iPhone XS, or Mac OS have the same problems after their devices which are running iOS 12.3, they open the app Aplle News it opens for a second then crashes. And Apple News app also quits after about 3 seconds regardless.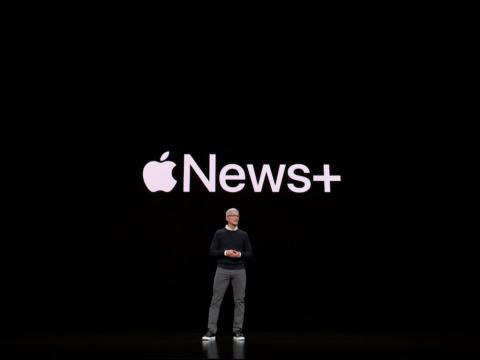 Quick Fixes:
Update News app agian;
Force restart iPhone;
Force quit settings app;
Ask Apple support
3. iOS 12 Stuck on Preparing Update
Today many people find the same problems when they upgrade their iPhone to iOS 12: stuck on Preparing Updatie..., the reasons we unknown currently but we have some methods to solve it.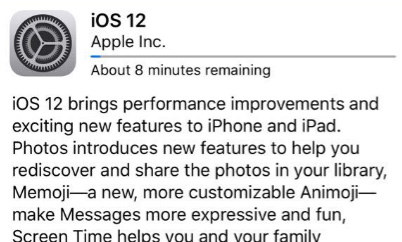 Quick Fixes:
Delete OTA file and download it again;
Check network connection;
Force restart iPhone;
Force quit settings app;
4. iOS 12 Personal Hotspot Not Work
If your personal hotspot is not working on iPhone due to new iOS update, follow these solutions.
Quick Fixes:
Disable and Enable the hotspot
You can always disable and enable the hotspot option. This might trigger it and might start working.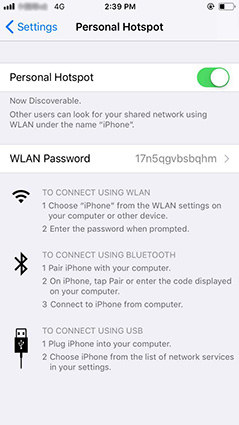 Turn on Airplane Mode for a While
Enabling Airplane mode for couple of minutes and turning it off might also enable the personal hotspot settings. Airplane mode will turn off all the connectivity options. This might probably solve your issue.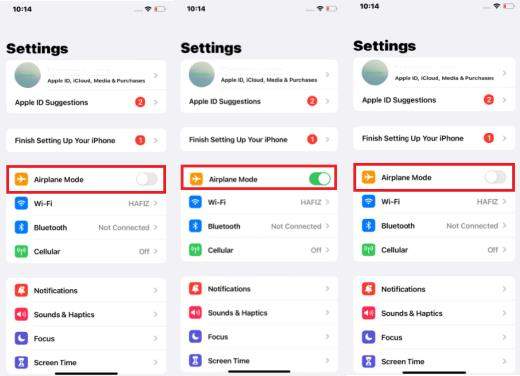 Reset Network Settings
Resetting network settings will also be helpful to turn on your personal hotspot. All you need to do is go to Settings >> General >> Reset >> Reset Network Settings. This will reset not only your personal hotspot setting but also your cellular settings and Wi-Fi networks & passwords along with your APN & VPN settings.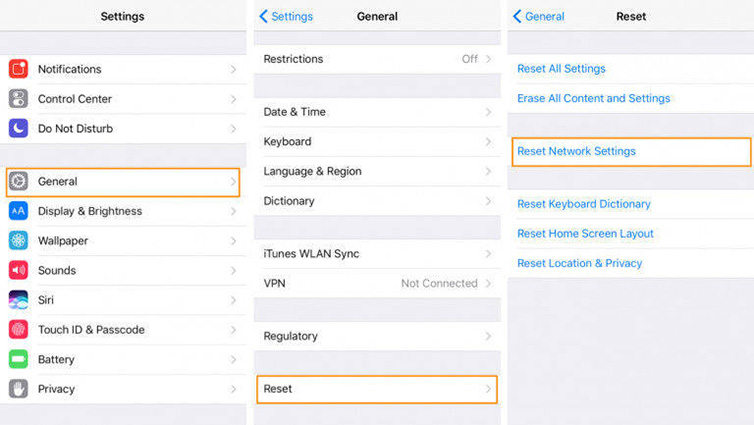 5. iOS 12 Keyboard Glitch
The new iOS 12 update might also disturb your keyboard setting. Your keyboard might hang and stop working abruptly causing frustration. Hence, in order to know Apple keyboard glitch fix, you need to try the following solutions.
Quick Fixes:
Offload certain apps
Offloading certain apps might assist you ease the situation. You can offload the heavy apps that might free the resources for your keyboard to operate smoothly. Follow the below steps.
Step 1: All you need to do is go to Settings >> General >> iPhone Storage. Now find the desired app that you need to offload and click on it.
Step 2: Now you can either offload the app or delete the app. Click Offload App to offload it.
Step 3: You can also offload the apps automatically by turning on the "Offload Unused Apps" option in Settings >> General >> iPhone Storage.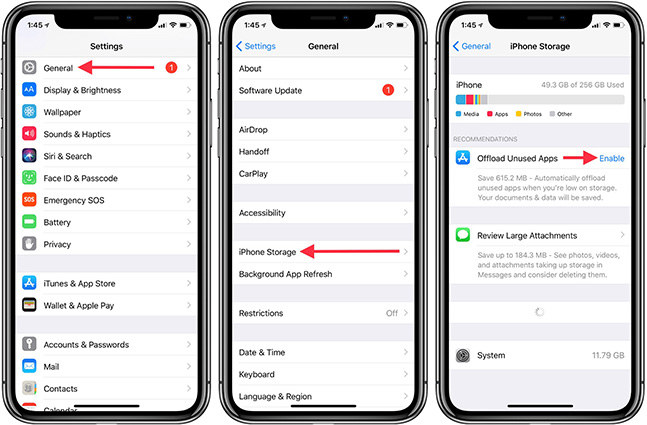 Turn off Reachability
Reachability allows you to reach that content on the screen that is not reachable when you hold the iPhone in your single hand. You can disable it, which might help you solve the issue. Go to General >> Accessibility and turn off the toggle for Reachability.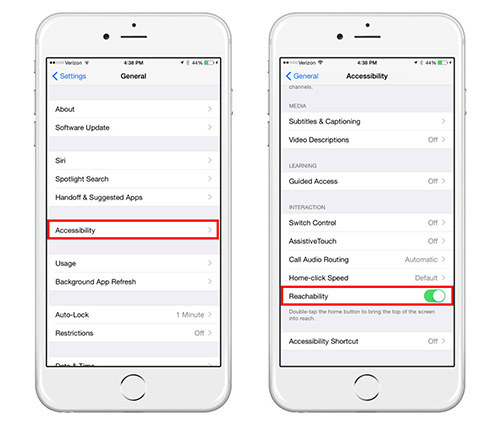 Turn off iCloud Drive
Turning off iCloud Drive will force you to access your data and files locally instead on the cloud itself. This might free some resources to solve the keyboard glitch. Go to Settings >> [your name] >> iCloud. Turn off the option for iCloud Drive. You are done.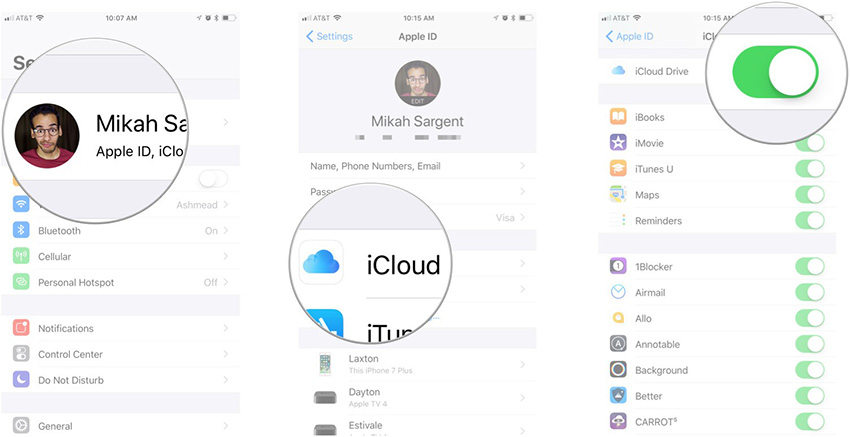 Turn On Reduce Motion
iOS uses motion effect in the apps to give a depth feel. You can turn it off using Reduce Motion. To use this feature, go to Settings >> General >> Accessibility and toggle on the slider for Reduce Motion.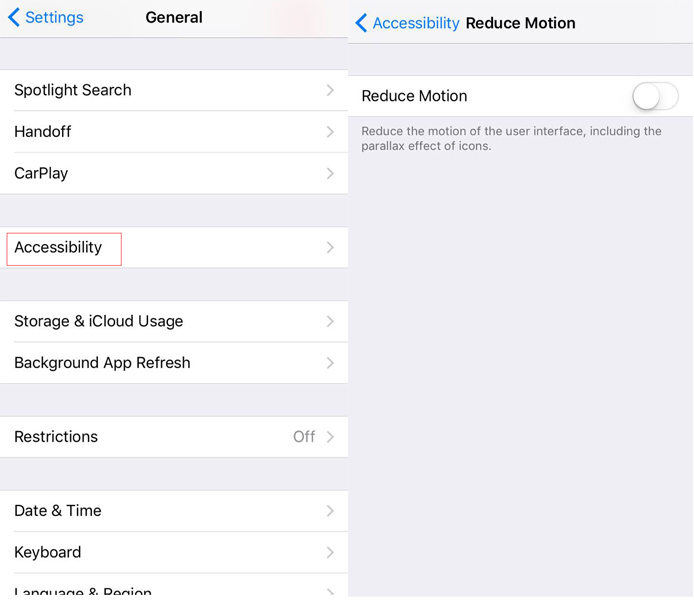 6. Some Apps Not Working Properly in iOS 12.3/12.2/12
Glitches in the new iOS 12 might also cause some apps, including Fontnite, Pandora, and Pinkman go to not work properly. Well, do not panic. We have a solution for this as well. Your app may not work properly until they are applied with the below solutions.
Quick Fixes:
Restart iPhone
Simply restart your iPhone. Yes!!! You heard it right. If an app is not working, restarting might offer help. All you need to do is switch off the iPhone and restart it again. And we think that you are well aware of how to restart your iPhone.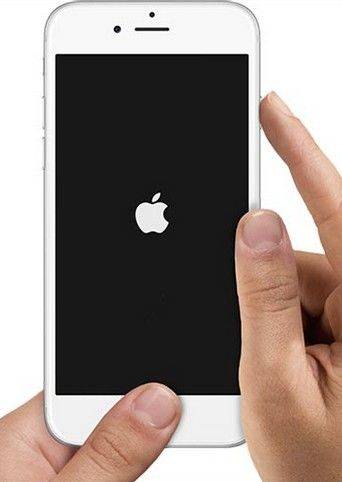 Delete and reinstall app
Deleting the problematic app and installing it again might help you at such time. Follow the below steps.
Step 1: To delete any app permanently from your iPhone, long press the app and wait for the apps to start shaking. When the apps start shaking, a cross symbol will appear on the right corner of the apps. Click the cross and the app is deleted.
Step 2: Install the app again by heading to the App Store.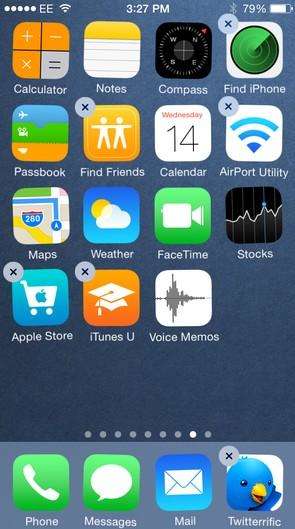 Wait for another update
Sometimes, it might not be the bugs in the iOS but the bugs in the app itself. And hence, it is better to stop trying and wait for an update from the app itself. The app developer may solve the bug in the update that will be launched soon. Just hand in there.
7. iMessage Not Delivered in iOS 12
Most of the times when you update your iOS to a new version the messages that were sent through iMessage do not get delivered. If an iMessage says not delivered, try these tips to fix iMessage not working in iOS 12.
Quick Fixes:
Check the message type is supported by the carrier or not
In order for your message to be sent through iMessage, you need to check if your message type is supported by your carrier or not. Messages are sent either in the form of iMessage or SMS/MMS. You need to confirm if your carrier supports these messages or not. This can be done by confirming with the carrier itself.
Network connection
iMessage works on Internet. Hence, if you need them to work, make sure you have a running Internet connection. If not, you can turn on/off the Airplane mode.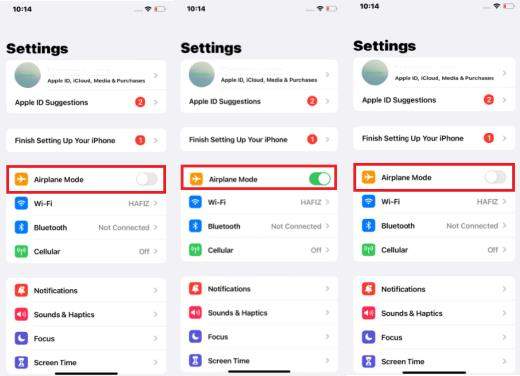 Send iMessage as text message
If you are facing issue while sending iMessage, you can send it in the form of normal SMS or text message. This is very simple to do. All you have to do is go to Settings >> Messages. Turn on the slider for "Send as SMS." This will send your iMessage as a normal text messages.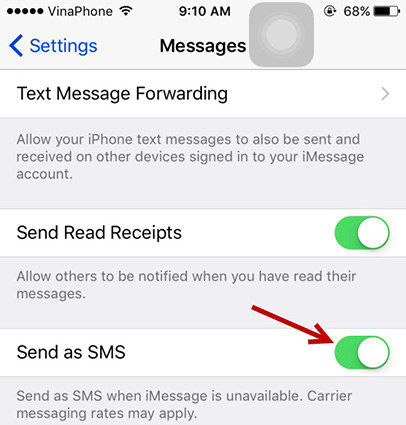 6. 3D Touch Not Working iOS 12.3/12.2/12
Apple users are frequently found hunting for a solution that will fix iPhone touchscreen not responding. This problem may arise when you have updated your iPhone to iOS 12. However, since this problem is not so new, we have a fix for iPhone touchscreen not responding.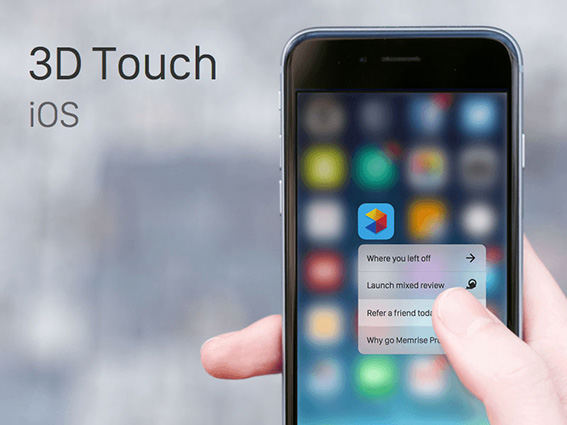 9. Cellular Data Not Working in iOS 12
We also noticed that some people complained cellular data not working on iPhone after iOS iOS update. Well, we have discussed this issue before when the iOS 11 is released. The fixes are similar like below:
Quick Fixes:
On your iPhone, go to Settings, turn off Airplane Mode for seconds and then enable it again. After that, try to use celluar data again.
Restart your iPhone and turn on the celluar data again
For more Celluar Data Troubleshooting tips, check how to fix iPhone Cellular Data Not Working.
10. iOS 12 Cannot Connect to the App Store
Next problem in the list that users face after updating to iOS 12 is related to App Store. Updating to iOS 12 beta results in App Store not working, thus making it frustrating for users. Users cannot connect to the App Store. They just see the loading circle for hours.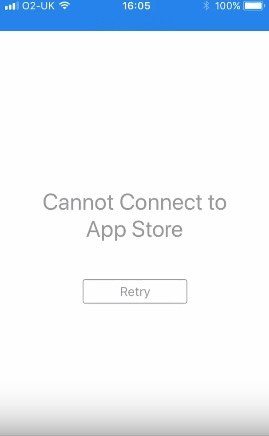 We have full slutions fo fix when App Store down or not working properly .
11. iOS 12 Lock Screen Visual Glitches
When this issue occurs, users face several difficulties while operating on lock screen. They are not able to access the notification of the lock screen. Also the device gets hanged on the lock screen making it difficult for the users to unlock the device again. This drives users nuts.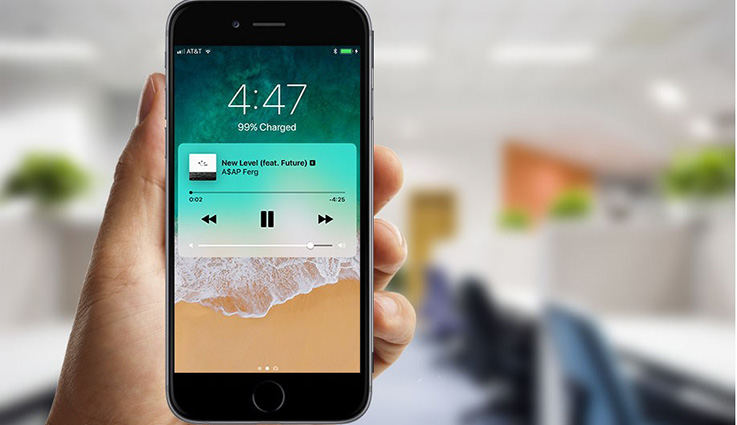 12. AirPods Disconnecting from iPhone on iOS 12
AirPods lost connection from iPhone or can't re-pair anymore is another issue reported after installing iOS 12. If you are also one of the victims, you can try the following tips:
Quick Fixes:
Use Either Left or Right Microphone
Launch Settings > Bluetooth > Tap on "i" button next to AirPods then tap on Microphone. Select either Always Left AirPod or Always Right AirPod.
Forget and Re-pair AirPods
Open Settings > Bluetooth. Tap on "i" next to AirPods and then tap on Forget this Device.
See all possible solutions to fix AirPods keep disconnecting from iPhone .
13. App Notification Not Working iOS 12
Users also reported that they are not getting notifications of any kind from a lot of apps, including Twitter, Poshmark, ESPN Fantasy and more. These applications are all non-system apps, which really reflect the compatibility of the iOS 12 is not good. You can try the following tips to fix this bug.
Quick Fixes:
Check the mute button. Disable it if it is on.
Check whether "Do Not Disturb" is activated. You need to turn it off as it will block all the notifications.
Check if the network connection is stable on your iOS device.
14. GPS Not Working on iOS 12
iPhone GPS not working properly after iOS 12 update is another issue that has been complained a lot. Some users said there's no signal in the device, others encountered GPS not updating the location or showing the wrong location. Generally you can turn on Airplane Mode and then turn it off to use this feature again. There are also other fixes you can check to fix GPS not working on iPhone.
15. Music Not Working on iOS 12
Some users reported that the music not playing from Music app after installing iOS 12 on their iPhone. When tapping on an album, it greys all the songs out and says "not playing" when press on a song. This is most likely to be a software-related glitch and you can try to fix it by your own. Check the full solutions for Apple Music not working on iPhone .
16. iOS 12 Brightness Bugs
Recently, a new bug appeared on iPhone after updating to the iOS 13.4.1/12, when put the brightness the whole way down, the devices screen went black and won't turn on. This problem has been reported by some iPhone X users. Another situaciton comes that iPadOS 13.4 (and 13.4.1) auto brightness stopped working and iPad running hot. If you unluckily encountered the same issue, try to use Siri to raise the brightness. If that fails, a hard reboot should always work.
17. Wi-Fi Calling Not Working on iOS 12
Wi-Fi calling not working with the iOS 12 is another bug reported from the Reddit. We consider this issue as an internet problem first, you can try to fix it by reconnecting the network or reset network settings. However, it could also be software glitch that causing this bug, you can check this detailed guide about Top 10 iOS 12 Wi-Fi Issues and Fixes.
Fix iPhone Stuck and Update Issues without Data Loss
18. iOS 12 Safari 403 Forbidden Error
After update to iOS 12, and only to get Safari 403 forbidden error? This problem may caused by various reasons like iOS 12 bug, Safari privacy settings, network connection or elese. If you had this annoying problem, check here to learn The 403 Forbidden Error Fix on iOS 12/11 iPhone
19. iOS 12 Alarm Not Working
A user on Reddit said "whenever my iphone auto updates in the middle of the night, if i have an alarm set, it will silence it in the morning. this is the second time it's happened and this is a pretty big bug". Indeed, this problem is pretty annnoying as most people need to alarm to remind them to get up or go to work on time. If you unluckiily encountered this issue, you can try the following troubleshooting tips:
Quick Fixes:
Check if the Mute mode is on.
Open the Alarm and reset a new alarm.
Remove the alarm apps on youe iPhone as some of them may cause conflicts with the defult alarm.
20. iPhone Keeps Restarting iOS 12
iPhone and iPad keeps restarting after installing iOS 12 is also a commong prblem that has been reported by many users on Twitter and Reddit. They said that the device keeps showing the Apple logo but don't open like normal. If you are seeing this annoying issue on your own iOS device, you can try the below tips:
Quick Fixes:
Force Restart your iPhone. A soft reset will fix many software glitches quickly.
Reset All Settings on iPhone. Go to Settings -> General -> Reset ->Reset All Settings.
Restore iPhone from iTunes. This is the last choice for almost every iOS problem, but do create backup before using this method.
If your iPhone and iPad still keeps restarting, you can get more help from How to fix iPhone/iPad Keeps Restarting.
21. iPhone Camera Not Working iOS 12
Some users reported that their iPhone camera not working after installing iOS 12. When they open the camera, it shows nothing but a black screen. This is really annoying because there are also other apps like Facetime, Messenger need to use camera. How to fix camera not working on iOS 12? Try the following steps:
Quick Fixes:
Force close the camera app and open it again to see if the problem is still there.
Force restart iPhone and iPad if the above method failed to work
You can also go to Settings -> General -> Reset -> Reset All Settings.
If you are in a severe situation and the 3 tips above are not able to fix it, you can refer to how to fix iPhone camera problems for help.
22. iPhone Battery Draining Fast iOS 12
Some users found that their iPhone battery draning really fast after updating to iOS 12. We know that this problem is not a new topic as almost every new iOS version can cause it. If you are also facing this issue, you can check our post how to avoid iPhone battery draining.
23. iOS 12 Update Notification Keeps Popping Out
There are also some people who don't want to upgrade to the iOS 12 version, but they keeps getting the new iOS update is available message. If the update message won't go away on your iPhone, you can try the following tips:
Quick Fixes:
Turn Off Automatic Updates: go to Settings ->iTunes & App Stores ->Automatic Downloads. You can set the slider to the off position to turn off automatic updates.
Delete Updates: Go to Settings -> General ->Storage & iCloud Usage -> Manage Storage. Find the software update and delete it.
24. Cannot Download iOS 12 Software
To begin with the list of problems, Apple users are complaining that they are not able to download iOS 12.2/12.1/12. They are searching the internet top-to-bottom so as to know how to download iOS 12 software. Well, this issue might be due to traffic on servers. Also check the Apple ID and password that you are using to login into Developers account.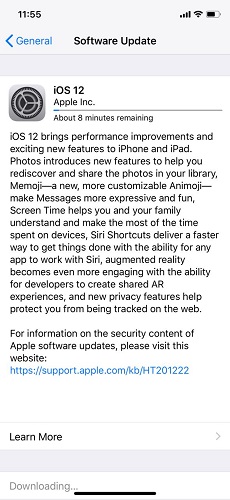 25. iOS 12 Skype App force Close After Logging In
Another major problem that users are facing is force closing of Skype on iPhone. Well, if you need to fix iOS 12 update problems, then use the below solutions.
Quick Fixes:
Force quite app and restart iPhone
Step 1: Force quitting the app on iPhone is very simple. All you need to do is double click the home button. A list of apps will be shown. Now, swipe away the Skype app.
Now restart your iPhone by long pressing the Sleep button. Now a slider will appear asking you to slide it to shutdown. Once the device is shut down, long press the Sleep button again to restart it.
Reinstall Skype on iPhone
Step 1: Delete the app from the iPhone.
Step 2: Once deleted, open App Store and find the app from search bar. Now click on the Get option. This will install the app.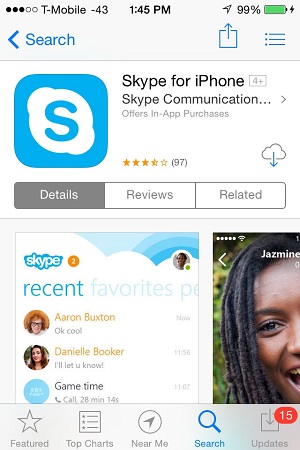 26. Books Store Missing on iOS 12
Books Store unavailable or not working after update to iOS 12? A simple way to fix this problem is to make sure you didn't set restrictions for Books app on iOS 11. Just go to Settings > Screen Time > Content & Privacy Restrictions, where you can see an option called Allowed Apps, turn on the Books app, and this will fix your problem.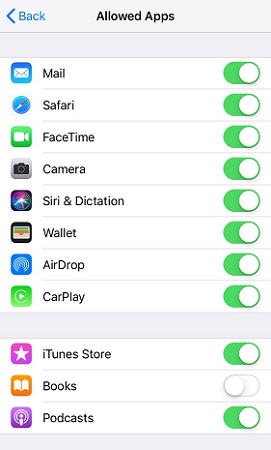 27. iOS 12 Keyboard Layout Changes
Since update to iOS 12, have you ever noticed a new change with the keyboard on iPad, or occasionally on iPhone. Apple has swapped the position of language/emoji selector and punctuation keys on iPad. This small change has resulted in many iPad users constantly tapping the wrong button when switching devices.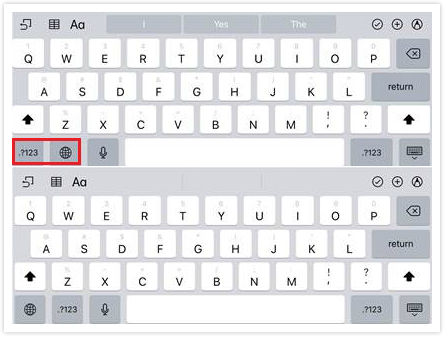 To solve this problem, you can update to iOS 12.0.1 as it contains an improvement that restores the keyboard to original position. You can either update OTA in Settings or update by iTunes. Make sure your device has enough power to avioid unnecessary error.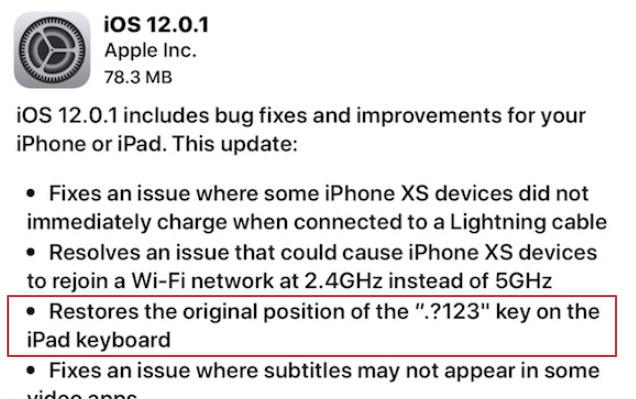 How to Fix iOS 12 Update Issues Without Data Loss(100% work)
The only solution to all these problems is repairing iOS 12. And after all, it is the ultimate solution to fix iOS 12 problems if you are facing so much of issues. And one simple way to do this is using Tenorshare ReiBoot. This software will solve all your issues related to iOS 12. In addition, the chance for your data loss is next to zero. Follow these steps to solve your issues.
When you run the software, click on "Repair Operating System" option present on the main interface.
Proceed by clicking on "Fix Now" subsequently and download the latest firmware package for your iPhone.
Once the package in downloaded, tap "Start Repair" option. Within some time your iPhone will be free of all issues.
Bottom Line
Long story short, you had a look on all the possible issues that you might encounter after updating iOS along with iOS 12 bug fixes. And the only solution for all these issues is nothing but Tenorshare ReiBoot. You can let us know your feedback by commenting below.