iOS 14/13/12 Downgrade Stuck in Recovery Mode/Apple Logo/DFU Mode? 3 Ways to Fix
by Jenefey Aaron Updated on 2021-02-22 / Update for iOS 12
It is very rare to experience an iPhone or iPad totally unresponsive, but it is also undeniable that such a mishap can happen sometimes. The most recent problem is during iOS 14/13/12 downgrade stuck in recovery mode/apple logo. Updating or downgrading an iOS is not a simple thing; you must make proper calibrations to your device so that it can receive the update properly. So, if you haven't cleared the space or didn't follow the procedures properly then your device is probably stuck on the DFU or Recovery Mode. Below, you can find the procedures that can fix your device. So let's get started.
Way 1: Fix Various iOS 13/12 Downgrade Stuck with ReiBoot
iOS is one of the best Operating Systems in the world but you can still face some difficult situations during the downgrade of iOS. Sometimes you can get stuck on Recovery Mode or DFU Mode during the procedure, but there is no need to worry as long as you are using Tenorshare ReiBoot software for recovery.
If during downgrade from iOS 14/13/12 stuck in recovery mode then use the following steps,
Step 1: Download and install it on your computer.
Step 2: After your computer recognizes the device, go to the main interface of the software and Click "Start".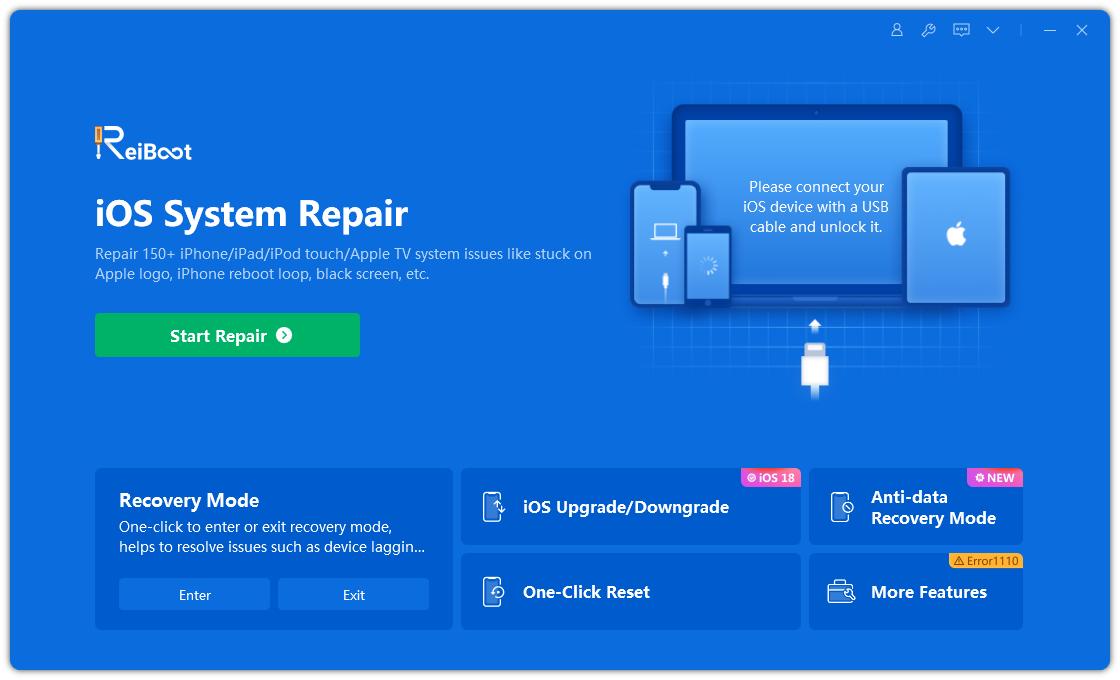 Step 3: Then you need to choose on "Standard Repair" at the bottom of the window.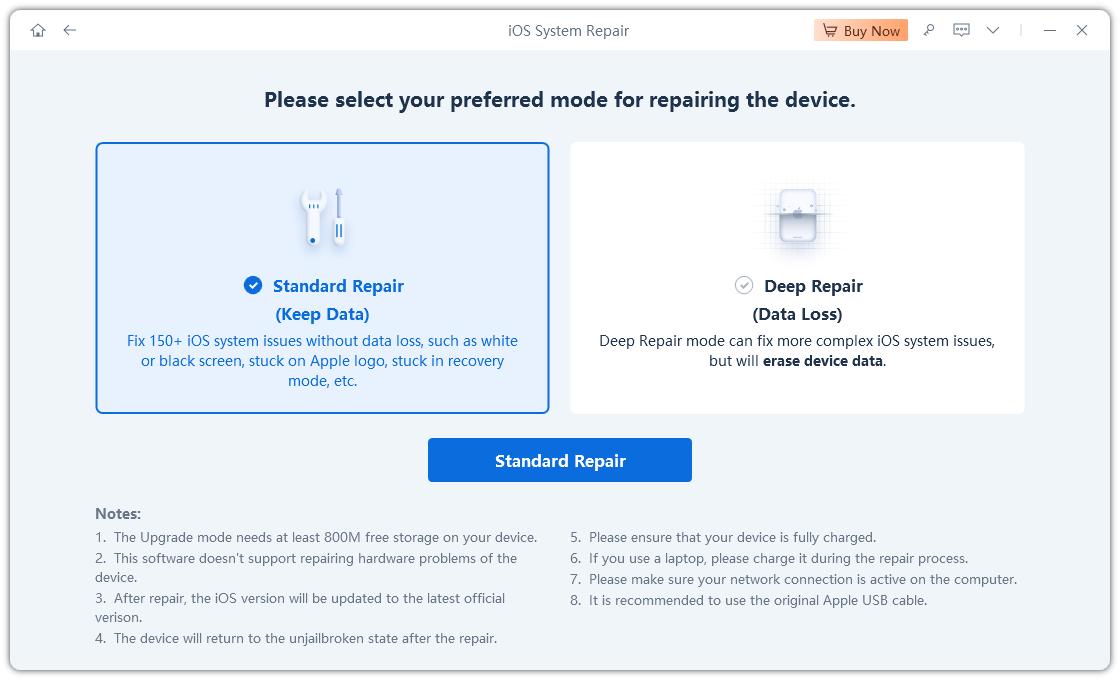 Step 4: Go to "Browse" to select a destination and then "Download" the latest official firmware.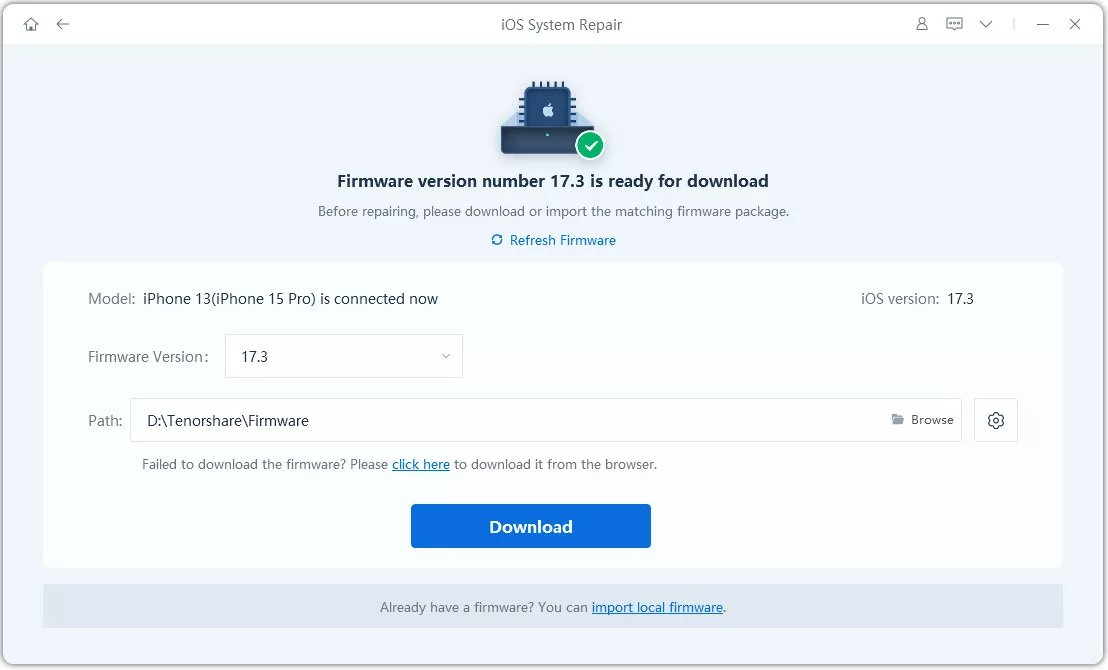 Step 5: After it is downloaded, you can click on "Start Standard Repair" to fix the system.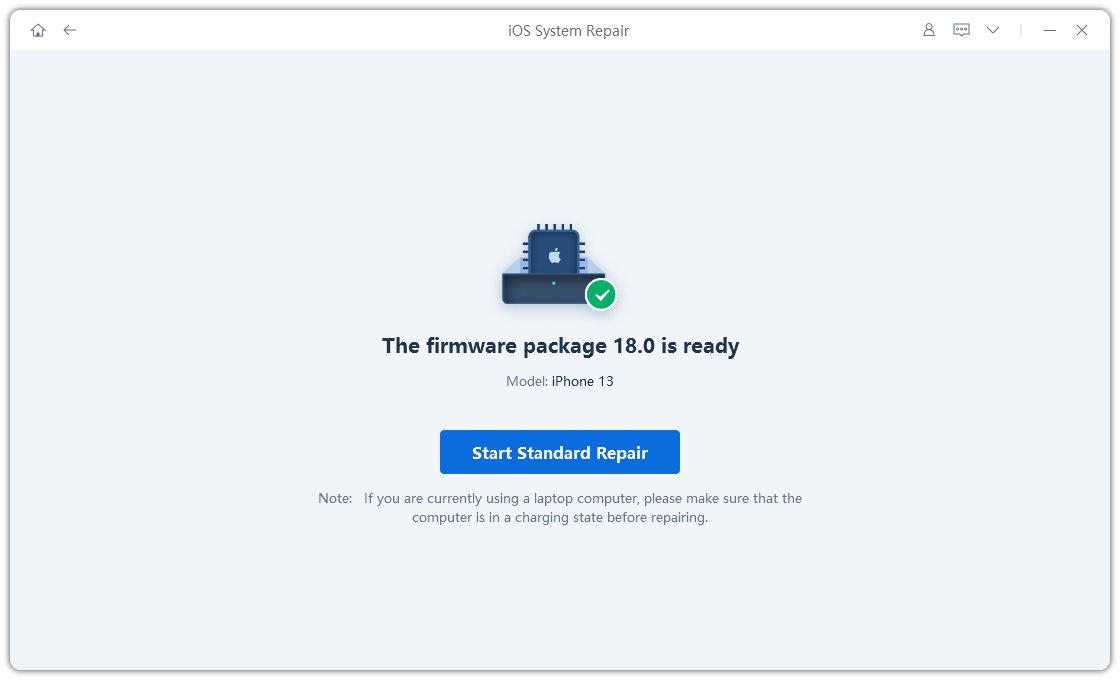 The repairing process will take no more than 10 minutes. So, basically, Tenorshare ReiBoot has proven to be an excellent app that is able to fix all kinds of iOS stuck issues like:
Way 2: Force Restart iPhone/iPad/iPod
If your iPhone or iPad or iPod is stuck on Recovery Mode or Apple Logo or DFU Mode during the iOS downgrade then you can try o fix it by force restating the device. You have to use different procedures for the different versions of iPhones and iPads and they are as follows:
For iPhone XS/X, 8 and 8 Plus:
These are the brand new and most advanced models of iPhones; their force restart sequence is different and is as follows:
1. Tap the Volume Up button at first.
2. Then tap the Volume Down button.
3. After that, you have to press and hold the Power button, hold it until the Apple Logo is visible to you.
4. Your iPhone will be restarted.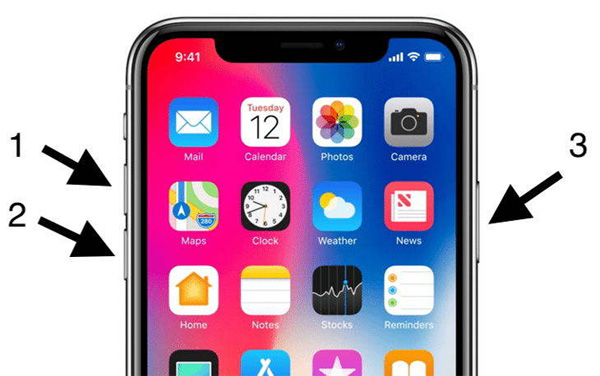 For iPhone 7 and 7 Plus:
The force-restart procedure for iPhone 7 and 7 Plus is as follows:
1. Find the Power button on the right side of the device. Press and hold it along with the Volume Down button.
2. Now, you have to wait for a few seconds until the Apple logo appears on the screen.
3. Then you can swipe the slider to restart the device.
For iPhone 6/6S and earlier and iPad
1. Press and hold Home button and the Power button
2. Keep holding until you see the Apple logo.
3. Now leave the buttons and wait for a complete start sequence.
4. Put your passcode.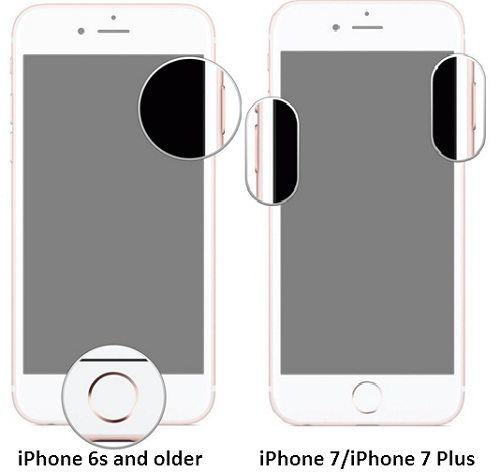 So, hopefully, you can fix iOS 13/12 stuck in recovery mode by simply restarting the affected device.
Way 3: Restore Device with iTunes in DFU Mode
Device Firmware Update mode or simply The DFU mode is an exclusive mode on iPhone that skips the iBoot bootloader completely. When your iPhone is in DFU mode, your screen will be totally black unlike in Recovery Mode. This mode can be used in many situations including downgrading or upgrading firmware and even while rebooting jailbroken devices. So, this can be also used to restore your device with iTunes and here's how you can do it:
Step 1: Open your computer and launch iTunes.
Step 2: Enter DFU mode for iPhone/iPad models:
For iPhone 6/6s/iPhone SE/iPod touch and iPad:
1. Connect your device to your computer via original USB cable.
2. Press and hold the Home button as well as the Lock button.
3. After about 8 seconds, leave the Lock button and keep holding the Home button. If you see the Apple logo, you probably held the Lock button too long.
4. If you see a black screen completely, you have entered DFU mode.
For iPhone 7 and 7 Plus:
1. Press the Lock button and Volume down button together.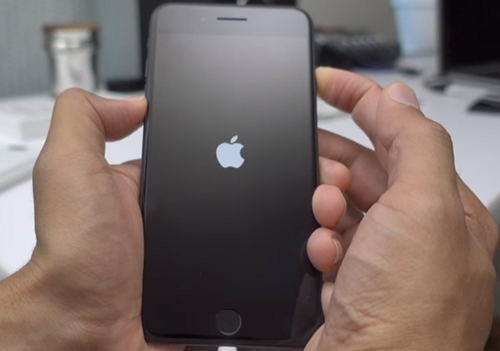 2. Then let go the Lock button but keep holding the Volume down button for about 5 seconds.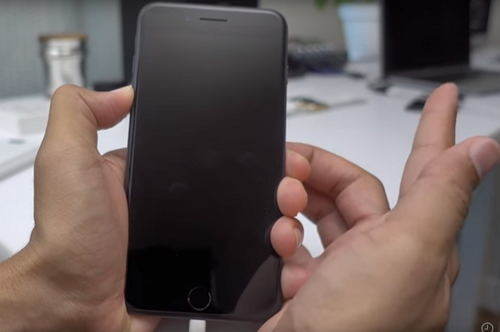 For iPhone 8, 8 Plus and iPhone X/XS:
1. Similarly connect both the devices.
2. Quickly tap the Volume Up button
3. Again, quickly tap the Volume Down button
4. Press and hold the Side button until you see a black screen. Now press and tap down the Side button as well as the Volume Down button.
5. After about 5 seconds, leave the Side button while holding down the Volume Down button. If you see the Apple logo, you held the Side button too long.
Step 3: Now, you successfully enter DFU mode, iTunes will alert you about your device being detected in recovery mode. Click "Restore".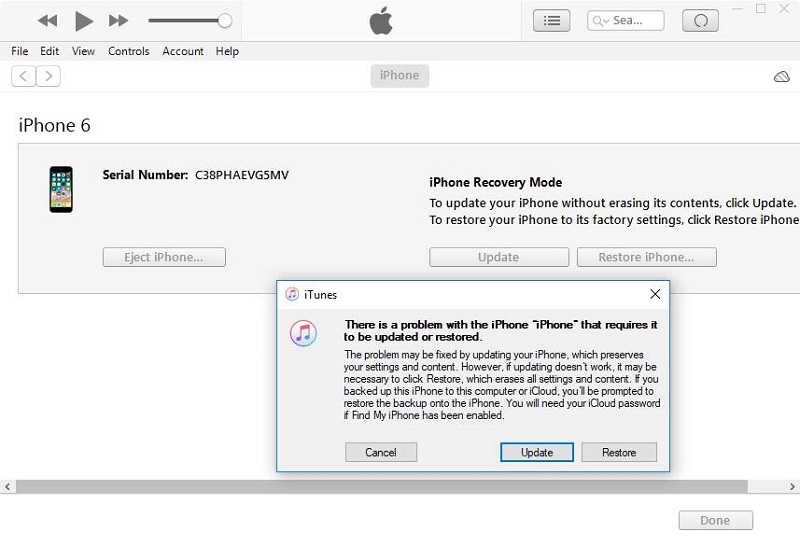 Step 4: Now on iTunes tap "Restore iPhone"
Step 5: iTunes will alert you again about wiping out your data and settings and restoring your iPhone factory settings.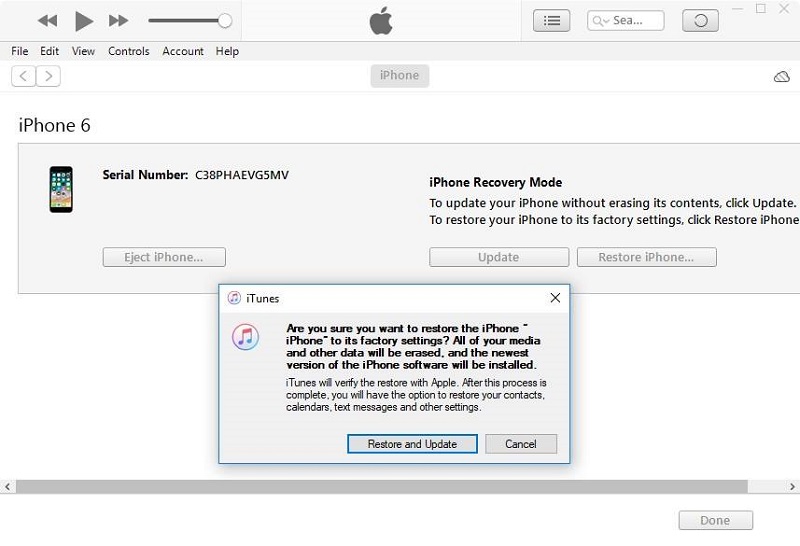 Step 6: Just tap "Restore and Update" and finally "Done".
This is what you can do if you are experiencing iOS 12 downgrade stuck issue. This will take some time to restore your iPhone now. After it is done, you will have a fully reset iPhone ready for use.
Conclusion:
Overall, if your iPhone stuck after downgrade, these ways can help you restore your device to normal so that you can use it again. All these methods are tried and tested and it works well if it is done right! So, follow the steps carefully. We highly recommend you to go for Tenorshare ReiBoot to fix these stuck issues because it is, first of all, easier to use and secondly it is completely hassle-free and comes with various features to help all types of stuck issues. Go for it and don't miss this stellar software!