How to Fix iOS 15 or iOS 12 Software Update Failed Issue
by Jenefey Aaron Updated on 2021-09-09 / Update for iOS 12
iOS 15 update failed: You're no longer connected. How to fix?"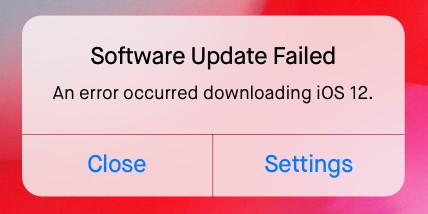 After the recent release of the new iOS, a lot of enthusiasts are installing it on their iOS devices but as it turns out, some of them are having serious trouble while installing the newly updated iOS. Different error messages are popping up and the procedure gets stopped in midway. You have to realize that when iOS 15 software update failed, that indicates that there is a problem. It can either be with your device or the version of iOS you are downloading. So, a few effective fixes are mentioned below, you can try them to fix your iOS update problem.
Solution 1: Close and Update Again
When the iPhone screen shows "Software Update Failed" then the very first thing you should do is to tap "Close" on the popped up message to remove it from the screen. Now, you must wait for some time and start the procedure again. This may solve the issue then and there.
Solution 2: Reset Network Settings
If your iPhone software update failed suddenly then it could be a problem with the network that is creating the interruption. Getting a strong and stable network is very important, and without that, it might be impossible for you to complete a procedure for updating the iOS. So, it would be better if you just reset the device and save a backup before doing it.
Step 1: So, if you want to reset the network settings then you have to go to the Settings app on your iPhone.
Step 2: Then find "Reset" and click on "Reset Network Settings".
Step 3: After that, you may have to provide your password and just confirm the reset.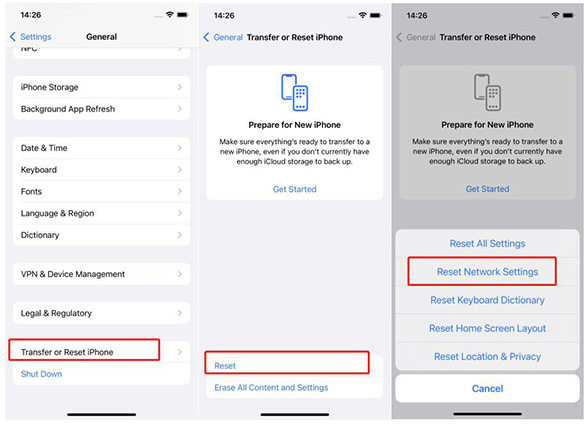 This is it! If you are unable to update the device then there is a possibility that the network of your device is getting interrupted during the update, resetting the network settings may fix this problem.
Solution 3: Update with iTunes
Basically, when you are trying to automatically update the iOS over the Wi-Fi you are getting an error message. So, if you try to manually install the update, it could work. You are going to use the iTunes app as a medium to install the firmware. The procedure is a bit complicated but if you do it properly this would definitely work. So, if an error occurred downloading iOS 15 then just do it manually with iTunes, and here are the steps to do it:
Step 1: First, you need to download the firmware from the official website. It won't be bigger than 3GB, so, it will take some time to download.
Step 2: Then you have to make sure that iTunes installed on your computer is the updated one.
Step 3: Now, you can connect your iPhone to the computer, use a data cable.
Step 4: After the device is detected you have to go to the "Device" icon at the top of the iTunes window and select the device.
Step 5: Now tap "Check for Update" in iTunes.

Step 6: After that, you have to find the firmware and install it by confirming "Download and Update" when the message is popped up.
After that iTunes will simply remove the previous version of the iOS and install the updated iOS 15 in your iPhone.
Solution 4: Fix iOS 15/14/13/12 Update Failed with ReiBoot
If all else fails and you still have no idea how to fix iOS 12 software update failed then it is possible that there might be a problem with the iOS. So, you better stop making small tweaks on the system and repair the system itself using one of the best troubleshooting programs, called Tenorshare ReiBoot. It is an iOS system repair tool that can fix any iOS stuck issues, update problems, iPhone boot loops, iOS system crashes, frozen screens, etc. So, if iOS 15 update failed then use the following steps to fix it:
Step 1: Download ReiBoot from the official website of Tenorshare and install it on your computer.
Step 2: Then you have to launch the software and connect the stuck iPhone to your computer.
Step 3: After the software detects your device you need to go to the main interface of ReiBoot and click on "Fix All iOS Stuck".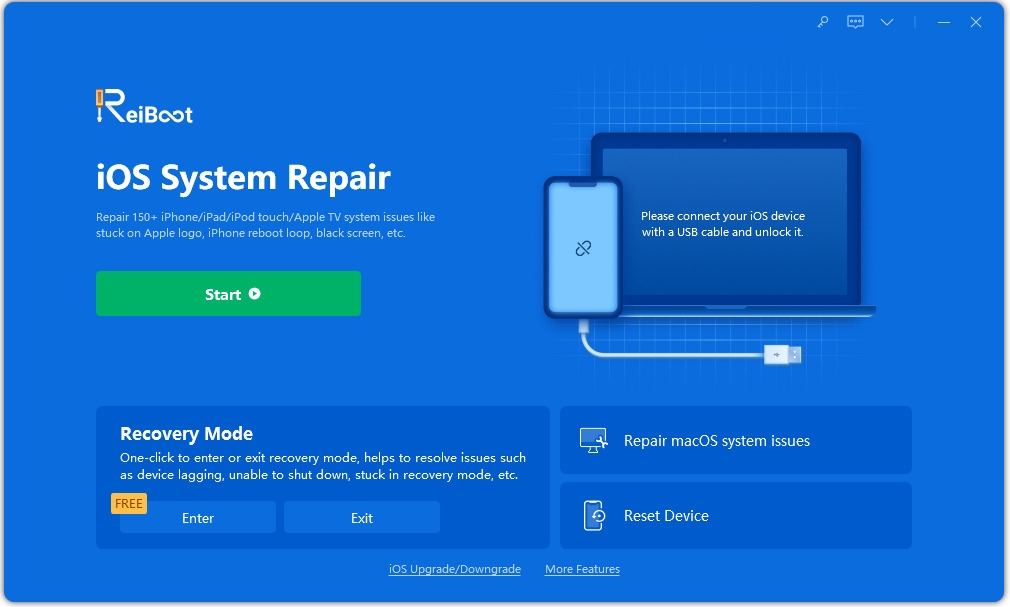 Step 4: Then you will be instructed to download the IPSW file, so, click on "Browse" and choose a destination for the file and click on "Download".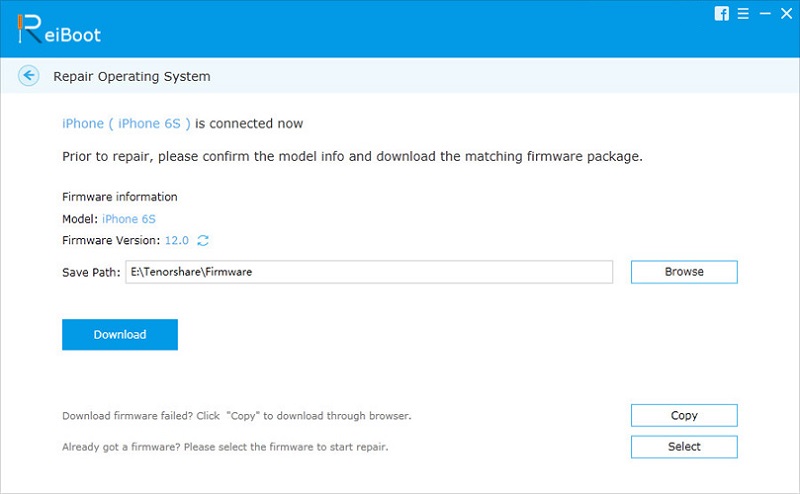 Step 5: After that, the download will begin.
Step 6: When it is completed you just have to click on "Start Repair" to fix the device.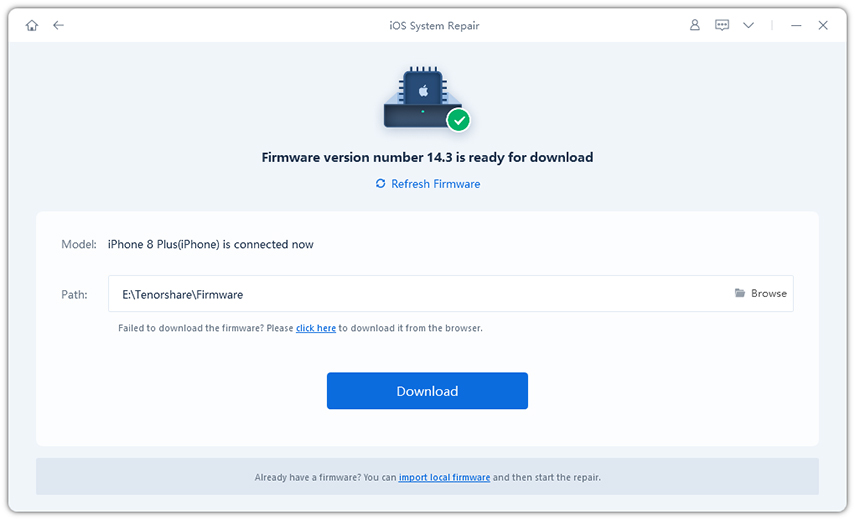 After this procedure is completed using Tenorshare ReiBoot, you won't have to face any kind of glitches while you are using your update device.
The Bottom Line
In the end, you have to realize that updating iOS is not as simple as it sounds. There are lots of things involved with the procedure and anything can go wrong. But if your update is halted then you should use the mentioned procedures to try to fix the problem. This is a new release, so, you won't get any official response for the moment. So, try your best to follow the procedures step by step, hoping that you will be able to use the new iOS soon. We highly recommend you to go for iOS system recovery sosftware - ReiBoot for all your iOS updating and repairing needs!