2 Best Ways to Update Jailbroken iPhone to iOS 16/17
by Jenefey Aaron Updated on 2023-07-25 / Update for iOS 12
After the release of the new iOS 16/17, everybody wants their iPhone to be updated, because the new iOS is much faster and more responsive. The problem is if you have a jailbroken iPhone, the device won't update. Actually, the OTA is disabled in the jailbroken iPhones because if you mistakenly install any update, there is a big chance to lose the jailbreak. So, how to update jailbroken iPhone; it is very simple, you have to manually update the device. The effective methods to update your jailbroken iPhone are discussed in this article.
Note: Now the latest iOS 17 is available, the methods in this article also supports to update jailbroken iPhone to iOS 17.
Before you Update Jailbroken iPhone to iOS 16/17
First of all, before update to iOS 16/17, it is very necessary to do some serious preparations. Actually, update your device then you will lose all of your data and settings, and such precautions become more important in case of jailbroken iPhones.
If you look into it then you will know that you don't have the privilege to update any jailbroken iPhone via OTA update. If you even try to update your iPhone using OTA update then you will get stuck at "Checking for Updates". The reason is that modern jailbreaks have the OTA updates disabled previously.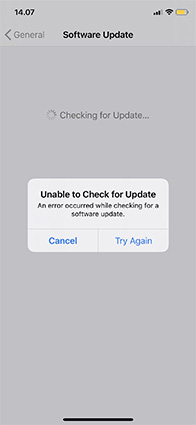 Finally, you must make a backup of your iPhone data in order to save them from permanent deletion. You can easily make a backup of your iPhone using apps like iCloud and iTunes but Tenorshare iCareFone will be the best option for you. It is fast, easy, efficient and doesn't get stuck on error messages like on iTunes. What's more, it allows you selectively backing up files and provides more backup choices.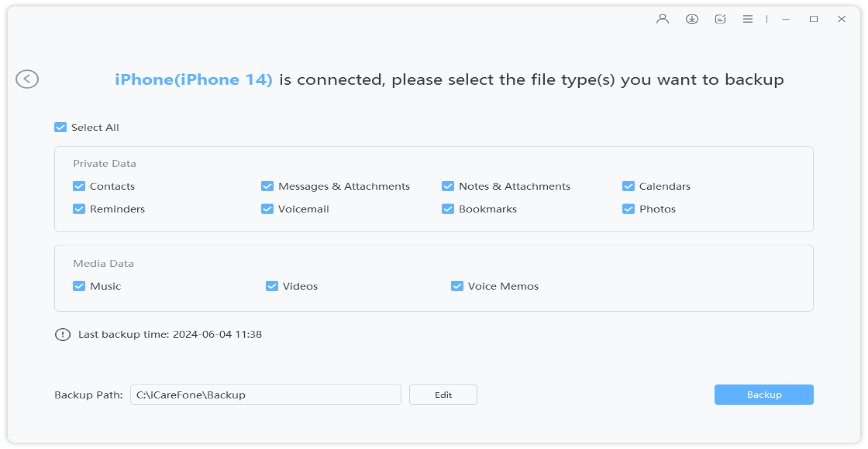 How to Update a Jailbroken iPhone
You won't be able to update a jailbroken iPhone using the conventional methods. The OTA of the device gets manually disabled the moment you jailbreak the device because if you accidentally make any updates then you will lose the jailbreak. So, we are going to discuss two very effective update procedures for jailbroken iPhone. You can use iTunes to update to iOS 16/17 or you can restore jailbroken iPhone without iTunes with the ways below.
Way 1: Update without iTunes and Using ReiBoot
As an iPhone user, you may tend to jailbreak your device to iOS 14/13 with iTunes. However, there may be various errors occurs when they are trying to do so. The iPhone might get stuck at the Apple logo or the update will stop at a black screen. So, you should look for an alternative, error-free way to update your jailbroken iPhone, and that's where Tenorshare ReiBoot comes in. It is a potent software which is capable of updating a jailbroken iPhone and can also easily repair all iOS system stuck issues within minutes.
You have to download and install ReiBoot on your computer and then use a data cable to connect it with your iPhone.
Now, launch Tenorshare ReiBoot.

It will take a few seconds to detect your device then you have to go to the Menu on the top and select "Reset Device".

Then, click on "Factory Reset", the software will show you the latest iOS firmware, which is available for you.

Now, you will be directed to the firmware download screen where you should provide the destination for downloading the firmware and tap "Download".

After download, tap "Start Reset" to start the repairing process.
And you are done! After the installation, the jailbroken iPhone will restart and you will be able to use the new iOS 14.
Way 2: Update with iTunes
It is very common practice to update jailbroken iPhone using iTunes app. Even though unexpected glitches and errors occur during the update through iTunes, people are still using it. So, here are a few details about the procedure.
Step 1: You need to make sure that you are using the latest version of iTunes on your computer, PC or Mac.
Step 2: Now, connect your iPhone to your computer and launch iTunes.
Step 3: Then a message will pop-up, telling you that the latest iOS 14 is available.
Step 4: Now, just need to click on "Download and Update".

Step 5: If iTunes fails to show the pop-up message then you have to click on the Device icon on the top and go to "Summary".
Step 6: Then, click on "Check for Update" and follow the guide to install the firmware.
If you follow the guide properly then you will be able to use an iPhone that runs on new iOS 13.
Conclusion
Hopefully, these 2 procedures will help you to update your iPhone to iOS 15/14/13/12 successfully. As mentioned the iTunes option is always available but it is riddled with errors and glitches. But if you want a hassle-free iOS update then go for the Tenorshare ReiBoot, it will be the best choice.