8 Useful Tips to Improve iOS 15/14/13 Battery Life on iPhone/iPad
by Jenefey Aaron Updated on 2021-09-29 / Update for iOS 12
@Apple @AppleSupport my 12 Pro Max's battery performance has been downgraded drastically within 48 hours after the OS update to 15. Please fix this bug. It's really pathetic.
Recently, there are number of users who have reported that their device battery is draining a lot faster than ever after updating to iOS 15/14/13. There can be several reason due to which you might be facing this problem. Here, in this article we will discuss what are the possible reasons because of which your iPhone battery drains quickly and how to improve iOS 15 battery life.
Part 1: Ultimate Solution to Fix iOS 15/14/13 Battry Drains: Repair System
The best solution to improve the battery life is to restore your iPhone and repair iOS system. For some users, iOS 15/14 drains battery a lot faster than other previous version. Many of the users have found this method to be working and it is worth trying. But you might be confused how to repair iOS system. All thanks to Tenorshare ReiBoot, a wonderful tool that helps to fix various iOS problems and stuck issues just in few clicks without any problem.
Note: Make sure to back up all the content of your iPhone before performing this process in case of some unexpected problem.
Steps to fix iOS 15/14/13 draining battery issue:
1. First download, install and launch Tenorshare ReiBoot on your computer. Connect your iPhone using USB cable and then click on Repair Operating System to proceed next.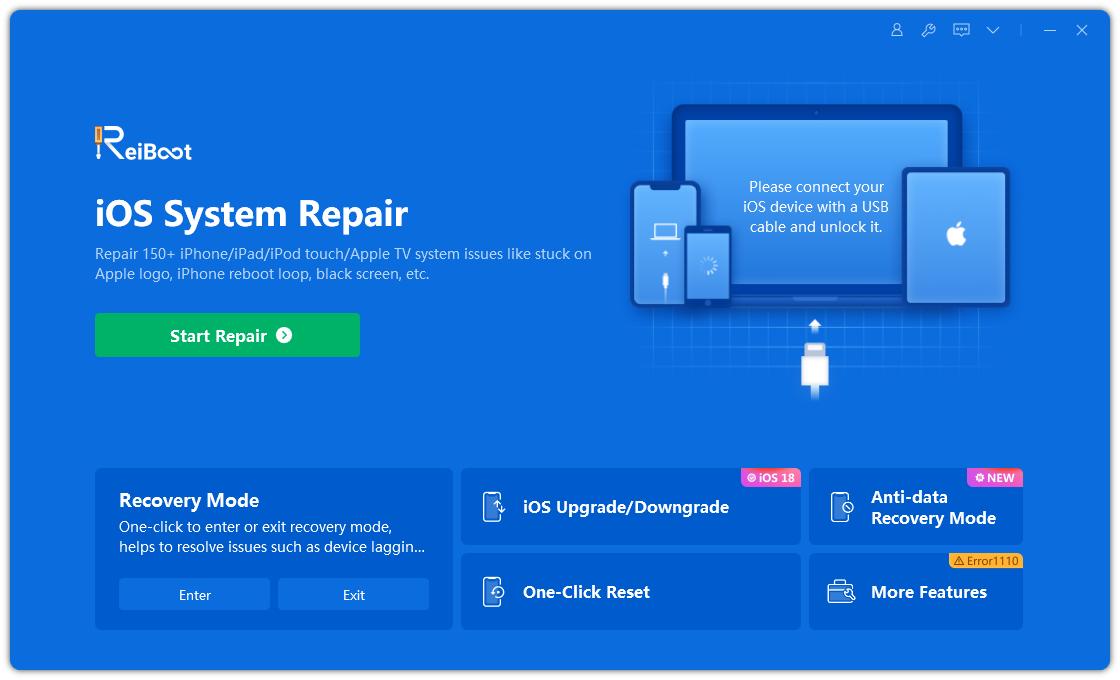 2. You will see a screen asking you to download the firmware package online. Click on Download button to start the downloading process.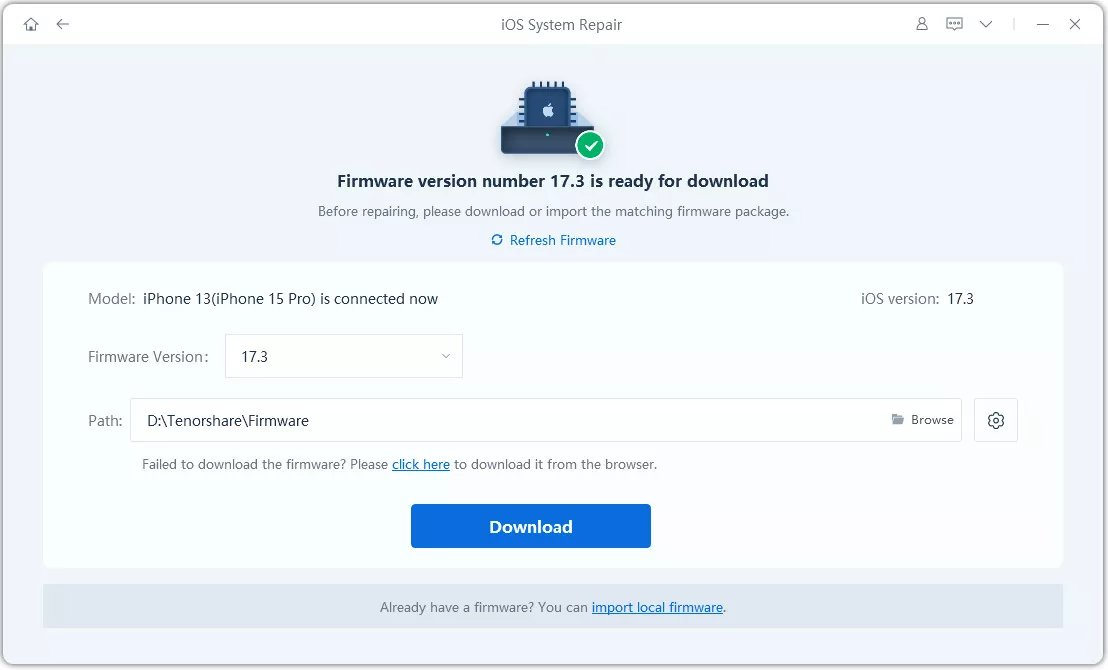 3. Once the downloading process is done, confirm to Start Repair. Soon it will automatically reinstall the downgraded iOS version.
4. Do not disconnect your iPhone unless your iPhone is downgraded successfully.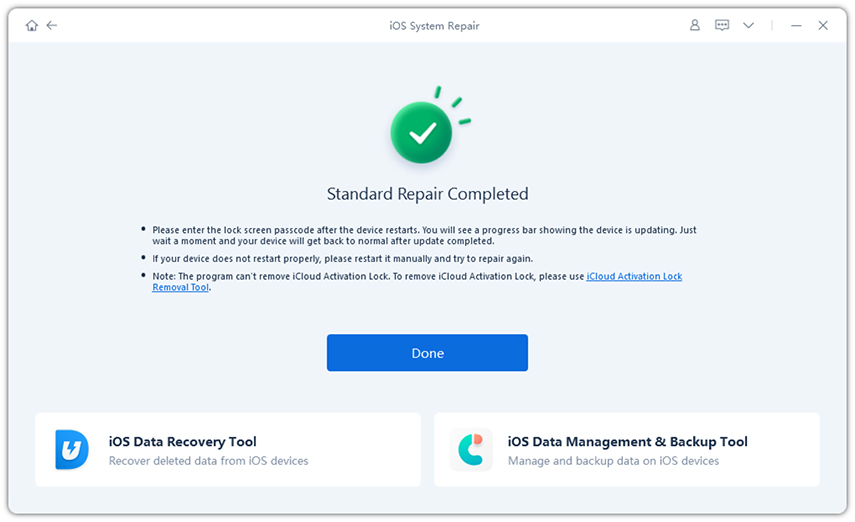 Part 2: Useful Tips to Extend iOS 15/14/13 Battery Life
There are some of the basic solution that might help you to overcome your issue. In case they didn't work, move to other advance solution.
2.1 Close Apps When Not Used
There are many of the time when you use different apps at the same time but once your finish using the apps you really don't care whether it is working in the background or not. Due to which your battery might be suffering. So, every time when you finish using the app it is better to close the app from the background so that it can't eat any battery.
2.2 Restart Your Device
There are several times when restarting your device can simply fix the issue. Continue using your iPhone, downloading app and playing game all day long might take all the juice. So it is never a bad idea to restart your iPhone once. Power off your phone and wait for a minute after that power on the phone and see if it fixed your issue or not.
2.3 Turn Off Automatic Downloads and Updates
If you have enabled automatic app updates on your iPhone then also it might affect your battery power. Actually this feature will update the app as soon as new version is available. It is better to turn off this function to save some amount of battery. Go to Settings >> Tap on iTunes & App Stores >> Toggle off the apps that you see under Automatic Downloads.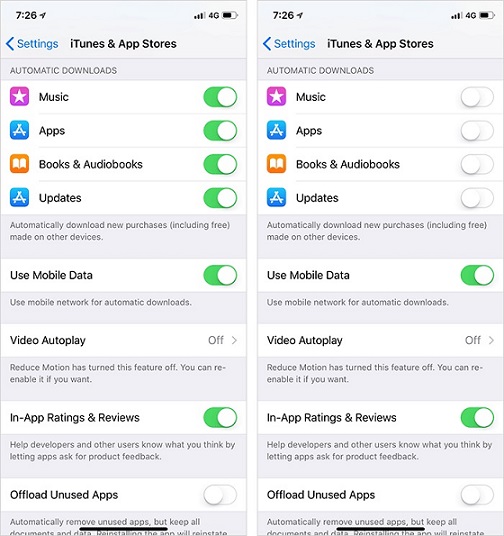 2.4 Disable Widgets
In iOS 15 you will find plenty of widgets on your iPhone screen. If these widgets are active then also you might face your iPhone battery draining fast. Try to disable the widgets and see if this was the reason behind your issue. Just swipe right from the home screen and scroll down to the bottom of widget. Tap on Edit and disable them.
2.5 Use Low Power Mode
You can actually use low power mode to improve your iOS 15/14/13 battery life. It will disable certain functions of your phone to save your battery. Generally you get this mode when you have less than 20% battery but you can enable this mode whenever you want. Go to settings >> Battery >> Tap on Low Power Mode >> Turn it On.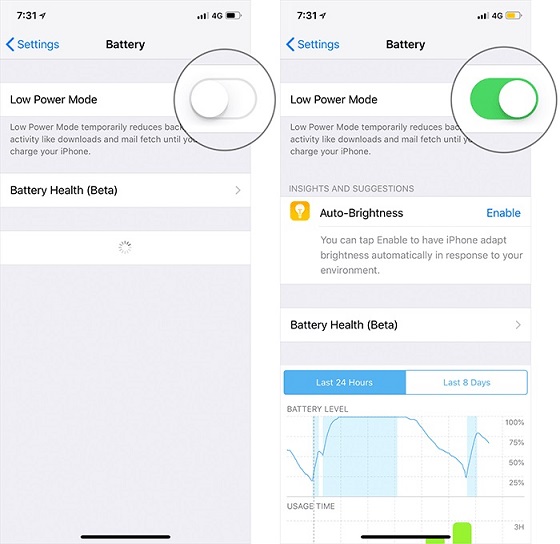 2.6 Manage Your Display
You might have knowingly or unknowingly enabled Auto Brightness on your iPhone. So in case your display might be too bright then it need to be, due to which you might be losing your battery slowly. Try to manage your phone brightness manually and turn off auto brightness. Go to settings >> General >> Accessibility >> tap on Display Accommodations >> Toggle off Auto-Brightness.
2.7 Disable Location Services
Location service can be the main reason behind drinking all your battery juice. There are so many apps that want to access the location of the users. So many of you might forget it on once you enable it. That's where the problem lies. You better turn off your location service to save extra battery juice. Go to Settings >> Privacy >> Location Services >> Toggle it off.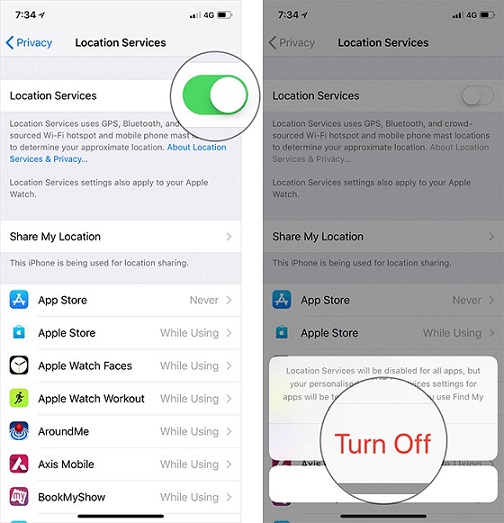 The above article shows iOS 15/14/13 battery saving tips. There might be different reason of draining your battery. Use this methods to improve the battery life whereas downgrading the iOS version of the iPhone is the best fix for this issue. You can simply use ReiBoot tool to repair your iOS 15 within few minutes. This tool works smoothly giving you the best experience ever for downgrading the iOS version. So, why don't you give a try?