How to Fix iTunes Error 26
by Sophie Green Updated on 2020-03-28 / Update for Fix iTunes
"Last time I updated my iphone on itunes an error occured (26). Since that, my iphone is stuck on the itunes logo. I tried a hard restore but it did not work out, I tried with several usb cable, with Itunes last version, and I don't have a security software. Still the same problem. At the end of restoring process, itune displays 'error 26'. I don't know how to get off the recovery mode and restore it properly. Please help me."
There are quite some iPhone users reported about iTunes error 26, which is also known as iPhone error 26 when attempting to update or restore their iPhone via iTunes. There are numerous reasons behind this error such as outdated version of iTunes, network connections, etc. If you are going through the same error, then you have come to the right place. Here, we have come up with ultimate solutions that can probably fix the error.
List the Ways to Fix "iTunes Error 26"
Solution 1: Check your Hardware and Network Connections
One of the major reasons for iTunes update error code 26 is hardware issues. Thus, before proceeding towards the below-mentioned solution, make sure that all network and hardware connection is stable and working fine. There are some things you need to check such as:
Check iPhone port and lightning cable are connected properly.
Also, use an official Apple cable rather any unofficial cable.
Make sure that network connection you are using is reliable and stable.
Also, make sure that port and cable you are using is undamaged.
Or, you can try to change the port, cable, and network.
Solution 2: Fix iTunes Error 26 by Updating iTunes
Sometimes, the problem resides within iTunes that make you go through this error. For instance, you have an outdated iTunes version and that's why you encounter with an error. Thus, in this case, the best thing you can do is to update your iTunes to latest version. Below are the instructions on how to update iTunes on both Windows and Mac system.
On Windows:
Step 1: Run iTunes and then, select "Help" tab from the menu bar of iTunes interface.
Step 2: Next, click on "Check for Updates" and follow the instructions to install iTunes latest version.
Note: If you have downloaded iTunes from Microsoft Store, then iTunes version will be updated automatically.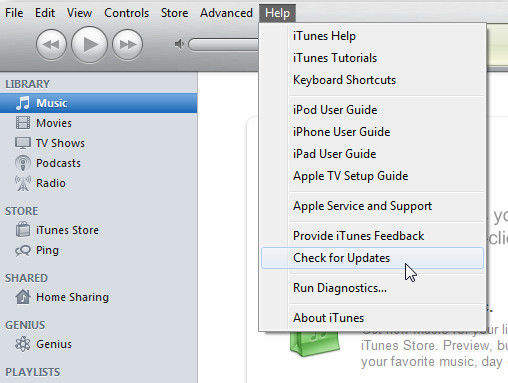 On Mac:
Step 1: Open iTunes on Mac, and choose iTunes > Check for Updates from the top menu.
Step 2: Follow the prompts and install the update.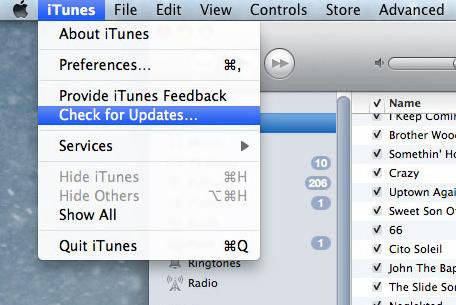 Solution 3: Disable or Remove Anti-Virus Software
Have you installed anti-virus software on your system? If your answer is yes, then it can be reasons why you are facing the error. Sometimes, anti-virus tools block the process of other applications. Thus, in this situation, all you can do is to disable and remove or uninstall anti-virus software from your software.
Solution 4: If It Is an iTunes bug: Use TunesCare to Fix
If the error code 26 happens because something wrong with iTunes, then you can use iTunes Repair Tool TunesCare. It is best and professional iTunes repair software that can fix the error you are facing now. This software is designed to resolve all iTunes sync/update/restore errors and to improve iTunes performance. Below is the simple guide on how to use Tenorshare TunesCare:
Step 1: Download and install the software on your system and then, run it. After that, click on "Fix All iTunes issues" option.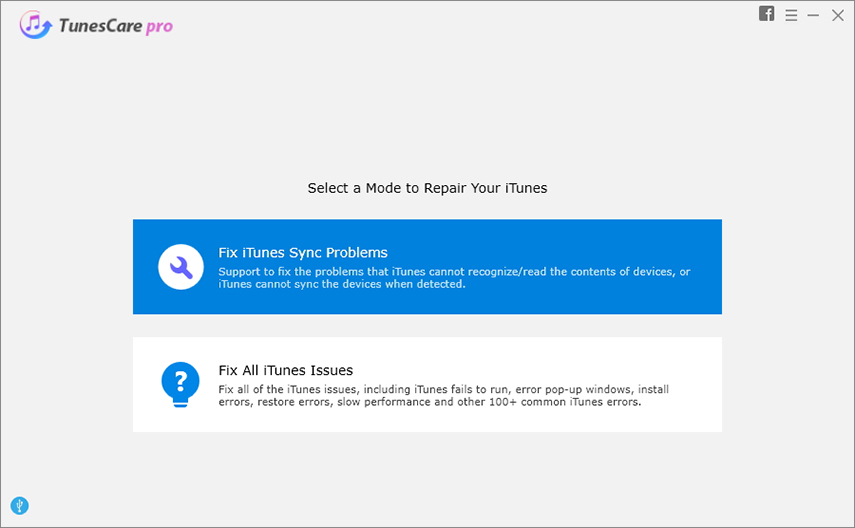 Step 2: After that, click on "Repair iTunes" if the software says your iTunes performs abnormally.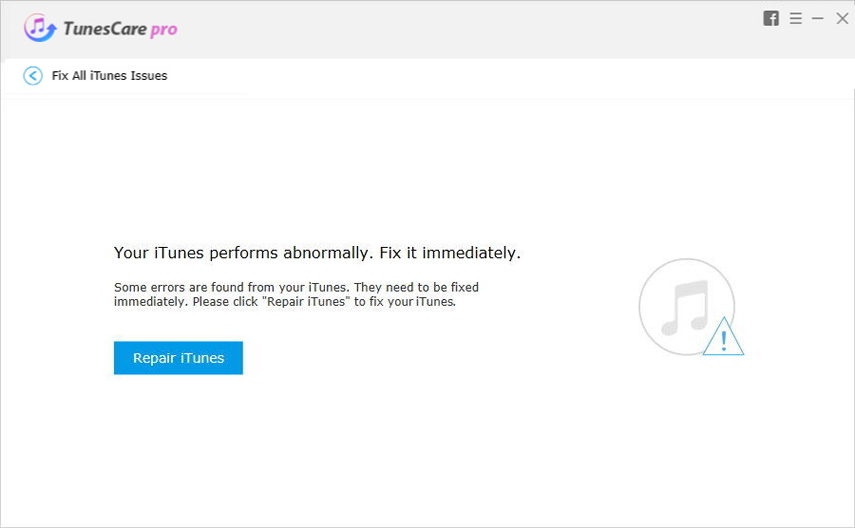 Step 3: Now, wait until the repair process is not completed. Once it is done, the software will download the necessary components to fix the error.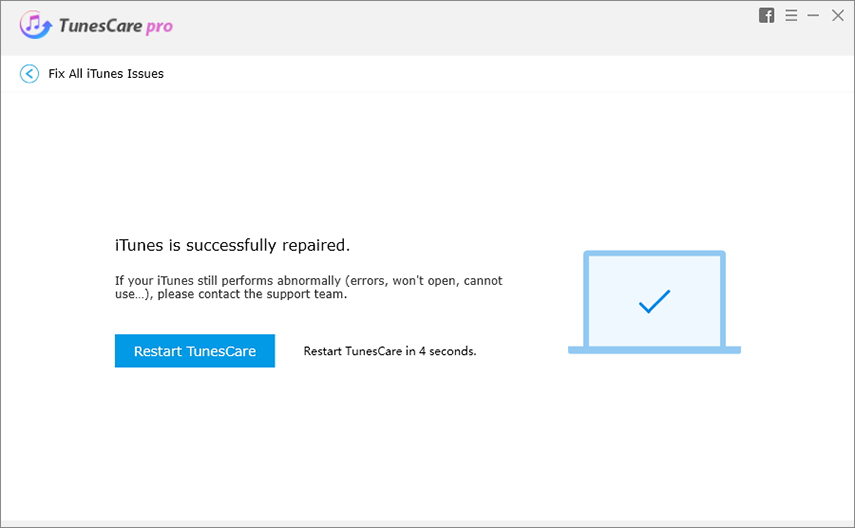 Solution 5: If It Is an iPhone System Issue: Fix iPhone Error 26 with Tenorshare ReiBoot
Tried all the above solutions, but still facing the error? Then, try Tenorshare ReiBoot that can aid you to fix the error by repairing the operating system of your iOS device. This software is powerful enough to fix all iPhone update and restore problems with ease. It comes with "Repair Operating System" to fix various iOS issues including iPhone stuck in recovery mode error 26, iPhone cannot be restored, iPhone won't turn on, and more. Moreover, the software will update your iOS system to a later version after repairing the system.
Here is the step-by-step guide on how to use Tenorshare Reiboot to fix iPhone error 26:
Step 1: First of all, download the program from its official website on your system. Once you installed it successfully, launch it and then, connect your iPhone to the system using a cable. And then, click on "Repair Operating System" function.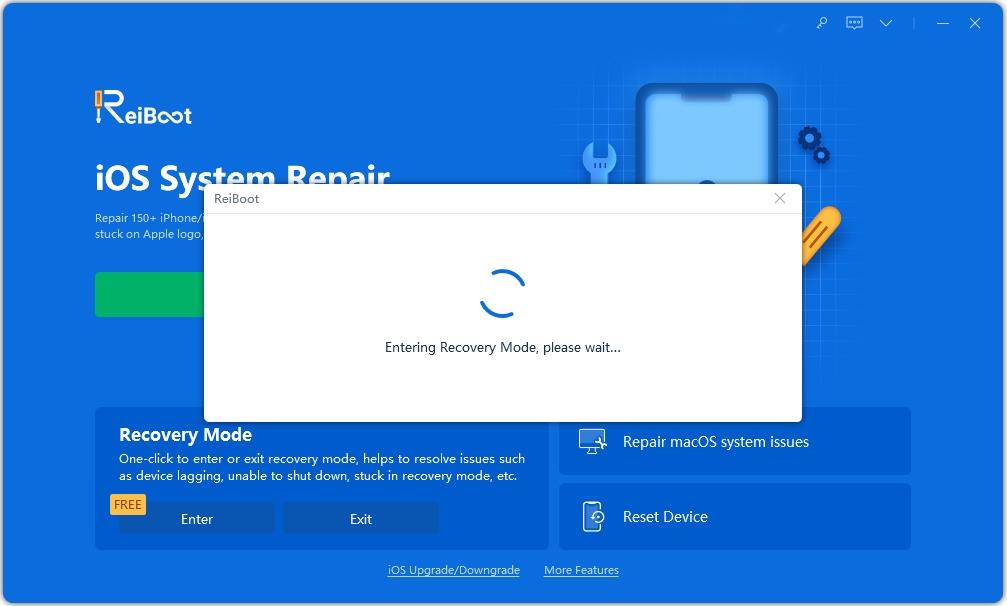 Step 2: Next, click on "Start Repair" button and it will suggest you download and import a suitable firmware package that matched with your iPhone operating system.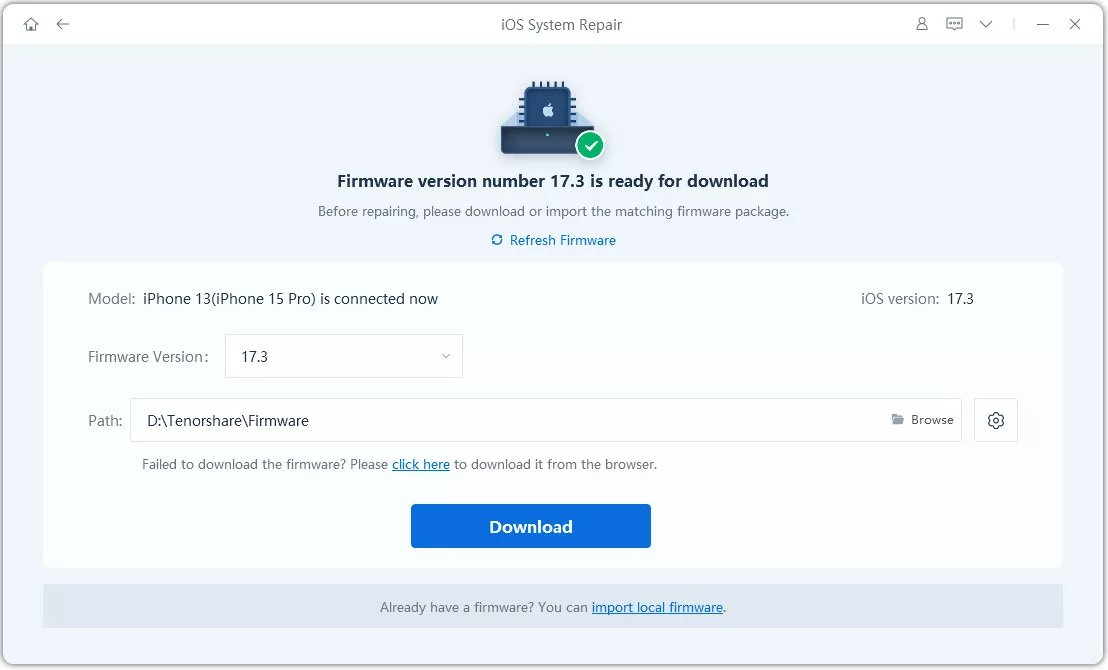 Step 3: Now, wait for a few minutes until the repair process is not completed. Once it is done, the error will be fixed out and you can reboot your iPhone.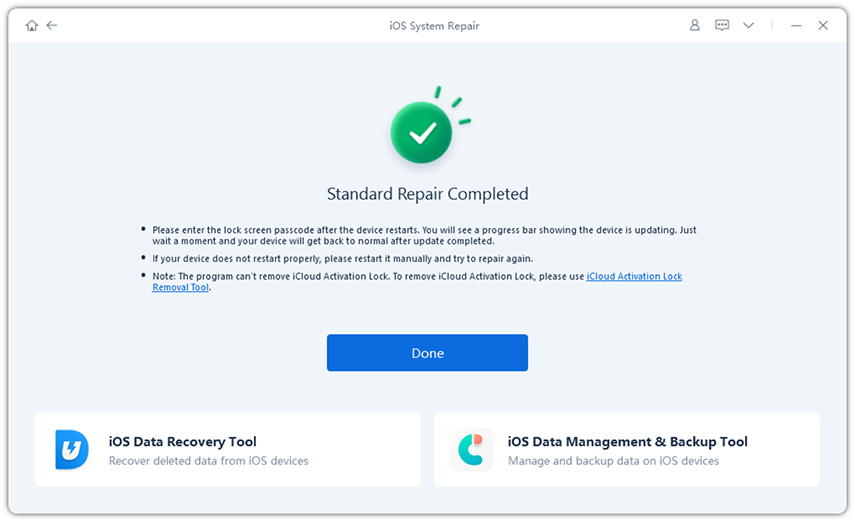 Solution 6: Contact Apple Support for Hardware Check
Tried all above-mentioned solutions? But, still facing iTunes error 26? Then, it is right time you should contact Apple support for a hardware check. You can contact Apple either via phone or chat or you can go to the local Apple store for help.
Conclusion
That's all for iTunes error 26 fix. This guide has covered every possible solution to fix the error and thus, give a try to above-mentioned solutions and maybe it works for you. Also, the ultimate solution you can try is Tenorshare ReiBoot as it is most powerful tool designed to fix iOS related issues with ease.