How to Fix iTunes 0xE8000015 Error
by Jenefey Aaron Updated on 2021-05-26 / Update for iTunes Tips
I forgot my passcode on my iPhone 7 and it is disabled, when I was trying to connect it to iTunes, iTunes pops up message "iTunes could not connect to this iPhone. An unknown error occurred (0xE8000015)." I searched on the web and found many other users are facing the same iTunes error. Here I am sharing several solutions to iTunes 0xE8000015 Error on iPhone X/8/7/6s/6/5s/5, iPad, or iPod touch.

Method 1. Restart or force reboot iPhone
Firstly we can perform a conventional restart on iPhone to see whether the error is fixed.
Restart iPhone 8 or earlier: Press and hold the Sleep/Wake button until the "slide to power off" appears. Slide to turn off your iPhone. Wait for a while, you can press and hold the same button until you see Apple logo appears.
Restart iPhone X: Press and hold down the sleep/wake button and either volume button of the iPhone X until you see the slider. Slide to turn off your iPhone X. Wait for a few seconds, you can press and hold the same button until Apple logo appears.
If this does not help fix 0xe8000015 error, I will suggest you perform a hard reset on iPhone. Click to read how to reboot or hard reset an iPhone. Try to connect your iPhone to iTunes after restart. If the error still occurs, read on and try other methods.
Method 2. Reset iTunes Lockdown folder
Many users fix the unknown error 0xe8000015 through resetting Lockdown folder. iTunes create a hidden Lockdown folder that stores certificate UDID data for iOS devices that are synced to a specific computer. Sometimes it is because the Lockdown folder is corrupted that results in iTunes couldn't connect your iPhone. Please find the Lockdown folder according to your computer OS and delete the Lockdown folder.
Mac OS (all versions):
/private/var/db/lockdown/
Windows 10/8/8.1/7:
C:\ProgramData\Apple\Lockdown
Windows XP:
C:\Documents and Settings\All Users\Application Data\Apple\Lockdown
Windows Vista:
C:\Users\USERNAME\AppData\roaming\Apple Computer\Lockdown
After deleting the Lockdown folder, launch iTunes and connect your iPhone/iPad/iPod touch to see if iTunes can connect your device.
Method 3. Check network connection
A possible solution to fix this error is by reestablishing the network connection on your iPhone.
Cellular data: Go to Settings > Cellular > Turn off and then turn on it.
WiFi connection: Go to Settings > WLAN, make sure your iPhone is connected to a stable WiFi network.
Method 5. Restore disabled iPhone without iTunes
If you forgot iPhone passcode and it is disabled. I will suggest you to restore it by the help of iPhone passcode unlocker software. 4uKey is recommended in unlocking iPhone without iTunes.
Connect your disabled iPhone/iPad to computer, launch 4uKey and click Start.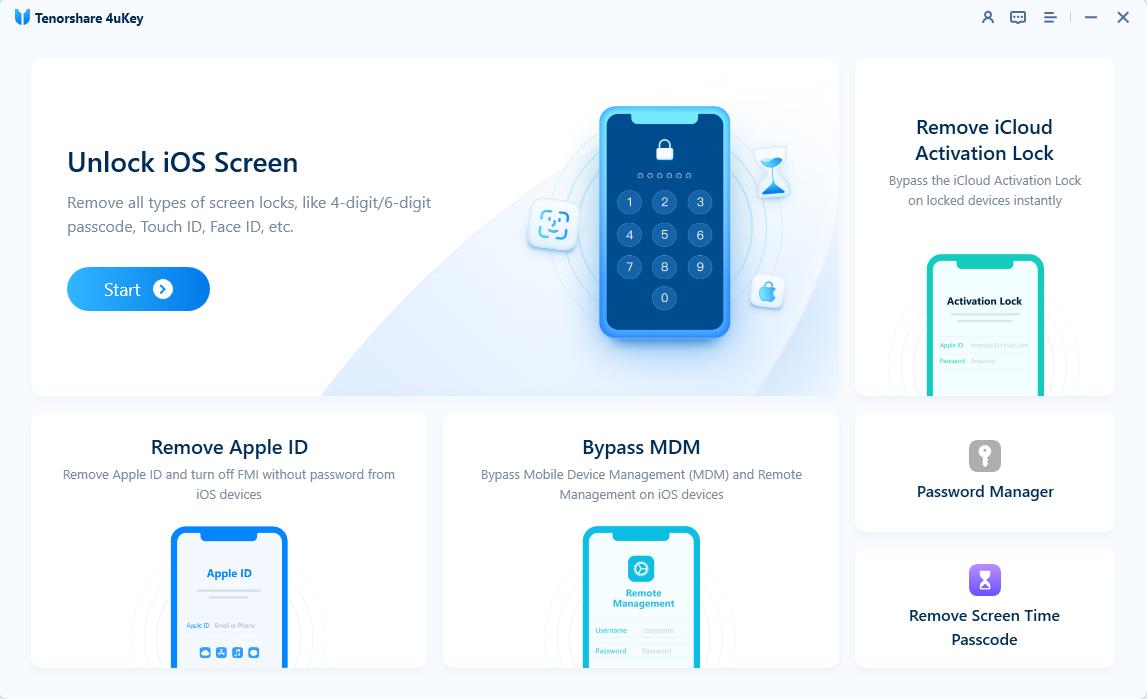 Before unlocking the passcode, please download the firmware package online.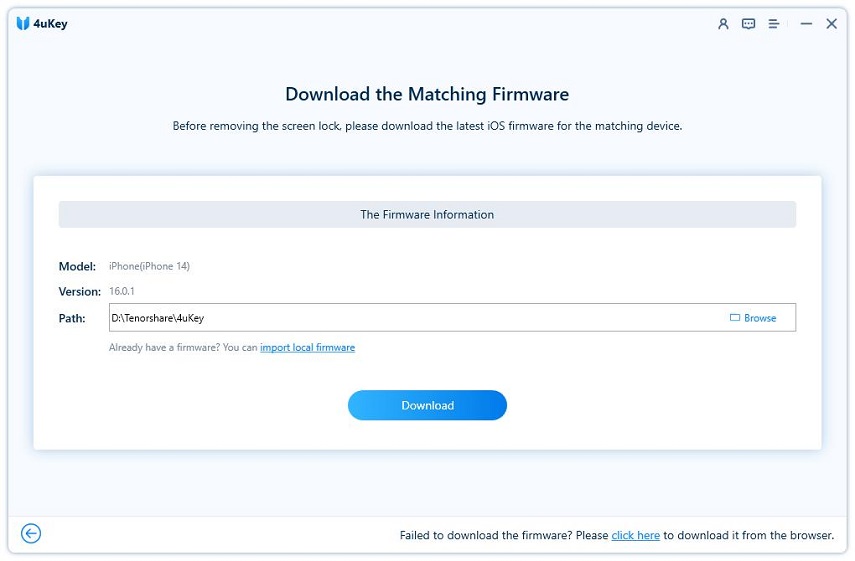 With the firmware package, this program will remove passcode and restore your iPhone quickly.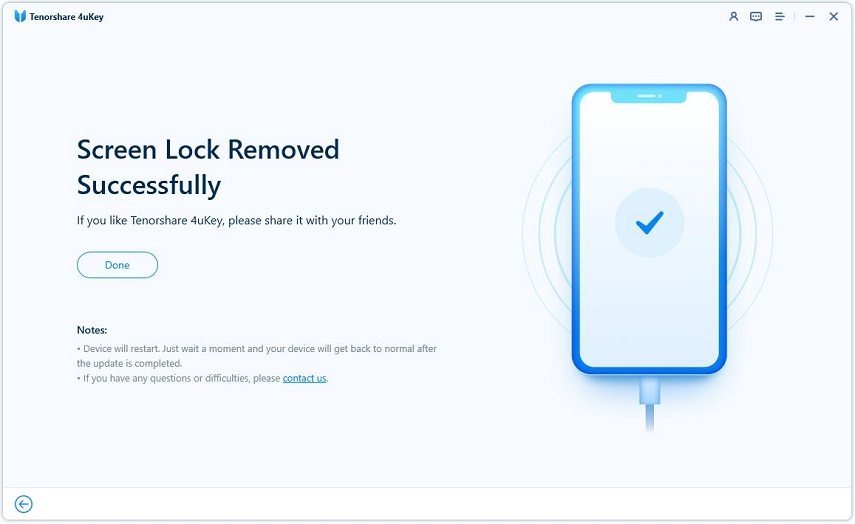 After this, you can backup and restore iPhone from backup in iTunes without 0xE8000015 error.
Conclusion
With the methods in this article, I am sure the iTunes error 0xE8000015 can be fixed easily. If you have a different 0xE error like 0xe8000084, or 0xE800003, 0xE800002D, you can also find a solution to these 0xE errors here.