[100% Useful] How to Unlock MetroPCS Phone
by Jenefey Aaron Updated on 2022-05-18 / Update for SIM Unlock
Hey Team. Can you tell

how to unlock MetroPCS phone

in the easiest way possible? You see, I have bought a MetroPCS phone for quite some time. I think I have also surpassed the minimum time but I'm not quite sure about it. Can you please let me know about MetroPCS lock and how to get rid of it. Let me know if there is a free way to get out of this lock. I'm broke and don't wanna spend much money on it. Thank you!"
MetroPCS phones have a good lock for their phones. The details below will tell you more about unlocked metro pcs phone and its unlocking method.
Read Firstly: The MetroPCS Phone Unlocking Policy You Should Know
The policy for unlocking the MetroPCS phone isn't that long. They require the MetroPCS phone to be used for at least 180 days before getting unlocked. Moreover, the phone must be from MetroPCS. There are no official means to open a MetroPCS phone before these 180 days. 
Here are some questions that MetroPCS might ask:
Q1: How to Unlock MetroPCS Phone Before 90/180 Days?
There is no official way to unlock your MetroPCS phone before 90 or 180 days. However, you can try using unofficial methods to get metro pcs phones unlocked. Some of these apps are discussed later in this article.
Q2: Can I Get Metro PCS Master Unlock Code?
When you surpass the obligatory period of 180 or 90 days from the MetroPCS phone, you become eligible to get the master to unlock code. You send them a request to unlock your MetroPCS phone after paying the dues, and you will get an unlock code in return.
You should get the Master unlock code and put that into the unlocker app inside your MetroPCS phone. Once you put the code in, it will automatically unlock your phone. You can insert any other SIM to confirm that the lock is no more. But how to activate a metropcs phone for free? You can try use code generator.
Q3: Can I Use MetroPCS Unlock Code Generator?
Yes, you can use the MetroPCS phone unlock code generator. All you have to do is register for unlocking at their website after 180 days, request the code, and let them send it to you.  You can then use the app for generating the code and unlocking your MetroPCS device within no time.
Q4: How to Unlock MetroPCS Phone: Device Unlock App MetroPCS
If you want to know the device unlock MetroPCS method, then it is stated below:
Step 1: Open the device unlock app. It is pre-installed on your phone. Open the app and connect your MetroPCS phone to the internet.
Step 2: Choose Permanent Unlock from the options and ensure your mobile has spent more than 180 days on the network.
Step 3: Once it's done, your phone will restart in Safe mode. After restarting, you can opt for full root to clean up the lock permanently. You can also try using another SIM from a different carrier to check.
Q5: How to Unlock MetroPCS Phone: PCS SIM Network Unlock Pin
Step 1: Check for the SIM tray of your MetroPCS phone. However, it is doubtful that you wouldn't find a SIM card as MetroPCS has moved to GSM and LTE. In some cases, your MetroPCS phone might not have a SIM card as some models still use the CDMA technology.
Step 2: The next step is to contact MetroPCS customer service. The customer service is only obliged to unlock phones that have surpassed the 180 days barrier. You can use the MetroPCS Store Locator tool to find the nearest MetroPCS Corporate Store in the area. They can provide the unlock code too.
Step 3: Provide the MetroPCS representative your phone number, wireless account name, billing PIN, and email address. You will soon receive the unlock code through email within two to three days. You can contact them again if they don't send you the PIN. Enter the PIN and unlock the phone.
Related Read: How to Unlock Vodafone with Best Tips 2021
Q6: Is There Any Other Trusted Service To Unlock Metro Phones?
Here are some apps that assist in MetroPCS unlock:
#1. DoctorSIM Unlock Service

DoctorSIM unlock service is an internet-based technology that helps in unlocking phones and other premium services. Using it, you can easily unlock Metro Phones with one-click. In addition, it is fast and 100% secure as well.
Pros: Fast and Secure
Cons: Doesn't unlock permanently and refund issues.
#2. Unlock Base
Unlock Base is another third-party app that provides an entirely professional solution to unlock the MetroPCS phone. This application is used by millions of users and the success rate is also good. In addition, they provide 24/7 customer support from where you can easily get help.
Pros: 1. Effective refund policy. 2. Good customer service.
Cons: Service is unavailable sometimes.
#3. IMEIUnlockSIM
Phone IMEI is one of the most efficient means to unlock a phone. They ask for your IMEI, identity, and some bucks to unlock. Once you have provided all the information, you can easily unlock the device in no time.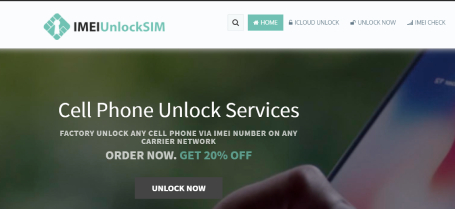 Pros: 1. Guaranteed unlocking. 2. Light on the pocket.
Cons: Temporary unlocking.
#4. Mobile Unlocked
If you're looking for a diverse mobile unlocking tool, then use Mobile Unlocked. It is easy and 100% secure. However, people face issues with the payment methods.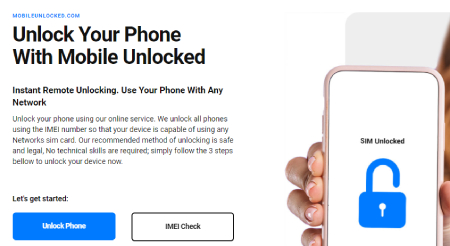 Pros: 1. Quick delivery. 2. Ease of access.
Cons: Too many payment options.
#5. Cell Unlocker
CellUnlocker is a great app to unlock your MetroPCS phone at a reasonable price. Apart from Metropcs Phones, you can unlock other devices, including Samsung, LG, iPhone and much more.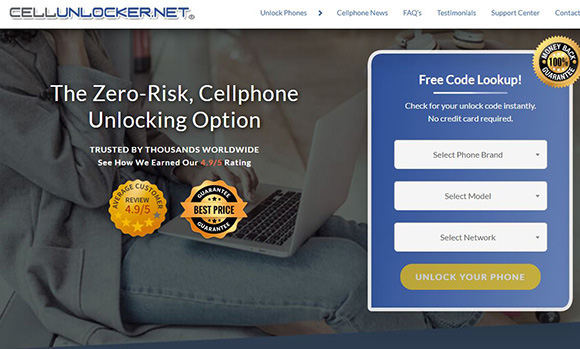 Pros: 1. Quick code unlocking. 2. Good price.
Cons: Fewer chances to unlock.
Good Tips for You to Unlock iPhone Activation Lock without Apple ID/Password
If your iPhone has been accidentally locked, then use Tenorshare 4MeKey to unlock your phone. Here is what you need to do:
Download and run 4MeKey on PC. Go for "Remove iCloud Activation Lock" from the options. Connect your iPhone and let it jailbreak your device.

Perform jailbreak on your iPhone with the downloaded tool. Once the iPhone is jailbroken, confirm the device identity and click on "Start Remove."

After the jailbreaking proecess is complete, you neeed to confirm your device's information.

Activation lock removal will take time, but soon you will get the iOS back as before.
Conclusion
This is how you unlock MetroPCS phones. However, if the iPhone you're using has undergone an Activation lock, do not do anything else and download Tenorshare 4MeKey to get rid of that lock without any professional techs.