3 Ways to Fix iTunes Store Error 8012
by Jenefey Aaron Updated on 2019-07-25 / Update for iTunes Tips
iTunes store error 8012 is a common error that is caused by the incomplete installation of iTunes, malware and virus attacks on iTunes program files, corrupt iTunes download, Windows registry files corrupted form installed software or accidental deletion of iTunes-related files. iTunes app download error 8012 is a runtime error that takes place when the software is running. While it would be prudent to troubleshoot each possible cause and take the appropriate action, a better solution will be to deal with it from the background moving up; deal with them from under the hood.
Method 1: Update iTunes to Latest Version
Mac users install updates by following the procedure below.
Step 1: Launch iTunes app.
Step 2: Click "iTunes" on the iTunes menu. Proceed by clicking "Check for updates".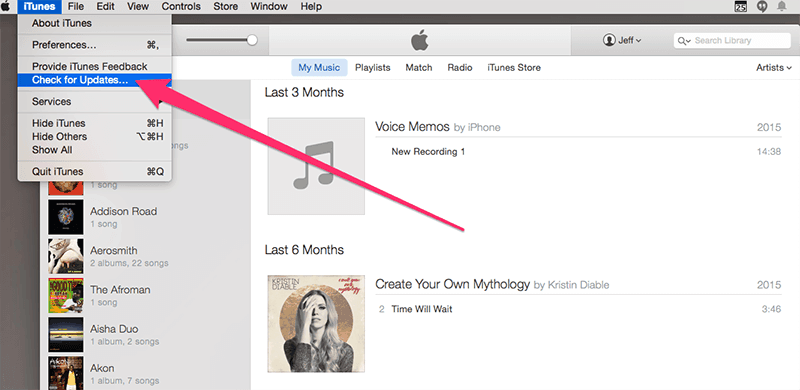 Step 3: Click "Download iTunes" in the pop-up window.
(Note: You could also update directly from the App Store. Launch App Store and proceed as below.)
Step 4: Click the Updates tab when the App Store launches automatically. If not in view, click "More" to access "Software Updates".
Step 5: Next to iTunes update, is the "Update" button. Click it.
Step 6: Wait for the installation of the update which will appear under the "Updates Installed in the Last 30 days" section at the bottom of the screen.
Step 7: After successful update installation, launch iTunes and the error will have been dealt with.
For Windows users, follow the procedure below.
Step 1: Launch iTunes.
Step 2: On iTunes menu bar, click "Help" then "Check for Updates".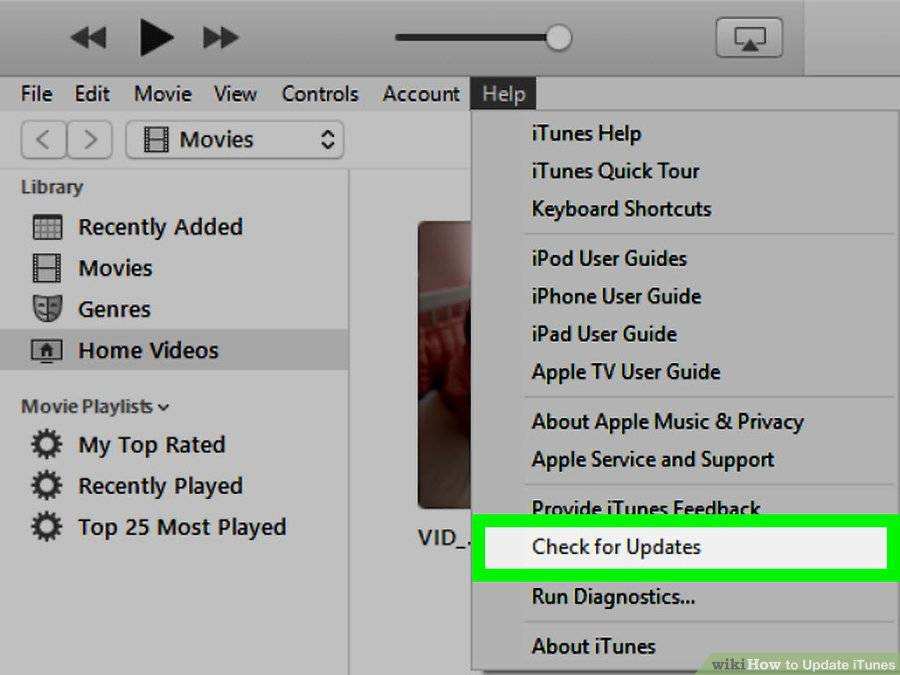 Step 3: As long as an update is available for installation, a window will appear prompting you to download it.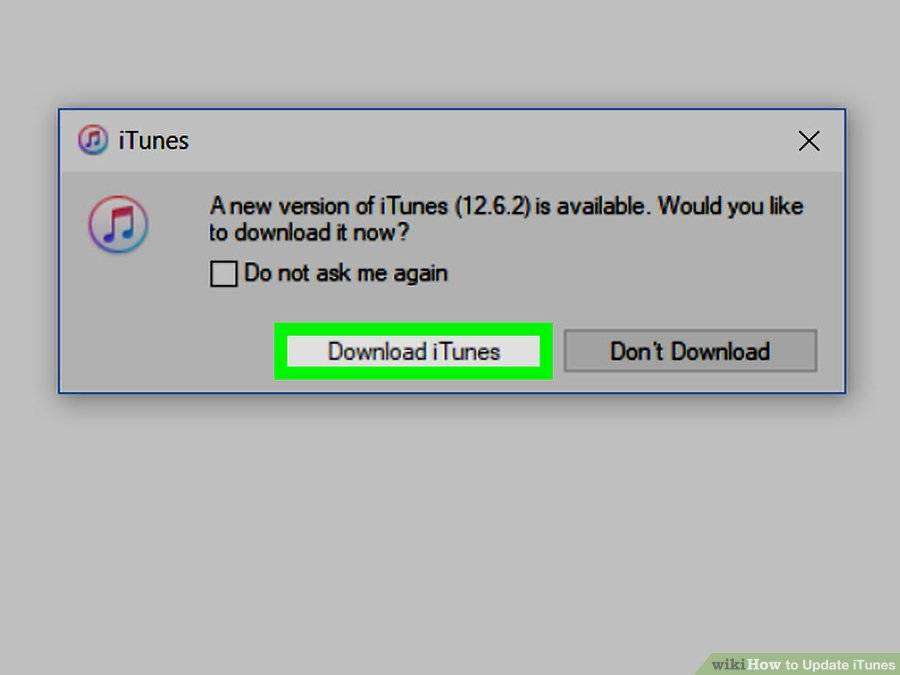 Step 4: Agree to terms and conditions, follow the on-screen prompts and begin installation installation.
iTunes error 8012 fix will be successful after the successful installation of the update.
Method 2: Restart Apple Mobile Device Service (AMDS)
To restart AMDS, follow the procedure below.
Step 1: Close itunes and disconnect all iOS devices connected to the computer.
Step 2: Press the Windows logo and R key on the keyboard simultaneously to launch the Run command.
Step 3: Type services.msc and click Ok.
Step 4: When the services console opens, right-click the "Apple Mobile Device Service" then select "Properties".
Step 5: Under "General" set the Startup type to Automatic in the pop-up that appears.
Step 6: Under "Service status" click Stop.
Step 7: Click "Start" then "Ok" restart the computer and the error should have been resolved.
Method 3: Use Tenorshare TunesCare to Fix all iTunes Issues
Tenorshare TunesCare is a powerful and easy to use software that fixes all iTunes issues. If you're wondering how to fix iTunes error 80112, follow the procedure below.
Step 1: Download Tenorshare Tunescare, install it and click "Fix All iTunes Issues".
Step 2: Click "Repair iTunes" and iTunes repair drives will be downloaded.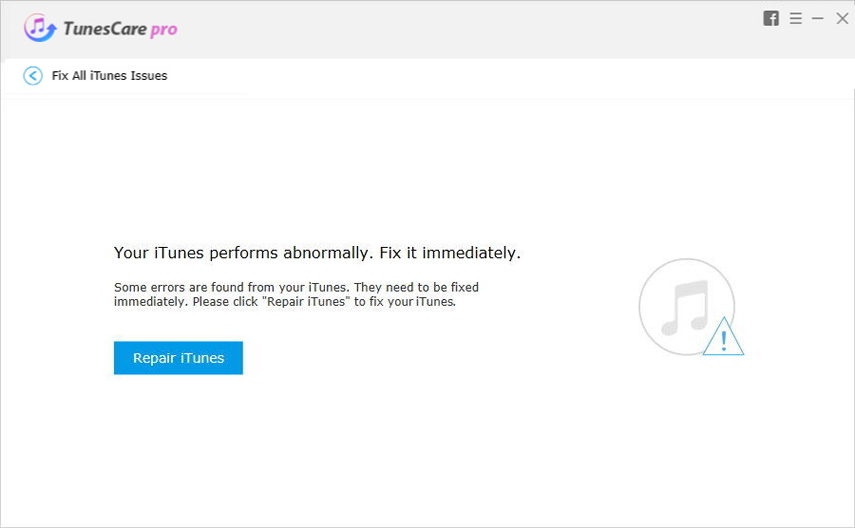 Step 3: Tunescare will repair iTunes automatically. It only takes about 2 minutes to complete the process.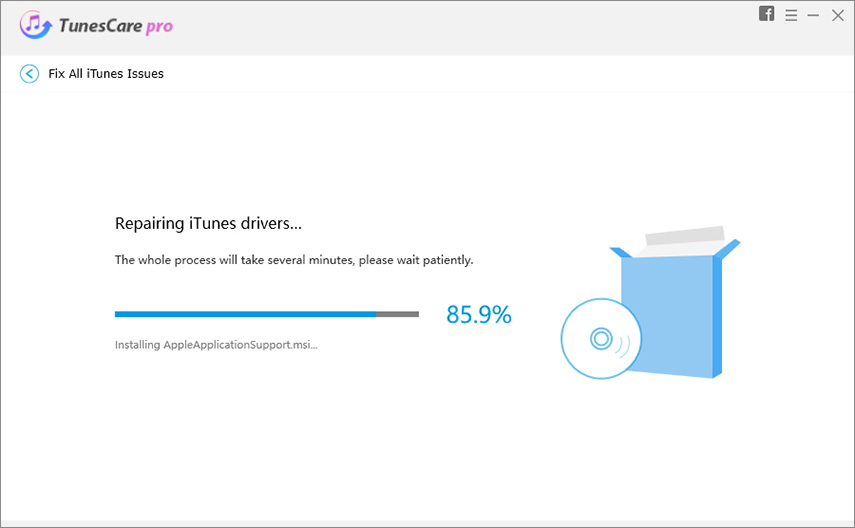 Step 4: A prompt stating iTunes has been successfully repaired and with it, the error 8012.
Extra Tip: Install/Uninstall App using iTunes Alternative - Tenorshare iCareFone
Tenorshare iCareFone is a powerful tool that fixes all iOS issues, helps you easily manage files between your iOS device and computer, helps you backup and restore your data, block Ads from your apps and helps you install and uninstall apps.
That's all about how to fix error 8012 when downloading from iTunes. We hope our solution would help you solve your problems.