"I noticed that the back of my iPhone X gets hot pretty fast. As soon as I start to do stuff on it, its a matter of seconds before it gets quite hot."
Experiencing the brand new glass screen, A11 processor and AR technology of iPhone X/10 is definitely a wonderful thing, however, you may not be happy to find all these lead to iPhone X getting hot and battery draining. Many users complained that iPhone X overheats while charging or using. This article will analyze the possible causes and solutions to prevent the overheating issues.
Part 1: Why Does iPhone X Get Hot and Drain the Battery?
There are actually external and internal reasons that cause iPhone X heats up quickly. Putting your iPhone X under direct sunlight or in a closed car will definitely rise the temperature and make the device warmer, also the pocket cling to your body plays a part, so you should avoid leaving your iPhone in a hot environment.
The internal cause of an overheating iPhone X is mainly due to the overloaded processor and design. For one thing, if you are playing graphically advanced games like Pokemon Go or watching HD videos from YouTube, you are likely to see iPhone X heating up while using since the A11 CPU is taxed all the time. For another, the glass case is a terrible insulator that retains all the heat inside.  
Part 2: How to Stop iPhone X from Overheating?
After knowing why your iPhone X gets hot fast, the next thing to do is trying possible iPhone X overheating fixes until you resolve this issue. Physical methods like removing the phone shell, stop using iPhone X when charging, are much easier to be applied, so you are good to try them before moving to below 7 ways.
Way 1: Force Reboot iPhone X
When you notice iPhone X is getting hot and the battery is draining insanely fast when using, the first attempt is to force restart your device and refresh the system. To do this, quickly press and release the volume-up button then the volume-down button and keep holding the side button until the Apple logo shows.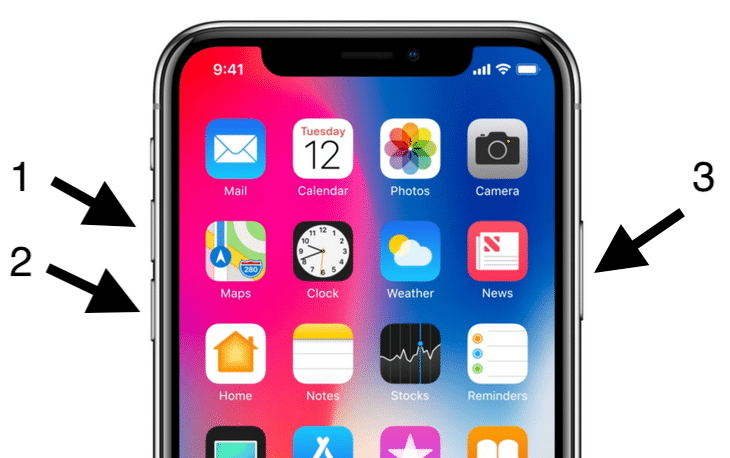 Way 2: Disable Background App Refresh
Turning off background app refresh has made a big difference for some users to cool down overheated iPhone X. Go to Settings > General > Background App Refresh and switch it off. Or you can selectively decide which apps to use cellular data in the background.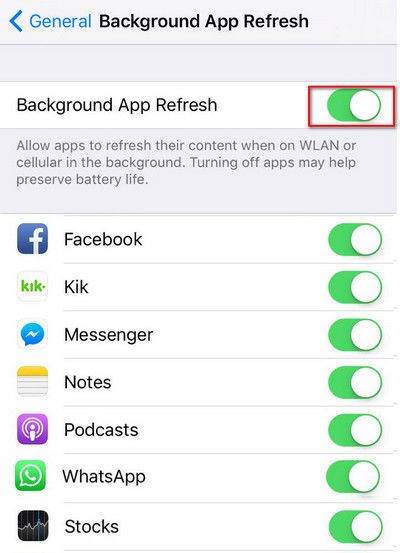 Way 3: Turn off Bluetooth and Airdrop
With Bluetooth and Airdrop always on, your device will always keep active and the processor is revved up, therefore it makes some sense that iPhone X gets burning hot. To stop using these programs, simply swipe down from the upper right corner of screen and tap to close.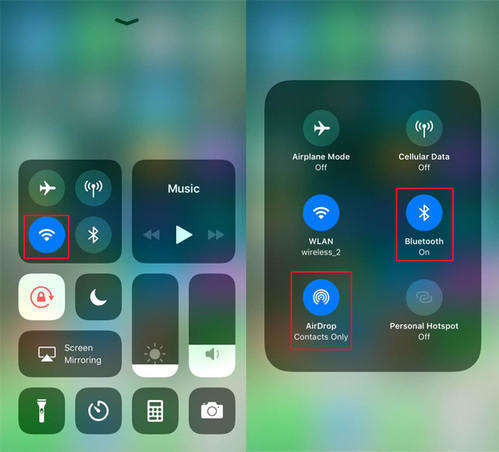 Way 4: Reset All Settings
Resetting system settings can fix most of glitches, and hopefully it can work with your heating up iPhone X. Navigate to Settings > General > Reset > Reset All Settings. Then your device will be restored to default settings.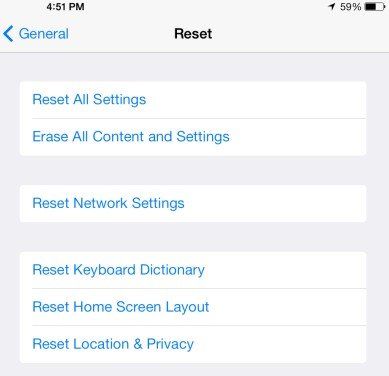 Way 5: Remove Large Apps
A force quit of apps cannot fundamentally solve iPhone X heating issue, so you can consider completely deleting programs that take up too much CPU usage. A simple reference is on Settings > Battery, where you can see the detailed battery usage of each app.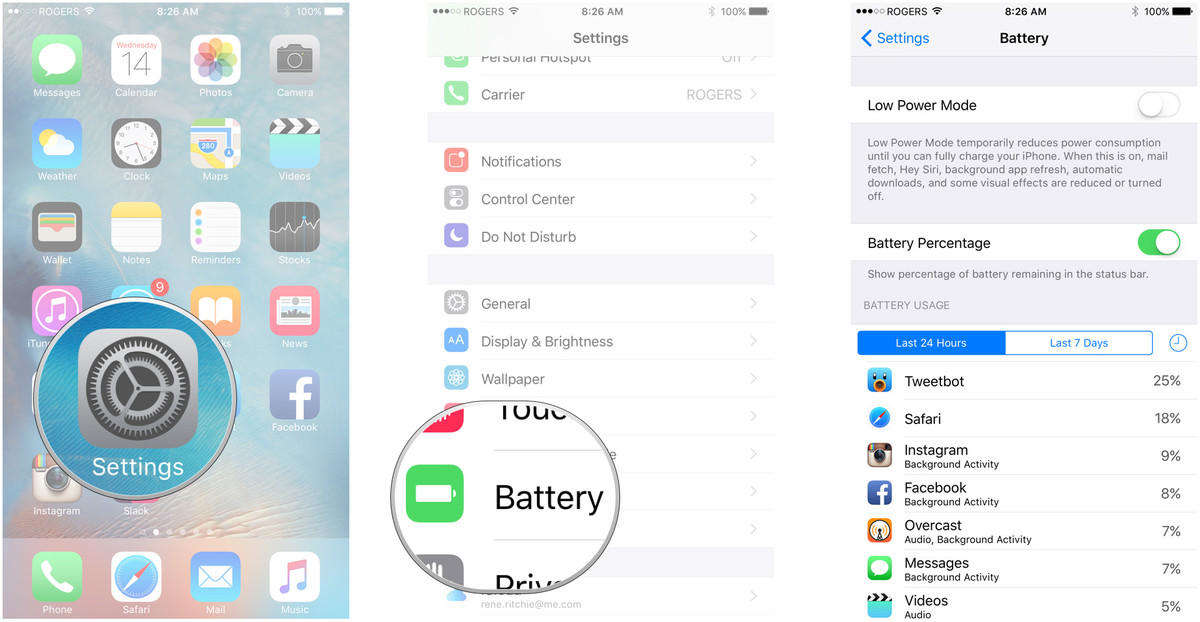 Way 6: Update iOS Version
New software update always contains bug fixes and improvements. If iPhone X overheating issues frequently occur, Apple will try to resolve it in the latest iOS update. Either OTA or iTunes allows you to update to latest iOS 11 version.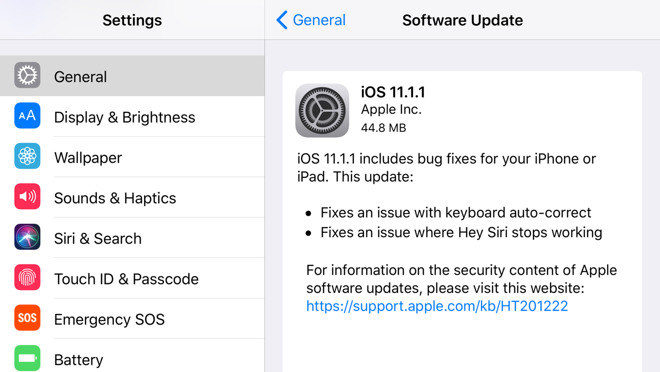 Way 7: Repair iOS System
In most of cases, when your iPhone X is hot in use, you have a software problem. An ultimate solution is to give it a full repair. I shall recommend you taking this process with Tenorshare ReiBoot as it will not affect all your data.
Free Download
For Win 10/8.1/8/7/XP
Secure Download
Free Download
For macOS 10.13 and below
Secure Download
Connect your iPhone X with Tenorshare ReiBoot after installation and head for Fix All iOS Stuck > Fix Now and Download IPSW files to repair the corrupted system. When the repairing process finishes, your device will reboot with no more problems.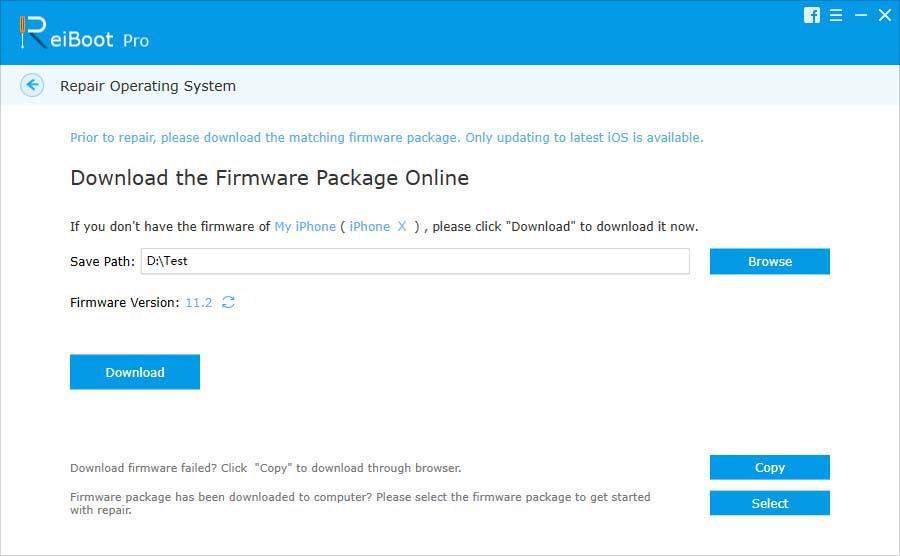 Summary
After learning what causes your iPhone X to overheat and how to fix it, you should be able to handle the device much better. Share it if this post helps.
Free Download
For Win 10/8.1/8/7/XP
Secure Download
Free Download
For macOS 10.13 and below
Secure Download
Related Articles
comments powered by