6 Effective and Smart Triks on How to Revive a Dead Phone
by Anna Sherry Updated on 2021-12-27 / Update for iPhone Problems
A smartphone that won't turn on upon charging can be a frustrating experience for any user. Most users in such situations try to fix their phone by searching online about how to revive a dead phone.
In this article, we are aiming to provide information about how to revive a dead iPhone and the possible reasons for phone dead. Let's discuss this problem in detail.
Part 1: What is a Dead Phone
Many Android and Apple phones lauched in the markets have non-removable Li-ion batteries installed in them. These Lithium-ion batteries are used due to their effective charging/discharging, durability and environment-friendly nature. But sometimes, your phone will be in a dead status:
Apple or Android phones turn to a black screen and didn't respond upon charging the phone.

A red battery bar appears on your phone's screen and didn't respond upon charging the phone.
A red battery bar and a lightning cable show on the screen and the phone is unresponsive.
If you are one of these users who want to know how to revive a dead apple phone or how to revive a dead Android phone, you are in right place. There can be multiple reasons behind a phone being dead.
Sometimes the problem may simply be caused by a damaged lightning cable or charging port.
The iOS updates and battery drainage over time are the main reasons behind a dead iPhone.
Android users also face this issue as the system files get corrupt after updates or third-party apps installation.
The software issues are less complicated and users can try different fixes on their own. But for hardware issues, you might have to go to an repair store.
Part 2: 2 Basic Methods on How to Revive a Dead Phone
The first thing you should have to do is to trace the faulty component of your cellphone. In this section, we are discussing some basic tricks on how to revive a dead phone for our users.
Method 1: Check the Charging Port and Charger
Most cellphones companies these days are using non-removable Li-ion batteries in smartphones and users don't know how to revive a dead phone non-removable battery. If your dead phone isn't showing any response on charging, try to troubleshoot the problem either in the charger, USB cable or charging port of the phone. For this purpose, try to perform the following given tasks.
Make sure that you are using the original charger and data cable that comes with your phone.
Make sure that the USB cable is properly fixed within the USB port.
Before plugging in your phone for charging, make sure that the charging port is free of dust particles or debris.
If the phone is still not responding, try to charge another phone of the same brand with your original charger.
Try to plug your phone charger into another wall socket.
Most of the time, the problem gets solved by performing these simple tasks. If your charger is fine but the dead phone is still not responding, you have to try the next method.
Method 2: Charge The Phone For at Least 30 Minutes
Most people keep using their cellphones without charging unless the phone battery drains to zero. In such a situation, the cell phone gets dead without any heads up and the user has no clue about what to do. If you want to know, how can I get my dead phone to work again in this situation, try to follow the task given below.
After verifying that your phone charger is perfectly working, plug in your phone and wait for at least 30 minutes.
After 30 minutes, try to power on your phone. If the phone screen turns on, it means the problem is solved. Keep charging your phone unless it is fully charged.
If the phone is still not responding, try to use the next trick.
Part 3: How to Revive a Dead Phone Caused by Software Issues
If the above describes methods fail to start your dead phone, the possible reason behind your phone being dead is a software glitch or malfunctioning. In this situation, try to use the following simple methods and see if your dead phone revives or not.
Method 1: Force Restart
Many users can't able to revive their dead phones even after charging them for up to 30 minutes. In this case, when you don't know any other solution about how to fix a dead phone that won't turn on, try to force restart your apple or Android phone. To force restart your phone, follow the steps given below.
If you get lucky, force restart may boot up your dead phone. Upon revival after the force restart, all active sessions of different apps and browsers will close on your phone but doesn't harm or delete any data from your phone.
Method 2: Use ReiBoot on How to Revive a Dead Phone Caused by Software Issues
Mobile phones of different brands use different operating systems for their functioning. Similarly, Apple phones are using the iOS operating system that contains essential files for operating iPhones. If one of these files got corrupted, it will lead to a dead iPhone. Most iPhone users who encounter this problem don't know how to revive a dead apple phone. The easiest way to resolve this issue is to use Tenorshare ReiBoot.
Tenorshare ReiBoot is one-in-all iOS repair software that allows you to reboot your Apple phone into recovery mode with one click. It can easily fix your iOS system, which doesn't involve manual holding and pressing of buttons. Tenorshare ReiBoot is specially built to address the issues linked to the iOS operating system. Tenorshare ReiBoot is compatible with both Windows and macOS.
If you want to use ReiBoot to revive a dead apple phone, follow the steps given below:
Enter the PC, download the Tenorshare ReiBoot from official site and install it. Once installed, connect your iPhone with PC via a lightning to USB cable and launch the ReiBoot. From the main interface of ReiBoot software, locate the "Enter Recovery Mode" option and click on it.

After successfully entering the Recovery mode, click on "Ok". Then click on the "Exit Recovery mode" option appearing on screen. By doing that, your phone will reset and reboot like normal.
If your iPhone doesn't show any sign of reboot, then you can use "iOS System Repair" option of Tenorshare ReiBoot software.
First, click on "iOS System Repair" option from the main interface of Tenorshare ReiBoot software.

A blue button will appear name as "Standard repair". Click on it.

Click "download" to install the latest firmware package. Once downloaded and installed, click start standard repair.

After the process completed, you can check if your phone go back to normal.
The Standard repair will keep the data stored on your iPhone intact. But if iPhone remains dead after Standard repair, you may have to use "Deep repair" option of Tenorshare ReiBoot. The process is same as that of Standard repair, but your phone will lose all data stored on it.
Part 4: How to Revive a Dead Phone Caused by Hardware Issues
Hardware issue is another reason behind a dead phone. The most common hardware issues and methods to resolve them are discussed in this section.
Method 1: Jump-Starting the Phone Battery
Lithium-ion batteries are widely used in cell phones and work on the charging/discharging phenomenon. These batteries get charged while charging and get discharged while phone is in use. As battery gets old, sometimes it discharges below a certain point and phone gets dead. In such conditions, users don't know how to revive a dead cell phone battery.
Remember that this method is only applicable for old mobile phones whose batteries can be removed easily. The latest models of different brands are coming with non-removable batteries. That's why it is advisable to visit the service centre instead of jump-starting the battery on your own.
Method 2: Go to the Apple Service Center
By far now, we have discussed different methods that can help revive a dead iPhone. If you are not able to revive your iPhone until this point, it means you have to stop your efforts.
Unfortunately, your phone's fault is beyond your capabilities and you have to visit the nearest Apple service centre. Going to service centre to repair your iPhone is time taking and costly process, but it is also the most effective thing to do.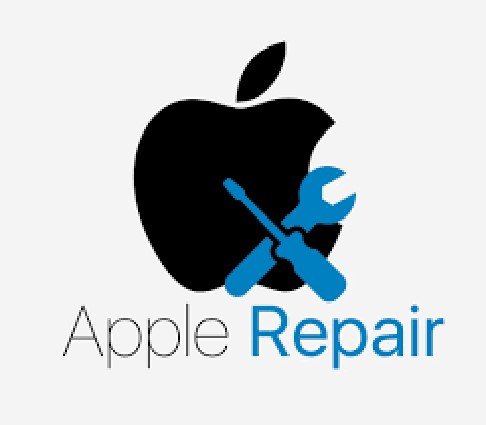 Before going to the service centre, do keep some points in your mind:
Don't try to open or repair iPhone by yourself. Any attempt to open your phone will void your warranty card.
Make sure to keep the warranty card of your iPhone with you before visiting any Apple service centre.
Any water damage, damage by fall or accident will not be reimbursed by Apple.
Conclusion
Being electronic devices, phones are prone to malfunctioning and being dead. Although there are many possible reasons for dead phones, common ones are charger fault, USB cable fault, mobile port fault, software and hardware issues. Many users are aware of these issues and become anxious about how to revive a dead phone.
Minor issues can be rectified by changing the charger or cable while software issues can be addressed by using Tenorshare ReiBoot or Tenorshare ReiBoot for Android software. Hardware issues are serious ones that can not be addressed by users at home. It is advisable to visit near service centre of that company which phone you are using. And the last thing, always keep the warranty card of your phone on you while visiting the service centre.