4 Tips You Can't Miss on How to Tell if Dead iPhone is Charging
by Anna Sherry Updated on 2022-09-15 / Update for iPhone Tips
While the iPhone is charging, the screen often lights up - this can be so bright that it can seem like the phone is on, but if you check it closely, you will see that it's just charging.
However, how to tell if dead iPhone is charging? Usually, we will not see anything on a dead iPhone's screen if it's charging. This article will help you to get out of the situation.
Part 1: To Know What does a Dead iPhone Mean First
Before we get to know how to tell if iPhone is charging when dead or how do I know if my iPhone is charging when dead, let's first clear out what is a dead iPhone and the reasons behind a dead iPhone.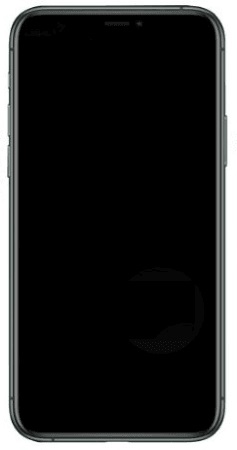 Dead iPhone also usually appears when the user is not aware of the problem in the phone and tries to make use of it. It has been seen that dead iPhones do not become alive even after trying many times, although they have a good battery level.
Those who want to keep their expensive smartphones for more extended time should take care of them by avoiding fast chargers. If you own an expensive smartphone device, then it's recommended to buy low wattage wall charger instead of using portable power bank devices for charging purposes. Besides these tips, there are some other tricks that users can follow to make sure that they are not using any third-party chargers or power banks.
iPhone devices can get dead because of many reasons. Here are a few things that may make your iPhone device turn off without any prior notice:
If the user has not used the phone for an extended period, it may be a reason behind the problem.
Battery issue is the most likely cause. That's why you should not purchase cheap or duplicate chargers from unknown brands. It's recommended to use official chargers only because they will never harm your expensive devices.
Software issues such as iOS glitch will also cause the problem.
Battery replacement by an authorized technician may also cause damage to the battery, thereby making your smartphone device dead instantly.
Water or liquid damage. Sometimes it may cause the issue of short circuits, which further results in a dead iPhone.
Using fast chargers more than one time can also make your device dead because of overheating issues.
Part 2: The Truth About How to Tell if Dead iPhone 14 is Charging
How do I know if my dead iPhone 14 is charging? If you're like many other users, you probably see a red battery bar showing up as the phone is charging. However, as it turns out, there's no way to tell if an iPhone that has been turned off is charging or not.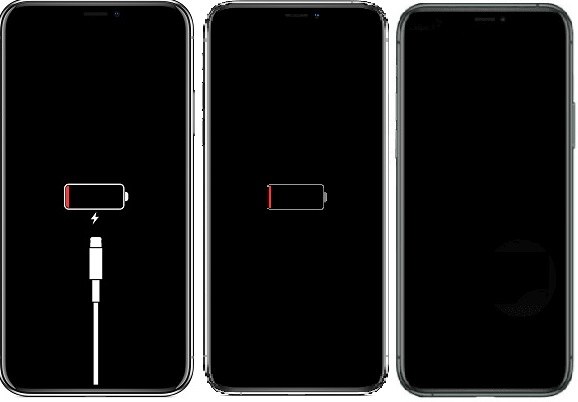 We know that even if we turn down the volume and put our iPhones face down, they will still go into standby mode after just one hour of inactivity. This means that before long, any dead iPhone will enter into standby mode, with its screen blanked but still consuming some energy from the battery.
So, when we plug in the chargers and turn on such a dead iPhone, it will take at least one minute to start charging since the phone has to wake up from standby mode first. This is why you can't tell if your dead iPhone is charging or not: the red battery bar showing up right after plugging in the charger doesn't necessarily mean that it's already started charging. Instead, this means that it's ready to charge and is trying to activate itself. So there are no reliable ways of telling if an iPhone is charging or not for those who have seen their iPhones go into standby mode.
The best way to tell if an iPhone is charging or not is to activate it before plugging in the charger. If you see that its screen lights up and shows the battery indicator, then it's charging; otherwise, if there's nothing on its screen, then it wasn't charging yet when you turned it on.
This is the truth about how to tell if a dead iPhone is charging.
Part 3: Failed on How to Tell if Dead iPhone 14 is Charging? Activate the Dead iPhone 14
iPhone can be damaged and stop charging, So, what to do in this situation? how to know if a dead iPhone 14 is charging? I know you have these kinds of questions in your mind, Let's clear them:
1. Use iTunes to Restore the Dead iPhone 14(Data Loss)
If you prefer to restore your iPhone using iTunes, follow these steps. This method will cause data loss. If you do not want to loss your data, move to the next method.
First put your iPhone in recovery mode. Click here to know how to enter recovery mode.

Then open iTunes and connect your iPhone to the computer. After that, iTunes will automatically pop up a window to tell you that There is a problem with the iPhone. You can choose Update or Restore. Here we recommend you choose Restore (this will cause data loss).

After the restore process completes, you can check if the dead iPhone is being activated.
2. Use ReiBoot to Fix the Dead iPhone 14 (No Data Loss)
How to know if your dead iPhone is charging if the problem is caused by iOS software issue?
ReiBoot is an application that can fix software issues like iPhone stuck on apple logo, iPhone won't turn on, iPhone black screen, etc. If your iPhone still doesn't work after trying everything possible (restore, factory reset, etc.), you can try using ReiBoot to fix it.
ReiBoot will do not cause data loss during its repairing process. And it is compatible with the latest iPhone 13 and iOS 15 software.
Download ReiBoot and launch the program on your computer. Now connect your dead iPhone to the computer. Then click the Standard Repair from its interface.

Since ReiBoot cannot detect a dead iPhone, so you need to follow the onscreen instructions to put iPhone into recovery mode.

Now download the firmware package. And after the process completed, click Start Standard Repair.

Wait for several minutes, and after the repair process completed, check if the dead iPhone can be turned on.
Part 4: How to Protect Your iPhone Battery
The above content is all about how to know if your dead iPhone is charging. Actually, it's important to know how to protect our phone's battery.
After all, it would help if you had your battery to run your phone, and sometimes the weakness of the battery can make you feel very uncomfortable when using it. There are some tips:
The first thing that you need to do is turn off the power-hungry features of your phone. Some features will lead you to waste many batteries, such as Bluetooth, GPS, and Wi-Fi. Turn off these three things when you don't use them. If they are always on, your iPhone's battery will be drained very fast.
A lot of apps on the latest iPhone will help you extend your battery life. But keep in mind that these apps usually need to use GPS or Wi-Fi to work, so if you do not plan to use them, you should close them directly.
Before using your phone, make sure that auto brightness is off. This feature will make your phone's brightness adjust according to the light around you, which can significantly reduce your battery life.
Do not use your iPhone while it is charging. This will make the phone charge faster but also make the battery's life shorter. It is recommended that you turn off your phone when charging to ensure longer-lasting battery life.
Another tip for protecting your iPhone battery is don't expose it to too hot or cold a place. The temperature is very important for your battery's long-term use. In addition, try to avoid quick changes in temperature because this can also shorten the life of your iPhone battery.
Conclusion
If you've read this article, there is no real answer on how to tell if a dead iPhone is charging. The truth is that you should try to activate your dead iPhone first and then you can know if the dead iPhone is charging. We provided you with 2 useful methods on how to activate a dead iPhone: iTunes and ReiBoot. Hope this article will help you.