As the most popular instant messaging app for smartphones on the market, WhatsApp plays an increasingly important role in our daily communication. That is to say, we'd better acquire basic knowledge to fix WhatsApp crashes since occasional crashes also bring great inconveniences.
Aside from WhatsApp crashing on iOS 10/9/8, there're many other unknown reasons causing unexpected crashes. In the following, I'm to share 4 generally applicable methods with iPhone users.
Method 1: Restart WhatsApp Repeatedly
Method 2: Restart Your iPhone 7
Method 3: Disable Facebook Sync
Method 4: Reinstall WhatsApp on iPhone 7
Tips: Back up WhatsApp Messages as Prevention
Method 1: Restart WhatsApp Repeatedly
This is a soft fix solution to the situation where WhatsApp interface gets stuck and fails to respond:
Double pressing Home button to kill the app, i.e. ,stop background running of WhatsApp on your iPhone 7.
Restart WhatsApp and wait for it to load.
Repeat these operations for 5 or 6 times and in most cases, WhatsApp will function well.
Method 2: Restart Your iPhone 7
If WhatsApp appears flashback endlessly and you can neither launch it nor receive WhatsApp messages from others, don't hesitate to reboot your iPhone 7: Hold both the Power button and the Home button down for approximately 10 seconds, then you'll see the iPhone screen go blank. After that, restart your iPhone to check whether WhatsApp works normally.
Method 3: Disable Facebook Sync
If you happen to install the latest Facebook app with Sync Contacts on, this might be responsible for a sudden WhatsApp crash. To solve it, you need to make some adjustments of Facebook: go to Facebook Friends and tap Sync in the top right corner to slide ON to OFF.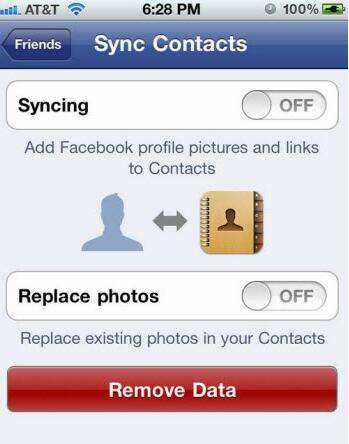 Method 4: Reinstall WhatsApp on iPhone 7
Should none of above works, you have no choice but reinstall it:
Touch and hold the WhatsApp icon on the Home Screen till the icons start to wiggle.
Tap the x in the corner of the WhatsApp icon and press Delete to proceed.
Press the Home button and re-download WhatsApp from the App Store.
This may result in a severe WhatsApp data loss in the event of you have never backed up your iPhone 7 before. Don't panic, I get a reliable tool that helps to retrieve all lost WhatsApp messages for free— Tenorshare Free WhatsApp Recovery, and you can click here to learn how to use it.
Free Download
For Win 10/8.1/8/7/XP
Secure Download
Free Download
For macOS 10.13 and below
Secure Download
Tips: Back up WhatsApp Messages as Prevention
If you'd rather not experience the frustration of losing WhatsApp data, please bear the following 3 suggestions in mind.
1.Make a manual backup of WhatsApp chats. Go to WhatsApp Settings>>Chats>>Chat Backup and tap Back Up Now.
2.Enable automatic or scheduled backups by tapping Auto Backup and set your backup frequency, which backs up your chats and media to your iCloud account. And you can also choose whether include or exclude videos from backup.
3.Make a habit to back up your iPhone 7 via iTunes or iCloud. It allows you to recover WhatsApp chats by restoring your iPhone from a previous backup.
With these solutions, now you can easily handle WhatsApp crash issues and never fear of losing WhatsApp chat histories!
Free Download
For Win 10/8.1/8/7/XP
Secure Download
Free Download
For macOS 10.13 and below
Secure Download
Related Articles
comments powered by