How to Fix WhatsApp not Sending Messages on iPhone
by Jenefey Aaron Updated on 2020-07-31 / Update for WhatsApp Tips
Have you faced this problem while using WhatsApp – WhatsApp is not sending messages, even after you have tried repetitively? If your answer is yes and you're trying to fix it then you have reached the right place. But, before learning the solutions, you need to work out the reason behind such a problem. Unless you understand the reason behind it, resolving will be a daunting task. The issue might have cropped up due to a network issue or might be due to some hardware issue with your iPhone.
We are going to help you resolve this WhatsApp messages not being sent issue through this article. Keep reading to explore more.
Part 1: Why My WhatsApp not Sending Messages on iPhone
Usually a poor network connection, unstable internet, incomplete initial verification process with WhatsApp, incorrect number of the receiver saved on your iPhone, blocked by the receiver, etc. might cause this problem .Let's know a bit more about them.
1. Poor network connection
Poor network connection interrupts communication with the WhatsApp server probably result in a failed message. It is not ensured that Wi-Fi or cellular data will be a fixture for this. At times both of them might face problem due to various reasons.
2. Insufficient iPhone storage
When your iPhone memory is almost full, it deters the performance of the device. This in turn prevents sending or receiving messages on WhatsApp. It is always preferred to have sufficient space on your iPhone, so that all apps including WhatsApp work properly.
3. Verification has not been completed
Another reason is, setting up a new WhatsApp account on your iPhone but by mistake not completing the verification process. An incomplete verification won't let you send or receive WhatsApp messages at all.
4. Being blocked by a certain contact
Well! This is something to worry about, as a solution to this problem is not at your end. When someone has blocked your number you won't be able to send him/her WhatsApp message. Check if you are able to see their profile picture, about, and status updates. If not, then the person has certainly blocked you.
Part 2: How to Fix WhatsApp not Sending or receiving messages
Now that you have been through the various reasons behind why WhatsApp messages are not sending, it's easy to resolve the issue. Here are the most frequent solutions for common by the use of which you no longer need to bother 'why my WhatsApp messages not being sent' to someone?
1. Check the Network
Ensure that you are connected to a strong cellular or Wi-Fi network connection. You can check the cellular settings and turn on 'Cellular Data' and 'Data Roaming' (if in roaming). For Wi-Fi connection, turn on Wi-Fi and make sure that you have used the right password to connect.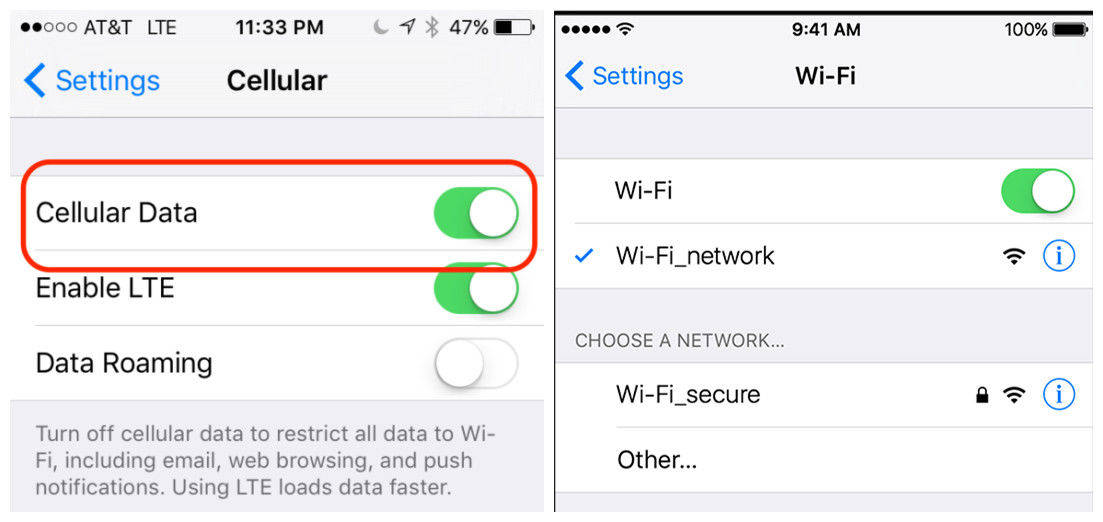 2. Restart iPhone
If still WhatsApp is not sending messages on mobile data or Wi-Fi, then there is possibly some problem with your iPhone. In such case force restarting your iPhone could resolve the issue.
For iPhone 6/6S and older/iPad/iPod Touch:Press and hold 'Power' and 'Home' buttons together until the Apple logo glows on screen.
For iPhone 7/7 Plus: Tap and hold 'Power' and 'Volume Down' buttons altogether till you see the Apple logo.
For iPhone 8/8 Plus/iPhone X: Click and release the 'Volume Up' button and then repeat it with the 'Volume Down' button. Press the 'Power' button and wait for the Apple logo now.
3. Free up iPhone storage
Delete unwanted files and apps from your iPhone and let the device breathe. Here is how you can view the storage details.
Go to 'Settings' > 'General' > 'Usage/iPhone Storage' > 'Manage Storage'.
Delete what's unimportant.
4. Reinstall WhatsApp
Reinstalling WhatsApp on your iPhone might fix the 'WhatsApp not sending messages' problem for once and all. Before you reinstall it make sure to backup WhatsApp locally or on iCloud.
On your home screen, tap and hold the 'WhatsApp' icon till it wiggles. After that click 'X' > 'Delete' >then tap 'Home' button.
Go to 'App Store' > download WhatsApp > install on your iPhone> set up WhatsApp > restore WhatsApp using the recent chat backup.
5. Reset iPhone
If WhatsApp is not receiving messages on iPhone, you can reset the iPhone and get rid of this problem like other iOS issues.

Browse 'Settings' on your iPhone > 'General' > 'Reset' > 'Erase All Contents and Settings'.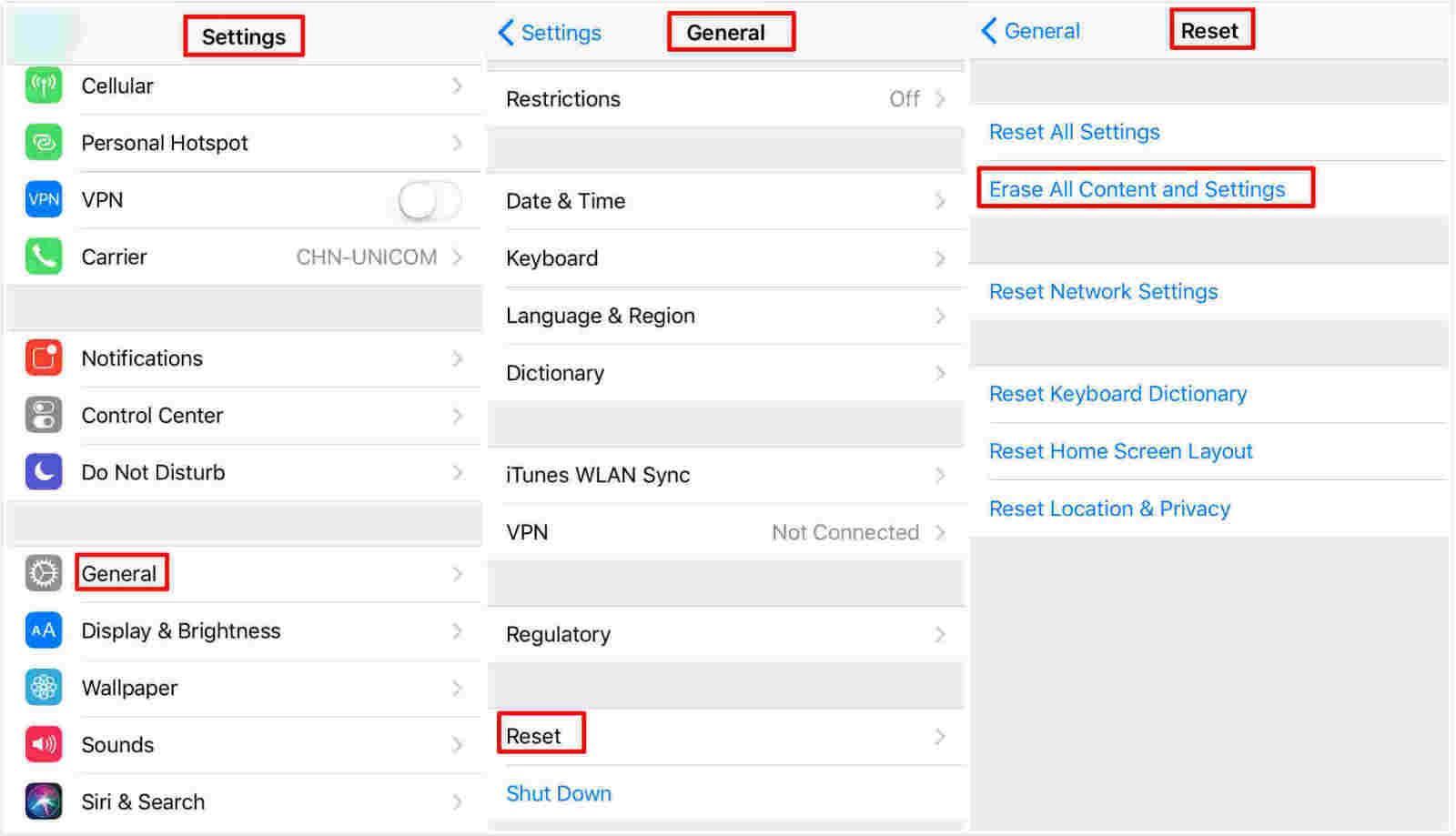 Part 3: Best WhatsApp Managing Tool for iPhone and iPad
When WhatsApp is not receiving/sending messages on iPhone and you are done trying all the above mentioned solutions, there is one option left for you to resolve the issue known as Tenorshare iCareFone. It will transfer WhatsApp to your computer and can selectively backup it as well. Later you can restore WhatsApp messages from this backup. This desktop based program is an all-rounder to resolve various iOS issues. Armed with 6 different tools it combats a wide range of situations like iOS performance issues, iOS update stuck problems, or transferring iOS device data.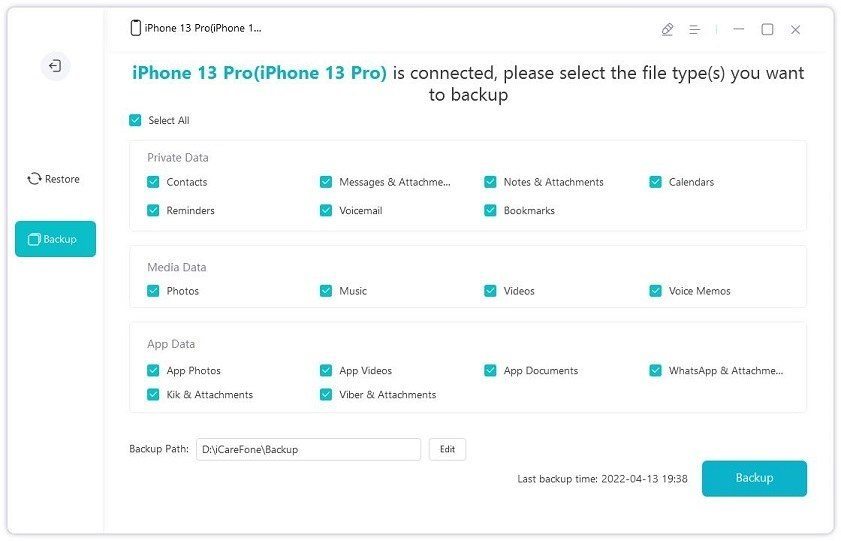 Conclusion
We would recommend Tenorshare iCareFone as the most efficient solution for WhatsApp not sending messages on mobile data. Along with other iOS issues, the software effortlessly fixes and repairs WhatsApp message sending issues. We hope you are able to fix the problem after reading this article. Please share your views if you find it helpful.