How to Fix WhatsApp Not Updating
by Jenefey Aaron Updated on 2020-04-27 / Update for WhatsApp Tips
WhatsApp is a very popular cross-messaging platform that is freely available. This well-known messaging app gives you loads of features including sending voice as well as video calls, images as well as other media, text messages, user location, along with various documents. Lately, WhatsApp came up with a new update in February having a feature Status Stories for Windows 10, Android, and iOS mobile platforms. This feature lets users to share photos, GIFs, and videos wherein drawings, emojis, and captions can also be used. Nevertheless, these statuses remain for 24 hours only, and disappear automatically. Where there is some good news of WhatsApp update, you have disappointing news about your update fail. The answer to your "Why is my WhatsApp not updating" lies below.
There are many reasons as to why you are dealing with WhatsApp not updating issue. To list, here are few of them.
Error code
Insufficient space
Compatibility issue
Network connection issue
Let have a look at various solutions for why WhatsApp could not be updated.
Part 1: How to Fix WhatsApp Wont Update on Android
If you are wondering why my WhatsApp is not updating on Android and why you are not able to update WhatsApp via Google Play Store, just find if one of the below reasons is responsible for your dilemma.
1. Insufficient space
There are high chances that you device has ran out of space. And hence, you are having the updating issue. For this, simply clear some space on your device. Try deleting and removing unwanted stuff from your device, or simply transfer some of it to your PC.
2. The app isn't accessible in your country
If you come across the error "Not available in your country", simply go to the official page and download the WhatsApp in APK file format. You can now update the app with ease. Also, this method is useful when all Google Play Help Center tips for troubleshooting the issue fail. Just take a note that while you open the APK file, you require to go to Settings and enable "Allow from this source".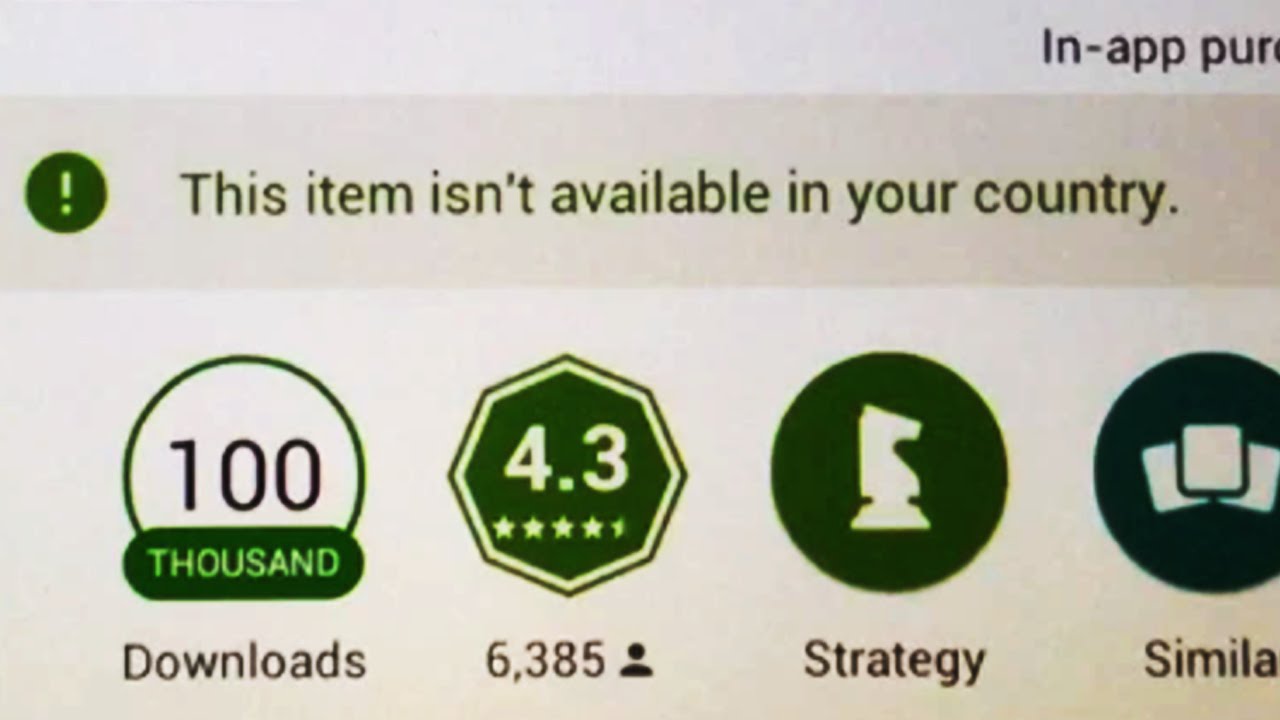 3. Error codes
There are various error codes indicating various reasons for the WhatsApp messenger update not working issue. Some of the error codes are 101, 495, 491, 413, 403, 498, 481, 492, 911, 927, 504, 923, 920, 505, 919, 921, 907, 941, DF-DLA-15, invalid package file, RPC errors, installation and download unsuccessful errors, and so on. For this, try removing your Google account and add it again on your device.
4. Check compatibility of the app with your device
Well, there are few apps that no matter how much you like them but they are not compatible with your device. Not all apps are supported by all the devices. For this, simply check the compatibility of the app with your device.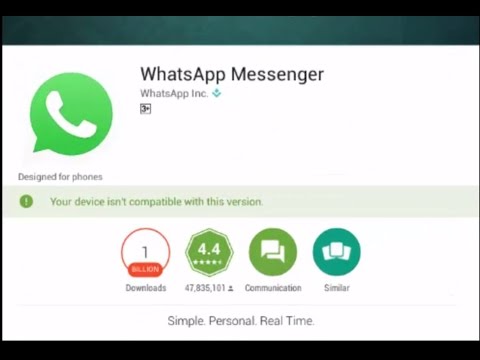 Part 2: How to Fix iPhone WhatsApp Not Updating
Similar to Android, iPhone users too face the WhatsApp update not working issue sometimes, for some known/unknown reasons. Now that we are done with the possible solutions if your WhatsApp is not updating on Android, let's have a look on the solutions for iPhone.
1. Check WhatsApp is available on your country
The error "Not available in your country" means you cannot access the app in your country. Also, it might be the case that you're traveling from your country to some new one where WhatsApp service is entirely blocked. In this case, you just cannot download or update WhatsApp from App Store. Some of the countries that have banned WhatsApp are Iran, China, Brazil, Turkey, and Sri Lanka.
2. Check iPhone Free Space
Using WhatsApp Messenger considerably for a very long time on iPhone will end up the app grabbing sufficient amount of your device storage. And due to this you will deal with WhatsApp not updating due to insufficient storage; you will require to check if there is enough space in your device. Simply go to Settings >> General >> iPhone Storage. If you find you are running out of space, just delete few game apps or you can also transfer videos and photos from iPhone to PC to svae some space.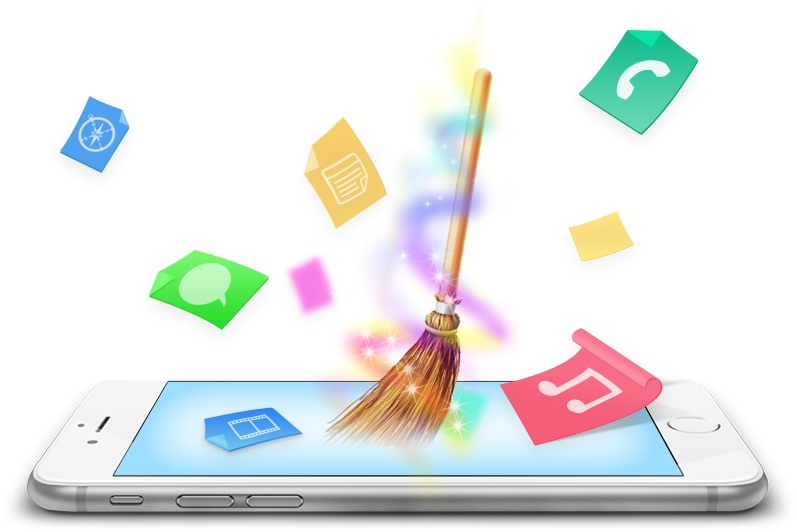 3. Check iPhone Network Connection
Network connection is very important for downloading or updating any single thing on your device. Check if your device is connected to the Wi-Fi. If yes, then check if you have a good network connection. Try updating the WhatsApp app via Wi-Fi instead of your device's data connection. Wi-Fi is always a good option as compared to device data connection.
4. Force Quit and Restart iPhone
Sometimes, simply restarting your device do wonders and solves the problem. And for this issue too, you can try force quitting the app and restarting your iPhone. Once done with restarting, again try to update the WhatsApp from the App store. This time your WhatsApp should get updated with no issues.
5. Reset Network Settings
If all is good with the device, then try resetting your device's network settings. To reset network settings navigate to Settings >> General >> Reset >> Reset Network Settings. This will reset your personal hotspot setting as well as your cellular settings along with Wi-Fi networks & passwords as well as your APN & VPN settings.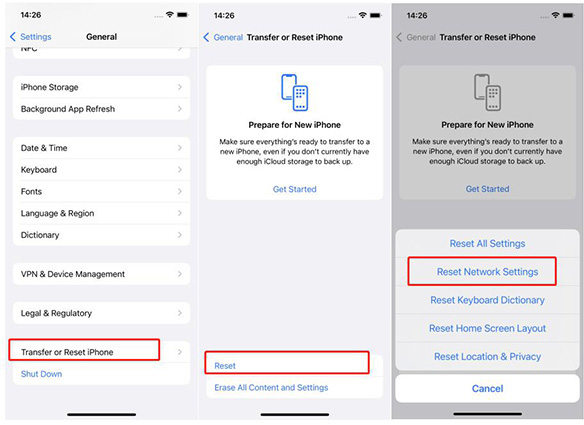 6. Reinstall WhatsApp on iPhone
Try reinstalling the WhatsApp app on your iPhone For this, long press the WhatsApp icon present on the Home Screen till the icons is not wiggling. Now click on the 'X' symbol on the WhatsApp icon's corner. Click on Delete so as to delete the app. Now download WhatsApp again from the App Store.
Part 3: How to Fix Common WhatsApp Problems on iPhone
The final solution for all the WhatsApp-related issues is using a iOS Fix Tool ReiBoot. The software not only helps you get out of all the WhatsApp-related issues but also gets you out of other WhatsApp-related problems such as crashing of the app, app not opening, unable to download app, and so on. The software will simply solve all of your WhatsApp issues with ease. Moreover, the probability of losing any data is zero.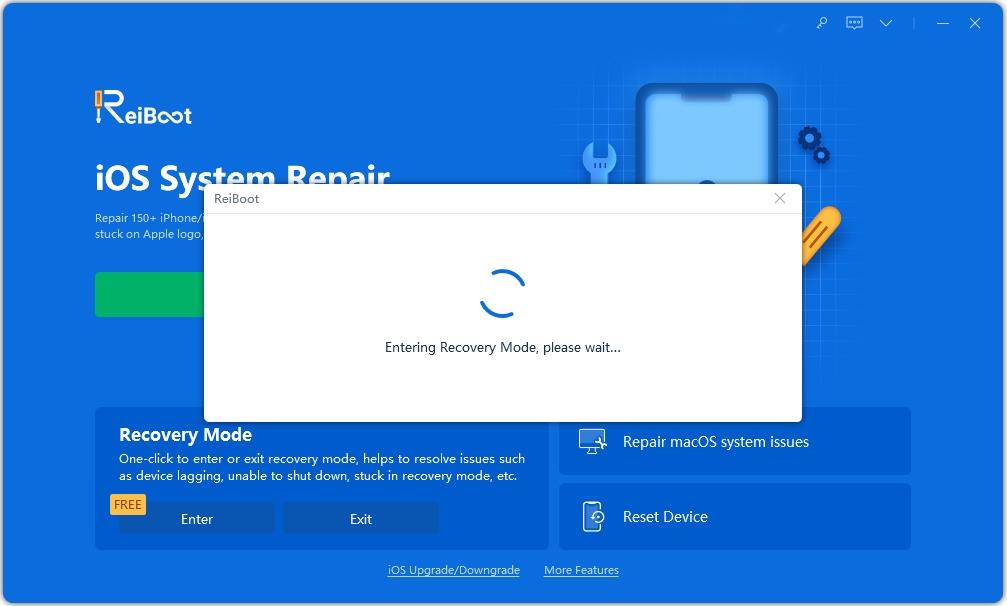 Tenorshare ReiBoot is also a one-stop solution for not only WhatsApp issue but also all iPhone issues. The software is very simple to use and has great benefits when used. It also has a free trial version. So you don't have any chance to doubt its performance. We highly recommend Tenorshare ReiBoot to get your WhatsApp updated without any concerns and with ease.
Summary:
In the above article, we discussed different scenarios where you cannot update WhatsApp. We saw the reasons behind this issue for Android as well as for iPhone. Along with reasons, all the possible solutions for WhatsApp update not installing iPhone issue are also discussed in the above article. However, if nothing works, we highly recommend Tenorshare ReiBoot to get the problem solved. Share your feedback with us in below comments.