Solutions to Fix WhatsApp Not Working on Android
by Jenefey Aaron Updated on 2019-12-26 / Update for WhatsApp Tips
Use of social media and social networks is at the peak, there are numbers of platforms available which we can use. WhatsApp is one of them and is being widely used on smartphones. There are a number of reasons to use WhatsApp and many people must have it on their phones, WhatsApp allows you to make calls, text, send pictures, videos, files, share stories in a convenient way. You can also make groups and stay connected with your friends and family. Some people are having trouble using it on Android devices, crash issues, unable to download and not responding errors are nothing new. Fortunately, these problems can be fixed. Follow this brief guide if your looking for a way to fix WhatsApp not working on Android problem.
Problem 1. WhatsApp Not Downloading on Android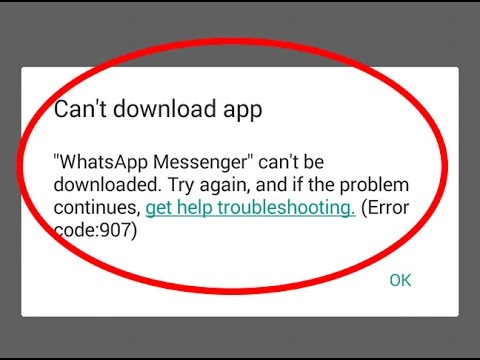 This is one of the most common problem, many smartphones have WhatsApp pre-installed and some of them requires manual download from Playstore. It is not something difficult to do unless you are facing error or downloading stuck problem. Downloading problem is very frustrating, it can be caused due to number of reasons and it gets hard to troubleshoot it. If Playstore downloading isn't working there is always a way to manually download APK file from third party website but anything outside from Playstore is not safe at all and can harm your device and even steal your data. We have gathered some of the best working fixes for downloading problem.
Possible Fixes:
1.Check Connectivity: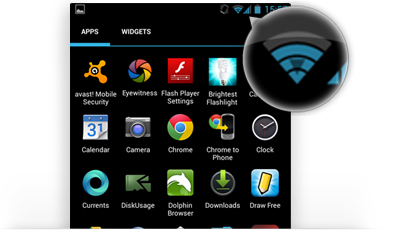 The first thing you always need to check is Internet connectivity while downloading apps. Make sure you have a reliable internet connection and it is not limited or slow. Many people having WhatsApp not working on Wi-Fi android fixed it by simply restarting their modems and you can try that too.
2.Set Date and Time Correctly:
Another reason is incorrect date and time on your phone. WhatsApp is one of those applications which uses your local date and time therefore you must check if Date and Time are set correctly on your Android Phone of you are having trouble downloading the app.
3.Check SD Card:
If you are using SD card in your Android Phone then make sure it is inserted and formatted correctly and also make sure it has enough space because Playstore may download files on SD card if it is set as default storage.
Problem 2. WhatsApp Not Responding on Android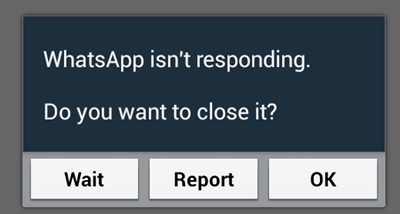 Apps not responding is nothing new on Android phones, it can be caused due to number of reasons including low memory, corrupt cache, faulty firmware or buggy app code. People have also reported not responding problem for WhatsApp, where application gets stuck for a while and then not app not responding message pops up, it stays there for some time and then goes away. Other times this popup remains for a while and then WhatsApp crashes. However this issue is also common among users and can be fixed via following fixes:
Possible Fixes:
1.Force Close App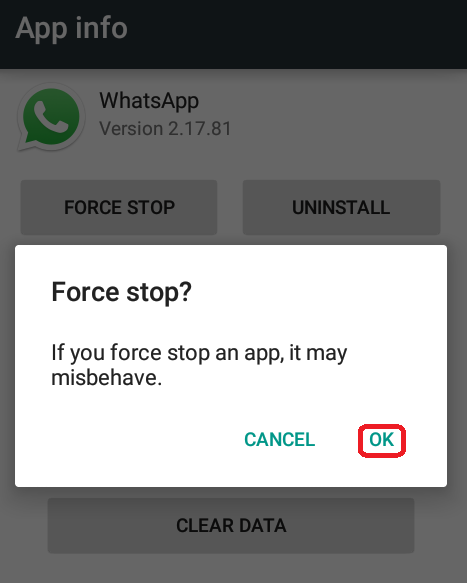 Not responding issue sometime can be simply fixed by closing WhatsApp and then start again. You can also try Force closing the app from "Settings>Application>WhatsApp" and then tapping force close button. Once you do that, launch WhatsApp again.
2.Restart Phone: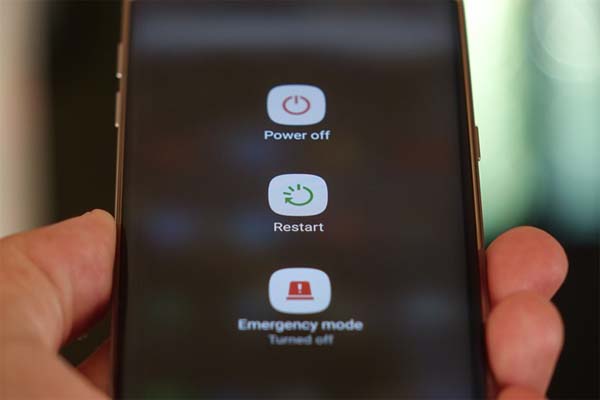 Many issues on Android can be simply fixed if you restart your Android Phone, same goes with WhatsApp problem. Press and hold "Power" button for few seconds and select "Restart" from the menu. Once your phone smarrtphone boots up launch WhatsApp again, it will fix not responding problem.
3.Reinstall App:
If above two solutions doesn't work for you, then you should probably delete the installed WhatsApp app and install it back again from Playstore. ReInstalling the app can also fix app crash and not responding problems.
Problem 3. WhatsApp Keeps Crashing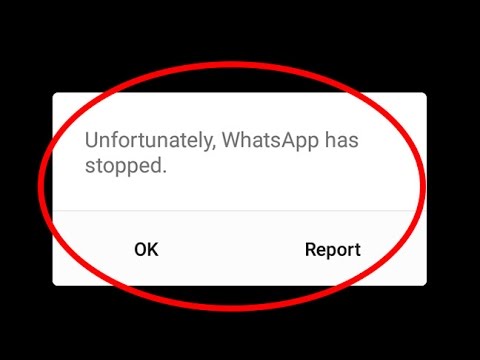 There are also times, when WhatsApp will simply crash on startup or may crash after some usage however crash problems are not acceptable at all and ruins user experience. App crash is nothing new on Android and it is caused due to many reasons. WhatsApp can have this issue too, fortunately it is fixable and can be completely eliminated by going through solutions that are given below. We also advise you to use solutions given above because they can also sometime fix crashing problems.
Possible Fixes:
1.Update WhatsApp to Latest Version:
App crash can be caused due to compatibility issues and bugs, so it is always a best practice to keep all applications up to date, if you want to avoid these problems. This is how you can update WhatsApp to Latest Version:
Step 1: Open "Playstore" on your Android device.
Step 2: Tap three lines icon and then tap "My apps and games".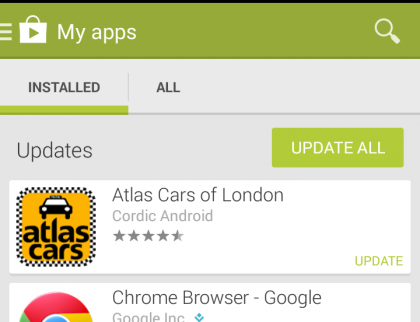 Step 3: List of update able apps will show up, simply tap "update All" button.
2.ReInstall App:
Another common fix is reinstalling the app again from Playstore, uninstall the currently installed app and download it again. It will automatically download the latest version of the app and will fix your app crash problem.
3.Free Up Storage space on Phone:
If you are running out of storage then it can cause app crash problem too, make sure you have sufficient space on your phone. Delete any unwanted or unused applications to free up some storage and fix the issue.
4.Restart Android Phone:
Whenever someone says, "My WhatsApp is not working on Android" the very first thing I say is try restarting your phone. It is most simple way to tackle many app crash and freeze problems. Simply restart your android phone and try running the application again.
Problem 4. WhatsApp Not Working on Wi-Fi
WhatsApp and every other web app requires a reliable and high speed internet connection for proper working. If you are having problem running WhatsApp on your Wi-Fi but it works good on data then its probably because of limited or poor internet connection. These are some of the fixes you can use for WhatsApp not working on Wi-Fi problem:
Possible Fixes:
1.Turn off Wi-Fi and Back on:
The very first thing you can try is turning off your Wi-Fi connection and turning it on back again. It can fix limited or other network related problems sometime.
2.Enable Airplane mode and disable:
As simple it sounds, just enable your Airplane for few seconds and turn it off again. When Airplane mode is on, your connectivity hardware will be turned off.
3.Use Cellular Data:
If Wi-Fi isn't working because its limited or slow then you can simply turn it off and try using your cellular data. Make sure you have good data coverage.
4.Use Different Wi-Fi:
You can also try using some other Wi-Fi connection and see if the problem resists. If problem is fixed by changing Wi-Fi then there is probably something wrong with your internet connection at home.
5.Reboot Wi-Fi Router:
Limited connectivity, frequent disconnection and slow internet issues can be solved if you restart your Wi-Fi device.
Problem 5. WhatsApp cannot recognize the contacts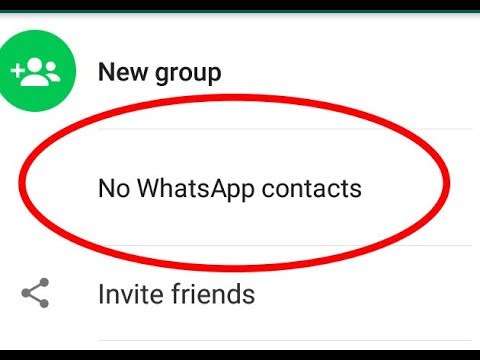 WhatsApp can easily recognize that what users from your phone address book are using WhatsApp and displays them in application. Sometimes contacts won't show up in WhatsApp, however this problem can be fixed. There are number of reasons why WhatsApp wont Recognize your contacts. Follow below solutions to fix this problem :
Possible Fixes:
1.Make Sure Contacts Are Using WhatsApp:
The fundamental requirement for displaying a contact in WhatsApp is that he must have an account. So make sure, the person you are trying to find have an WhatsApp account. People without account won't show up in WhatsApp.
2.Phone Numbers are Saved:
Phone Numbers are Saved: The next thing is to look whether contacts are saved properly on your Android phone, make sure contacts are showing in your Address book at first place.
3.Contacts Permission:
Make sure you have allowed WhatsApp to access your phone's contacts in your phone's Settings app.
Problem 6. WhatsApp Not Working due to Facebook
Many people have reported that they are having trouble using WhatsApp if Facebook app is installed on their Android Phone.
Possible Fixes:
Deleting Facebook app solves problem, and sometimes logging out of Facebook account also works. You can try Deleting Facebook and then launch WhatsApp, if ot works then you can re-install Facebook. You can also try ReInstalling both apps, Updating to latest may also fix this problem. If its still not working then try restarting your Android Phone, Clear Cache. If Everything fails then backup your device and Factory Reset your Android Phone.
Problem 7. WhatsApp Not working due to old Version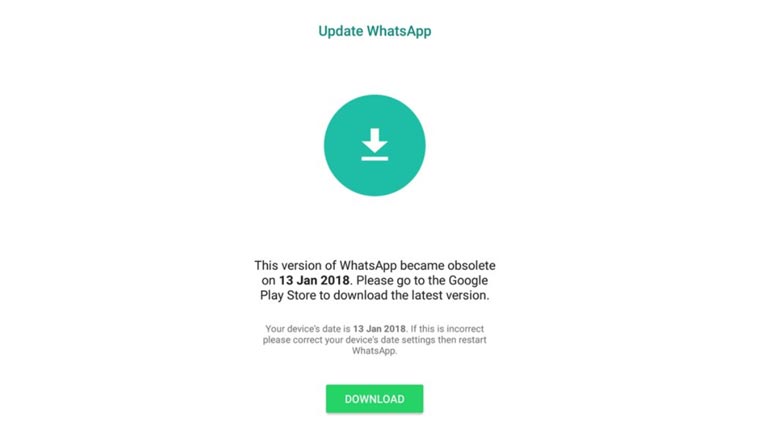 If you have very old version of WhatsApp installed then it won't simply start and prompt for updating the app when you launch it. Other times, if you have not so old version installed then it may not force you to update WhatsApp but it can cause App crashes and other problems.
Possible Fixes:
It is best to update all apps as soon new update hits because it can fix many bugs and resolve compatibility problems. this is how you can update WhatsApp on Android devices:
Step 1: Open "Playstore" on your Android device
Step 2: Tap three lines icon and then tap "My apps and games"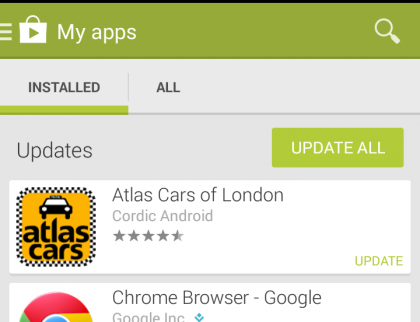 Step 3: List of update able apps will show up, simply tap "update All" button
The Last Resource to Fix Android WhatsApp Problems caused by System Malfunction
Have a problem with WhatsApp? What to do when whatsapp crashes on Android phone. There are times WhatsApp not working on Android due to the malfunctional Android OS. In this case, you need to repair Android system to fix the WhatsApp problems. Tenorshare ReiBoot for Android is a recommended program that can easily repair Android system to normal thus to get rid of app not working or apps keep crashing on Android.
Step 1 Run ReiBoot for Android and connect your device to your computer via USB cable. Click on 'Repair Android System' on the main interface.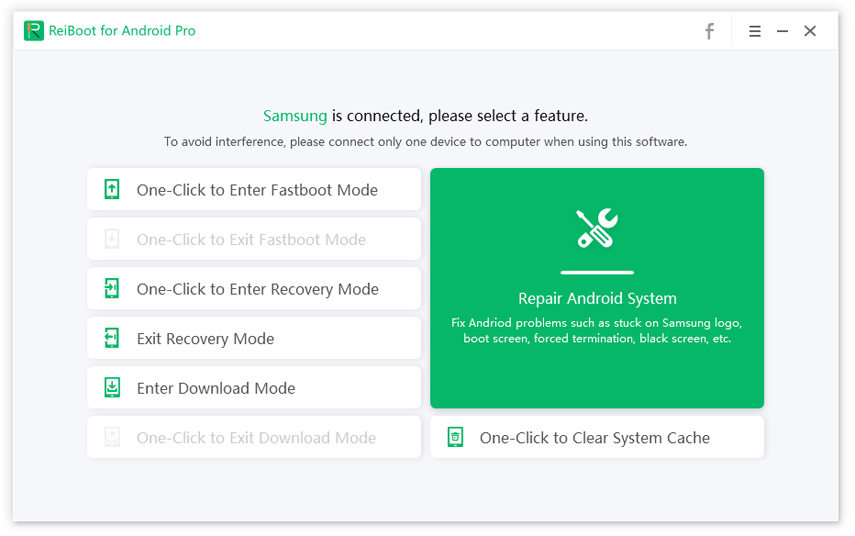 Step 2Click on 'Repair Now' button on the following screen.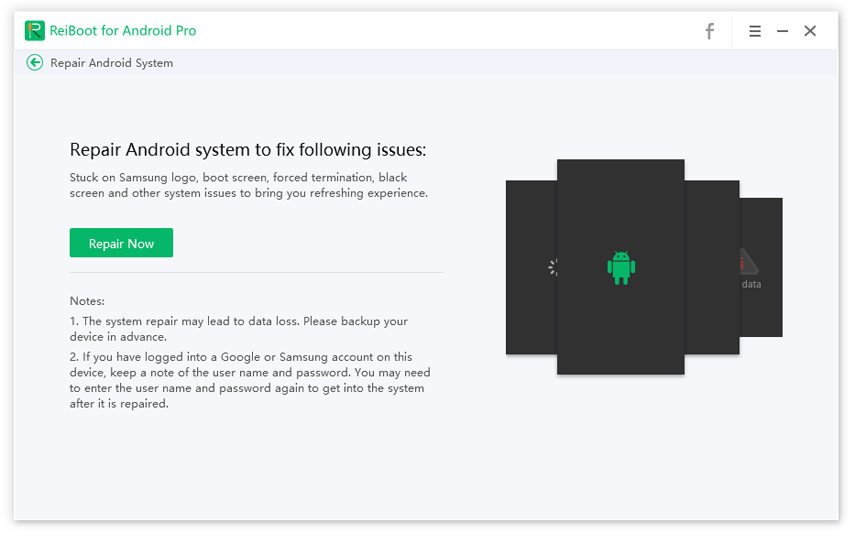 Step 3Select the device information such as brand, series, model, country and carrier, and click on the 'Next' button to download the firmware package appropriate for your device.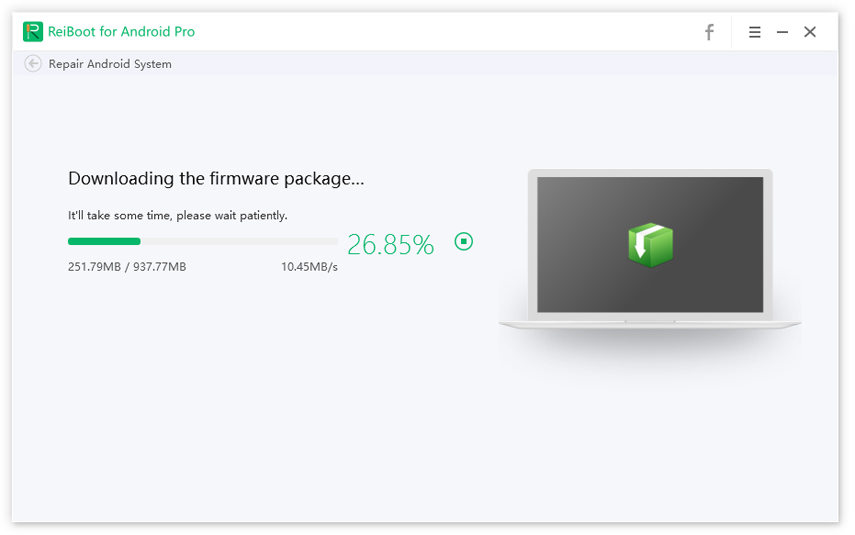 Step 4After downloading the firmware package, click on 'Repair Now' button. Read the pop-up message and click on 'Continue' button.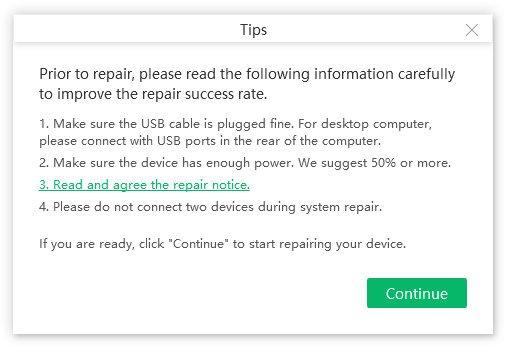 Step 5Following the on-screen instructions and perform the action required accordingly. After repairing, the program will prompt you that 'The repair process is completed'.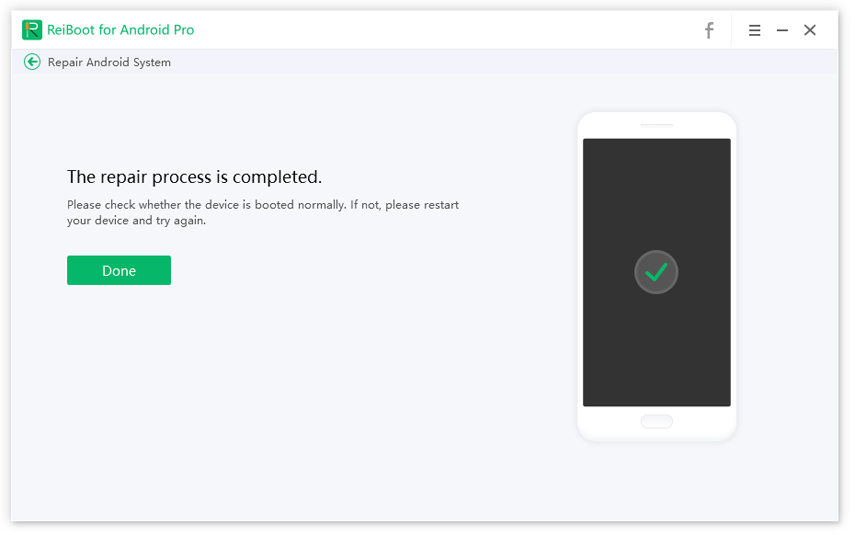 Conclusion
So we have listed some of the most common WhatsApp problems on Android and how to solve them. If the WhatsApp problem cause data loss and you are looking for a way to recover lost WhatsApp messages on Android then worry no more, We recommend you to use Tenorshare Android Data Recovery tool.