WhatsApp Not Working on iPhone
by Jenefey Aaron Updated on 2019-11-30 / Update for WhatsApp Tips
WhatsApp allows you to connect with friends and family in a convenient way, it provides feature to exchange words through text, calls, video calls, file sharing and story posting. Due to its versatile nature and intuitive app engineering it ranks high among social media apps. It can be stated as one of the most used apps on smartphones including Android devices and iOS devices too. It is very easy to use although some people have been facing problems with it in past and still facing it. Problems like WhatsApp not opening on iPhone is a common thing now a days. Fortunately this type of problems can be fixed via simple solutions. In this guide we will cover some of the most basic and highly effective solutions you can try to resolve WhatsApp problems on your iPhone.
Solutions to Fix WhatsApp not working on iPhone
We have gathered highly effective fixes which can help you troubleshoot WhatsApp related issues on your iPhone, these solutions are easy to do and reportedly working for users.
Solution 1: Restarting your iPhone
It sounds simple but it is one of the most common solution and will fix your problems half of the time. You simply need to restart your iPhone and try launching WhatsApp again. This is how you can restart your iPhone in simple steps: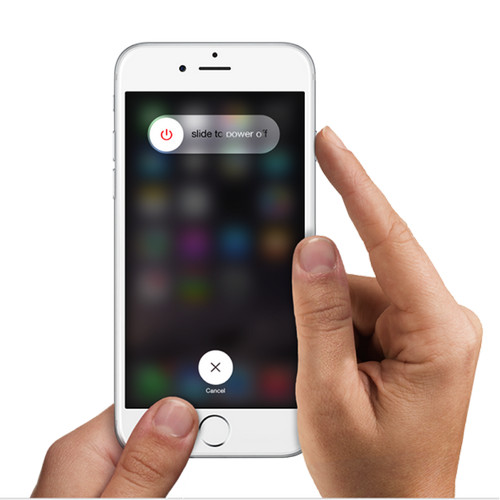 Step 1: Press and hold "Sleep/ Side button" for few seconds until a slider screen shows up
Step 2: You will see a slider, simply slide it to right side to shut down your iPhone
Step 3: Your iPhone will shortly shut down, it time to press and hold "Sleep/Side button" once again
Step 4: Keep holding it and release it once Apple logo is shown on screen
Step 5: Once iPhone is booted up again simply launch WhatsApp from homescreen
There are good number of chances that simply rebooting will fix your problem and WhatsApp will start working again normally.
Solution 2: Check Internet Connection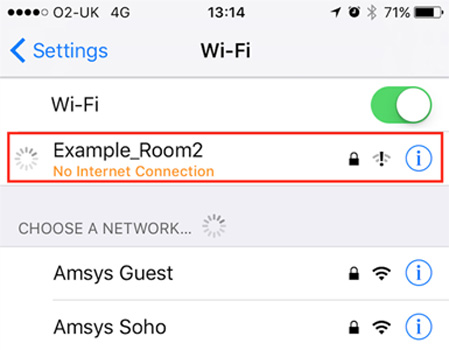 Many people complain that their WhatsApp wont work well or they are facing WhatsApp not connecting iPhone problem or their calls are being dropped and sometimes won't connect at all. Majority of times, culprit is slow or unreliable internet connection therefore always check you have good internet connection and it is not limited. Try restarting your router and see if the problem resists. If you are using cellular data then make sure you are in good coverage area. Having a good internet connection will solve half of the connectivity problems.
Solution 3: Update WhatsApp
It is a good practice to keep your apps up to date as soon new update arrives. It will fix most of the bugs and compatibility problems. If you are facing WhatsApp not opening in iPhone then you should probably try updating it to most recent version. Using very old version of app will cause many problems, this is how you can update WhatsApp on iPhone: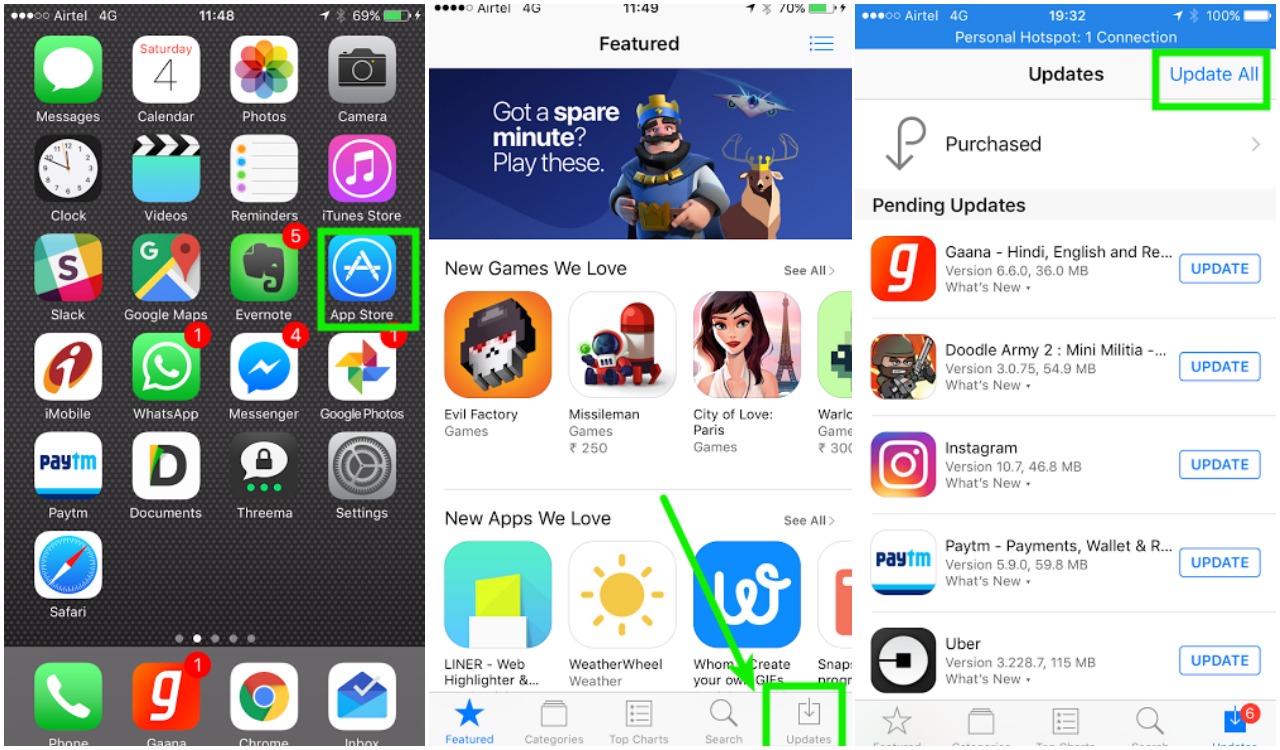 Step 1: Open "Appstore" on your iPhone
Step 2: Now tap "Update" icon from bottom right
Step 3: List of all apps having updates will be shown, just tap "Update All" on top right
Solution 4: ReInstall WhatsApp
If everything above doesn't works ffor you then you should probably try reinstalling the app because it will fix problems like WhatsApp not receiving messages iPhone, call not connecting and WhatsApp not launching at all problem.
Step 1: Tap and hold "WhatsApp" app icon on homescreen for few seconds, it will start to wobble.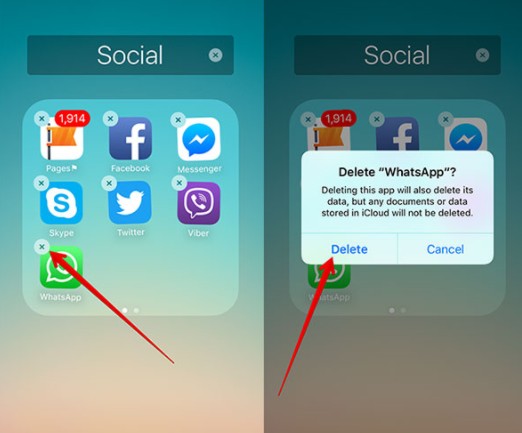 Step 2: Tap "X" icon on top right of app icon, it will delete the app now open "Appstore" and tap "Search" icon from bottom and type "WhatsApp"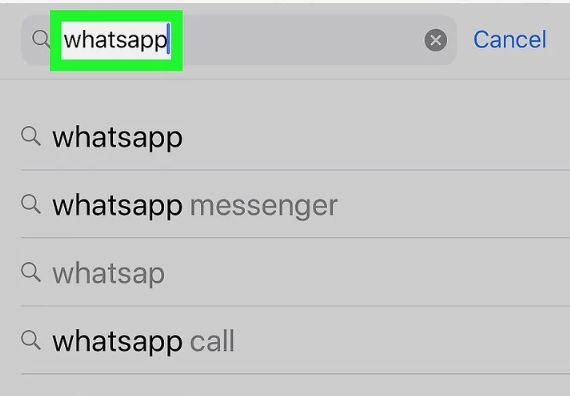 Step 3: Now tap "Get" button to install the app again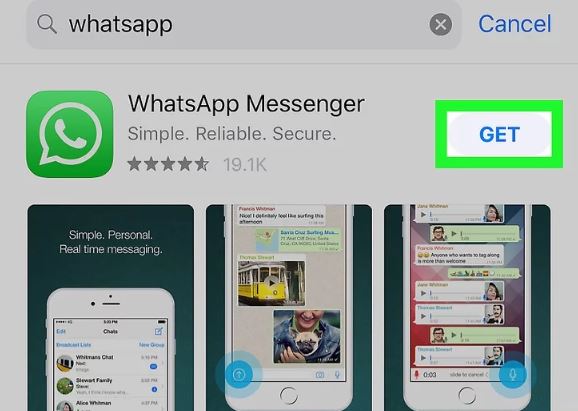 Once WhatsApp is installed on your iPhone, visit homescreen and launch it again and see if the problem resists
Extra Tip : Use ReiBoot to Fix All iOS Stuck Problems
If you are facing iOS stuck problems and don't know how to fix then we recommend you using Tenorshare ReiBoot. It is an awesome tool which can fix iOS freezes, app stuck, iOS stuck, DFC stuck, Recovery stuck, can't connect to iTunes stuck and many more app crash and freeze problems. It also provides one click solution to enter and exit Recovery mode, most interesting thing about ReiBoot is that you won't loose your data and it will fix stuck issues. This is how you can use Tenorshare ReiBoot to solve iOS stuck issues:
Step 1: Download and Install Tenorshare ReiBoot to your computer
Step 2: Open ReiBoot and connect your iPhone to your PC via USB cable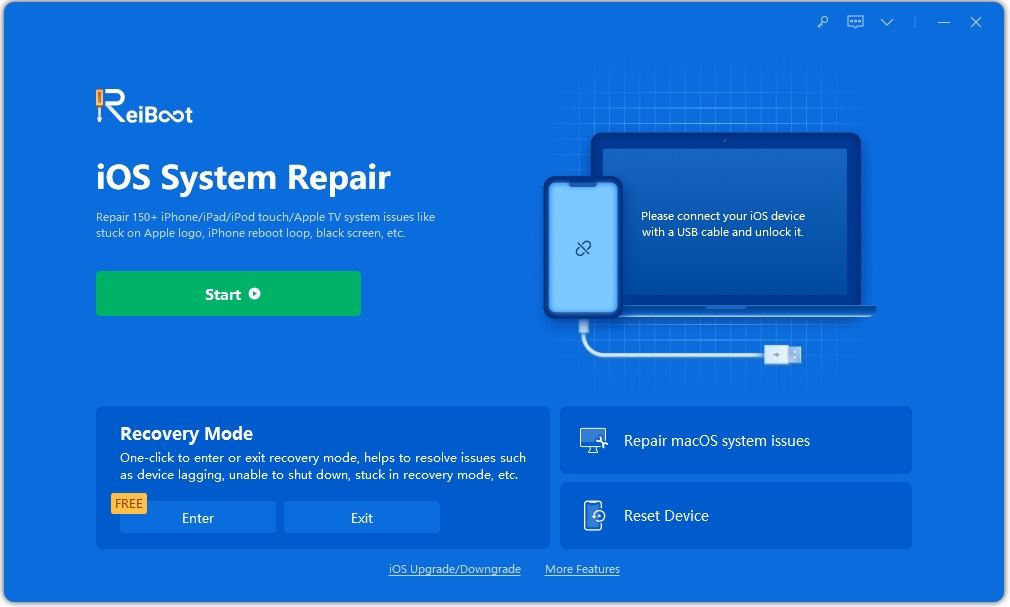 Step 3: It will detect your device automatically, now enter recovery mode is highlighted, simply click "Enter Recovery Mode" option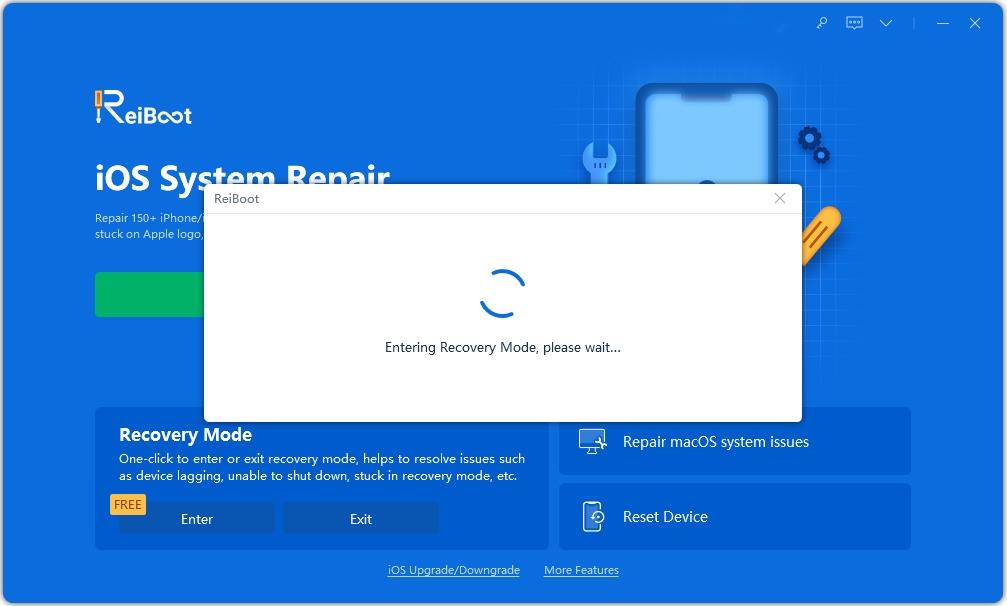 Step 4: Wait for like 20 seconds, your iPhone will enter recovery mode and there will be iTunes logo and USB cable display on your screen
Step 5: Now you will see "Exit recovery Mode" option, simply click it to reboot device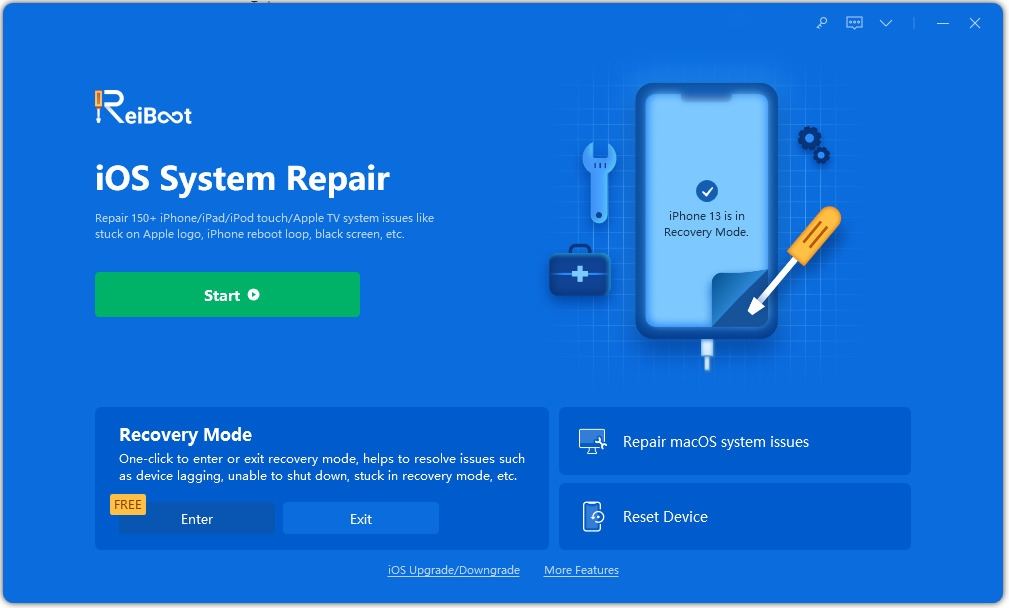 
Step 6: Wait for a while for the process to complete. After that your iPhone will be back to normal state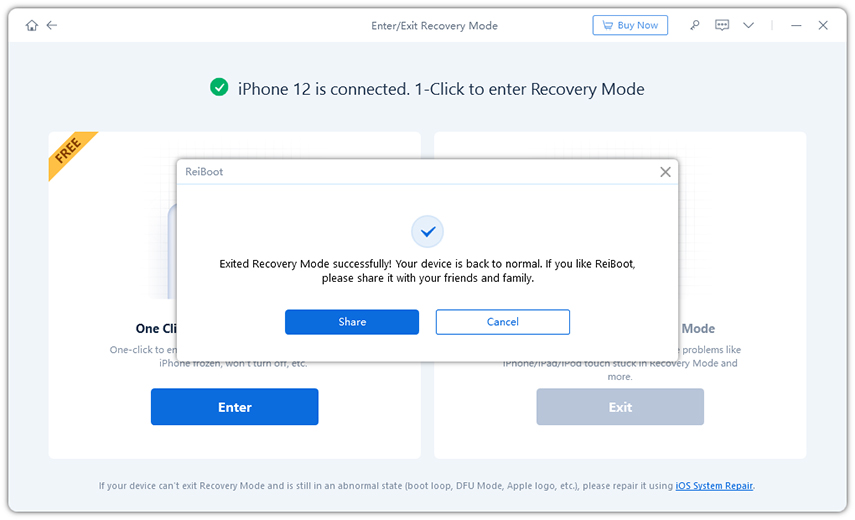 We have covered some of the best ways to fix WhatsApp not working on iPhone problem, these fixes are reportedly working and very easy to do. At the end we have also covered our personal favorite tool fix iOS stuck problems without losing any data. Try using solutions given in this guide to resolve all sorts of WhatsApp issues and other app related problems