Full Guide on How to Fix iPhone 14/13/12 Screen Not Responding
by Sophie Green Updated on 2022-09-02 / Update for iPhone XS
If you have bought any of the newly launched iPhone 14/13/12 models, the worst thing you can experience is iPhone XS screen not responding. This has happened to quite a few users where the touch screens on their iPhones just stopped working. If you have a similar issue, there are some possible fixes that you can apply to make your touch screen respond to your taps.
There could be various reasons as to why the iPhone touch screen not working. Maybe the screen has a factory defect or maybe it has garnered too much of dust on it. Therefore, in the following guide, we provide you with several possible solutions that you can apply and see if they help you fix the iPhone screen not responding issue on your device.
Part 1. Basic Tips to Fix iPhone 14/13/12 Screen Not Responding
This section has some very basic fixes that you can apply to fix your iPhone's touch screen. These fixes do not use any tools or any kind of software.
1. Remove your iPhone case or screen protector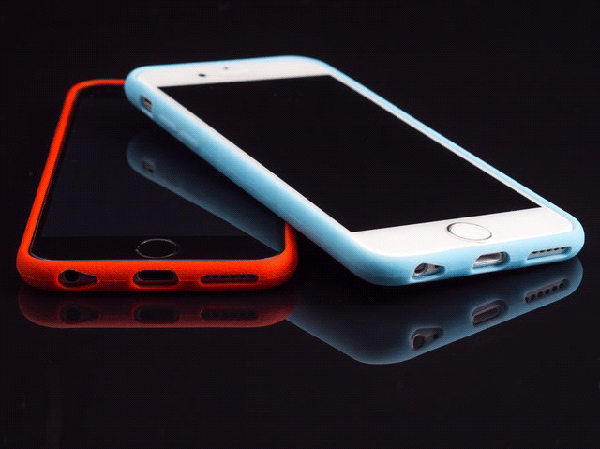 There are numerous cases and screen protectors available in the market claiming to protect the touch screen of your iPhone. However, many of those do not work as advertised and end-up causing issues on your device. If you have installed any protector on your iPhone, it's time to get rid of it and see if it resolves the issue for you.
2. Clean your iPhone screen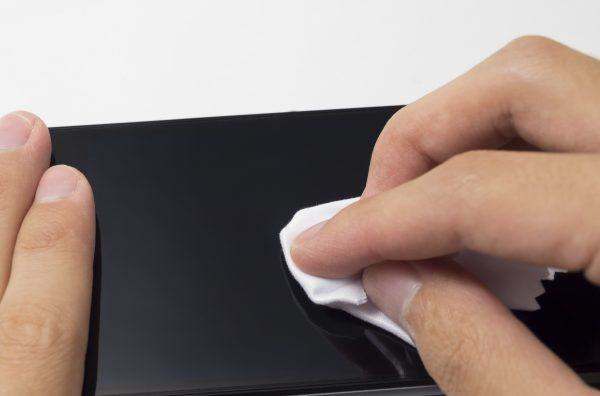 Maybe the screen of your iPhone has not been cleaned for a long time. In that case, get a clean cloth and use it to wipe the screen of your device. Keep doing that until the screen is fully clean.
3. Charge your iPhone with Apple certified charger and cable
Not using original chargers of your iPhone can also cause issues. Therefore, it is always advised that you use the original certified chargers and cables to use with your iPhone.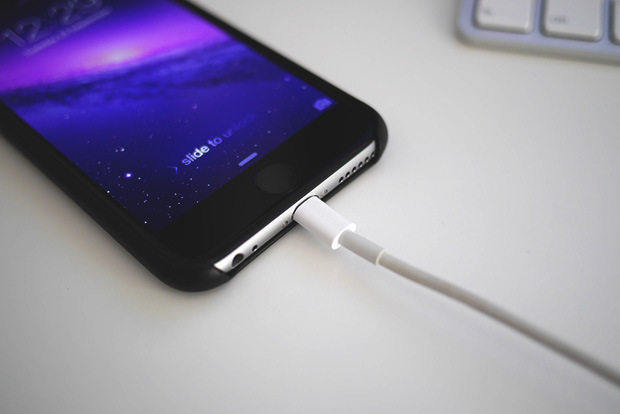 Related Read: How Do You Fix an Unresponsive Touch Screen on iPhone 6
Part 2. Check Software Problems and Fix iPhone Touch Screen Not Responding
If there is an issue with the software of your iPhone, the following solutions will help you out as they deal with various kind of soft issues on your device.
Solution 1. Force Restart Your iPhone 14/13/12
If the normal reboot of your iPhone doesn't fix the issue for you, you can try force restarting your device which should help you get rid of the issue you are facing on your iPhone.
Press Volume Up and quickly release it.
Press Volume Down and quickly release it.
Press and hold down the Power button until the Apple logo is shown on your screen.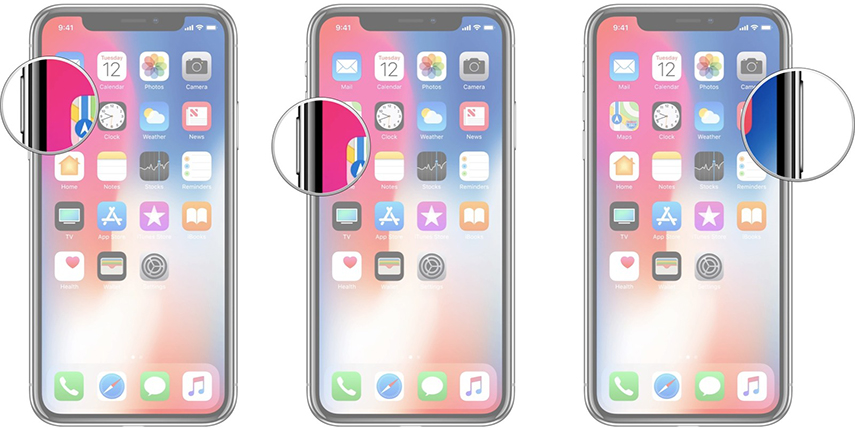 Solution 2. Uninstall Faulty App
If you find that the touch screen of your iPhone only stops responding in a certain app on your device, it may be the app has an issue and you should get rid of it as soon as possible. There are many faulty apps out there and if you have got one unluckily, your best solution is to uninstall it from your iPhone.
Tap and hold on the app and tap the X sign to get rid of the app.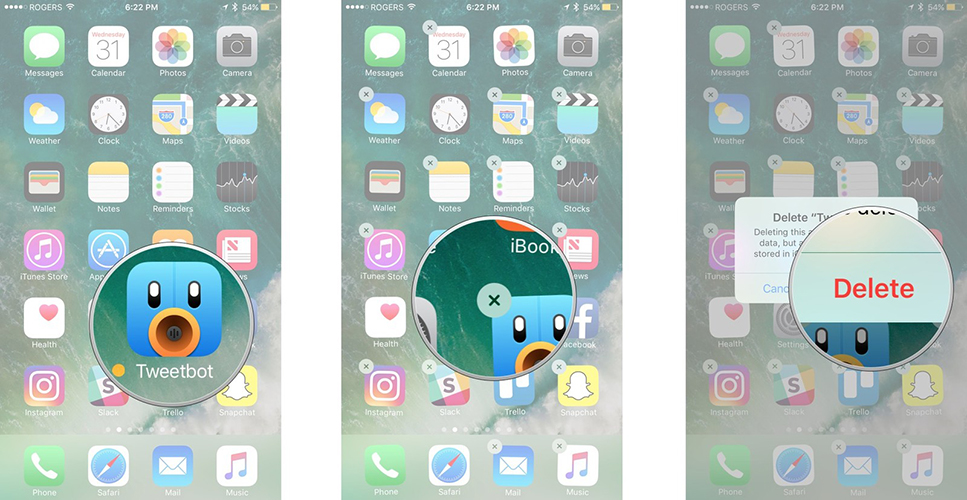 Solution 3. Reset All Settings
Sometimes the touch screen of your iPhone not responding could be the result of a misconfigured settings option. In that case, you can reset all the settings to their defaults and that should resolve the issue for you.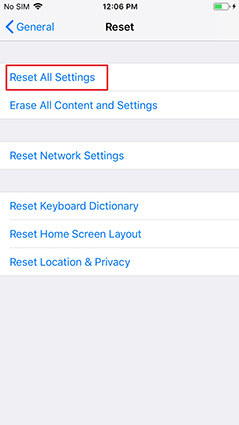 Launch the Settings app on your iPhone and tap on General followed by Reset. Tap on Reset All Settings and your settings will be reset.
Solution 4. Update to the Latest iOS
An obsolete version of iOS could be the culprit of your issue and updating it to the latest version will fix the issue for you.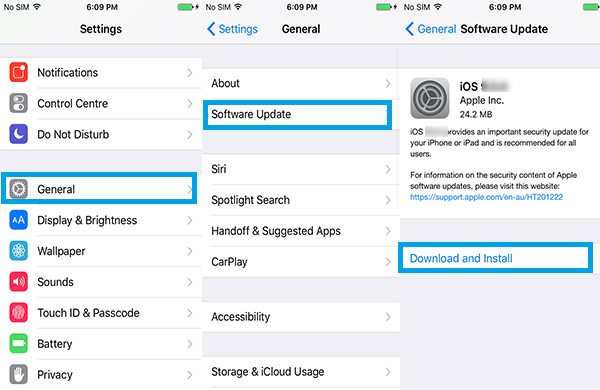 Open the Settings app and tap on General followed by Software Update. Tap on Download and Install to install the available iOS updates on your iPhone.
Solution 5. Fix iPhone Doesn't Respond to Touch At All with ReiBoot (No Data Loss)
If the software issue is serious and the above methods could not fix it for you, you may want to use a third-party software to fix the issue on your device.
Meet Tenorshare ReiBoot, a software that helps iOS users fix numerous kind of issues on your devices. The following is how to use it to resolve your iPhone screen not working issue.
Download and run the software on your computer. Connect your iPhone to your computer and click on 'Start' in the software.

Click on 'Standard Repair' on the following screen.

Download a firmware package by clicking on 'Download' button.

Click on 'Start Standard Repair' and the software will start repairing your device as shown below. You will see the following when your iPhone is repaired.
Your iPhone is now repaired, and the touch screen should respond to your touches.
Part 3. What to Do When iPhone Touch Screen Stops Working After Hardware Damage
If there has been a physical activity that damaged the touch screen of your iPhone, you may need to visit your nearest Apple service center to get your screen repaired. More information about finding a service center is available on the Apple Support website.
Conclusion
If your iPhone screen not responding to touch, our guide above should help you fix the issue and make the screen respond to all the touches you make on it.