iOS 16/17 Battery Drain Fast? 9 Ways to Fix It
by Jenefey Aaron Updated on 2023-09-01 / Update for iPhone Fix
Hi , i've just installed the new ios 16 . It's great and includes bug fuxes , but i would like to delete it , as it drains my phones battery so fast . So i wanna know if its possible to delete iOS 16.
Are you looking for easy and quick fixes for your iOS battery drain? The iOS 16 battery drain is something everyone is experiencing and hence, you need not to worry about. If your iPhone's battery life has been annoying you a little too much lately, it might be the time that you do something to ensure a proper ios 15.4 battery drain fix. Below, we are sharing 9 solid methods to help you with your iPhone battery issues:
Part 1: Check Battery Usage Before iOS 16/17 Battery Drain Fix
Before you take any step towards iOS 16 battery drain fixing, it would be appropriate to check your iPhone battery usage. This gives you an idea of what particular apps in your phone are leading to more drainage and you can do something to get your phone rid of them.
Go to 'Settings'.
Scroll down and tap on 'Battery'. A new screen will appear with details on your battery usage, battery health, and other details.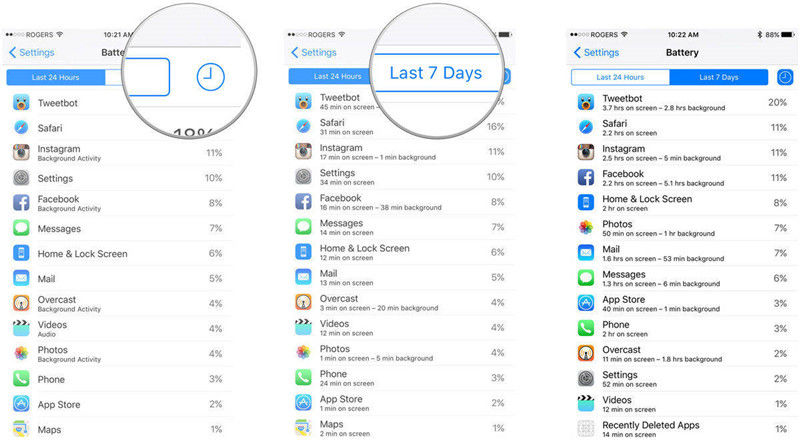 Part 2: 9 Ways to Fix iOS 16 Battery Drain Issues
If your iOS 16 battery drain fast and you are using all the apps that have caused it to drain, then you should do something towards fixing your battery in one way or another. Below are 9 different methods to fix iPhone battery draining after update to ios 15.4 or otherwise. You can go for trying out any one that you think would suit you best:
1. Use Low Power Mode
Using low power mode, you can easily ensure a better battery timing for your iPhone and can stop the battery from draining too quickly. Turning on this mode, your iPhone's usage of power reduces, especially after the battery percentage has gone down.
You can simply enable low power mode from the control center with just one tap. Or do so in another way: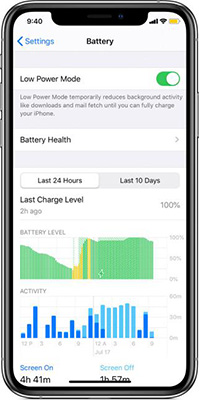 2. Turn off Background App Refresh
Background app referesh lets your iPhone apps refresh for new information and update with network even when you aren't using them. This is often a leading cause of iPhone battery drain and is quite frequent in iPhones after the iOS 16 update.
Go to Settings > General.
Tap 'Background App Refresh' and toggle the 'On/Off' bar and turn the feature off.
You can also choose the apps for which you'd like to turn off this feature.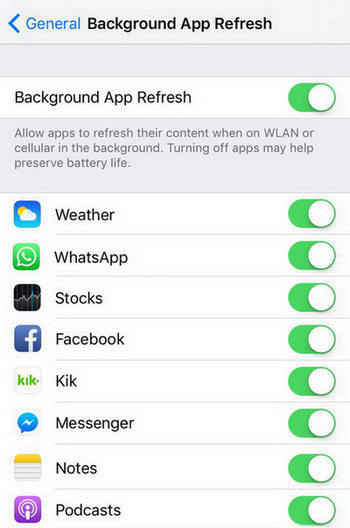 3. Turn off Location Services
Location service, which is needed while using maps, etc in your iPhone, also drains a considerbale portion of your battery. So when it is not in need, turn it off.
Tap on Settings > Privacy.
Find Location services and turn the option off.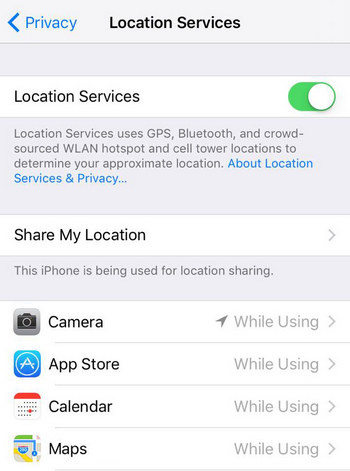 4. Update Apps to Latest
Since you update to the latest iOS 16, you have found iphone battery draining after update. There is a chance that it is because your apps are not the latest version, especially the apps using lots of battery. So if you don't want automatic updates for all apps, manually update all these apps in Settings.
Open App store and tap on your profile icon.
Tap 'update' next to all the pending apps and update them one by one.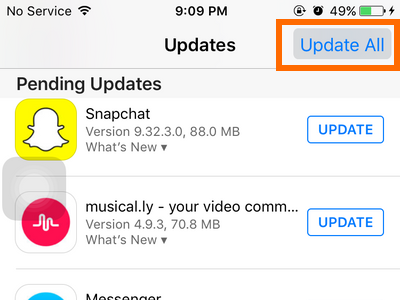 5. Restart/Force Restart iPhone
Sometimes with a simple restart or force restart, your iPhone can fix the iOS 16 battery drain problems. To restart iPhone, you can just swipe it off and turn it on again. To force restart iPhone:
Press and quickly release the volume up and volume down button one by one.
Press and hold the power button.
Release this button when Apple logo appears.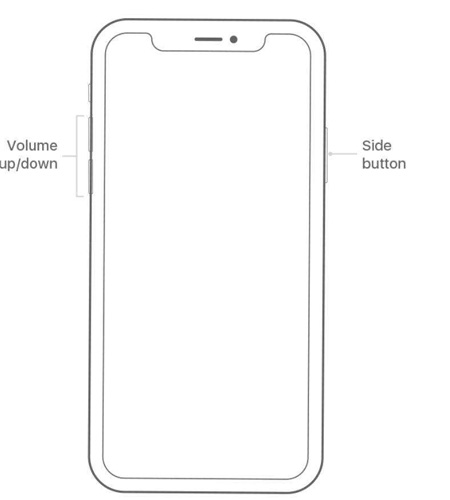 6. Enable Auto-Brightness or Adjust Display Brightness
If you find out that the screen cause much battery drainage when it is on, then you can consider it as the reason of iOS 16 battery drain. Enabling Auto-brightness or adjusting the brightness to make it a bit lower is one of the best quick-fixes for iOS update draining battery. Don't spend extra battery charge on the brightness.
Go to settings > Accessibility and tap Display & Text Size, then turn on Auto-Brightness.
To adjust display brightness, drag the brightness level to whatever you'd like in the brightness bar. Or adjust it in Display & Brightness of Settings.
7. Remove Unused Widgets
iPhone widgets come out when iOS 14 was released and got updated in iOS 16. However, too many widgets on your home screen might also be a cause behind your iphone iOS 16/15.4 battery drain. So you can remove these unused widgets to save battery.
8. Fix iOS Battery Drain with ReiBoot
What if the above 7 ways are not working? Thankfully, we've a professional option to deal with iOS 16 battery drain in the form of Tenorshare Reiboot. This is a pro iOS recovery tool that helps with standard and deep repair of your iPhone and fixes all the iPhone's basic issues within minutes.
Download and install Reiboot on your PC.

Connect the iPhone to it. When the iPhone is recognized, click on Start.

Choose "Standard Repair'. Read the instructions and then again click on "Standard Repair".

Now, click on 'Download' to get the firmware package. It will take some time.

Once the Firmware is downloaded, 'Start Standard Repair' to make your iPhone's battery and other features better than before.
9. Change Battery
Here're your last resort to fix iPhone battery drain if nothing else works. Take your phone to a certified Apple dealership and get a new iPhone battery installed in your phone to enjoy the best battery health.
Conclusion
Choosing the most appropriate method to fix iPhone battery drain after an update is not easy. However, you have to get past this stage if you really want your iPhone to work its best for you. So this is the reason why we gather 9 ways for you to fix iOS 16 battery drain. All the best!
Fix iPhone Stuck and Update Issues without Data Loss