iPhone Widgets All Blank iOS 16/17? How to Fix
by Jenefey Aaron Updated on 2023-07-24 / Update for iOS 15
iOS 16 Widgets Help!! Someone please help me. This is happening a lot lately. My widgets stay blank. All of them even smart stacks. Only one that'll stay loaded is the battery widget. I can't find anything about it yet online."

-- From Reddit
It was in the iOS 14 that Apple decided to include Widgets on iPhones and iPads to customize home screens. This feature got upgraded in the latest update with iOS 16. But some people have been experiencing the problem of 'blank widgets iOS 16/17'. There is a chance you are one of these annoyed users who is now on the outlook for a solution. Well, we have prepared just the perfect list of possibilities and options that you can test out as solutions to your specific problems.
Before Read: What's New with iOS 16 Widgets
Apple added a hand full of new features and updates to the widget section in the most recent iOS update, in order to improve user experience and brings more convenience.
New widgets for Find My, Game Center, App Store, Sleep, Mail, and Contacts.
Suggested screen layouts based on how you use different apps.
Smart Stack automatically chooses to display relevant information from apps in the widget.
Fix Now: How to Fix Widgets All Blank iOS 16/17
Coming back to our original problem of blank widgets. Generally, iOS 15 widgets go blank because they can not source information they are supposed to display. This can alsohappen due to a simple glitch in the widget code as well as bug in the iOS 16. Here are some of our suggestions about what you should try one by one.
1.Remove and Add Widgets Again
Although this sounds nothing more than simple common sense, it is in fact a very useful life hack. If you face the problem iPhone widgets all blank iOS 16, first remove the wrong widgets and add them again.
In the Home screen editing mode, remove the widget by a simple tap on the small '-' on the top left corner of the widget. Then add the widget to your screen once again by clicking on the '+' sign.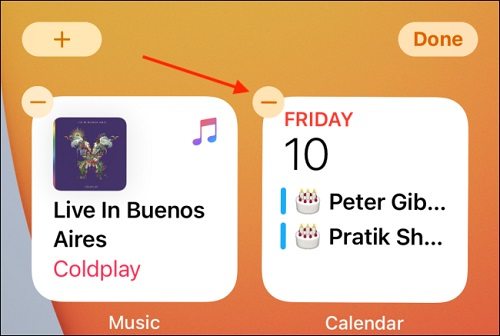 2.Reinstall the Apps of which you Add Widgets
Not all apps are built with a 100% accuracy. There is a strong possibility that there a blank widget from your screen is because there was a bug that stopped the app from providing the required data. Again, uninstalling and reinstall the app does not seem much but in fact, it resets the app from scratch and can possibly prevent it from happening again. This should solve your blank widgets problem, quite easily.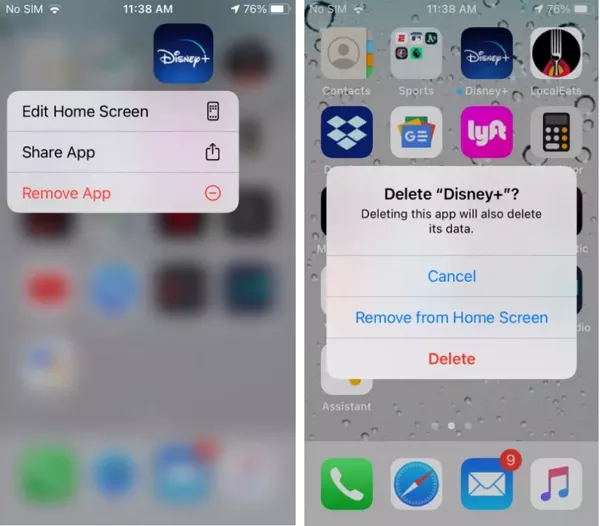 3.Turn on Background App Refresh
When you have an application opened on your iPhone, the app is running actively in the foreground and using the available resources to obtain and deliver information that it needs. To make sure it is also available after you close the app, you have to turn on Background App Refresh.
Now if you have turned the Background App refresh off for the app, the widget is automatically not going to get any data and resultantly, you will see a blank widget. The simple solution to this problem is to go the Settings > General > Background App Refresh, and turn it on. Don't forget to toggle the app of which you add a widget.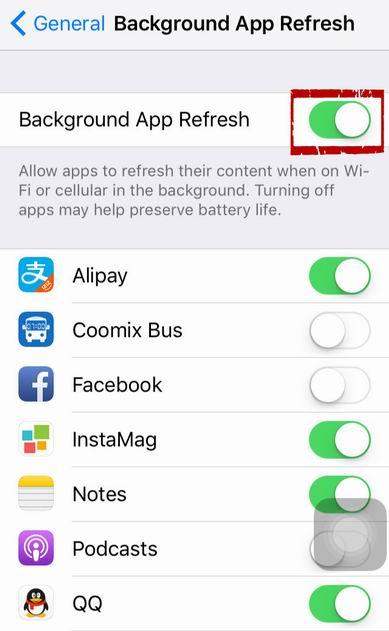 4.Check App Settings
Some apps need specific settings for them to work. For example, location service needs turning on while you using the Maps or Weather apps. Others like notification, accounts are also needed. If you meet blank Widgets on iPhone iOS 16/17, check the app permissions first whether you have allowed the required permissions and then if you have actually turned on that feature.
5.Restart the iPhone
If you ever face any problem that you are unable to troubleshoot, restart your iPhone. Having bad internet, restart your phone; phone got stuck, restart your iPhone; seeing blank widgets on the screen, restart your iPhone. Restarting will run the device from scratch and can possibly result in avoiding the situation the second time.
You can choose to power off your iPhone and turn it again, or just force restart it.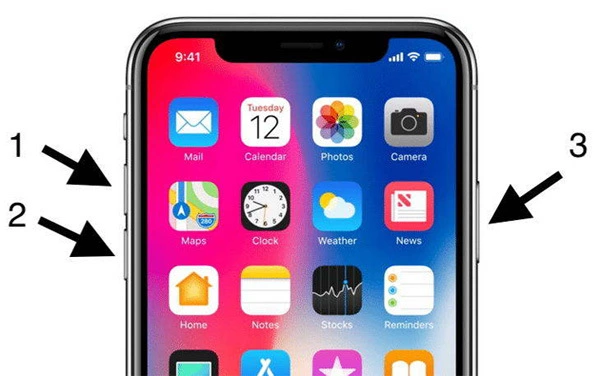 6.Fix Widgets Blank Stuck Problems with ReiBoot
Your problem should have been solved by now but in case it hasn't, it means that there is an issue embedded deep. Still stuck on the blank widgets iOS 16? Possibly, it may have system problems with iOS 16 update. And ReiBoot can be quite helpful in this regard. It is a powerful recovery tool aiming to help iPhone/iPad fix system issues like stuck problems.
Download and install Reiboot on your Mac or PC. Open the app and connect your iPhone. Click 'Start' to begin.

Select 'Standard repair' and it will initiate downloading the firmware on your device.

Download the latest iOS package, and you might need to be a bit patient. Once it is installed, Reiboot will start the Standard repair process.

Wait patiently as the Reiboot does the magic. Once it has been completed, your problem of blank iOS widgets will be gone for good.
Conclusion
iPhones are easy to use but they can be a bit stubborn at times. These were some of the things you should try if you ever encounter a 'blank widget iOS 16' problem ever and we are sure one of these will be the solution you needed.