Does Apple's CSAM Detection will Really Serve for Its Original Purpose?
by Anna Sherry Updated on 2021-08-30 / Update for iOS 15
There is a new set of technological measures have been introduced by Apple to prevent child abuse. Machine learning will be used in the opt-in setting in the family iCloud accounts to detect any nudity in the images. The system will block such shots from being received or sent, display warnings, and alert the parents that the child has sent or viewed them.
Apple has clarified that none of these features endanger the user privacy for dealing with the CSAM. Clever cryptography will be used for the iCloud detection mechanism to prevent the scanning mechanism from accessing any images that are not CSAM. Apple is sure that the new system could play a significant role in child exploitation, as it can disrupt any predatory messages, and it includes endorsements from a number of cryptography experts.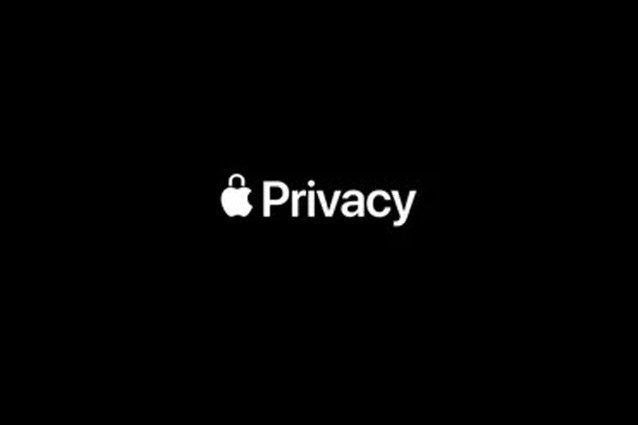 Part 1: What is Apple's CSAM Detection?
Basically, there have been three separate updates announced by Apple, and each of these is related to child safety. CSAM is the most significant one of these updates, as it has been able to get plenty of attention, and it is a particular feature that is able to scan the iCloud photos. This feature can compare the users' images against a database of the material identified previously. A review process is triggered when a number of specific images are detected.
Apple will suspend the iCloud account if the images happen to be verified by the human reviewers, and this will automatically be reported to NCMEC or National Center for Missing and Exploited Children. There are also communication safety features for the messages app that will enable the app to detect when any photos are sent or received by children that are sexually explicit.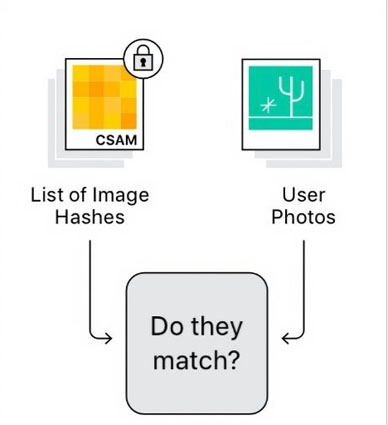 There will be a warning upon receiving the explicit image by the messages app for the children who are older than 13. Other than that, Apple is also updating its research capabilities and Siri to intervene in queries regarding CSAM. Siri will be able to provide links to the resources if one needs to know how to report the abuse material.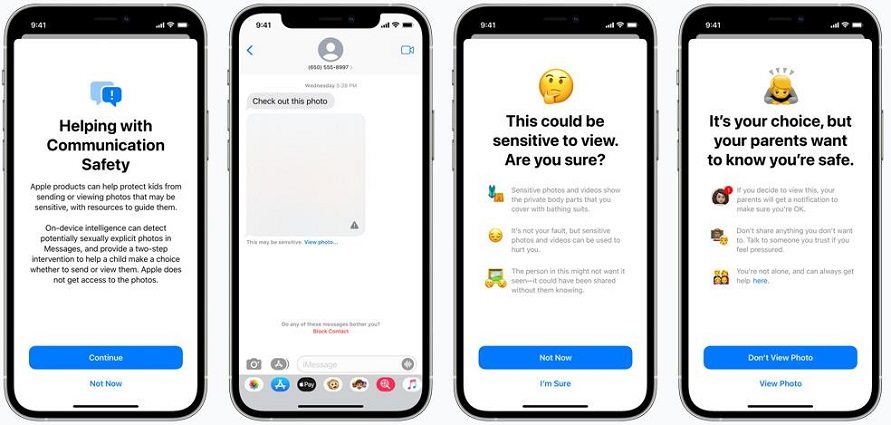 Part 2: Why Apple's CSAM Appears Controversial?
Although many people mostly agree that this particular system is appropriately limited in scope, a number of watchdogs, experts, and privacy advocates are basically concerned about the system's potential for abuse. A number of Cloud storage providers like Microsoft and Dropbox are already performing image detection on their servers. Therefore, many people agree and disagree and even think of switching to Android phones if things continue. Also, there are various disputes about the Apple CSAM; so, different people have given mixed reviews.
1. People Who Agree
Benny Pinkas is a Cryptographer at Israel's Bar Ilan University and believes that the PSI system by Apple offers a superb balance between utility and privacy. To him, it can be constructive to identify any CSAM content while keeping user privacy and minimum false positives.
Julie Cordia is the CEO of a child safety advocacy group named Thorn and believes that this move by Apple helps to bring people closer to justice, especially for those survivors whose traumatic moments have been disseminated online.
Cryptographers and computer scientists like David Forsyth, Dan Boneh, and Mihir Bellare view that this system can significantly increase the likelihood that different people will be found owning or using CSAM. Therefore, the harmless users will be experiencing a minimal loss of their privacy.
2. People Who Disagree
Nadim Koeissi is a cryptographer and the founder of a firm known as Symbolic Software. To Koessi, the idea that your personal device scans and monitors you based on some objectionable content criteria and then reports it to the authorities can be quite a slippery slope.
Kendra Albert is a Harvard Cyberlaw Clinic instructor who has raised her concerns regarding the notifications. She believes that this could end up having queer or transgender kids, as their parents will be encouraged to snoop on them.
A Professor at the Stanford Internet Observatory named Alex Stamos questions the capability of Apple to operate with the encryption specialist community. He thinks that Apple has busted into the balancing debate and has pushed people to the furthest corners without a discussion or a public consultation.
3. Other Disputes about Apple's CSAM
Princeton University has two academics who claim that they definitely consider Apple's CSAM to be vulnerable as they have previously developed one like that. According to them, the system worked the same way, but they had quickly spotted a glaring problem.

The Washington Post has published an editorial in which a couple of researchers claim that they spent two years developing a CSAM similar to Apple. The story has taken quite a dramatic twist after Apple's admission that it has been running CSAM for the past three years. Therefore, they consider it a severe warning for millions of Apple iPhone users.
Part 3: Can I stop CSAM Detection?
There are many iPhone and iPad users out there who might be worried about the detection feature that may soon be rolling out when the next major update of iOS and iPadOS will occur. There is still an option that is available to stop Apple from scanning anyone's personal photos. It is worth noting that this CSAM tool only looks into those images that you upload on iCloud. In order to make things clear, no photos will be scanned by the detection system that the user will send through end-to-end encrypted apps like Whatsapp or Telegram. But still, it might be contrary to the early warnings, which say that it may be able to infiltrate end-to-end encryption, thus making it a proper function.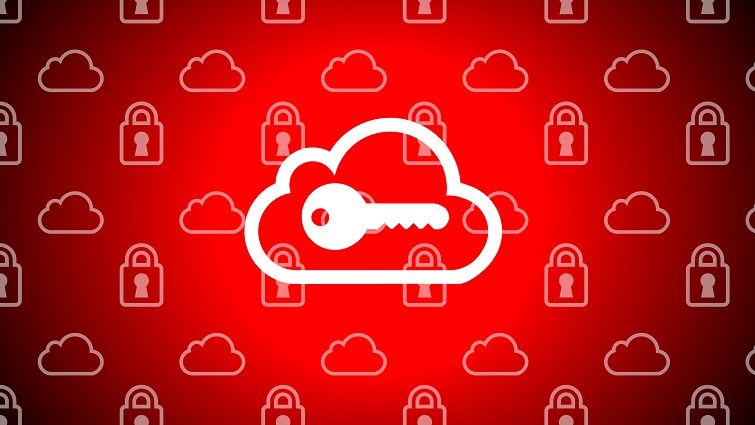 If you've already syned photos to iCloud and would like to stop the detection tool from scanning the photos, you need to take the following steps:
You can start by going to the Open Settings app, then go to the Photos section.
You will need to Toggle the iCloud photos to disable syncing these photos to the cloud.

To get the media from the iCloud library, you will just be required to click on 'Download Photos and Videos'.
Part 4: What's the Apple's Latest Response to CSAM Controversy?
There is a strong denial from Apple regarding degrading any privacy or walking back to any previous commitments. A second detailed document has been published by the company in which it addresses most of the claims. Apple still emphasizes that it only compares the user photos against any collection of child exploitation material that is known. Therefore, a report will not be triggered if there are one's own children's photos.
Apple has also clearly said that the odds of a false positive are one in a trillion when someone considers the fact that a certain number of images are required to be detected for triggering a review. Although Apple has not provided much visibility to the outside researchers about how all of this works, yet they are basically saying that we need to take their word on that.
Furthermore, Apple is saying that the manual review relies on human reviewers, and it is able to detect if CSAM was on a device because of any malicious attack. The company will be refusing to cooperate with the governments and the law enforcement agencies because, in the past, many institutions have asked them to make changes to degrade user privacy.
Conclusion
For the past few days, Apple keeps on offering clarity regarding the CSAM detection feature that it has announced. It has clearly been said that CSAM applies only to the photos stored in iCloud and not the videos, while the company also defends its CSAM implementation as privacy-friendly and privacy-preserving as compared to the other companies that are offering it. However, the company has also acknowledged that a lot more can be done in the future and the plans can be expanded and evolved over time. Further explanations about CSAM are coming over time, so we can wait for them to get more clarity.
We value your opinion on the latest developments regarding CSAM that Apple has made, and therefore, we would like you to give your comments below on the Child Safety updates by Apple.