Before you make the jump from iOS 8 (or earlier) to iOS 9.3/9, it's a good idea to make sure you've got a full backup of your iPhone, iPad or iPod, just in case something goes wrong. The focus of this post is how to backup iPhone, iPad and iPod before iOS 8 update. You can back up with iTunes, iCloud or back up data to computer without iTunes and iCloud.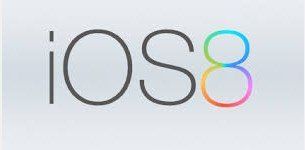 How to Backup iPhone, iPad and iPod with iTunes and iCloud
Apple provides you 2 ways for backing up iOS data: iTunes backup and iCloud backup. To back up iPhone, iPad and iPod before iOS 8 upgrade with iTunes or iCloud, check the following posts for detailed steps.
Note
: iTunes and
iCloud
each has its limitations, make sure you are aware of these limitations before you move.
iTunes backup: The backup file is a kind of SQLITEDB file which is not readable. In another word, the backup file can't be read. You have to restore iDevice from iTunes backup in order to access data in the backup. And this process will overwrite all the current data and replace them with that in the backup.
iCloud backup: You have 4GB free space if you choose to back up with iCloud. This is usually not big enough to back up all your data, especially if you have tons of photos and videos. For extra space, you need to pay annually.
How to Backup iPhone, iPad and iPod to Computer/iTunes (without iTunes and iCloud)
Of course you could also back up iOS device without iTunes or iCloud. iAny Transfer, a powerful tool that enables you to easily backup iPhone, iPad and iPod files (including contacts, SMS, bookmarks, music, video, iBooks, etc.). You can backup iOS data to computer as readable files, to iTunes, or to computer as unreadable files which you could later restore to your iOS devices. We'll take the iPhone 5 for an example and show you how to backup iPhone to computer/iTunes before iOS 8.2/8.1/8 upgrade. Steps for iPad and iPod are the same.
Free Download
For Win 10/8.1/8/7/XP
Secure Download
Make sure your iPhone is switched on and connect it to PC with a USB cable. Then launch iAny Transfer on your PC. After scanning iPhone, all data on iPhone will be displayed on this list. Select a category and check needed files. Then you can click "Computer", "iTunes" or "Backup", which helps to back up differently.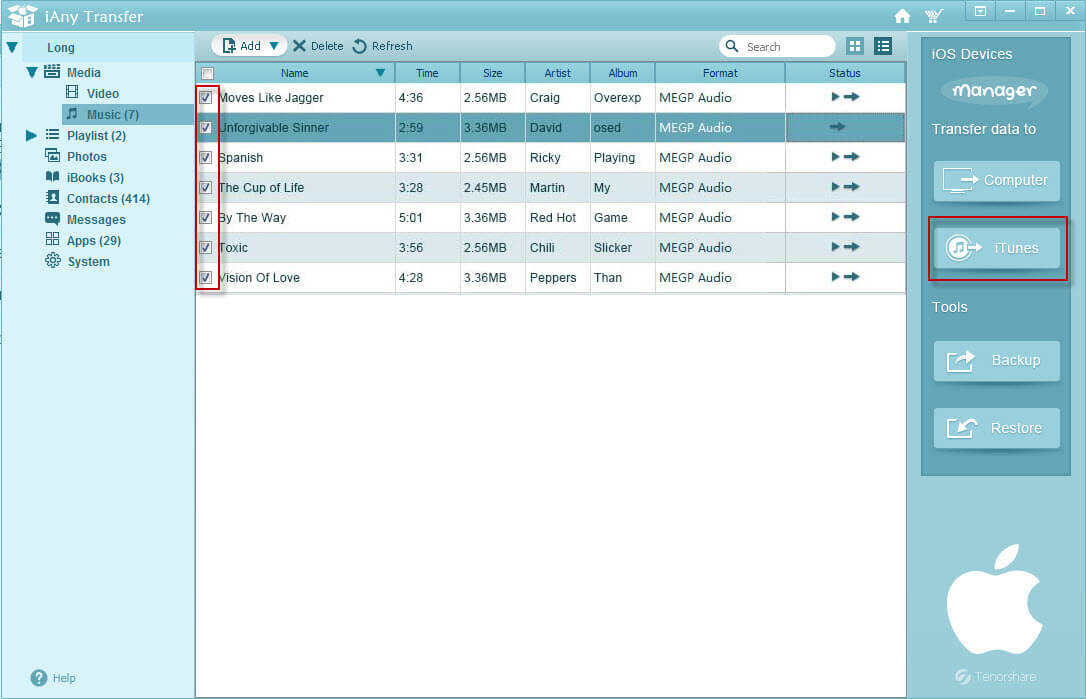 1. Computer: This way of backup actually transfers iPhone, iPad and iPod data to computer. The backed up files could be saved in readable formats for viewing on your computer. Text files can be saved in 3 formats: .xls, txt and .xlm. Media files like photos and videos will be saved in original formats.
2. iTunes: This kind of backup share the same feature of iTunes backup. The only difference is that you don't need to open iTunes, but open iAny Transfer instead.
3. Backup: Your data will be backed up to an unreadable file similar like iTunes backup file. iAny Transfer will keep the backup file every time you created, instead of keeping only the latest one.
If you've done with the backup, you can go forth and upgrade to iOS 8.
Free Download
For Win 10/8.1/8/7/XP
Secure Download
Related Articles

How to Enter iPhone DFU Mode, Learn more from:
https://www.tenorshare.com/topics/iphone/fix-iphone-ipad-ipod-stuck-in-recovery-mode-when-trying-to-enter-dfu-mode.html
comments powered by