[2023] Quick Guide: How to Fix iOS 15.7 Software Update Failed
by Sophie Green Updated on 2022-09-20 / Update for iOS 15
I tried to install latest iOS 15 update but my iPhone eventually showed an error of software update failed. Can I resolve it?

---An user from Apple Community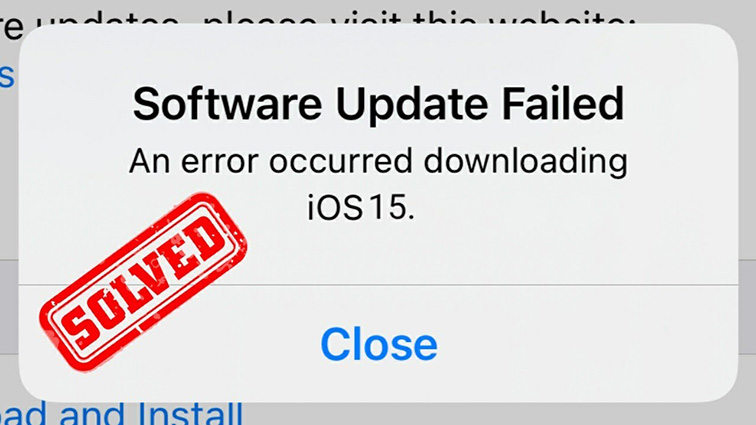 Now, the new version iOS 15.7 will be released soon which is bringing many new exciting features to iPhone users. However, there are many complaints of iOS software update failed or similar issues which many iPhone users reported while updating their phone to the newest iOS version.
How Do I Fix Software Update Failed iOS 15.7
Most of the iPhone users face this common problem of iOS software update failed. Many users reported that when they download iOS 15.5 software updates, it takes so long and shows an error message "iPhone software update failed" Well! Getting such messages saying iPhone could not be updated or an unknown error occurred leading towards software update failed is pretty common.
So, if you have encountered similar errors installing iOS 15.7 software update, then hold on here because it's common. You don't need to stress about it, just read this article till end to know how to fix software update failed errors.
Method 1: Check If Your Device Supports iOS 15.5 When Software Update Failed
To update your phone to the new iOS 15.5 version, you must check the compatibility of your mobile with the updated version. Few updates are only available on few iPhones so make sure your device is included in the iOS 15.5 supported devices.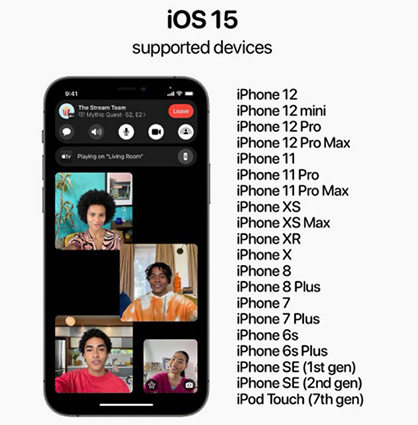 Method 2: Check Network Connection If iOS Software Update Failed
You must have a stable network connection while installing new software update. Unstable network may be a reason that you are receiving iOS software update failed error messages. You need to make sure you have stable wifi connection.
Go to Settings> Tap Wi-Fi>Change a stable Wi-Fi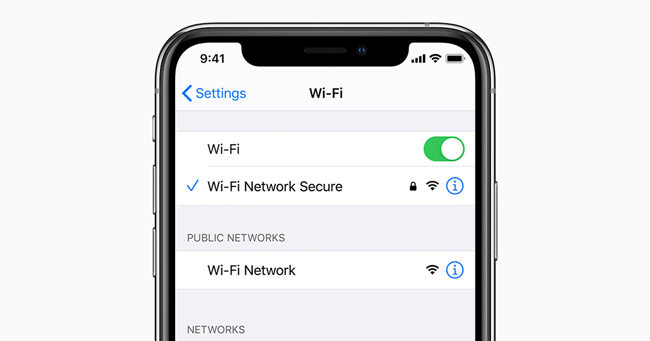 Method 3: Delete Previous Updates Firmware
Mostly software update failed error message comes due to the already downloaded iOS setup file. Sometimes this file can't start the installation process which means problem is with the corrupted or incomplete/incompatible iOS 15.5 software update file. You should delete the iOS 15.5 software update file and restart the update again.
Go to Settings > General > iPhone storage.
Find the update file and tap it.

Click "Delete Update" to remove it.
Method 4: Free Up Storage
Installing iOS updates requires sufficient free space on your mobile to go ahead with the installation process. Make sure you have ample free space. Most of the times installation of iOS software fail due to insufficient memory and an error message pop up to indicate the less storage to go further with the installation process. You better make sure before installing new update that you have at least 5GB free space.
Go to Settings > General > iPhone storage
Find the useless or duplicated songs, files, messages, or infrequently used apps and delete them.
Method 5: Use iTunes to Update Your Device
If you are still unable to install iOS 15.5 on your device, then you must give a try to iTunes to update your device. This can be an easy and hassle free option to opt for. This is possible a great alternative to install iOS 15.5 after trying above all the methods to resolve the installation error on iPhone.
Install the latest version of iTunes on your computer and run it.
Launch iTunes and connect your device via USB.
Select your iPhone.
Click device summary and check for updates.
Click download and update button.
Method 6: Force Restart Your iPhone
Restarting your iPhone can also be a solution to bring everything back to track. When you restart your iPhone, its deletes all the junk files and fixes many vigorous problems. So, better late than never.
For iPhone8/X/XR/XS Max or later:
Press and release the volume up button quickly.
Press and release volume down button quickly.
Press and hold the side button until you see the Apple logo on screen. Use side button to turn on the iPhone.
For iPhone 7/7 Plus:
Press and hold volume down and power button simultaneously until you see Apple logo.
For iPhone 6S plus or earlier:
Press and hold the sleep button and home button and quickly release them when Apple logo appears on screen.
Method 7: One Click to Fix iOS Software Update Failed via Tenorshare ReiBoot
At the end if none of the above mentioned methods worked to resolve iOS software update failed error message then you better try this last method. Tenorshare ReiBoot is an excellent iPhone recovery mode tool which offers the troublesome free professional iOS repair solutions. With its standard mode repair, you won't loss any mobile data and all the repair would be done in an effective way.
Download and install ReiBoot on your computer. Then, open Reiboot on your computer and connect your device with computer.

Go to standard repair mode.

Download firmware package according to your iOS version.

Click Start Standard Repair to fix iOS 15 or iOS 15.7 software update failed.

Restart your device after the process is finished.
What's more exciting about Tenorshare ReiBoot tool is it supports all the iOS software version including the latest iOS 15.5 versions. It can solve your iOS software update failed error literally in no time.
Why iOS 15.5 Is Not Installing
If you are unable to install iOS 15.5 on your device than there are many possibilities which hinder its installation.
Your phone can be incompatible to iOS 15.5 which does not support this version.
Your phone may not have enough space to download iOS 15.5 software.
You also need to make sure that your iPhone is connected to stable Wi-Fi and has enough battery life to complete the installing process.
You can also restart your iPhone and attempt to update again. There are chances that network settings cause the problem of unable to install iOS 15.5 on your iPhone.
You much check the network settings and make sure that you have a stable cellular network connection.
Bonus Tip
If you have not backed up your iPhone from a long time, then you must do it before installing iOS 15.5 or any new update. Because most of times, when you attempt to update your iPhone, there are chances of data loss including photos, contacts and other important files after the update. So it's better to back up your iPhone first.
Tenorshare ReiBoot is an excellent recovery tool which provides reliable software update without any data loss with its standard recovery mode. All you need to do is download it in your computer and follow the steps to solve these common problems.