If you have received any one of these alerts listed below when you are trying to download an app or purchase music on your iPhone and iPad, then you are not supposed to miss this post, which aims to fix your Apple ID disabled/locked error so you can login and get back to using your device.
"This Apple ID has been disabled for security reasons"
"You can't sign in because your account was disabled for security reasons"
"This Apple ID has been locked for security reasons"
Before jumping to the solutions, we'd better figure out the possible reasons that might lead to this issue, let's check it out.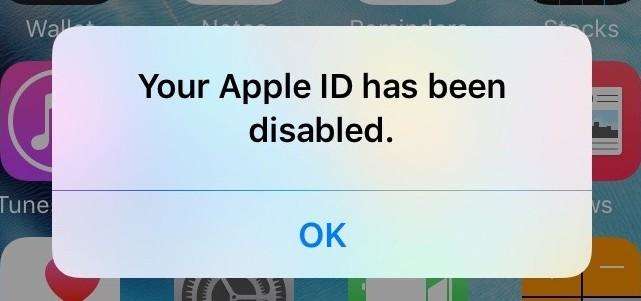 Part 1: Why Apple ID Disabled?
Most of time, your Apple ID gets disabled or locked are because
You entered an incorrect password or security questions too many times in a row. It's especially frustrating when you remember your password later that day.
You haven't used your Apple ID for ages. When Apple changes the requirements for passwords or security questions, your Apple ID may be disabled until you log in and update your information.
You change Apple ID and password frequently on your iDevice, Apple may think your iDevice's Apple ID existing security threat.
Part 2: 2 Options to Fix "Your Apple ID has been Disabled" on iPhone
Below we will show 2 commonly used ways to help your unlock disabled Apple ID on iPhone 7/7 Plus/6s/6s Plus/6/6 Plus/5s/5 (iOS 11 supported).
Option 1: Reset Your Apple ID Password On Apple's Website
When your Apple ID is disabled or locked, the easiest way to fix your disabled Apple ID is using web browser like Chrome, Firefox, IE and etc. on your computer and visit Apple account recovery system (appleid.apple.com) to reset your password. Here's how:
Step 1: After you visit Apple's website, Write down your first name, last name and Email address. After writing down your details, you will need to click on the Continue button.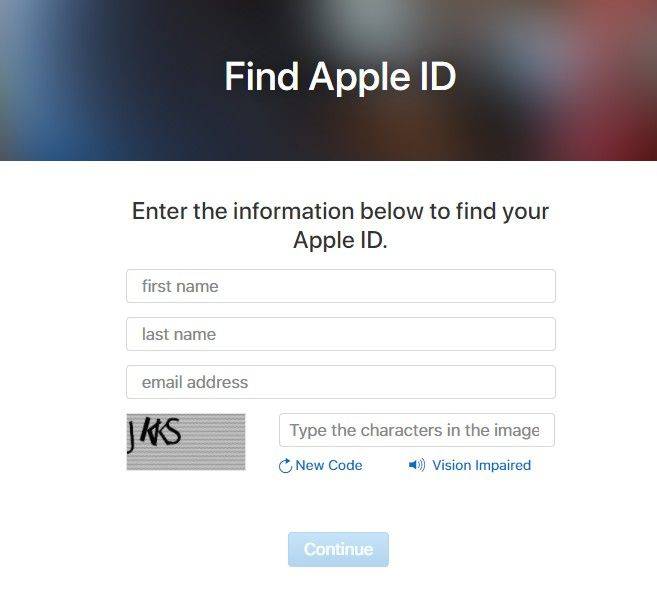 Step 2: On the next screen, you can select that either use your Email address to receive a password, or you can answer the security questions to unlock your account.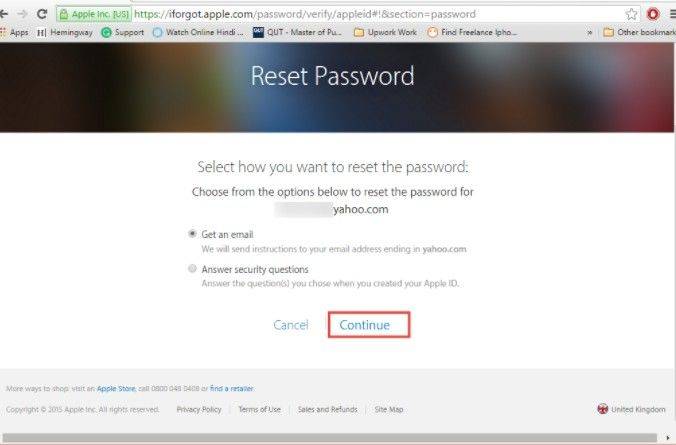 Step 3: In your Email, Click on the Reset Now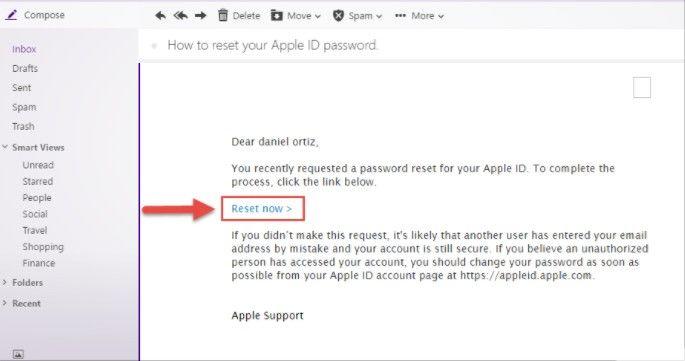 Step 4: Write down the new password and click on the Reset Password. Please note that the new password is different from the password that you used last time with your Apple account.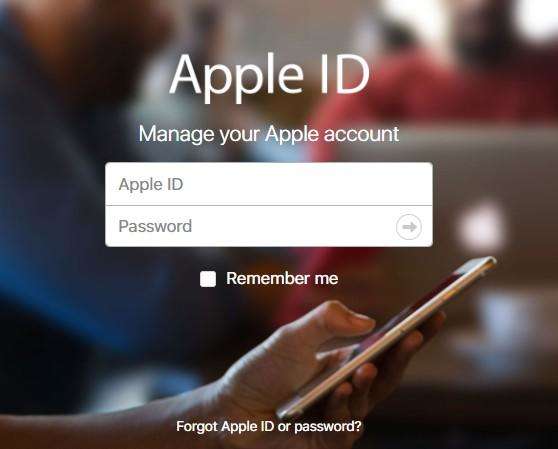 After you are done, return to Apple's website and you'll be prompted to update your security questions. Just follow on-screen instruction to complete.
Option 2: Contact Apple Support Directly
If you still have trouble getting your Apple unlocked, which usually shouldn't be the case if you're the true owner of the Apple ID, you have another option: call Apple and have them assist you over the phone or starting a online chat. But it's not so easy as we imagined. Apple's employees have a strict policy when it comes to trustworthiness. If you insist on talking to a person at Apple, you just need to visit getsupport.apple.com then select Apple ID and choose Disabled Apple ID. After that you can set up a call with an Apple employee, start an online chat session, or email Apple support, depending on the time of day.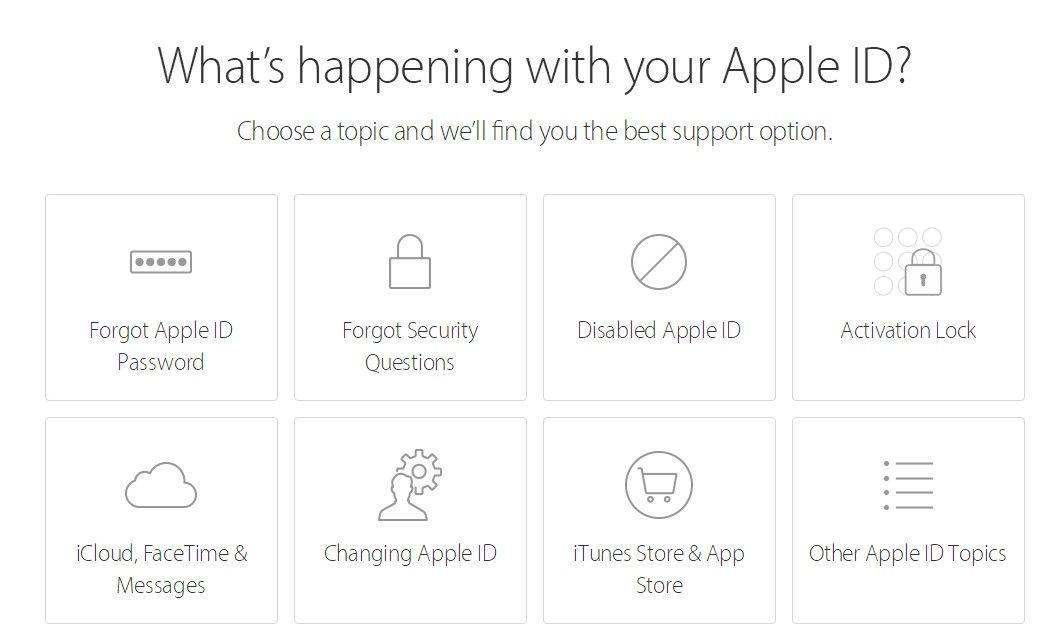 Hopefully, one of the options listed can enable your Apple ID. If the issue still cannot be resolved and you cannot download any Apps on your iPhone, here we will introduce you another way to have Apps installed on your device without Apple ID using Tenorshare iCareFone. You can transfer the downloaded App on your computer to your device with File Manager feature of Tenorshare iCareFone. No need to enter Apple ID and password! Can't wait to try it out? Just get one soon!
Free Download
For Win 10/8.1/8/7/XP
Secure Download
Free Download
For macOS 10.13 and below
Secure Download
Related Articles
comments powered by