Best 5 Ways to Remove Apple ID with/without Password
by Anna Sherry Updated on 2019-07-25 / Update for Apple ID
When you buy an iOS device or a Mac you have to register with you proper credential and afterward you will receive an Apple ID. This Apple ID is very important in terms of everything. It is basically an all-access pass. Your Apple devices will get associated with the Apple ID and iTunes automatically. It has several uses like you can download music, watch TV shows, and movies etc. But it is actually a bit difficult to remove the Apple ID from your device or remove the associated devices. The main problem is that not a lot of users have the knowledge about its details and does not even know how to delete Apple ID. The article below will provide with all the necessary details.
Part 1: Preparing to Delete your Apple ID
No matter the kind of device you are using, your first priority always was and will be the safety of your data, this is the reason all the manufacturing companies of smart devices are constantly suggesting the users to back up their files frequently.
It is all the more important if you are using an iOS device. Even the company educates the users on the importance of backing up the data. Keeping that in mind, Apple had introduced the apps like iCloud and iTunes; so that the users can easily backup data from their device and store them in their cloud account or on a separate device.
Unfortunately, those official apps have failed to keep up with the modern enhancements, and the company kind of gave up on those apps. They haven't received any recent updates and for the most parts, the apps are filled with glitches. So, in order to safely back up your files, you should stop depending on the official apps, you will face several obstacles and possibly lose your files during the transfer process. Instead, you should use professional programs that are designed with enhanced features and top class security features with the intention to safely back up files from the iOS devices. One of the best in the field is Tenorshare iCareFone - Best Free iOS Backup Tool; it is a free program with advanced options of selective backup and restoration of files.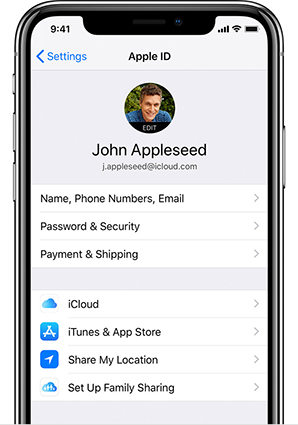 Part 2: How to Delete Apple ID Account on iPhone(Password is Required)
You can easily delete your Apple ID account from your iPhone. Here's how to delete Apple ID account;
Step 1: Form the Settings of your iPhone go to "Data and Privacy". It is a webpage login.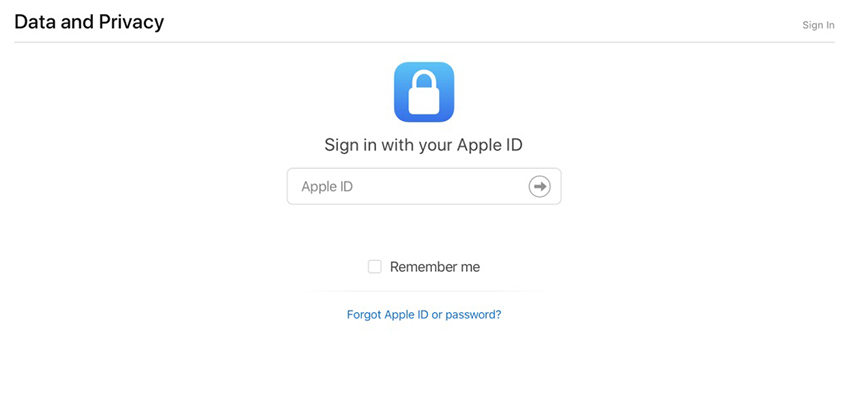 Step 2: Now, sign in to the account you need to delete.
Step 3: Click on "Request to delete your account".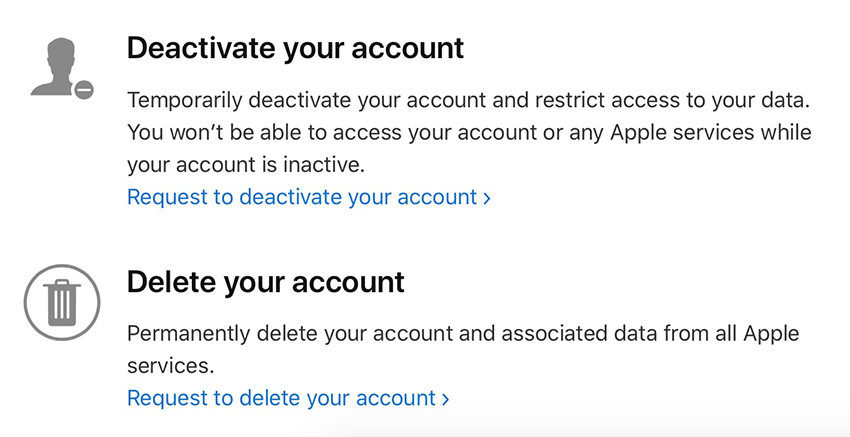 Step 4: You need to be very sure that you want to delete that account. So, double check everything like the associated backup files and any available subscriptions.
Step 5: Now, choose a random reason for deleting your account and click "Continue".
Step 6: Then, just follow the instruction on the screen to permanently delete your Apple ID account.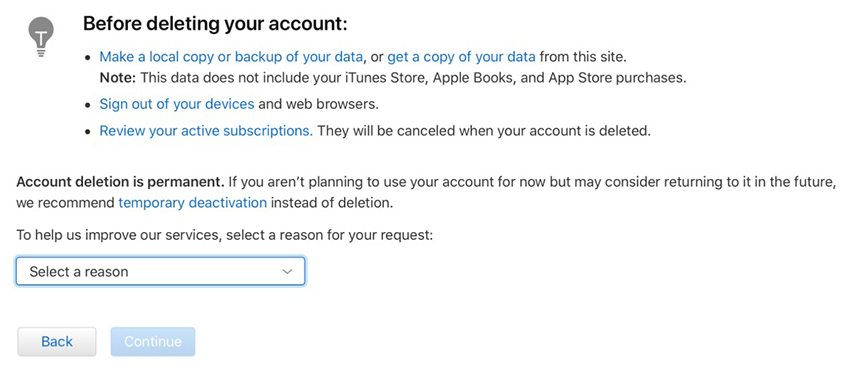 This is a very effective procedure that will result in permanent deletion of your Apple ID account but you definitely need to know your password, as you have to provide it during the procedure.
Part 3: Remove Apple ID from iTunes on PC/Mac(Password is Required)
The removal of Apple ID from iTunes on your Mac device or PC can be done via a very simple procedure. The procedure is known as Deauthorization.
Deauthorizing iTunes from your Mac is very important as you are only allowed a certain number of devices to get connected to the iTunes library. The procedure is as follows;
Step 1: Run iTunes and go to Store. Now navigate to "View My Account".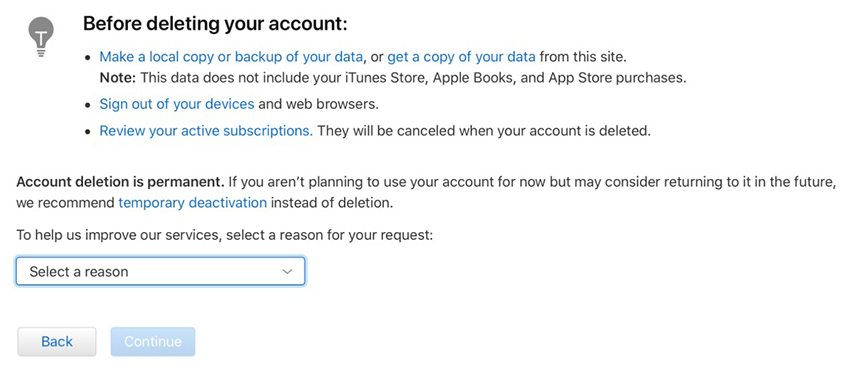 Step 2: Put in your password.
Step 3: Tap "Manage Devices" under iTunes in Cloud. Now, remove all devices associated with the account.
Step 4: Tap Done.
Step 5: Now, again go to Store and then click "Deauthorize This Computer".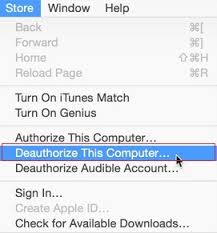 Step 6: Finally "Sign Out".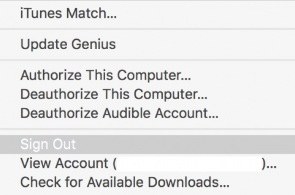 Part 4: How to Delete Apple ID from iPhone(Password is Required)
If you need to remove your Apple ID from your iPhone then you can do it very easily from the settings of the device. It is a very simple procedure which is detailed below(Password must be required);
Step 1: Open your iPhone and go to Settings. Tap on the account with your name on it, ta the top.
Step 2: Now, you need to scroll down and tap on iPhone from the listed devices and select "remove from Account".
Step 3: Now, you need to go back to the Apple ID page and Sign Out.
Step 4: Just tap on "iTunes & App Store" and then tap on the Apple ID to sign out.
Step 5: Now, you need to go to "Music" from the Settings. Scroll down and find "Home Sharing", then tap on the Apple ID to sign out.
Step 6: Lastly, you need to go to Settings, followed by "Messages" and then "Send & Receive" and then tap on Apple ID to sign out.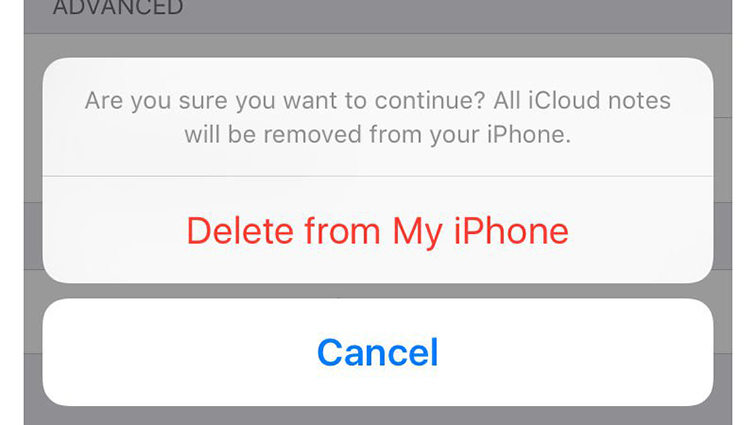 Part 5: How to Delete/Remove Apple ID from iPhone/iPad/iPod without Password
If the conventional methods to delete Apple ID from iPhone are not working for you then you can always install a professional program to permanently remove the unwanted Apple ID. If you were able to get a good program then you will be able to do the same without even using your password.
So, if you are looking for an exceptional program that will help you to delete the Apple ID from your iOS devices then you can use Tenorshare 4uKey. It is an exceptional tool with the help of which you will be able to remove the ID without using the password of your device.
So, here's how to delete Apple ID from iPhone without the password;
Step 1 Step 1: You need to download and install Tenorshare 4uKey software on your computer.
Step 2 Then, connect the iOS device to the computer. The iOS device will get detected immediately by the program and after that click "Start" from the main interface.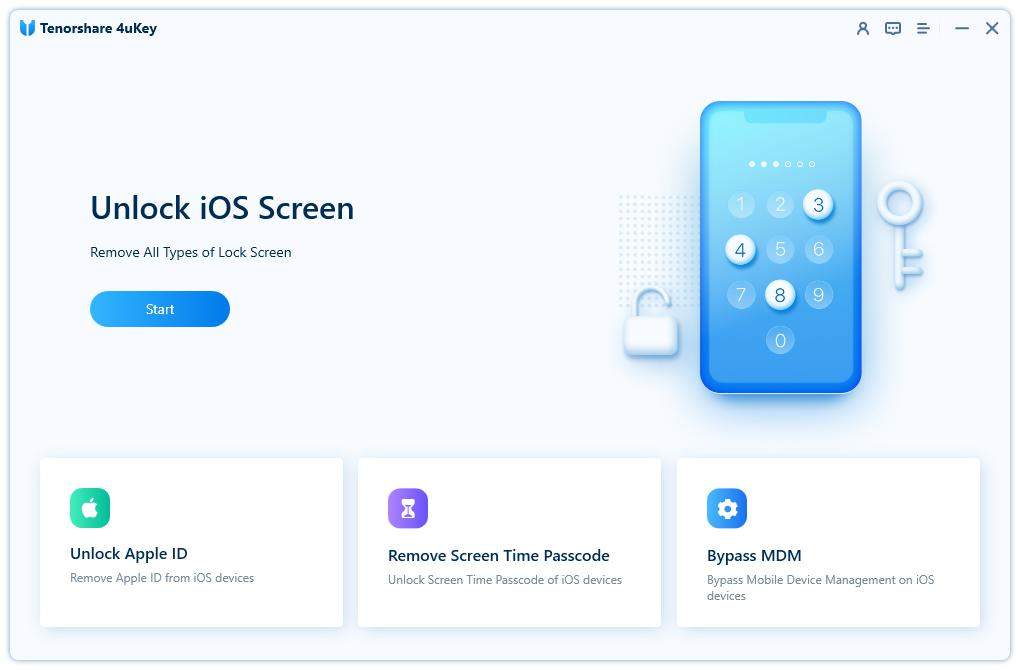 Step 3 Now, you will be prompted to download the firmware package. You need to select a download location and then click "Download" to proceed. After the firmware is downloaded, you can click "Start Unlock".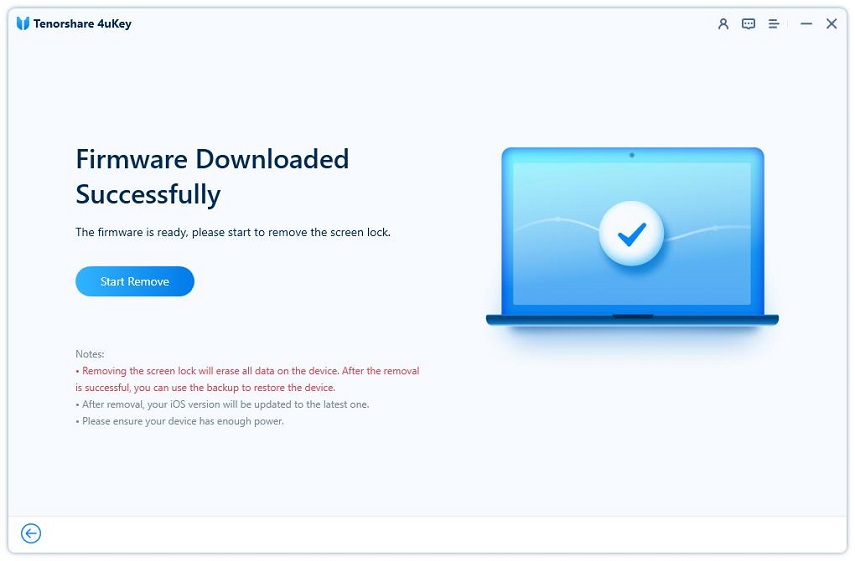 Step 4 After the procedure has completed the passcode from the iOS device will be removed completely, along with all of you Face ID, Touch ID, and even the Apple ID.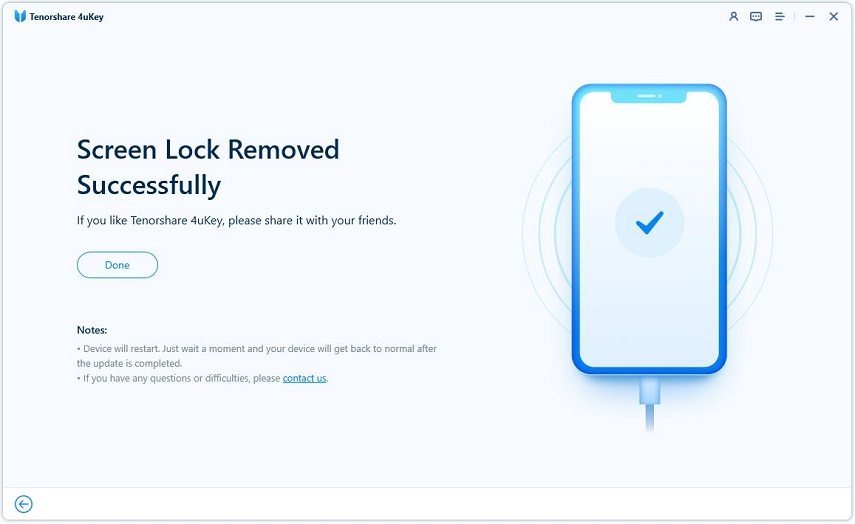 This is an exceptionally simple but very effective way to remove the Apple ID from your iPhone or iPad, even if you don't have the password to unlock the device.
This is a video link about how to remove Apple ID with/without password.
Conclusion
There are lots of reasons behind a user wanting to delete their Apple ID or ID account. The procedure is not actually very difficult and there are lots of stages to go through if you want to delete such important stuff. But you also need to make sure that all the files and subscriptions associated with that account are safely stored, otherwise, you won't be able to access them anymore. But if you want the easier option then use Tenorshare 4uKey to delete the Apple ID without the password. Highly recommended!