How to Delete Old Apple ID from iPhone
by Anna Sherry Updated on 2020-03-12 / Update for Apple ID
One of the most common queries registered by several iPhone users worldwide is how to delete Apple ID from iPhone. Every iPhone user upon registering gets an Apple ID to which his/her phone gets connected to. There are several cases when you want to pass on your iPhone to someone else or if you are changing over to a different iPhone and you see someone else's Apple ID registered on it. If you do not know what to do in such scenarios, it becomes quite annoying. If you are struggling with this problem, then you have arrived at the right place! Read on to find out more about performing this function on your iPhone and permanently removing the existing Apple ID from it.
Part 1: What is Apple ID?
All the Apple devices like iPhone, iPad and others need an Apple ID to be created if the user wants to access the services provided by Apple. Creating an Apple ID is one of the initial registration processes whenever any person purchases a new Apple device. With this Apple ID you can enjoy all the services like App Store, iCloud, FaceTime, Apple Music, iTunes, iMessage, and so much more.
This Apple ID is unique to every Apple device user and therefore several users would want to know how to delete old Apple ID from iPhone which has the Apple ID of some other user. Several times when we are switching over to a different device, there are high chances that the device would have the Apple ID of the previous user. You would definitely want to delete Apple ID from iPhone, for this you can follow the methods given below.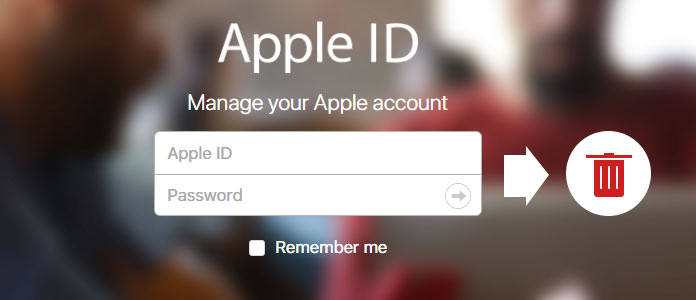 Part 2: How to Delete Apple ID from iPhone/iPad with Passwords
If you know the password of your Apple ID you can use this method to delete it from your iPhone or iPad. This is one of the most common methods and is quite easy compared to others and therefore should be the first way you should try if in case you know the password to the Apple ID. Follow the steps below to know how to delete Apple ID from phone when you know the password.
Step 1 From the main menu of your device, go to "Settings".
Step 2 From here, navigate to "Data and Privacy" settings.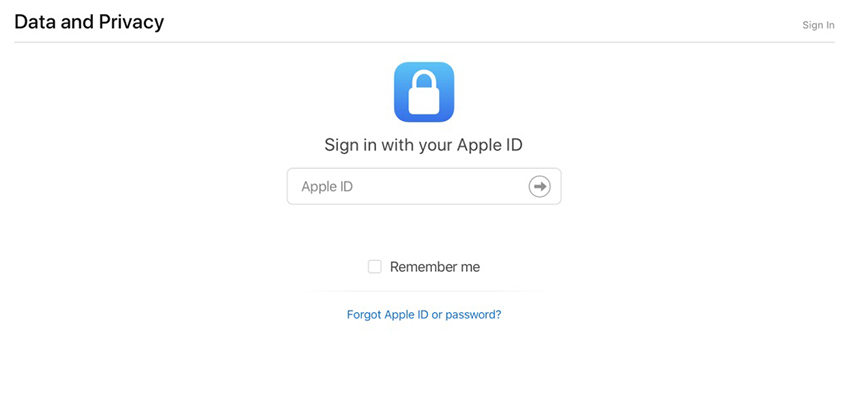 Step 3 You would then see a web page login site asking for the password of your Apple ID.
Step 4 Sign in to your account by keying in your Apple ID and password.
Step 5 From the options available, tap on "Request to delete your account".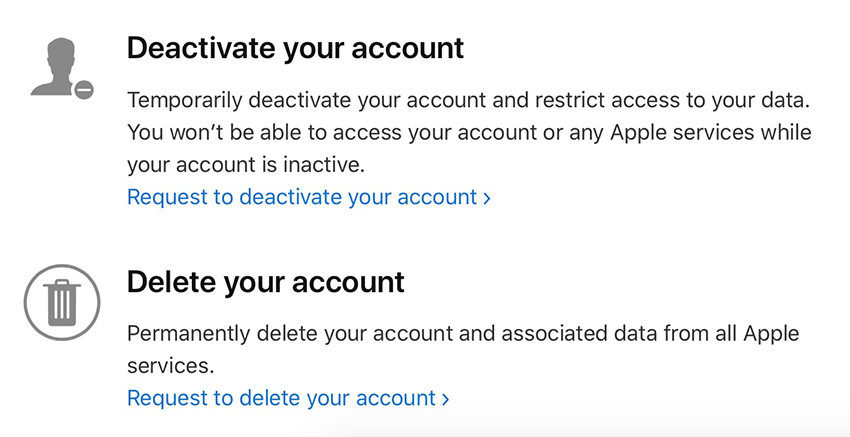 Step 6 Select any appropriate reason for deleting your Apple ID account and tap "Continue".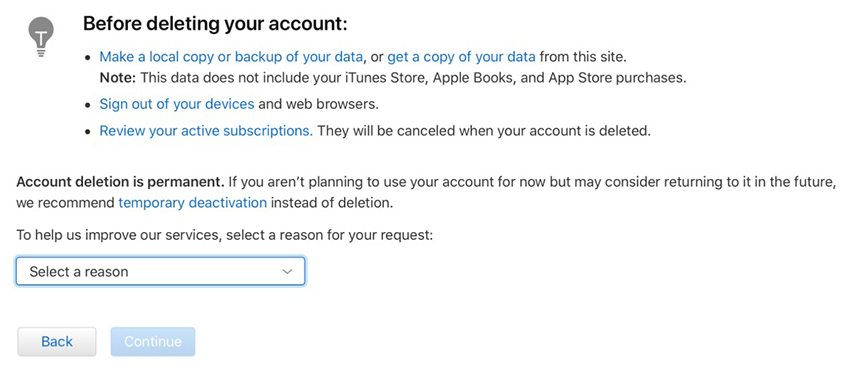 This method is very effective and is sure to yield positive results. The only prior requirement to this method is that you must be knowing your Apple ID password.
Part 3: Can't Delete Apple ID from iPhone/iPad, How to Do?
If the conventional method of deleting Apple ID which is mentioned above does not work for you, then the next best option would be to use a third party tool. The best third party tool which can be used for this purpose is Tenorshare 4uKey. You can easily install this software and then follow the steps below to know how to delete Apple ID from iPhone 6.
Step 1 Open your PC or Mac and download and install Tenorshare 4uKey on it.
Step 2 Choose "Unlock Apple ID" option.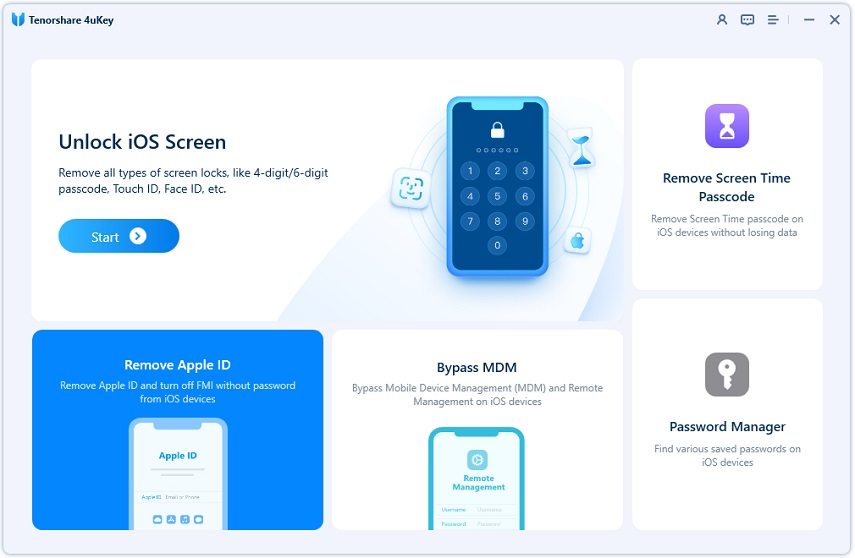 Step 3 Use a USB lightning cable to connect the device in which you need to delete the Apple ID.
Step 4Your device would get detected by the computer and then click on "Start".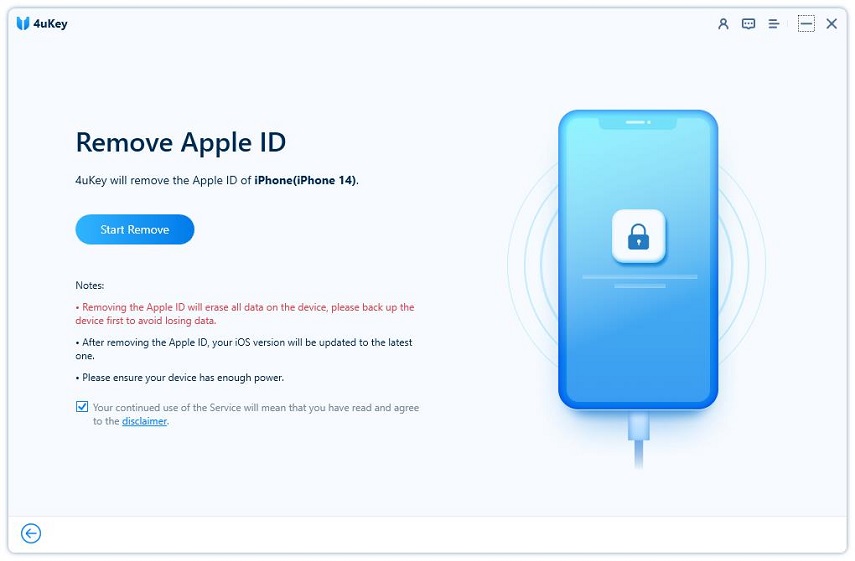 Step 5 There can be 2 options
If Find My iPhone Disabled:
4uKey will immediately start removing the Apple ID on your iPhone.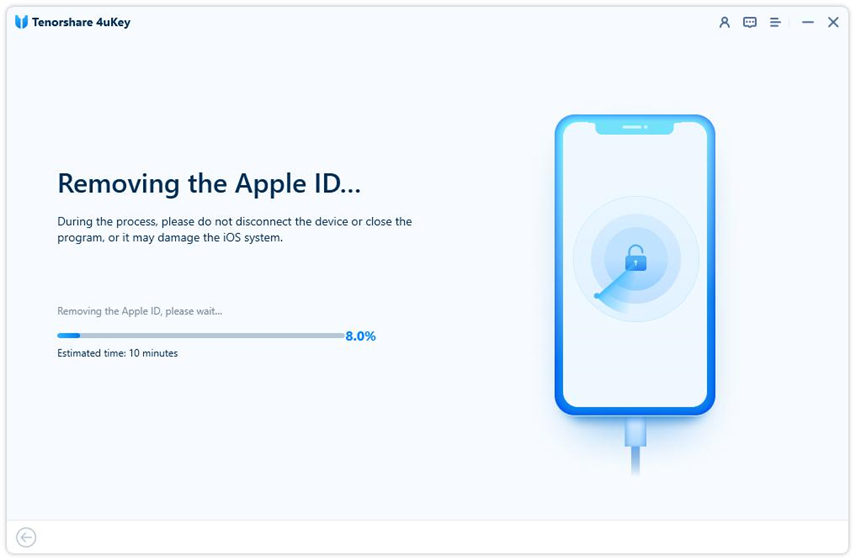 If Find My iPhone Enabled
Unfortunately, in this case, you will have to first reset all settings on your target iPhone. Follow the on-screen instructions for this.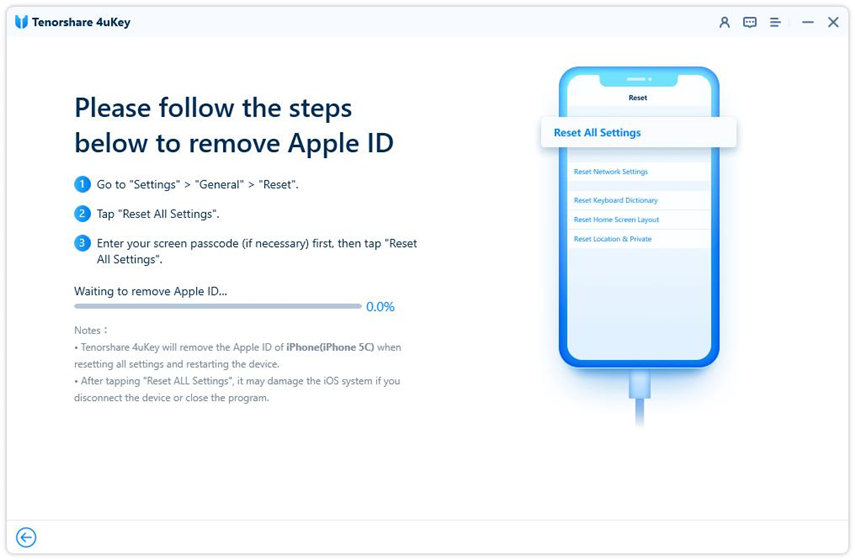 Now, 4uKey will start removing the Apple ID immediately after the device restarts.Step 5 You can then click on "Done" to end the process.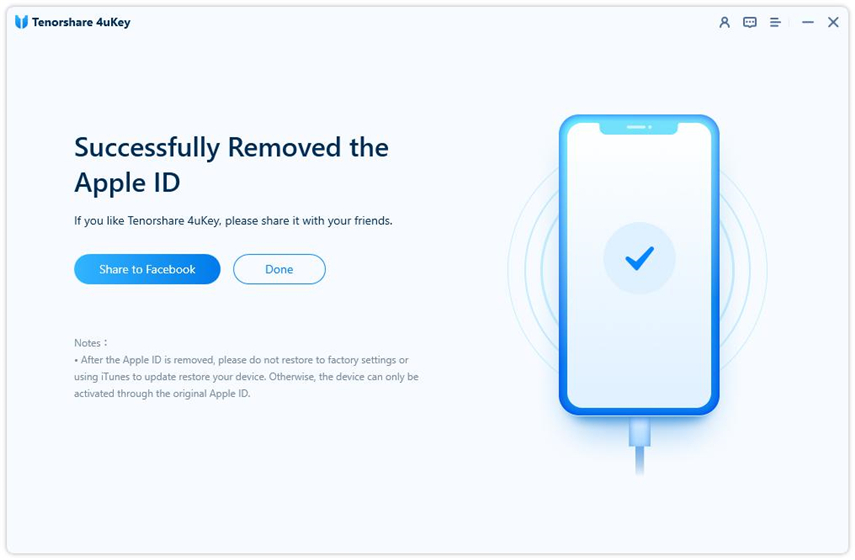 Just keep in mind, not to restore your iPhone again and use the previous Apple ID after this procedure.
Overall, it is the best method here to delete your Apple ID on your iPhone. Hassle-free and effective!
Conclusion
You would think that deleting the Apple ID from any Apple device would be a hassle, but by following the steps mentioned above, the process to delete old Apple ID from iPhone becomes very easy. When you know the password to your Apple ID you can use the first method which involves only a few steps. If in case, you do not know the password to the Apple ID, using Tenorshare 4uKey would be a wise choice. This is an exceptional software which has been designed specifically to remove all kinds of passwords in any Apple device and hence is highly recommended.