While WhatsApp is a great application and is owned by Facebook with its greatest technologies, it still sometimes generates errors that many of us have to face and have difficulties getting in touch with our friends and families using the app.
The error that we are going to talk about in the following guide is related to restoring WhatsApp chats on your device. When you backup your WhatsApp chats, they're saved at a safe location for you to restore them at a later time. And when the time comes to restore them, you just need to instruct the app to do it and it gets the job done for you.
However, many times, the restore process just doesn't go smoothly. It comes with many errors such as restore failed and stuck restores, and so on. If you're currently having these issues with restoring WhatsApp from iCloud on your device, you should not panic at these times as there are almost always fixes for many of the WhatsApp issues and there's a fix for this problem, too.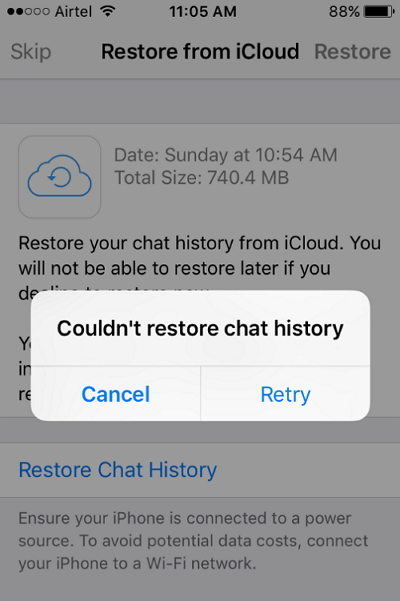 How to Fix Unable to Restore WhatsApp Chat History Backup from iCloud?
If you're restoring chats from iCloud on an iPhone, then the first thing you need to verify is the phone numbers. Make sure the phone number used with the account you're restoring your chats from is the same as the one on the account you backed up your chats to. If it's different, you'll have issues restoring your chats.
Since chat backups occupy memory space, you need to make sure you have enough room available for the backups to be restored on your device. If you see there's no memory space available on your device, then go ahead and delete some stuff and make some space available for the backup you're restoring on your device.
The iCloud Drive must also be turned on your device and this can be done from Settings > iCloud > iCloud Drive. Without this, the backups cannot be restored on your device. Also, you must make sure your phone runs iOS 8 or later as the backup functionality won't work for the iOS releases older than iOS 8.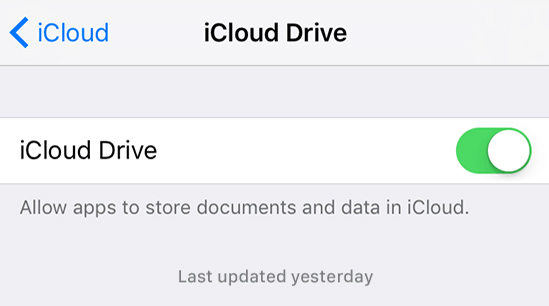 One odd thing WhatsApp suggests here is that you should use your most frequently used network and geographical location to restore a backup. I believe this has something to do with the content delivery network of WhatsApp and since officials suggest this, you should follow and do accordingly and you shouldn't have any issues restoring a backup on your device.
Alternative Way to Restore WhatsApp Chats from iCloud Backup
If you still failed to restore WhatsApp chat history on iPhone, then you might consider other ways are that help you restore backups of your WhatsApp chats. Well, here we recommend Tenorshare iPhone Data Recovery to you. With it, you can easily download and extract WhatsApp chats from iCloud backup.
Free Download
For Win 10/8.1/8/7/XP
Secure Download
Free Download
For macOS 10.13 and below
Secure Download
Run UltData and choose "Recover Data from iCloud Backup File". Sign into your iCloud account and select the backup.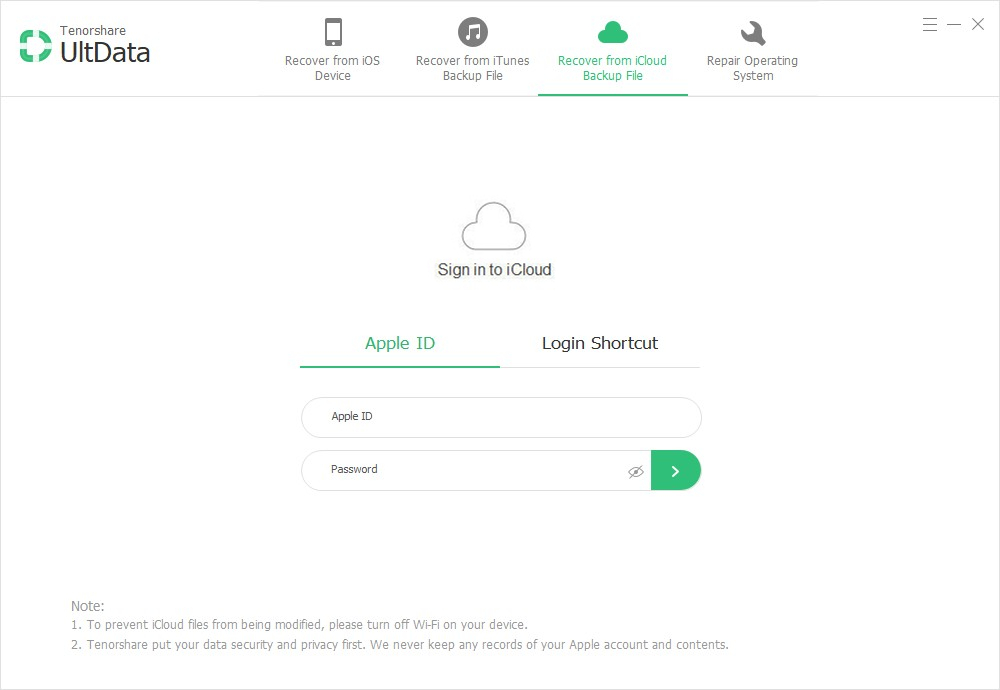 Check the box before WhatsApp and click Next to download them. After downloading, you can see all your backed up data in your iCloud backup. Check the files you want to restore and click "Recover" to get them back.

So we offered you an easy way to fix WhatsApp iCloud restore stuck or failed and an alterative way to restore WhatsApp chats from iCloud backup if WhatsApp restoring from iCloud not working.
Free Download
For Win 10/8.1/8/7/XP
Secure Download
Free Download
For macOS 10.13 and below
Secure Download
Related Articles
comments powered by