Forgot Restrictions (Screen Time) Passcode on iPad, How to Reset
by Anna Sherry Updated on 2019-07-25 / Update for Screen Time
"Forgot restrictions passcode iPad air 2, is there any way to reset or remove forgotten restrictions passcode on iPad?"
If you have been using an iOS device for some time, you are likely to be familiar with the restrictions feature on your device. The feature lets you impose screen time restrictions on your device so users do not spend a long time on the device. It requires you to enter a passcode for you to enable and configure the settings. If you forgot restrictions passcode iPad, you will need to remove it before you can access the feature settings panel.
Fortunately, there are multiple methods available to help you deal with the "I forgot my restrictions passcode on my iPad" situation. You can use any of these methods to get rid of the old passcode and access your settings panel on your iPad.
Each method uses a unique approach and you are highly suggested to go for the one that you think is the most convenient for you.
Method 1. Remove Forgotten Screen Time or Restrictions Passcode without Restoring iPad
One of the easiest ways to remove the Restrictions passcode from an iPad is to erase the iPad and set it up as a new device. However, that will erase all the data from your device permanently and you will need to start from scratch.
If you upgrade to iOS 12 (in iOS 12, the former Restrictions passcode upgrade to the screen time passcode), you have a great alternative method available. Meet Tenorshare 4uKey-iTunes Backup, a software that makes it possible for you to remove the Screen Time passcode from your iPad without requiring you to restore or erase your device.
Step 1 Download and launch the software on your computer. Connect your iPad to your computer and tap on Trust in the prompt that appears on your device. If you have the Find My iPhone feature enabled on your iPad, you will need to turn it off.
Step 2 When the main screen appears, click on the option that says Remove Screen Time Passcode and continue.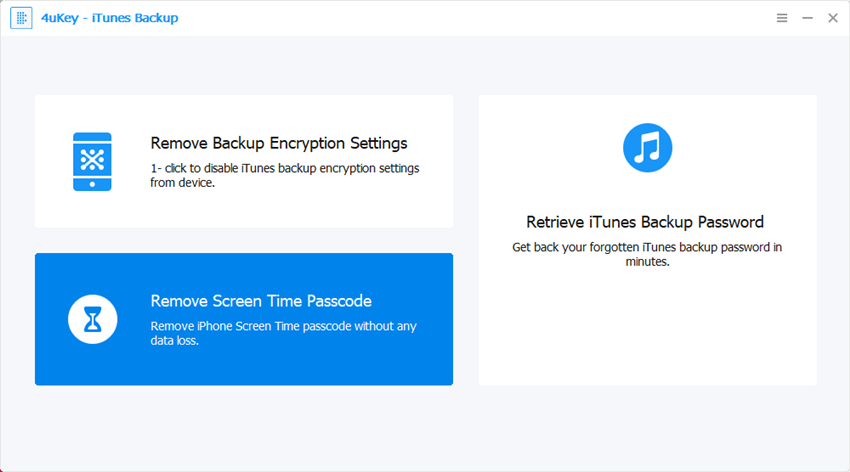 Step 3 The software will show your device name at the top. Click on the Start button to start the passcode removal process.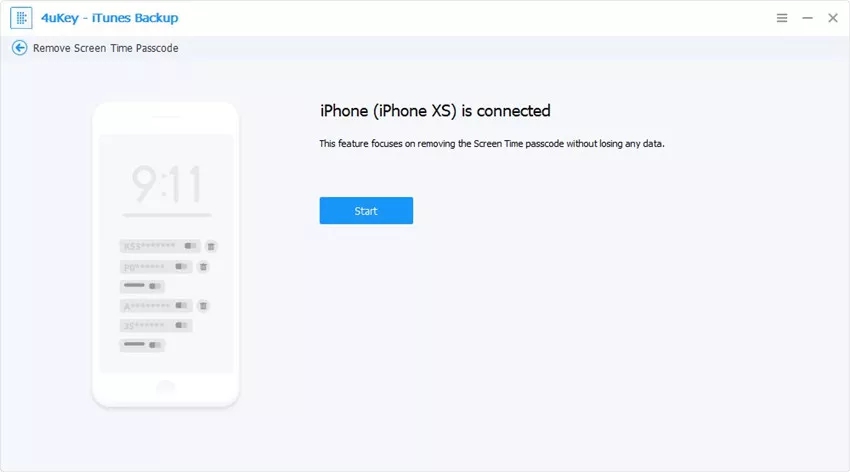 Step 4 Wait while the software removes the Screen Time passcode from your iPad. When the passcode is removed, you will see the following on your screen.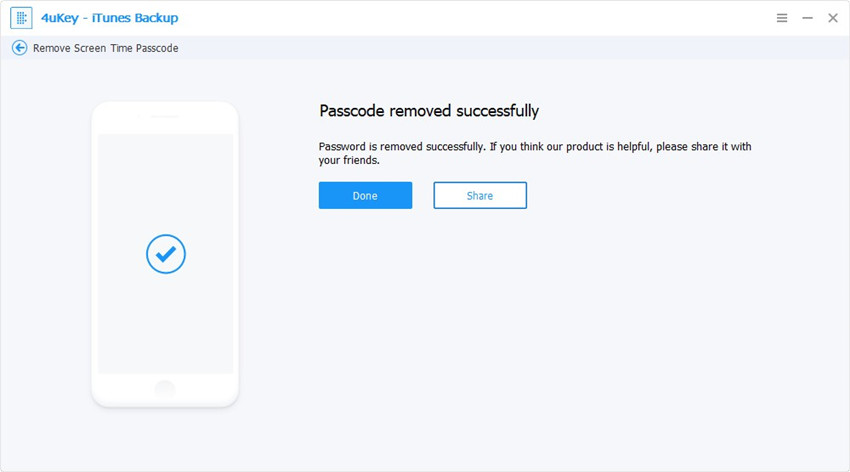 That's all there is to it. You have successfully removed the Screen Time passcode from your iPad. You should now be able to access the feature settings without any issues on your device. So that is what you do when you forgot restrictions password on iPad.
Method 2. Reset All Content and Settings
As mentioned above, one of the ways to remove the restrictions passcode is to erase your iPad. You will lose all the data and also you will not be able to restore your backups since your backups will have your passcode in them.
If you would still like to proceed with this method, the following is what you need to do:
Step 1. Launch the Settings app from the springboard of your iPad.
Step 2. When the app opens, tap on General followed by Reset. Tap on Erase All Content and Settings.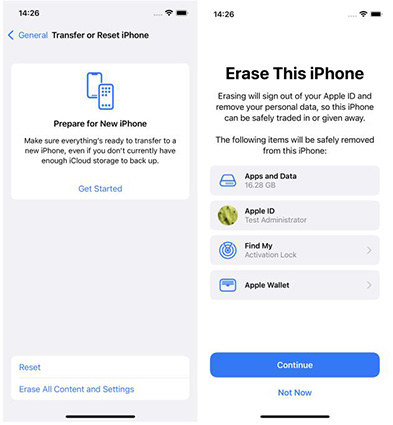 Follow the on-screen instructions and your iPad will be fully erased. Then, set up your iPad as a new device and your restrictions (Screen Time) passcode will be gone.
Method 3. Find Your Restrictions/Screen Time Passcode from iTunes Backup File
If you do not want to give up on finding your passcode, you can use this method. It shows where iTunes saves your passcode so you can find and use it on your iPad.
If you are a Mac user, the following are the steps to find the Screen Time passcode from an iTunes backup file for your iPad:
Step 1. Head over to the following path using Finder: ~/Library/Application Support/App Store/
Step 2. Once you are at the path, find the file named adoption.plist. Right-click on it and select Open With followed by TextEdit. Your passcode should be listed between the and tags.
If you are a Windows user, the following instructions will help you find the passcode for your iPad:
Step 1. Download and install the Plist Pad app on your PC.
Step 2. Head over to the following path using File Explore: \Users\(username)\AppData\Roaming\Apple Computer\MobileSync\Backup
Step 3. Find and launch the adoption.plist file using the Plist Pad app and your passcode should be between the and tags in the file.
We hope that helps you with "forgot my restrictions passcode on iPad" issue you are facing on your device.
Conclusion:
If you ever forgot restriction code on iPad, the above guide provides you with multiple methods to find and remove the passcode from your device. Once the passcode is removed, you will be able to enjoy all the features Screen Time has for you. If you need an unmatchable experience in removing screen time passcode, download Tenorshare 4uKey-iTunes Backup and pull a trigger.