Screen Time Limits Not Working, Here are the Real Fixes
by Anna Sherry Updated on 2022-12-17 / Update for Screen Time
Anyone else seeing issues with Screen time Limits? We only set this up at the weekend but today I see that my daughter has managed an online time of well over her allowed limit."
If the app limits are all set up in the Screen Time feature on your iOS-based device, your device is supposed to follow it and restrict any user who tries to exceed the limits. But as for going beyond the limits, it probably means Screen Time limits not working and you need to work on it to fix the issue. The following guide is all about fixing the Screen Time limits on your iPhone or iPad.
Method 1. Set a Screen Time Passcode
iPhone app limits not working? It may be that your kids have somehow got access to the Screen Time settings and they have removed the limits for the apps. For things like this not to happen, you need to set up a passcode for the Screen Time feature on your device.
Open Settings, tap on Screen Time > Use Screen Time Passcode. Enter in a passcode and you are all set.
Method 2. Toggle ON Block at End of Limit
When you specify app usage limits on your iOS devices, you are given two options. One is that you get a prompt and simply ignore it when you have reached your limit. The second is that you get blocked from using the app unless you enter the screen time passcode or the limit has passed.
With the former option, you can ask for more time easily beyond the app limits without password. That's probably the reason why you think of app limits not working. To fix it, go for the latter option which is to enable Block at End of Limit.
Like how you set an app limit, go to Settings > Screen Time > App Limits.
Enter your screen time passcode to go on. Choose the app you want to set a limit, and click on Next.

After you choose the time limit, toggle on Block at End of Limit and tap on Add. That's it.
Method 3. Set a Specific Limit Per App
We usually set a general limit for all the apps and this screen time may not work well for you, then you can try adding a per-app limit. This way is the same as above, but from here you can see how much time each app has spent and then customize the time limit based on that.
Open Settings and tap on Screen Time. Tap on the main graph shown on your screen and select the app you want to specify limits for.

Tap on Add Limit at the bottom of the screen. Also do not forget to toggle on Block at End of Limit.

It should hopefully fix the ScreenTime not working well.
Method 4. Turn off and Turn on Screen Time
The above three easy settings may not solve your problem. As for screen time not working, you can delete all the limits and reset the screen time all over again too.
Go to Settings > Screen Time. Tap on Turn off Screen Time. After that, turning it on to enable the feature back again.
Method 5. Restart your iPhone or iPad
Restarting your iPhone or iPad may be helpful in this scenario as it refreshes and runs all the settings and apps again. After force restarting you device, see if the screen time limits not working issue has been figured out.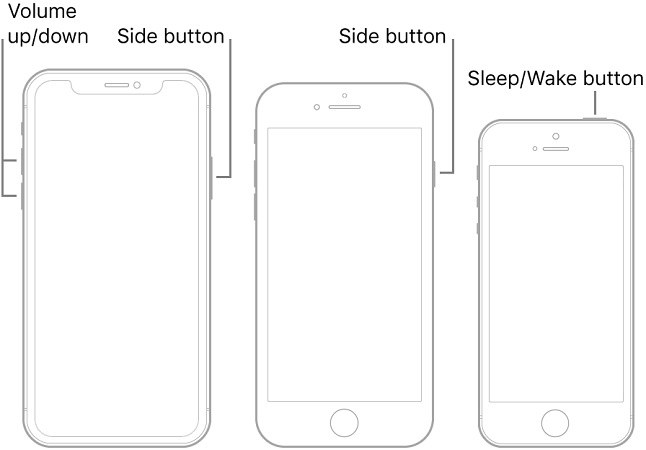 If you still cannot get the feature to work on your iPhone, there may be an issue with your operating system. It is still fixable though using Tenorshare ReiBoot, a software that helps iOS users fix dozens of system issues on your devices. It helps resolve the Screen Time issues as well.
Method 6. Remove Screen Time Passcode to Fix Screen Time Not Working (No Data Loss)
If your children change the previous screen time passcode to a new one that you do not know, they can easily bypass the time limits which causes you just wonder screen time limits not working. And you may forget the passcode for Screen Time. In these cases, you can use a software like Tenorshare 4uKey to remove the passcode on your iPhone or iPad without erasing device.
Get the latest version of the software on your computer. Connect your iPhone to your computer, launch the software, and click on Remove Screen Time Passcode.

After 4uKey detects your device, click Start Remove on the next screen, For devices with Find My iPhone turned on, you need to trun it off to go on.

The program will then automatically remove the screen time passcode for your iPhone.

After removal, do follow the on-screen steps to set up your iPhone to avoid data loss. And you can set a new password that you remember but your children cannot guess.
Conclusion
If you are facing the Screen Time limit not working issue on your iOS device, the above guide provides you with 6 solutions to fix the issue. For people who cannot remember the screen time password, you have Tenorshare 4uKey at your rescue. We really hope this guide helps you out.
Remove Any Password in Minutes
Remove Apple ID or iCloud account on iPhone/iPad without password
Remove screen time passcode in 3 simple steps
Fix disabled iPhone/iPad without iTunes or iCloud
Find and view stored passwords on iPhone and iPad