4 Ways to Solve How to Create a Text File on Mac
by Anna Sherry Updated on 2019-12-03 / Update for Mac OS
Text is the most straightforward file format that can be created on any computer using any OS very quickly. Still, users are facing difficulties to create .txt files on their Mac and asking, how to create text file in Mac? Well, it is pretty simple to create a .txt files on macOS. All the necessary details are provided in the article below, check it out.
Part 1: What is a Text File on Mac?
Mac users sometimes ask on the official forums; how to create a text file in Mac? Well, the answer is pretty simple. But before we get to the part, how to create a txt file on Mac, you should know about the .txt files themselves.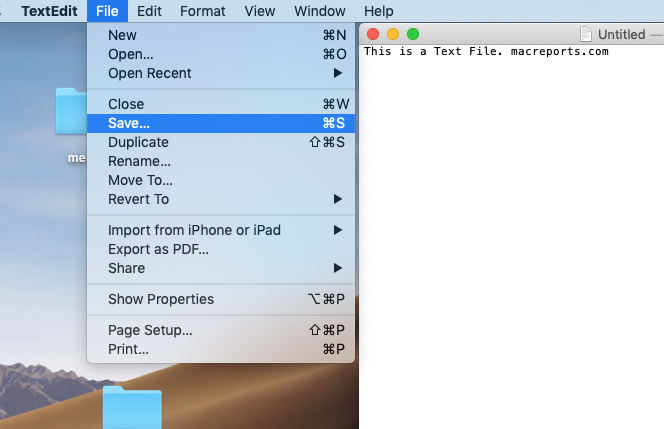 First of all, the text files are the simplest files you are capable of creating on any computer. The said files can be opened via any number of programs, no special programs or formats are required.
Although you can create new text file Mac anytime, you want, but you must also know that there are different types of text files. Some files come with different character encoding and emojis. These emojis are then converted into numerical systems by the computers to store data.
The programs on Mac are competent; they will detect any encoding automatically. Basically, what we are saying is that different Operating Systems use different ways to represent the text files. But some new programs are capable of all the heavy lifting.
So of these programs are available on Mac. If you want to know, how to create a text file on Mac, then check out some of these programs below:
Part 2: How to Make a Txt File on Mac?
"How to create a plain text file on Mac?"
So, you are tired of asking, "How do I make a text file on Mac?" or "How do I create a text file on a Mac?" Don't worry; we have the answer for you. It is actually pretty easy. There are a number of programs you can use for successfully creating a .txt file on Mac. We have listed only 4 of them, but they are the best available apps, capable of creating texts on Mac. So, here's our answer for; how to make a text file in Mac?
Method 1: TextEdit
TextEdit is the first tool on this list, and it also answers your question; how to create a new text file in Mac?
This is the most basic text editing tool that comes with the macOS. It provides the simplest way to text editing.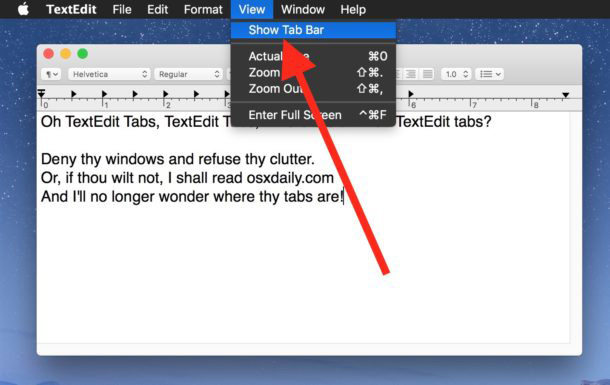 Built-in application.
Convenient to use.
There is an effective search and replace option.
Word count and advanced search are also possible.
There is also a feature called autocomplete.
Method 2: EMacs
The second one on this list and answer to how to make a new text file on Mac, is EMacs. This is Unix based editor and used by people all over the globe. You will be able to delete, modify, and insert words, letters, even lines using this tool.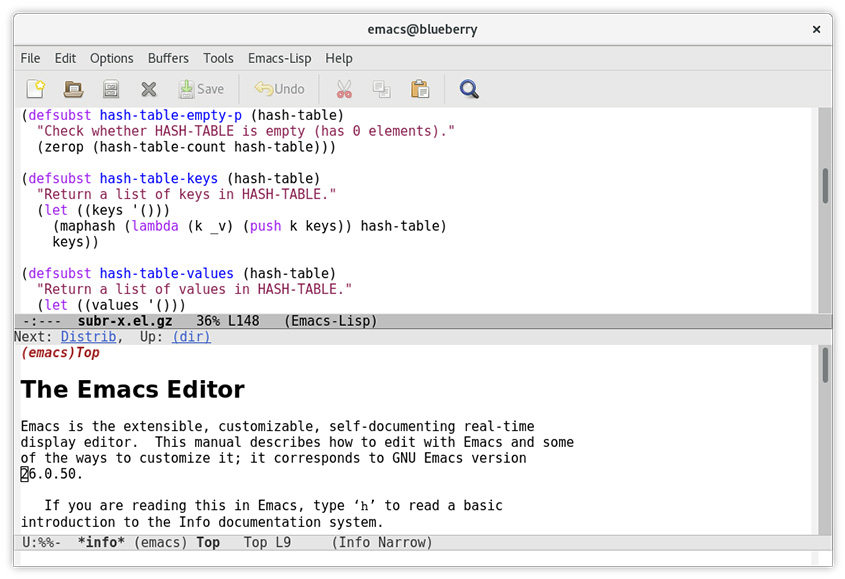 The documentation is built-in.
Fully customizable.
There is a packaging system for download and installation of extensions.
Method 3: Pages
Another great editor is known as Pages. It is very easy to use, a great word processor and versatile as well. This is a cutting edge editing tool that is very easy to operate. So, if you were asking, how to create a readme.txt file on Mac? We think, Pages is one of the best options.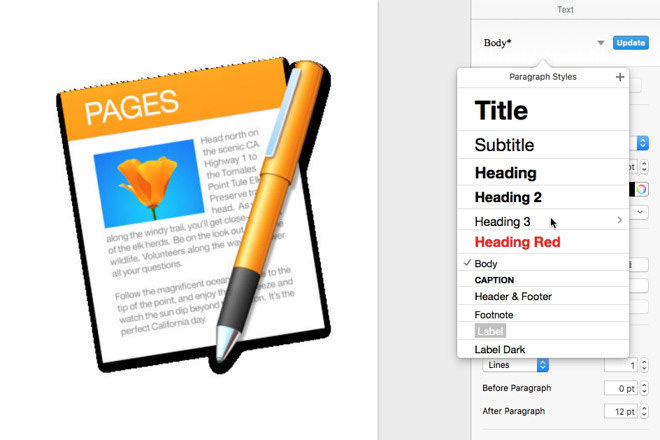 Properly syncs with iCloud with pages and other devices.
Documentation is great.
There are also several editing and management tools available.
Method 4: TextWrangler
The last app on this list called TextWrangler. Developed by Bare Bones, TextWrangler is one of the best text editors for macOS 10.14. This is a very lightweight tool, equipped with several features that can even be of use to professional developers.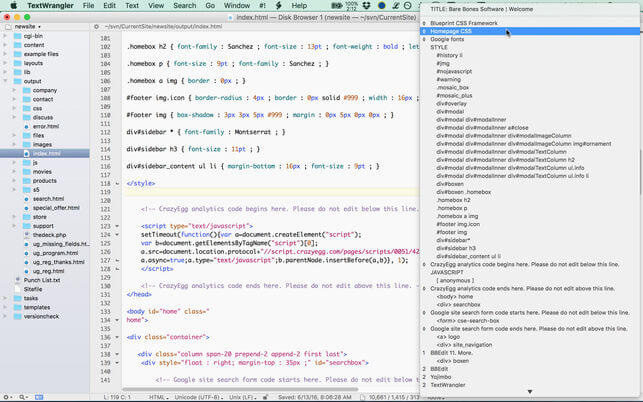 Basic text editing and manipulation.
Available for free.
Comes with built-in FTP or STFP.
A fast program.
So, if you were asking, how to make a txt file on Mac? TextWrangler would be one of the apps you can use to do it, successfully.
Extra Tip: How to Recover Lost .txt File on Mac?
In the previous part of the article, you got to know about; how to make a text file on Mac? But what would you do, if you have lost a few files from your Mac. Well, many users struggle if they lose data from their computer. There are reasons to panic, but instead, you should immediately stop using the said partition of your Mac hard drive.
Now, you need a professional data recovery software for the recovery of those files. There are multiple programs with a similar portfolio available online, but after due consideration, we have decided to use Tenorshare UltData-Mac Data Recovery.
UltData- Mac Data Recovery is simply a great program that employs state of the art algorithms for the recovery of lost files. The data recovery rate is close to 100% and uses the most convenient operational procedure possible:
Step 1 So, download and install UltData on the Mac and then run it. Choose the specified location on your Mac and click "Scan".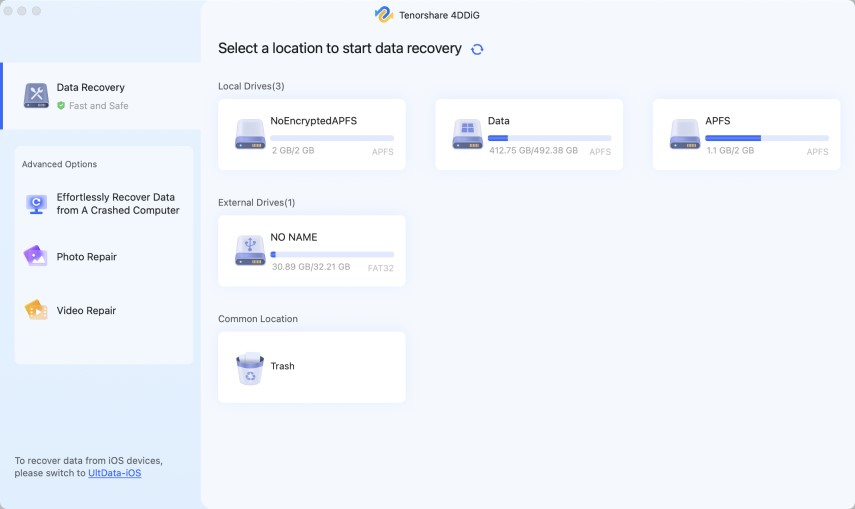 Step 2 After the scan is completed, all the scanned files will be displayed on the screen. They will be listed categorically. You can click on the individual files for additional information.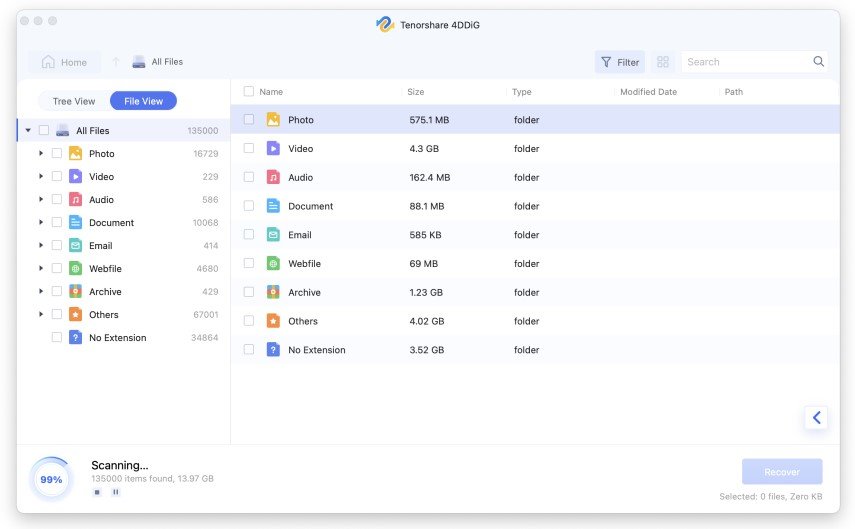 Step 3 After the preview, select the files you want to recover and click on the "Recover" button below.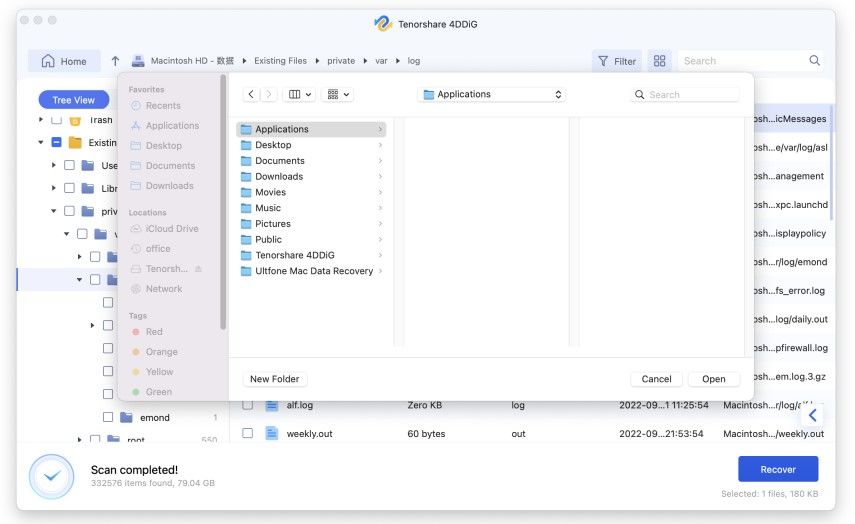 UltData provides a very effective and straightforward data recovery method. It is very easy to implement, just remember not to restore the files at the same place from where they were lost, initially. Doing that will cause permanent data loss.
Conclusion
So, how to make a plain text file on Mac? Well, you have got the answer to your question. There are multiple text editing applications available for macOS, and you can use any of them for the creation of a .txt file on Mac. We have discussed 4 such programs on the above article, check them out. Another thing is data recovery. If you have lost any files from the said device, you will be able to make immediate recovery using UltData- Mac DaDa Recovery.