How to Recover Formatted SD Card on Mac with High Recovery Rate
by Anna Sherry Updated on 2021-08-25 / Update for Mac Data
"My MacBook Pro (mid 2012) says 'the disk you inserted was not readable by this computer' when I insert a microSD card (with adapter) in the card reader. It does not mount. The micro SD is a 64gb card that has been formatted with Sony NEX 5 camera and card now has few gigs of photos and video that I would like to save. I can see the photos and videos on the camera so the card itself seems fine."
If you happen to use SD cards with any of your devices, you have likely come across a situation where you accidentally formatted your card. This happens to almost everyone at least once in your life. The worst thing is all your data stored on the SD card gets deleted. However, if you learn to recover formatted SD card Mac, you can have your deleted data restored on your SD card.
When you delete something on your SD card, what actually happens is that the deleted data goes in the background but it continues to exist on the card. It remains there until you add new data to your card which then overwrites the old data.
Fortunately, you can use a data recovery software to recover formatted SD card on your Mac and the following guide talks about a software that will help you recover your data. Read on to find out what the software is and how you can use it to get your lost data back.
Part 1. Free Download the Best SD Card Data Recovery for Mac
If you have ever searched the term "SD card data recovery for Mac", you would see a large number of software claiming to help you recover the data on your SD card. Unfortunately, many of those software fail to prove what they claim and they are nothing but a waste of time to recover your data.
4DDiG for Mac Data Recovery, on the other hand, is one software that actually helps you recover files from formatted SD card. It is one of the best data recovery software available in the market to recover your lost data on your Mac and other machines. It comes bundled with a number of features and the following are some of them listed for you:
Top Features of 4DDiG for Mac Data Recovery
Recover lost pictures, videos, audio, emails, documents and up to 500 file types from formatted SD card.
Get your data backlost due to lost due mistaken formatting, not format error, and other reasons.
Recover files from SD card, mini SD card, micro SD card, etc.
Preview the recoverable data before recovery.
100% safe and secure to use this software to undelete your files.
Supports all popular SD cards, like Sandisk Extreme Pro, Lexar Professional 600x, Verbatim, Premium UHS-I, PNY Pro-Elite Plus, Kingston Technology Ultimate XX, Samsung SDHC Pro, etc
Support macOS 10.14 Mojave, 10.13 High Sierra, 10.12 Sierra or below.
The software has a number of other features that we have not mentioned here. All of those are there to help you recover the data that you lost on your SD card.
Part 2. Step by step Guide to Recover Files from Formatted SD Card on Mac?
Now that you know what all features the software offers, you may be want to learn how to recover formatted SD card using the software. Fortunately, it is easy to do that as the software has a modern yet easy to use interface. Using the software to recover your SD card data is pretty much a walk in the park and the following shows how to do it. Here's how to unformat SD card using the aforesaid software:
Step 1 Insert your SD card into your Mac using a compatible adapter. Download and launch the software and select your SD card on the first screen and then click on the button that says Scan.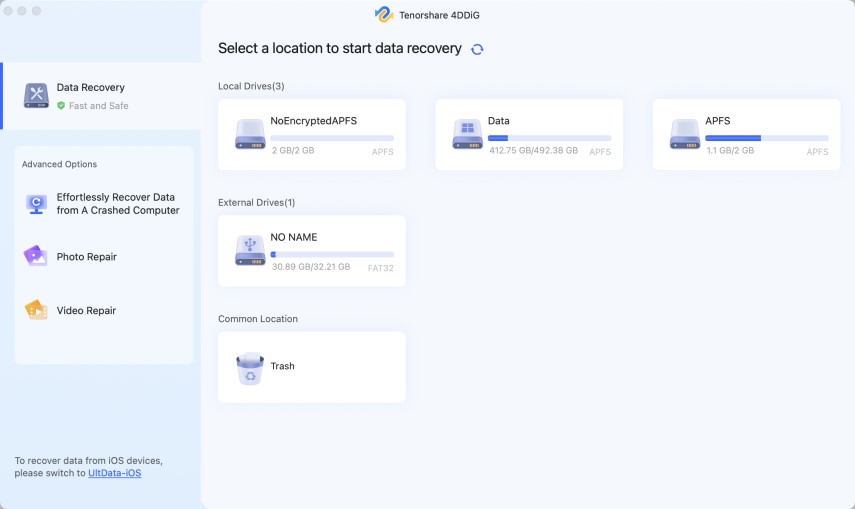 Step 2 The software will scan your SD card for any files it can recover. When the scan is finished, you will see the results on your screen. Select the files you wish to recover and then click on the button that says Recover.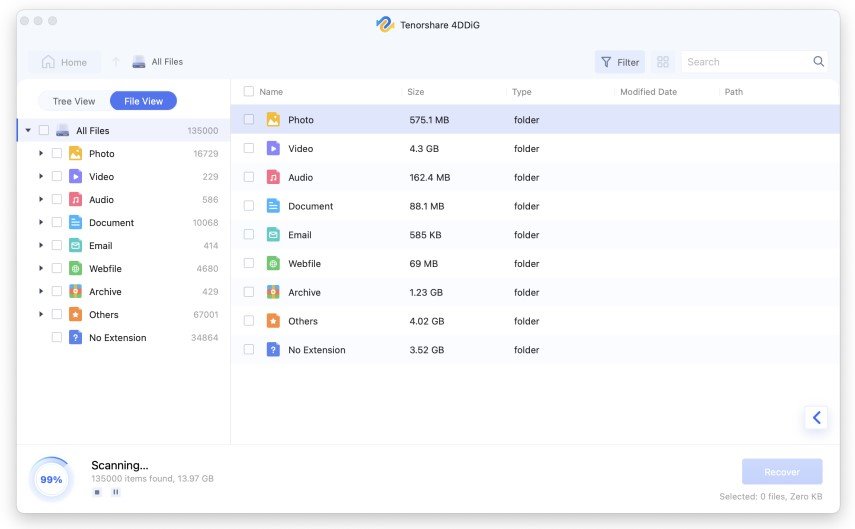 Step 3 On the following screen, you will be asked where you would like to save the recovered content. Choose a folder to save your content.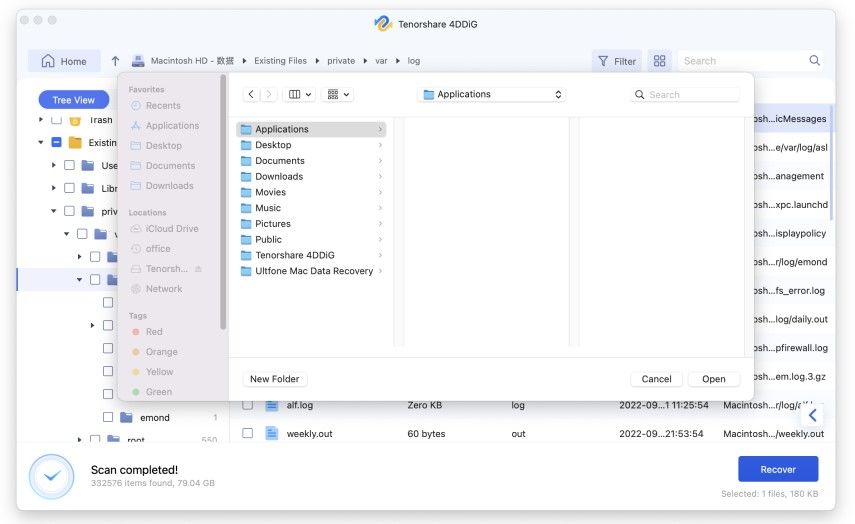 You are all set. All the content you selected will be recovered from your formatted SD card and saved to your chosen folder. That is how you unformat SD card on a Mac.
Part 3. How to Increase Data Recovery Rate after Format?
When your SD card gets formatted, you start to panic and try all the available methods to recover your data. Many times while doing so, you end-up doing things that decrease your chance of recovering your data. Here are a few things you should do to increase your data recovery rate:
1. Do Not Add Content to the SD Card
Once your SD card has got formatted and you want to recover data from it, do not add any new data to the card. When you add new data, the old data gets overwritten and this reduces of your chances to get your lost data back.
2. Do Not Try Dozens of Data Recovery Software
The Internet has millions of software claiming to be the best data recovery software. Do not believe all of them and try just about any software you get for free from the Internet. These software often end-up damaging your data and reduce your chance of recovering the data.
Conclusion
If you have mistakenly formatted your SD card, the above guide will teach you to recover formatted SD card so you can have your data back on your device. We hope it helps you We hope it helps you recover your deleted files on SD card.