Step by Step on How to Recover Files from Formatted Hard Drive on Mac
by Anna Sherry Updated on 2021-08-26 / Update for Mac Data
"I've accidentally formatted a nearly full 1TB hard-drive in disk manager to blank, any chance of recovering the data? Some of it is important."
Apple Macs are preloaded with an app called Disk Utility that allows you to easily manage and format drives on your machine. Many times what happens is that a user accidentally ends-up formatting a drive on their Mac using this app. If you have done that and you now want your formatted data back, the following guide will teach you to recover formatted hard drive Mac.
While there may be a number of methods available to recover data from formatted hard drive on the Internet, not all of those methods work as great as they claim to. If you have not yet found a way to recover files after format of your hard drive, we have got a working solution for you right in this guide.
Part 1. Is it Possible to Recover a Formatted Hard Drive on Mac?
You will find a lot of people telling you that you cannot recover data once a drive is formatted. That used to be true years ago but nowadays you have plenty of options available to recover data even from formatted drives.
So if you are looking for a short answer to your question, yes it is indeed possible to recover data from formatted drive on a Mac. In order to recover the data that has been lost in the formatting process, you will need to use a data recovery software. Such software help you restore your lost data on your machines. The following section should provide you with more information about the software.
Part 2. How to Recover Formatted Hard Drive on Mac?
Now that you know it is possible to recover files from formatted hard drive on a Mac, you are probably wondering how you can actually recover the data. Well, there is a nice little software that should help you do it.
4DDiG for Mac Data Recovery is an all-in-one data recovery solution for your Mac machine. The software allows you to recover photos, video, audio files and other types of files from Mac hard drives lost due mistaken formatting, not format error, and other reasons.
Without further ado, let's check out how to do the format data recovery procedure with the aforesaid software:
Step 1 Download the latest version of the software and install it on your Mac. Launch the software, select your formatted drive from the list of drives, and click on the button that says Scan.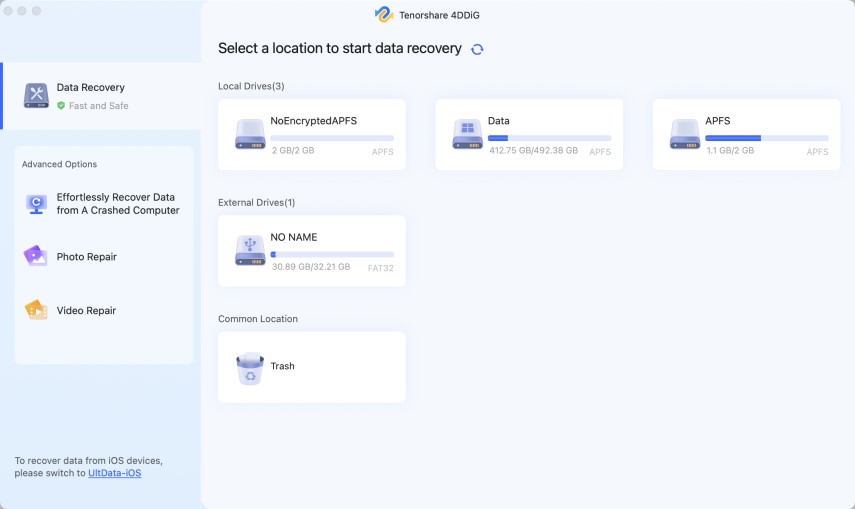 Step 2 If you Mac runs macOS High Sierra or later, disable SIP using the steps in the following image.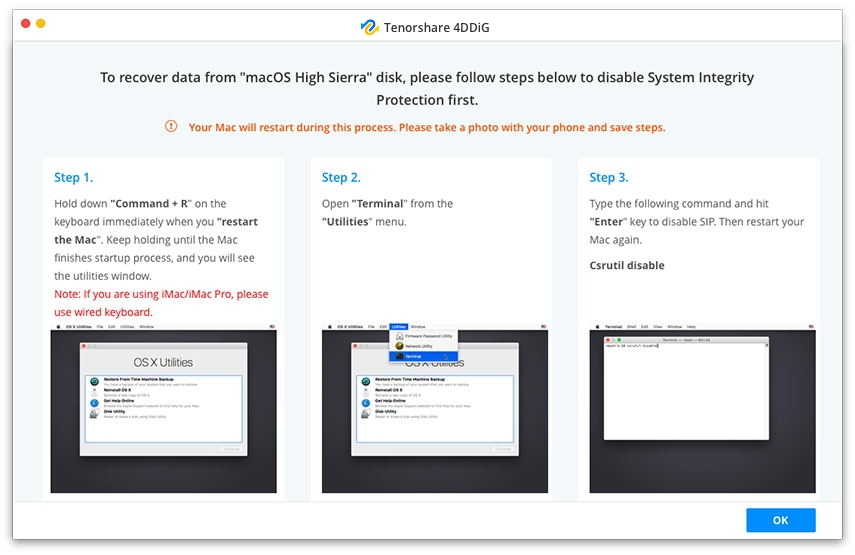 Step 3 When the software has finished scanning your drive, it will show the results on your screen. Click on the files you would like to recover and hit the button that says Recover at the bottom-right corner.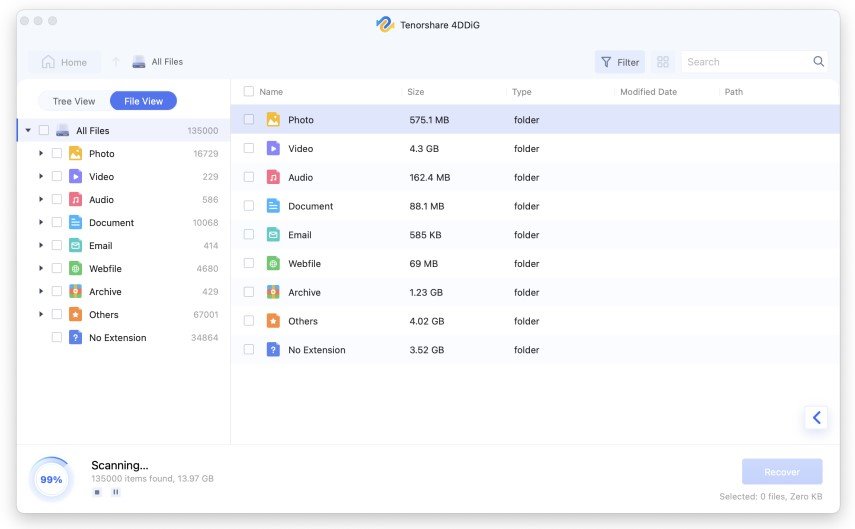 Step 4 On the following screen, you will be asked to choose a folder to save your recovered files. Do so and continue.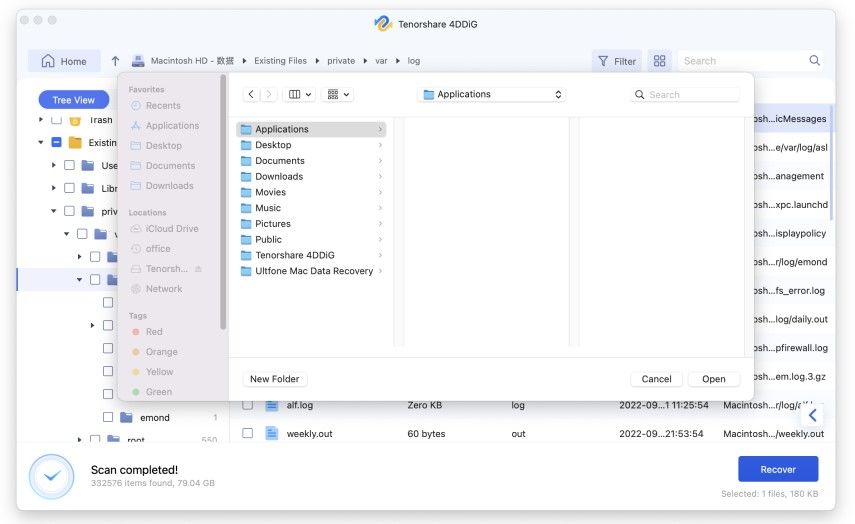 You are all set. The files you selected will be recovered and saved at your chosen destination folder on your Mac. You are recommended not to use the same hard drive to restore your files to if you plan to format it in the near future. With this tool, you can also recover data from external hard drive on Mac.
Extra Tip: How to Format Hard Drive for Mac?
If you have got a new hard drive and you would like to format it on your Mac, you can use the Disk Utility app to do that. It will let you easily and efficiently format your hard drive using your preferred file system.The following is how you do it:
Step 1: Plug-in your hard drive to your Mac if it is an external one.
Step 2: Click on Launchpad in your Dock and search for and click on Disk Utility. It will open the required utility on your Mac.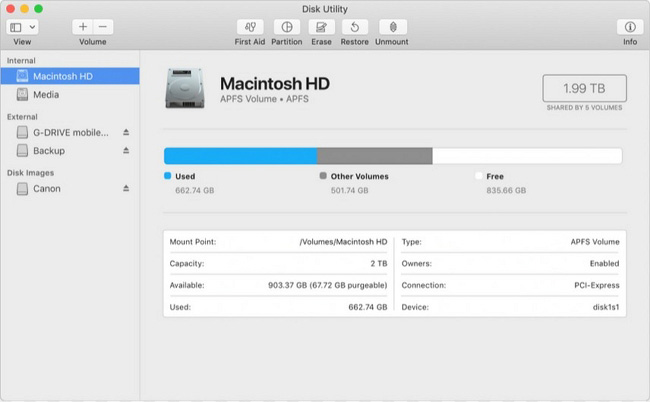 Step 3: When the Disk Utility opens, select your hard drive from the list of drives in the left sidebar. Then, click on the button that says Erase to configure options for formatting your drive.

Step 4: On the following screen, you will need to enter a name for the hard drive, select a file system from the drop-down menu, select a map scheme, and finally click on the Erase button.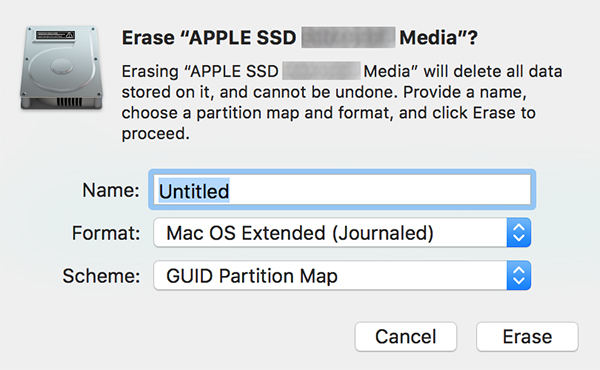 Your hard drive will be formatted and the Disk Utility will let you see the progress.
Conclusion
If you ever accidentally format a hard drive on your Mac, the above guide will help you recover data from formatted hard drive with Tenorshare 4DDiG which can restore any lost files on your Mac.