Top 3 Ways to Fix iTunes Error 1013/1611 When Updating or Restoring
by Jenefey Aaron Updated on 2019-12-26 / Update for iPhone Fix
"MY OSX: 10.8 – iMac iPhone 6
Get iTunes error 1611 when attempting to restore. How do I fix iTunes error 1611?"
- Apple Community
iTunes can be the most useful tool for iPhone users, however, the more it is been used the more errors will be find. iTunes error 1013/1611 may not be a strange error for users when updating or , in order to better fix it, this article will introduce you the best three methods, just follow.
What Cause iTunes Error 1013/1611?
iTunes error 1611, along with iTunes error 1013, often occur when you are attempting to updating to a new iOS or restoring iDevices. There're mainly 2 reasons for these errors:
Poor USB port or USB cable connection
Issue with the dock in iPhone, iPad or iPod
Tips
: iTunes error during updating or restoring will be followed by data loss on iPhone.
Tenorshare iPhone Data Recovery
, a powerful software which provides multiple options for rescuing iPhone photos, contacts, videos, messages and other data.
Top 3 Ways to Fix iTunes Error 1013/1611 on Mac and Windows
To fix iTunes error 1013 (or 1611), check USB port or USB cable connection first. If the error message is still there, you need go further and proceed with the following steps to fix iTunes error 1013 and 1611 when updating (or restoring) iPhone, iPad and iPod.
For Mac OS X 10.10, 10.9, 10.8 and 10.7
1. Go to your Applications—>Utilities folder and launch Terminal.
2. Type "sudo nano /etc/hosts" (without quotes) and hit return. Then enter password.
3. Use the down arrow key to find the "gs.apple.com" entries.

Once the cursor is in front, make sure you comment out the line(s) by entering "#" (no quotes) in front of the text or remove the line that has gs.apple.com entirely.

4. Save the file by pressing CONTROL+O on the keyboard.
5. Exit the nano editor by pressing CONTROL+X on the keyboard.
For Windows 10, 8.1/8, 7, Vista, XP
1. Go to Start –> Programs –> Accessories and run Notepad or WordPad
2. Click Open.. from File menu. Browse to Windows/System32/drivers/etc
3. In "files of type:" select all documents
4. Open "hosts", remove lines that has "gs.apple.com" and click on Save
5. Entries with "gs.apple.com"affect the updating or restoring of iOS devices. As all entries with "gs.apple.com" in host files are deleted, you have a fresh start.
Use Free Tenorshare TunesCare to Fix All iTunes Errors
If you cannot fix iTunes 1013/1611 error by get to the host files in computer. Mayb you can have a try by using Tenorshare TunesCare, free software which is to fix iTunes sync problems and fix all iTunes errors. This software has been tested by thousands of users and will surely bring you a better iTunes work environment.
Step 1: Download Tenorshare TunesCare and click "Fix All iTunes Issues" to fix your iTunes on computer.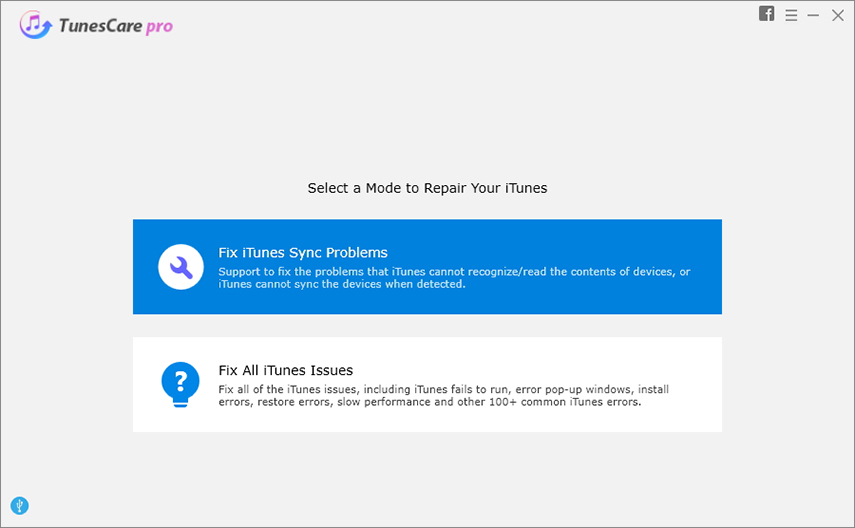 Step 2: If your iPhone performs abnormally, you will see the interface below. Click "Repair iTunes" to start downloading iTunes drives for repairing.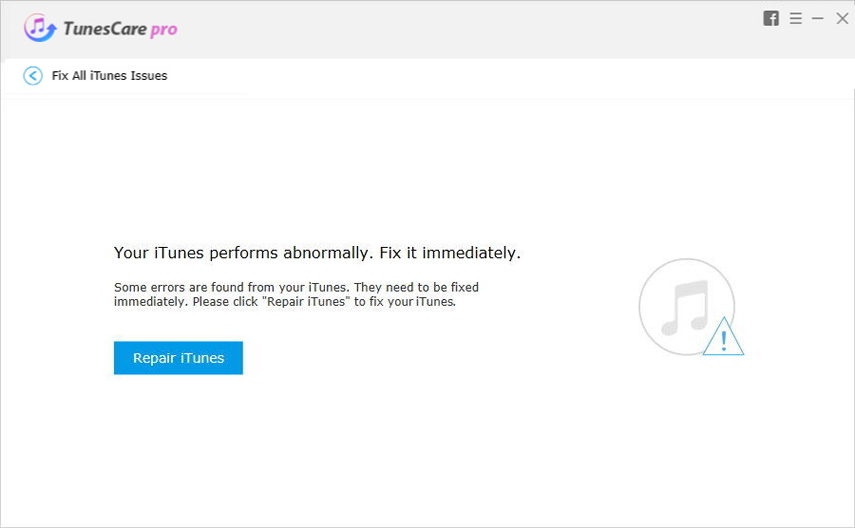 Step 3: After downloading, Tenorshare TunesCare will automatically repair your iTunes. The repair process will take less than 2 minutes. After repairing completes, iTunes will restart automatically and now the error 17 should disappear.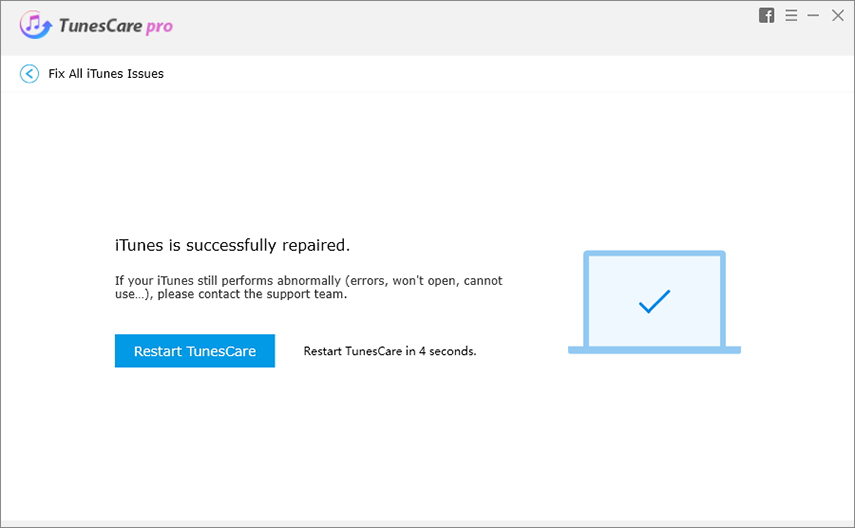 Test again whether your iTunes will report error 1013/1611 or not. If so, you have try to get all iTunes errors fix by using the second function of Tenorshare TunesCare.