How to Fix iPad Stuck in Recovery Mode
by Jenefey Aaron Updated on 2021-01-29 / Update for iPad
Apple users normally do not face any issues with their devices. But once they encounter any issue, they probably search out the whole web in order to find a solution. One such issue that the users are facing and looking for a solution is: iPad stuck in recovery mode and won't restore. When an iPad stuck in recovery mode loop, you'll see connect to iTunes screen on your device. Many users are going nuts since this issue makes their device unresponsive.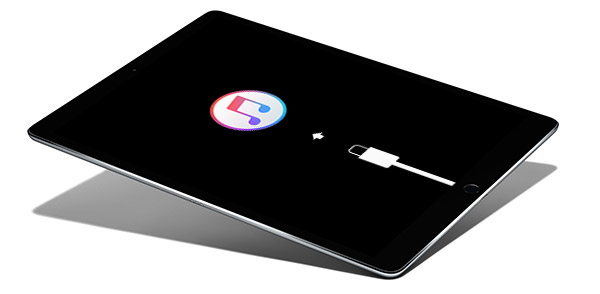 This issue may occur while updating iOS to a new version. At such times, users enter in the DFU mode for an update and get stuck there. In the end, they end up getting stuck in the Recovery Mode(also named restore mode). Today, we will learn some possible solutions on how to fix iPad stuck in recovery mode. Let us have a tour.
Method 1: Manually Exit iPad Recovery Mode
When you get stuck in Recovery Mode, do not panic. It does not mean that your device is dead or you have lost it forever. It simply means that your device is in a state of coma and can come out. The only difference is: you are capable of taking your device out of this state. Here is a step-by-step guide on how you can manually remove your iPad stuck on iTunes logo.
Step 1: Launch iTunes on your PC. Now, plug in your iPad to the PC with the help of an USB cable. Wait for the software to detect your device.
Step 2: Now, press the Power/ Sleep button and the Home button simultaneously for 10 seconds. Let go off the Power/ Sleep button and the Home button together.
Step 3: Click on the Power button instantly and wait till your iPad restarts. After that, you have get your iPad out of recovery mode loop successfully.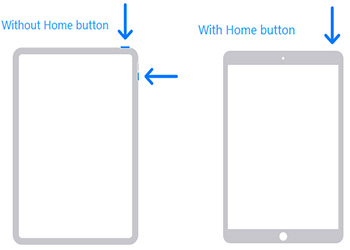 Method 2: One Click Solution to Fix iPad Air/Pro/Mini Stuck in Recovery Mode
If you feel that the above process is too much confusing and time consuming, you can always depend on Free iPhone Recovery Mode Software ReiBoot. This tool can enter and exit your device from recovery mode in just one click. Apart from this, ReiBoot is used to solve all stuck issues that come with iPhone and iPad without losing a single beta. Here is a step-by-step guide to use this tool to exit recovery mode free.
Step 1: Download and run the Tenorshare ReiBoot software on your PC. Once you have downloaded the software, connect your iPad to the PC.
Step 2: The software will detect your iOS device automatically. Just click on "One Click to Exit Recovery Mode" option. This will go along with a complete reboot of the device.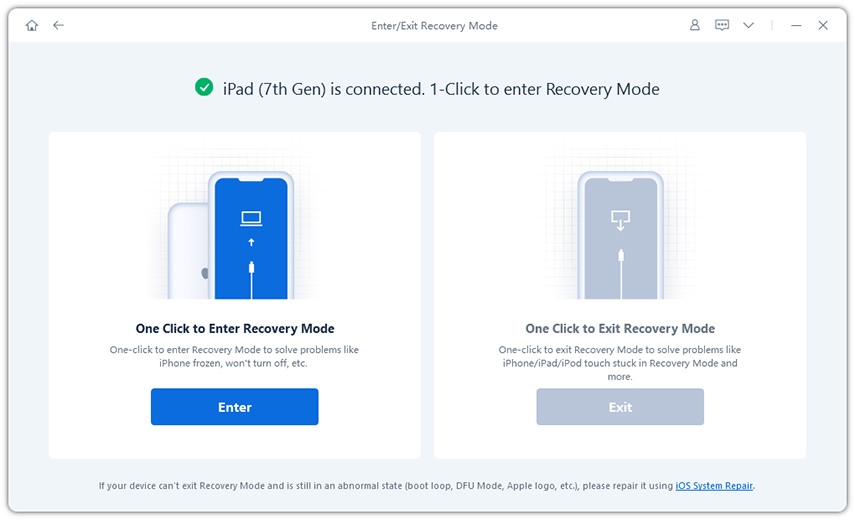 Wait for the process to end and you will have your device free of the issue and out of recovery mode.
Method 3: Restore your iPad using iTunes
One more solution that can come handy if you are facing "iPad stuck in recovery mode" issue is restoring the device. But, there are always two sides of the coin. Even though this solution might offer you a fix, chances are high that your data might be lost. For those users who are ready to take this risk, here is a step-by-step guide on how to restore your device.
Step 1: Make certain you have the newest version of iTunes running on your PC. Now, connect your device to your PC.
Step 2: As soon as you connect the iPad to the PC, open iTunes and select your device.
Step 3: Choose "Restore iPad" option. This will restore your device and erase all the data in it. After your device is restarted, it will be free from any issue with no data.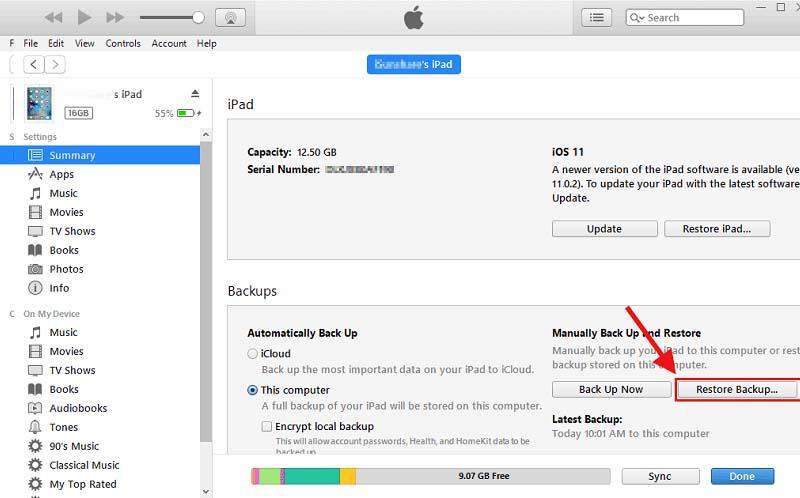 Tips and Tricks about iPad Recovery Mode
Recovery mode is an interesting realm where you get answers to most of the solutions including the one that we just discussed.
Entering Recovery mode comes handy in solving those issues that cannot be solved even if you have restored your device.
If you are running low of memory or your device is overflowing with apps, entering Recovery Mode can come handy.
When you face issues related to Apple Music, entering Recovery Mode can play a crucial role in this situation.
Software glitches that occur with the update of new apps or iOS can be fixed by entering Recovery Mode.
Summary
Long story short, you just had a glance at the possible solutions that can solve iPad Pro, iPad Mini 4/3/2, iPad Air 2, iPad 2 /3/4/5 stuck in recovery mode issue. Do let us know of any other solution if you have any. Also let us know your feedback by commenting below.