iPhone Recovery Mode Waiting for iPhone, How to Fix
by Sophie Green Updated on 2021-01-29 / Update for iPhone Fix
I got a message saying that iPhone was in recovery mode and that I would have to restore and update it, which I tried to do. When I click restore and update the iPhone screen turns on with a progress bar, but it never moves and iTunes says waiting for iPhone."
While updating or restoring your iPhone, you might sometimes come across an error that says iPhone recovery mode waiting for iPhone. When the error occurs, the iTunes app keeps on saying that it is waiting for your iPhone even though your iPhone is already connected to your computer.

There could be various reasons as to why iTunes is having difficulties recognizing your device. Once these underlying issues are fixed, you should be able to update or restore your iPhone with iTunes without an issue.
This guide focuses on how you can get rid of iTunes waiting for iPhone in recovery mode issue on your device and be able to update your phone with the app.
Fix 1. Check Your Network Connection
Some of the tasks that you do with iTunes requires an active Internet connection. Tasks like updating your iPhone to the latest version requires iTunes to connect to the Apple servers and download the latest iOS firmware. If your Internet connection has an issue, then iTunes will be prevented from connecting to the online servers and so you may face issues like waiting for iPhone recovery mode.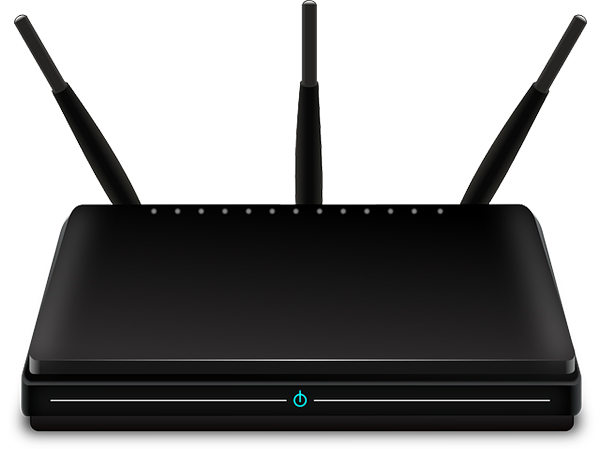 Fixing the issue is actually much easier than you think. Since the issue is occurring due to an unstable or inactive Internet, you can fix it by resolving the issue with your connection. You want to make sure your WiFi router works and that it indeed connects to the Internet.
If you are not sure about the configuration of your router, you can reset it to the factory settings and that might fix the issue for you. In case that does not work, contact your Internet Service Provider (ISP) and they should be able to further assist you.
Fix 2. Check USB Port and Cable
Since the issue is related to the connection of your iPhone and your computer, you need to make sure that the connection has been properly established without any issues. As it is a cable connection, you need to ensure the port that is being used for the connection on your computer is active and is working.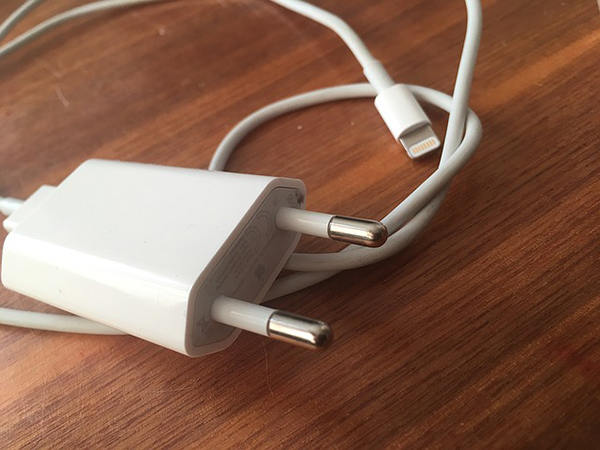 As your computers get older and you do not use the ports on them that much, they often accumulate dust and other particles which could cause the port not to function. If one port does not work, plug the cable into another USB port on your computer. Most machines have multiple ports so you should not have an issue.
Also, ensure the cable that you use to make the connection is not damaged. It must be in a good and working condition. If you see any damages, get the cable replaced with another good cable, preferably from the same manufacturer as your device.
That may also fix the iPod recovery mode stuck on waiting for iPod issue with your device.
Fix 3. Update iTunes to Latest Version
It goes without saying that you should always be using the latest versions of the apps on your computer. If you are using an old version of iTunes, the error could be the result of the outdatd iTunes app. Older versions of apps are known to cause issues but fixing them is easy and quick.
The first thing you will want to do is check if the version of iTunes on your computer is indeed old. Once you have confirmed it, you can then use either of the following methods to update the iTunes app on your machine.
On Windows: Open iTunes and tap on 'Help' tab on the top menu and hit on 'Check for Updates' option.
If you downloaded iTunes from the Microsoft Store, Microsoft Store will update iTunes automatically when new versions are released.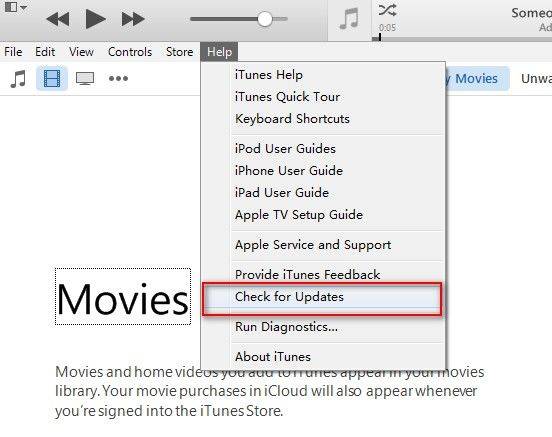 On Mac: Open the App Store on your Mac and click Updates at the top of the App Store window. If any iTunes updates are available, click Install.
Fix 4. Ultimate Fix to Restore iPhone in Recovery Mode without iTunes
If iTunes still failed to recognize iPhone in recovery mode and still stuck on Waiting for iPhone in recovery mode, you might consider another way to restore iPhone in recovery mode without iTunes. Tenorshare ReiBoot is such a program that you can use to fix iPhone stuck in recovery mode and won't restore. It helps fix almost any issue you could ever face on your iPhone or iPad by repairing the core iOS system. You can use it to get rid of the recovery mode waiting for iPhone issue as well and the following shows how to do it.
Download and install the software on your computer. Connect your iPhone to your computer. Click on Start in the software.

Restore iPhone in recovery mode without itunes - step 1

Select and click on Standard Repair on the following screen.

Restore iPhone in recovery mode without itunes - step 2

Click on Download to download the firmware for your iPhone.

Pic. Restore iPhone in recovery mode without itunes - step 3

Click on Start Standard Repair and it will start repairing the device when the firmware is downloaded. The repair process should be completed soon.

Pic. Restore iPhone in recovery mode without itunes - step 4
The iPhone recovery mode stuck on waiting for iPhone issue should now be gone from your device.
Wrapping Up
If you are frustrated by the iPhone 5 stuck in recovery mode waiting for iPhone issue and cannot find a way to get around it, our guide above should teach you how to fix iPhone recovery mode waiting for iPhone issue as well as a way to restore iPhone in recovery mode without iTunes. We hope it helps you out.