How to Delete Apple Watch Backup
by Jenefey Aaron Updated on 2022-11-11 / Update for Applewatch Tips
"How do I remove all of my Apple watch backups, at once? Is there any way or a shortcut?"
"I want to remove a particular backup file of my Apple watch, is it possible? Please help me out!"
The Apple products are one of the finest and the most efficient electronic devises on the market. Although the manufacturers have tried very hard to make the technology as simple as they can, still there arises some confusions and questions. If you don't know how to delete apple watch backup, we have got you covered.
So, How to Delete Apple Watch Backup from iPhone?
The Apple Watch is one of the most advanced Apple products on the market. And to add to your convenience, the functionality of this gadget severely depends on its mother product, the iPhone. The main principle of the product is that it complements your iPhone. When you use it, you have to first pair the watch with your iPhone. So, it is pretty obvious that the watch turns into an extension of the phone and naturally when you back up the phone, the watch will also be backed up.
First of all, the size of a backup file is usually very small, unless you have stored various photos and music on the watch. The backup files will be stored on iCloud or iTunes based on your choice but it is important to know that you can easily delete Apple Watch backup iOS 11 or any backups in particular very easily. Here's how…
First of all, go to the "Settings" app on your paired iPhone and then select "General"
Now in the "General" tab, you will find an option called "iPhone Storage"; select it.
For the next step of the process, you will have to wait a few seconds as the data will load, then select "Watch".
In the next step, navigate to the "Documents and Data" section. Here you will find every single backup you have stored with name, date, and size.
Now, if you want to delete any individual backup file, you just have to select it and press "Delete" to complete the elimination of the file from the cloud as well as the Apple Watch.
And if you want to delete multiple old Apple Watch backups, just select "Remove All Backups" and then confirm the command by tapping the screen again.
This will start removing all the backup files at once and you will have a fresh Apple Watch at your disposal. So, here is the step by step tutorial to remove Apple Watch backup .
So, now when you know how to delete old iWatch backups, you should also know how to recover deleted or lost data. If you accidentally or unknowingly delete an important iCloud back-up., then don't worry, Tenorshare UltData can help you recover that back up almost instantly. UltData is a powerful data recovery tool that can retrieve data from any iOS device. It can recover backed-up data, lost or deleted files and repair operating systems as well.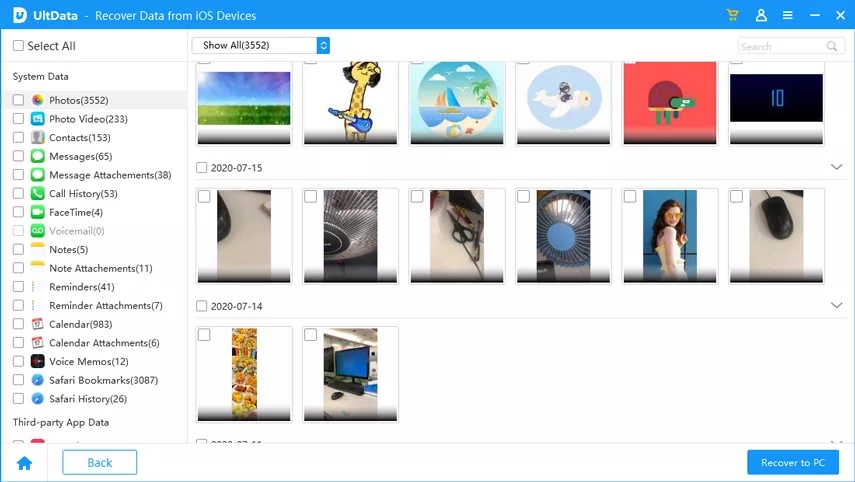 It can get almost all files types from any iOS device be it, iPhone X, 10, 8, 8 Plus, 7/7 Plus, 6s, 6, 5s, 4 or iPad, iPod touch etc and offers recovery from iCloud or iTunes backup. It is the easiest way to get back one or multiple iCloud backups with ease.
If you like this post, don't forget to share! Do comment below!