Top 2 Ways to Fix iTunes Keeps Rejecting the Correct Password
by Jenefey Aaron Updated on 2019-07-25 / Update for iTunes Tips
"Why do they constantly have issues with this? When I type in my user name and password is just flashes back to needing to type in my user name and password again and again. I even tried changing my password to no avail."
If you have encountered the similar issue as described above, then you are not supposed to miss this post. There are two effective ways covered in this post, let's take a look.
Way 1: Fix iTunes Won't Accept My Password" by Downgrading iTunes Version
To fix "iTunes won't accept my password" on your Windows PC or Mac Pro/Air, you can downgrade the iTunes version to whichever you want to downgrade. Just follow the steps below to achieve it.
The first thing you need to do is download the app called Pacifist, choose the .dmg iTunes from "open package button". Then highlight "Contents of iTunes XXX" (the version of your choice) and click in the arrow upper-left corner "Install".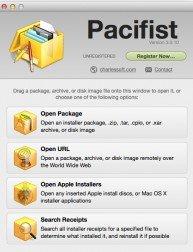 When a popup box appears, you will be asked to enter your password credentials, and check to run as administrator, when other pop-ups appears check the box "Don't ask again in this installation" and hit "Replace", then hit "update" in the next one.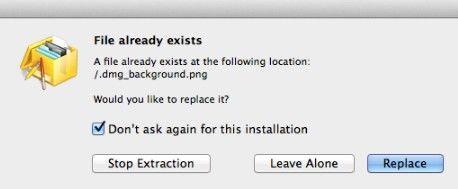 So after finish, iTunes won't open, you will have to create a new iTunes library by opening iTunes holding Option Key in your keyboard, the new iTunes folder will be creating where had the last one before.
Now you will have to enter in your old iTunes folder and in "Open" all of your music and apps (inside the iTunes media folder, and Mobile applications for apps) ...easy way to do that is selecting all of them, and hit enter of simple click, so it will be transferred to the new iTunes.
Please note that, you will be prompted with a popup of iTunes asking you if you want to update iTunes to the latest version, check "not to show this again" and hit the "not now" button.
Way 2: Fix "iTunes Keeps Rejecting the Correct Password" with Tenorshare TunesCare
The first solution to fix "iTunes keeps rejecting the correct password" seems like a little complicated, but you still have another solution to get the issue fixed. Tenorshare TunesCare can easily solve all iTunes syncing problems by repairing corrupted iTunes/iPhone Library (iTunesDB and iTunesCDB files). Here's how.
Step 1: Download Tenorshare TunesCare and click "Fix All iTunes Issues" to fix your iTunes on computer.
Step 2: If your iTunes works normally but take a long time to load or performs slow, you can click "Repair iTunes" to improve your iTunes performance.

If your iPhone performs abnormally, "Repair iTunes" features can help you to start downloading iTunes drives for repairing.

Step 3: After downloading the repairing drives for iTunes, Tenorshare TunesCare will automatically start to repair your iTunes. The repair process will take less than 2 minutes, please wait for a while.
You now can enjoy iTunes again without the password problem. Any other questions, just leave in the comment section.