Tips and Tricks to Fix iPhone X Unresponsive in Cold Weather
by Jenefey Aaron Updated on 2019-07-25 / Update for iPhone X Tips
Yesterday I noticed that my iPhone X's display becomes working incorrectly when I'm outside and temperature hits about -1°C (~30°F). Some touches aren't recognized. Anyone else having this kind of problem with the phone?
The biggest highlight of Apple's iPhone X/10 is the OLED display, which has beaten the Samsung Galaxy Note 8. However, recently some users are now complaining of the iPhone screen freezing up/not responsive in the cold. In this article, I'll explain why your iPhone display becomes unresponsive when it's cold as well as recommend some tips on how to keep your iPhone warm in cold weather.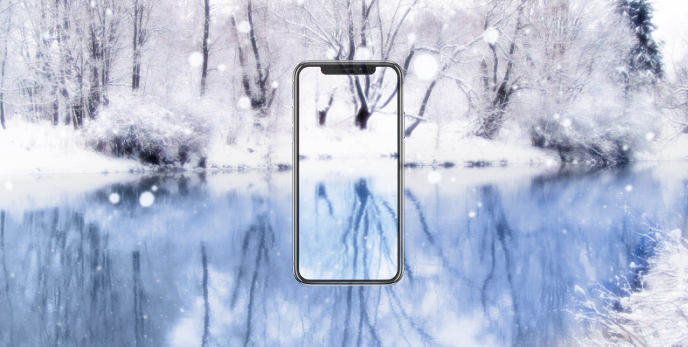 Part 1: Why iPhone X Screen Becomes Unresponsive in the Cold?
Normally, electronic gadgets, particularly those lithium-ion battery-powered devices, are not suited for temperature extremes. The iPhone X/8/8 Plus is no exception. According to Apple, the iPhone X is supposed to work in ambient temperature range between 0° and 35° C( 32° and 95 F). When turned off, these devices can withstand temperatures from -20° to 45° C.
In cold climates, the lithium-ion battery simply cannot function at extremely cold temperatures. Especially the battery, it is the most sensitive part of your phone when it comes to temperatures. It may damage other parts as well, such as liquid condensation, screen issues etc.
Part 2: Fix iPhone X Frozen in Cold Weather
There are 5 methods included in this part guiding you to fix iPhone X not working in cold weather. Below are what you can try.
1. Don't Take Your iPhone Out in Extreme Cold
First of all, please do not take your phone out in extreme cold. Stashing them inside your pockets and keep it close to your body when you are outside in cold temps and you should be okay. Don't leave them alone for long in frigid places, like a parked car.
2. Turn Off Your iPhone
If you do need to leave it behind, turn the phone off instead of just putting it to sleep. As mentioned previously, when turned off, the iPhone can withstand a much greater temperature range. Make sure to turn it off, and not just put it to sleep. Hold the power button and Volume Down button to turn off your device.
Meanwhile, please note when you return to a warmer environment, don't turn on your iPhone immediately. Turning on a cold device can warm it quickly, but this rapid change in temperature can expand components too quickly, causing damage. Simply wait for your device to come up to room temperature.
3. Use a High-Tech Thermal Protection Case
Cases also help to keep phones warm. There are even cases especially built to regulate a phone's temperature in extreme situations, like Optimal, Neoprone and etc, they are designed to protect your Apple iPhone in its idea operating temperature and makes sure your smartphone operates at maximum performance levels during any task or weather conditions.
4. Using Tenorshare ReiBoot to Fix iPhone X Freezing in the Cold
All the above methods cannot solve the iPhone X not working in the cold radically, that is because the problem lies with the operating system. To fix the operating system of your iPhone, Tenorshare ReiBoot is the best choice for you, which focus on repairing operating system for iOS device, below is how it works
To get started, free download and install Tenorshare ReiBoot on your computer.
Then select Fix All iOS Stuck from the main interface to proceed.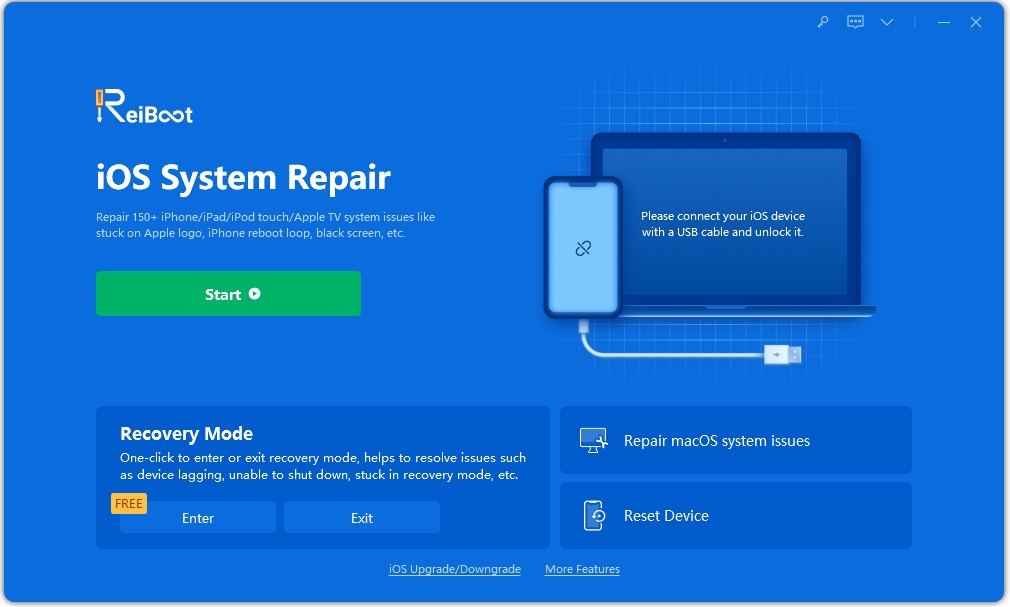 Click "Fix Now" and you'll lead to a screen to repair operating system. Choose "Fix Now (All iOS 11 Stuck) to move to the next step.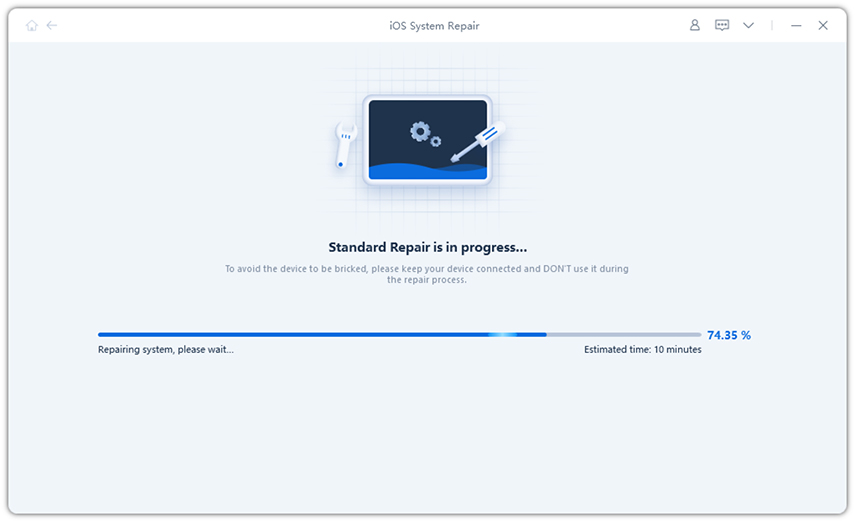 Now you'll need to download the latest firmware version on your computer to repair system. Download the firmware and follow the automatic instructions to finish the process.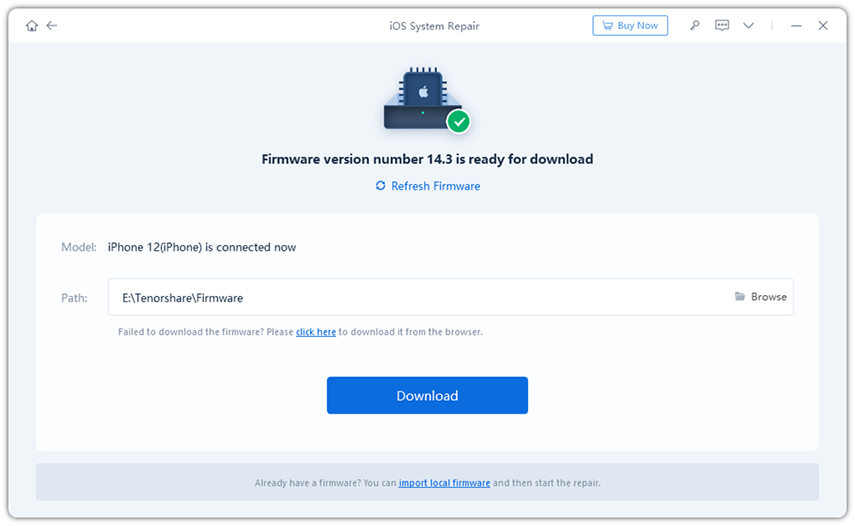 With the 4 tips introduced above, you've learnt how to fix iPhone X screen freezing in the cold after iOS 11.3/11.2/11.1/11 update. For further questions, leave us a message below.