As a revolutionary device designed by Apple to celebrate iPhone 10th anniversary, iPhone X draw the world's public attention and a multitude of Apple fans rush to purchase it. Once they get new iPhone X, they have no way but to sync content from old iPhone in order to employ it. But is there only iTunes can copy data? Of course not! In that circumstance, how to transfer everything from iPhone 5/5s/6/6s/7 to iPhone X without iTunes is the main discussion here.
Method 1. Move Everything from Old iPhone to iPhone X with Tenorshare Phone to Phone Transfer
Tenorshare Phone to Phone Transfer is a piece of software specifically designed for data transfer among iPhone, iPad and iPod devices. With this powerful yet professional tool, you have no troubles about when, where and how to sync full content (messages, contacts, call history, notes, calendar, voice memos, safari bookmarks, photos, videos, music, iBooks, apps, etc.) on Apple mobile devices. Now let's scroll down and see how to migrate everything from old iPhone to iPhone X via Tenorshare Phone to Phone Transfer.
Step 1. Free download and install this data clone program to an available Windows/Mac PC.
Free Download
For Win 10/8.1/8/7/XP
Secure Download
Free Download
For macOS 10.13 and below
Secure Download
Step 2. Launch it and connect both of the two phones to the computer. Click on Next and go ahead.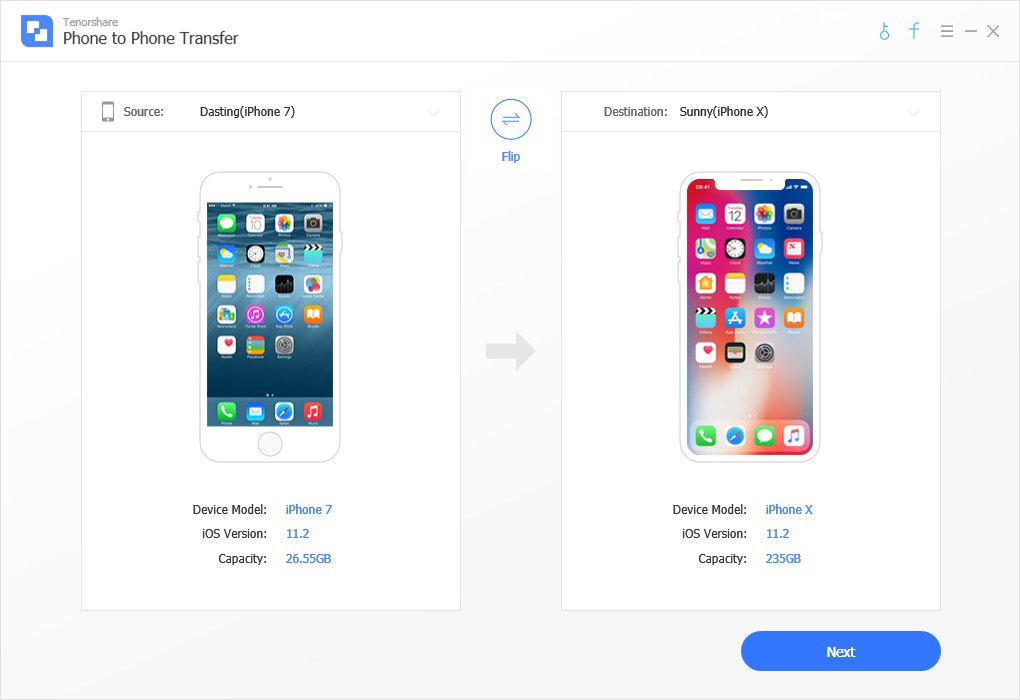 Step 3. In the next screen you need to select all content in the old phone and hit on Start Transfer button in the bottom right side.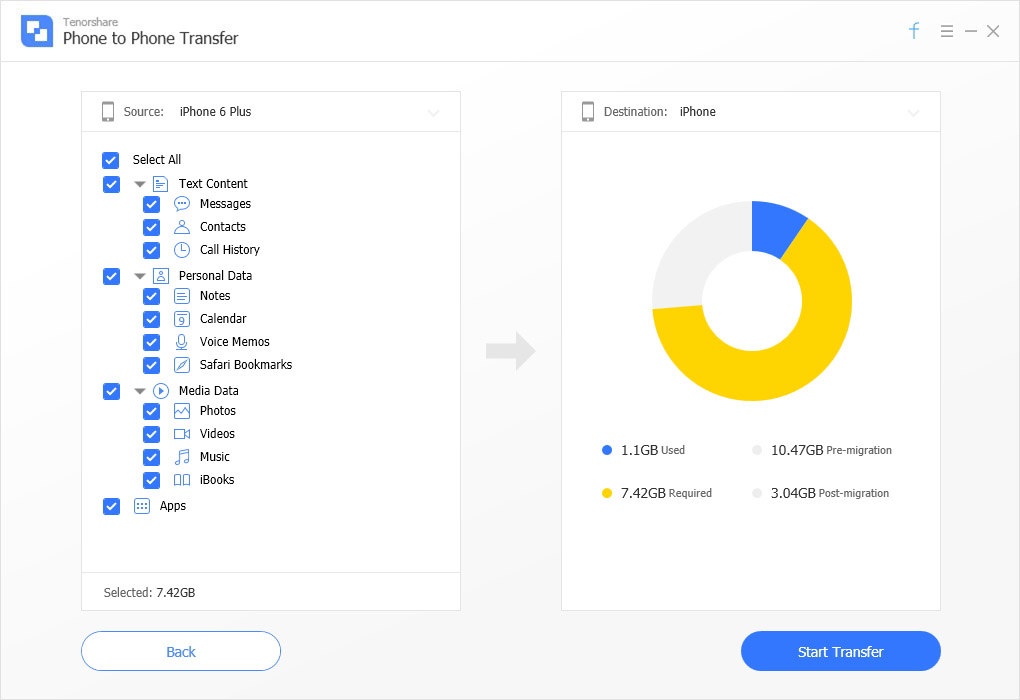 Step 4. It will pop up a message prompts that "Transferring App data will erase all data in the destination device. Are you sure you want to erase iPhone data?". Just tap on OK and continue to the next window, it will begin transferring until it is accomplished.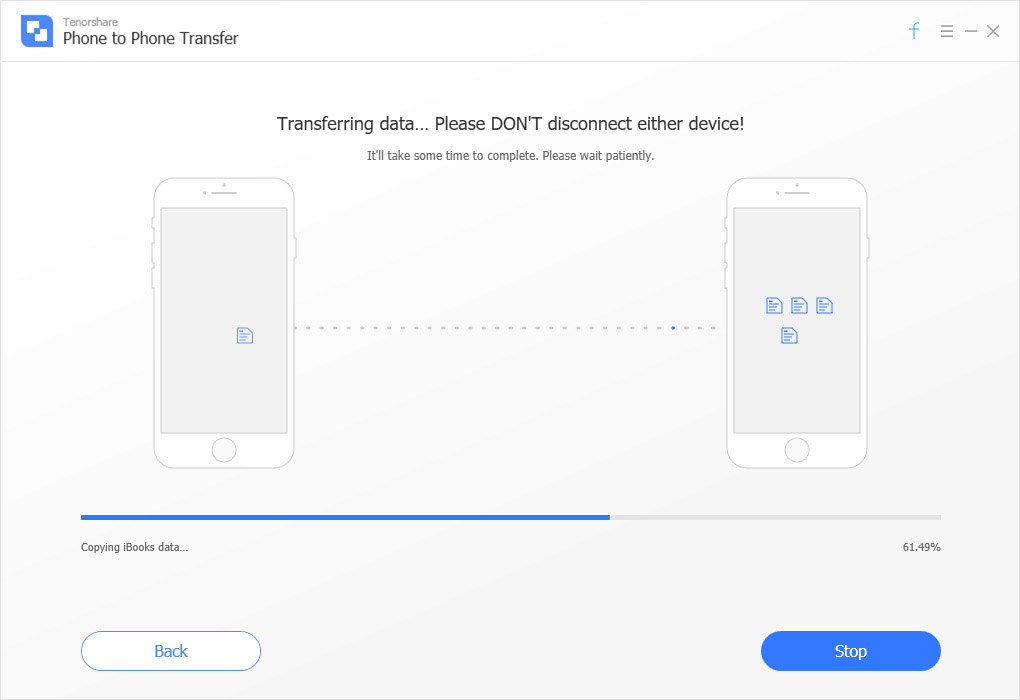 Video Demo of Transferring Data from Old iPhone to iPhone X
Method 2. Sync Content from Old iPhone to iPhone X using iCloud
iCloud is the cloud service to backup and restore data of all Apple devices. In this way, iCloud enables you to back up content in iPhone 5/5s/6/6s/7 and transfer the backup to new iPhone X. To make it come true, follow the below steps:
Step 1. Connect old iPhone to Internet with wireless connection.
Step 2. For iOS 10.3 or later, tap on Settings > [your name] > iCloud > iCloud Backup;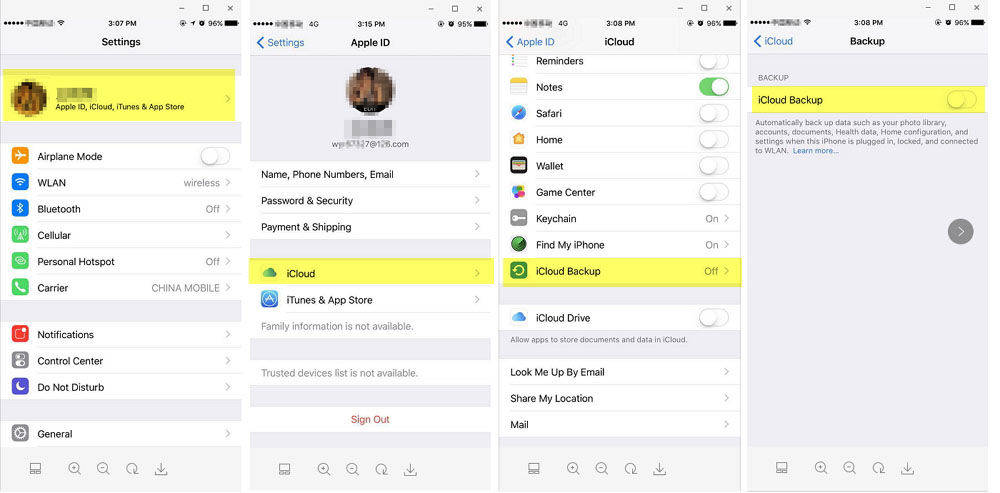 for iOS 10.2 or earlier, navigate to Settings > iCloud > Backup.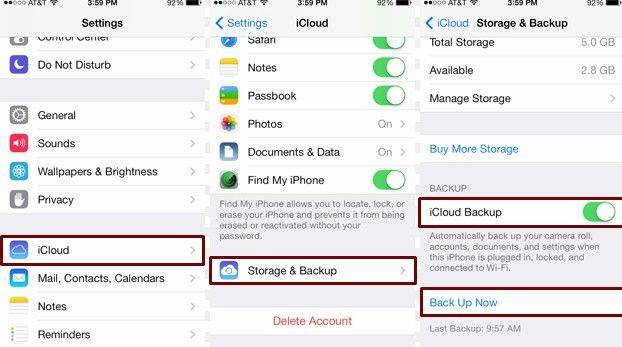 Step 3. After that, enable "iCloud Backup" and hit on "Back Up Now".
Step 4. Keep on the WLAN and wait until the backup process is completed.
Step 5. Move SIM card to the new iPhone X.
Step 6. Power on iPhone X until you see the Wi-Fi screen.
Step 7. Choose a wireless network and join it.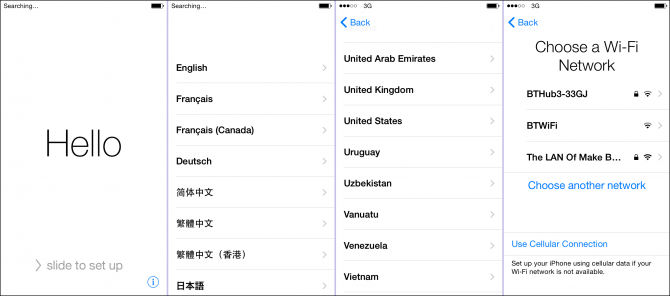 Step 8. Follow the steps until the Apps & Data screen appears and then hit on "Restore from iCloud Backup".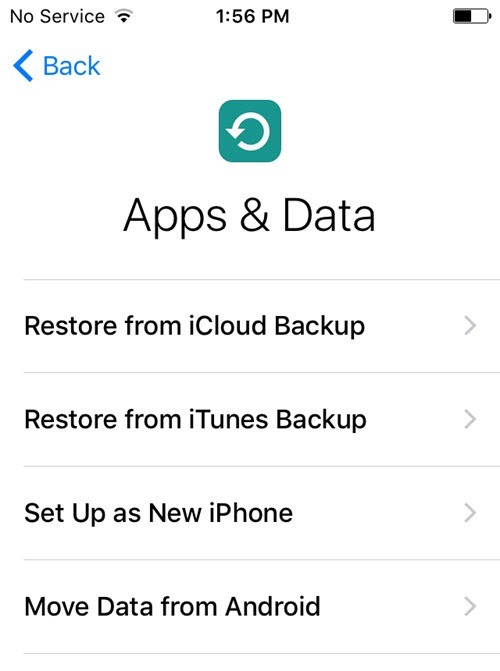 Step 9. Login to iCloud with Apple ID and password.
Step 10. Choose the backup from previous old iPhone.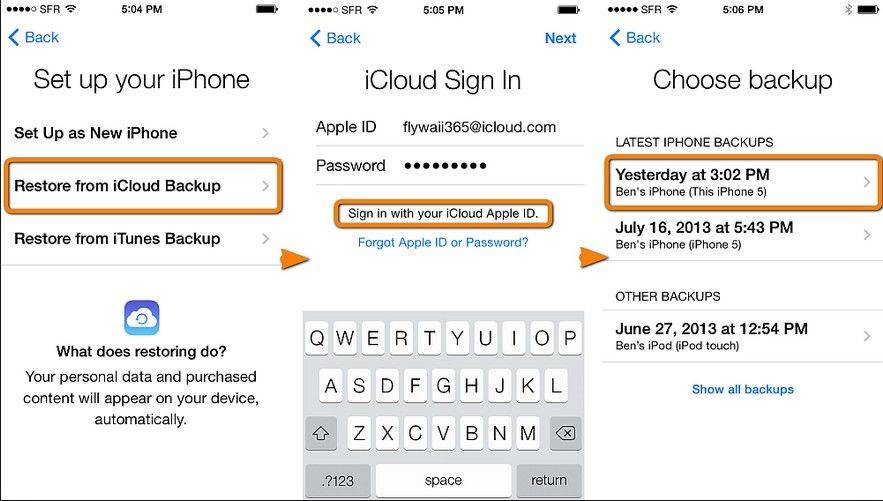 Step 11. Wait until the backup is successfully synced from iPhone 5/5s/6/6s/7 to iPhone X.
Step 12. Prepare to set up and activate iPhone X at last.
Extra Tips: Why We Don't Recommend iTunes?
Even though Apple iTunes is known to backup iPhone data feasibly, we don't suggest to import data from iPhone to iPhone using iTunes for four reasons:
1. There are always corruptions during the iTunes backup and restore.
2. iTunes errors are frequently taken place during upgrading or restoring.
3. You can't share purchased music in different Apple ID through iTunes.
4. What's even worse, you are about to be in risk of data loss via iTunes.
Now you have mastered how to migrate everything from old iPhone to new iPhone X without traditional iTunes easily and rapidly. If you have any other questions on the above mentioned methods or a brand new idea on this issue, welcome to join the comment section and leave your opinion.
Free Download
For Win 10/8.1/8/7/XP
Secure Download
Free Download
For macOS 10.13 and below
Secure Download
Related article:
comments powered by