Shared With You Not Showing iOS 16/15? Quick Thought
by Sophie Green Updated on 2022-09-04 / Update for iOS 15
Shared With You isn't workin in safari, photos, or Apple Music for me. I haven't tried the other iterations like podcasts, but these are the ones I'd use anyways. Anyone else having this issue?"

-- From Reddit
The iOS 15.5 was rolled out for the public on September 20, 2021. New features have been introduced that ensure better connectivity and sharing what you like, with the people you love. Shared with You is one of them, which enables you to share contents in Messages. However, for some users, even after the update to iOS 15.5, Shared with You is not showing. Missing out on such a highlighting feature of newly released software is a bummer. So in this article, we will discuss it in detail.
Part 1: What is Shared with You iOS 15.5
Before we get into why Shared with You not showing in Photos app or other places, a quick introduction is here.
Now, with Shared with You feature, when people send you content like music, photos, links, etcetera through Messages, it does not sit in the Messages app only. Instead, the content goes to their respective apps, in a category by the name of "Shared with You". It is also available to reply to the senders here. So you don't need to open Messages app and spend a lot of time finding what you want, either.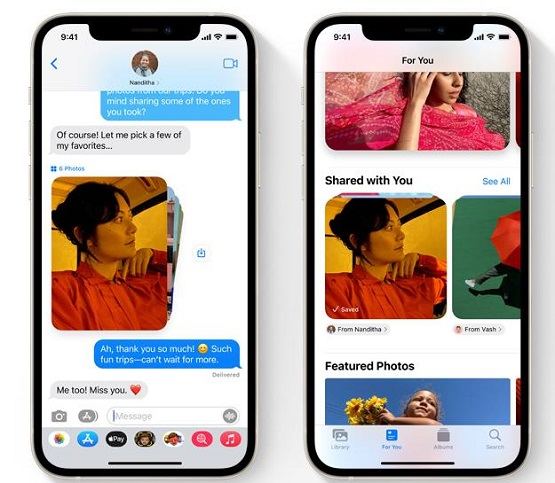 What Apps Support Shared with You
As of now, Apple has announced six apps which support this feature. These are:
Photos – Open the app, and go to For You section. Scroll down to locate Shared with You.
Music – Tap on the Listen now to access the Shared with You section.
Safari – On the new tab page, scroll down past your favorites. You shall see a section by the name of shared with you.
Apple TV – To open shared with you, go to Watch Now part.
News – Tap on Today bar and scroll down till you find Shared with You.
Podcasts – In the Listen now bar, you can find Share with You.
Part 2: 5 Possible Ways to Check Shared with You iOS 15.5 Not Showing
As expected with any major software release, bugs arise in the first few days of public use. It could happen that Shared with you is not showing in the Photos app, or it is not showing at all. Let us go through some of the ways that can help us check this problem. Note that Shared with You will show up if someone has sent you the content.
1.Turn on Shared with You Feature
Normally, the Shared with You feature is turned on after the iOS 15.5 update. But it may be so that due to whatever reason, it is off in your iPhone. You can turn it on following the instructions below.
Open Setting on your iPhone. Scroll down to locate Messages.
Tap on Shared with You.
Tap on the toggle button of Automatic Sharing to turn it on.
Also, turn on the following app options to make sure you can find Shared with You in specific apps.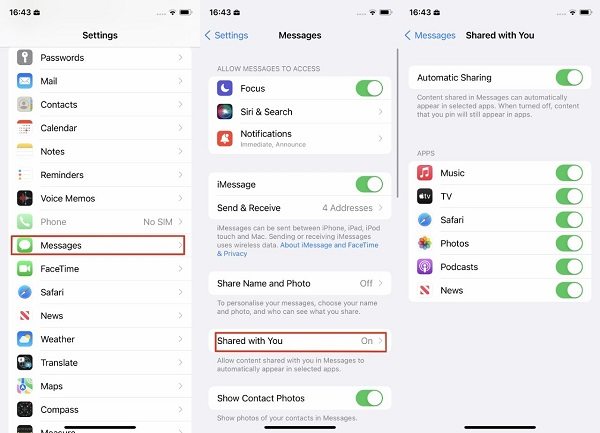 Doing this has now turned on the Shared with You through messages on iOS 15.5, and the next time your friend sends you a photo or a link or a podcast, it will right into the Shared with You category of the relevant app.
2.Cancel 'Hide in Share with You'
Someone might have sent you content through Messages and you accidentally opted for the "Hide in Share with You" for it, so that you did find the content in the Shared with You tab of your apps. If you want to reverse your decision and cancel "Hide in Share with You" then all you need to do is long tap on the conversation thread and choose "Share automatically".
3.Restart iPhone
Many issues that come with connectivity and other bugs of software, like your phone acting up all of a sudden are many times resolved by doing one simple thing, i.e., restarting your mobile phone device. If your Shared with You in iOS 15.5 is not showing up then don't worry, just give your iPhone a quick restart. That might solve your problem.
First, press and release the Volumn Up button.
Second, press the Volumn Down button and let it go quickly.
Press and hold the power button until you see the Apple logo.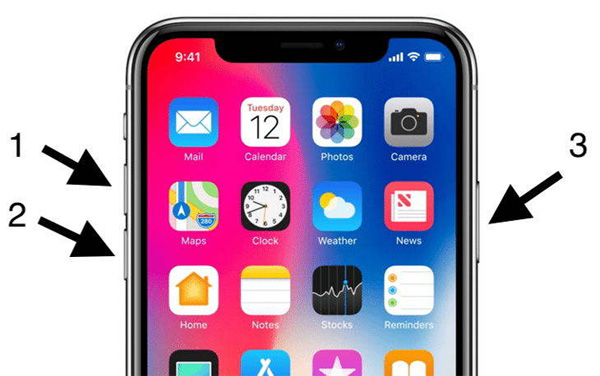 4.Fix iOS 15.5 problems with ReiBoot
iOS has just been released, so there may be many problems like Shared With You Not Showing, we can wait for it to be upgraded and fix these bugs. But if it is because upgrading iOS causes system problems, you can use ReiBoot. This problem can be resolved by using third-party applications. Tenorshare's ReiBoot is the best choice in this regard.
It has two basic modes, standard repair and deep repair. Standard repair is going to solve your problem without a loss in data. Just follow the directions and your difficulties will be gone.
Download, install and run ReiBoot on your Mac or PC. Connect your iPhone to the computer, and once the device is recognized, click start.

On the next screen, you will get the options of standard and deep repair. Click on the left one and standard repair.

After that you have to download the firmware package. Depending your internet's speed, this will take some time.

Once the firmware is downloaded, the next screen will provide you an option of starting the standard repair. Click on it.

The process takes a few minutes, so please wait patiently. When the process completes, your iOS device will restart automatically and your problem will be resolved.
Conclusion
With release of the new iOS 16, the new Shared with You feature has been allowing a newer and better way of sharing what you like with your family and friends. Like all new softwares that are rolled into the market, iOS 16 has had a fair share of users complaining about the "Shared with You" feature not showing up. You can resort to the ways listed above in order to solve your problem.